Desk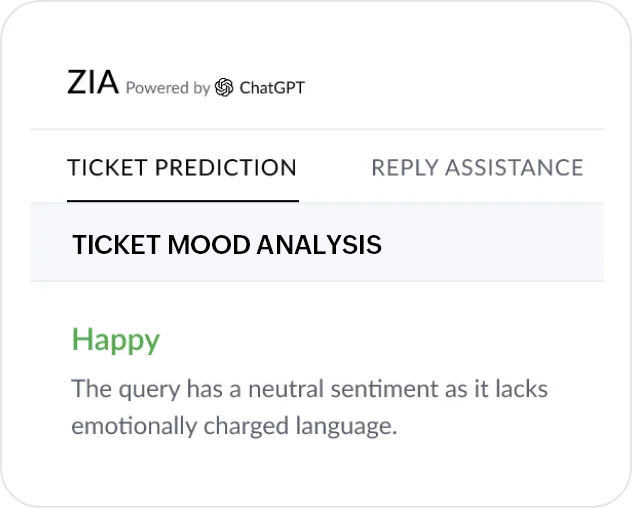 CRM
Writer
Because you're meant for
smarter things
Yes, you! The business owner, the CXO, the one who conjures dreams from thin air and brings them to life—you're meant for big things. But how do you make them bigger and smarter? Harness the power of generative AI for your business and you'll realize there are many more problems in the world for you to solve. For the rest? There's Zia.
Explore the power of Zia across the Zoho ecosystem
Works in
two ways
Bring Your Own Key
Bring your API key from your existing OpenAI account and use it within the Zoho ecosystem.
Try now, no waiting
Native Generative AI
Harness Zia's in-built generative AI capabilities with high interoperability across the Zoho ecosystem.
Join the Waitlist
Privacy-first
AI
Privacy and AI aren't usually the closest friends—until they're made to be. One of Zoho's core values has always been privacy, and that stays the same with generative AI. After all, what's the point of advancing in life if we don't feel secure?
Request Access