Let Notebook do it for you.
Ask Zia to take notes and create checklists for the day's tasks on the go. Let Zia write code snippets for your own website and insert customized tables.
Create your own templates for tracking your monthly expenses or calculating your productive work hours everyday, and save time effectively.
Generate images like your imagination is the limit – explore unique images beyond your thoughts and stay on top of creativity.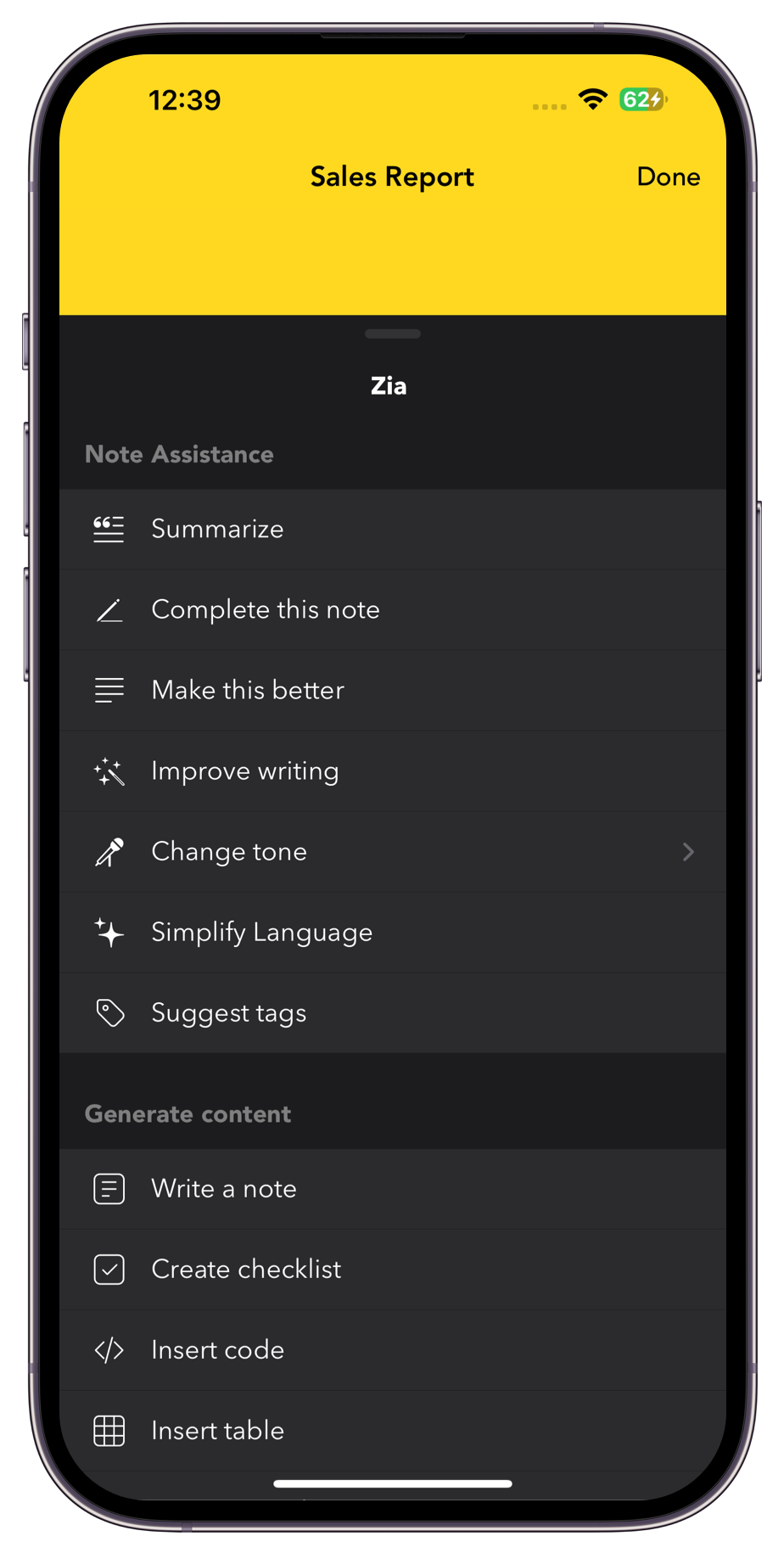 Writers' corner
Overcome writer's block and save more time – when you're stuck with words or don't have time to pen down, Zia does it for you and completes your thoughts flawlessly. Change the tone or simplify your language with Zia's help.
Zia Suggestions
Zia will suggest which notebook you should put a note in, and which tags are best for your note.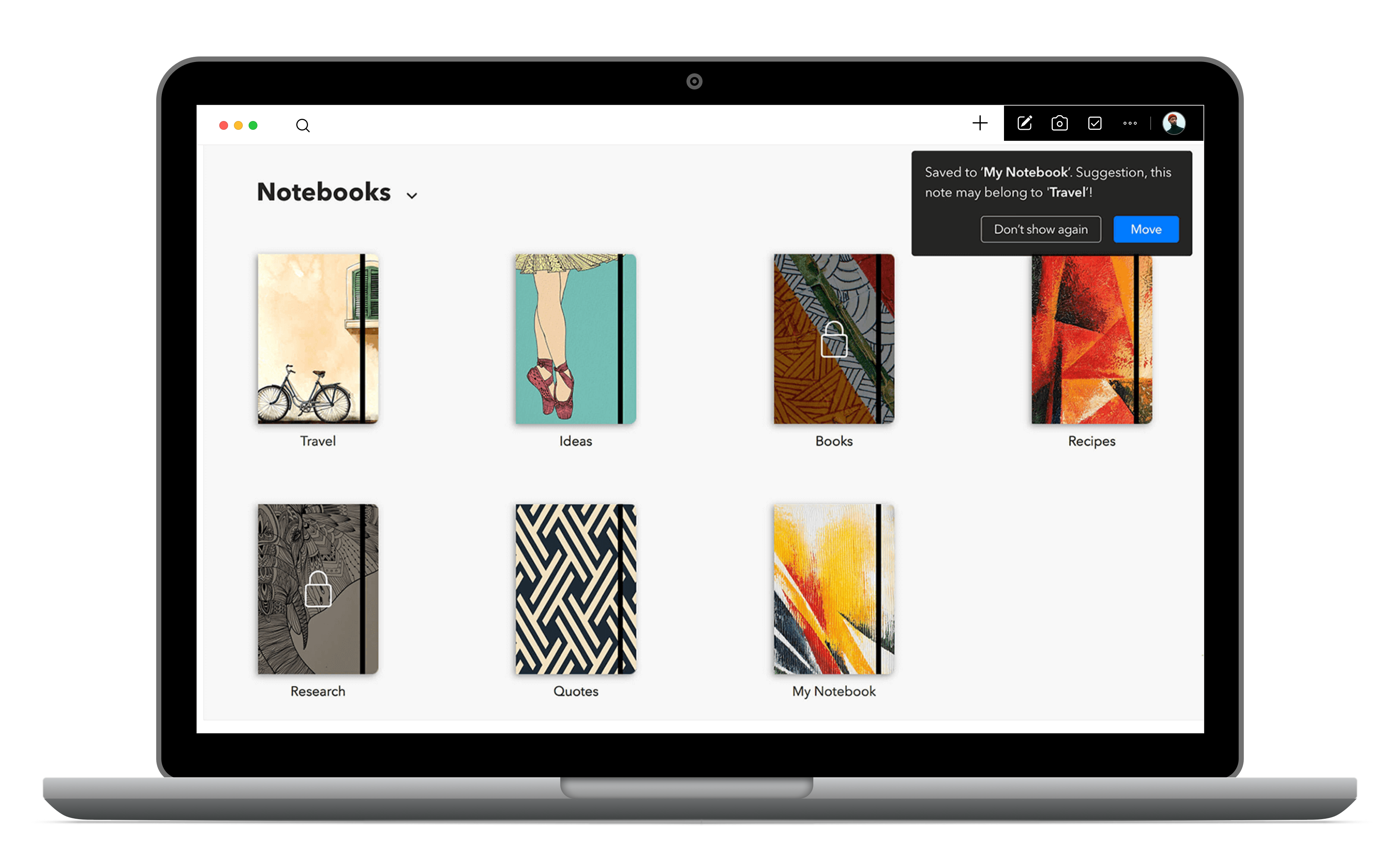 Make it shorter or longer
Shorten your essays or expand your summaries with the specialized tools of Notebook. Meet your needs and make your write-ups fit to the context with Ask Zia.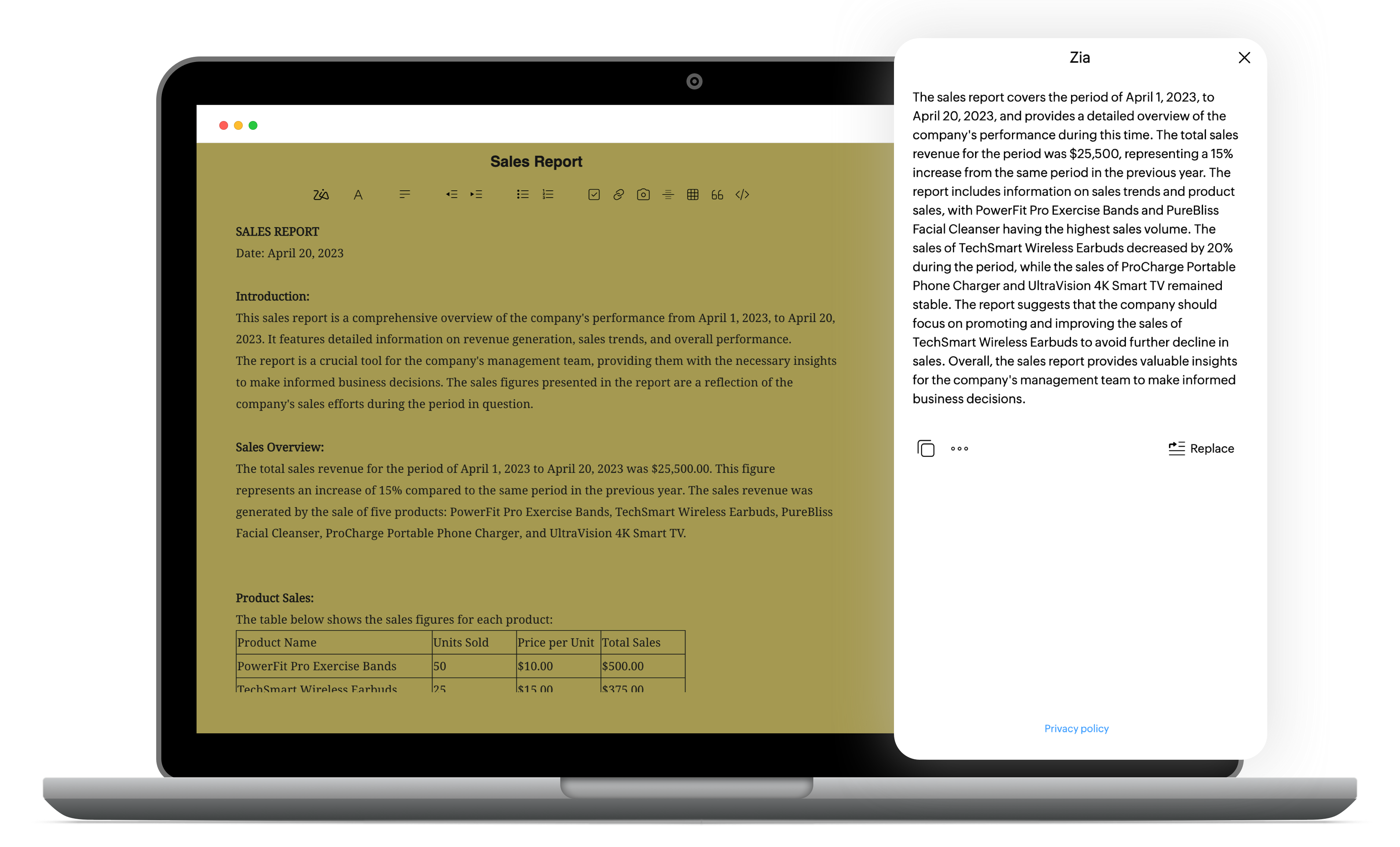 Ask anything
We mean it. Ask Zia about anything and get responses in no time. Whether you want an integral sum to be solved or write an email to your manager, ask anything; Zia can help you in every possible way.