Hey, Zia
Get in touch with Zia with a two finger double-tap when viewing your notebooks or notes. Ask Zia to help you find a note, including photos, when you're online. Tell Zia to remind you about a specific note or checklist, so nothing slips your mind. Ask Zia to email a note to a friend, or to make a note public.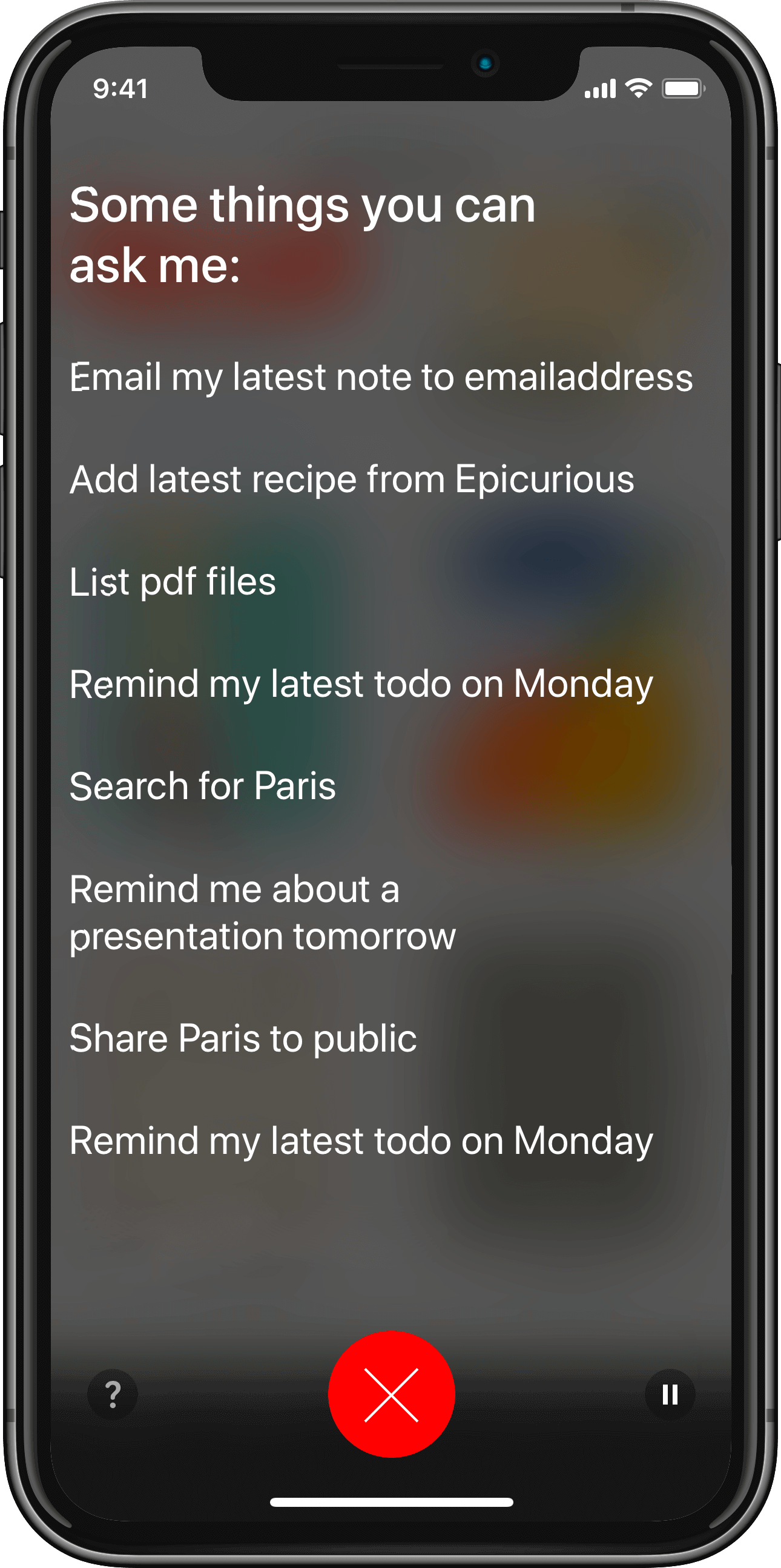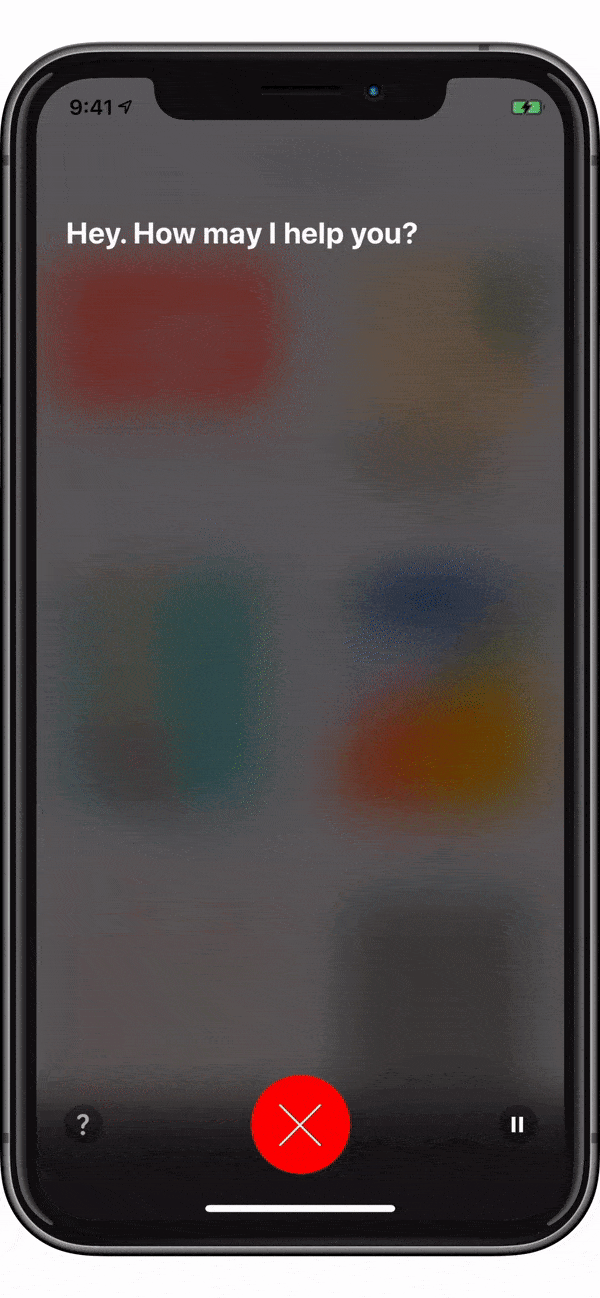 Zia + Smart Cards
Smart Cards contextually format content you save to Notebook. Now Zia can do that for you. Ask Zia to save the latest top trending video on YouTube to Notebook. Tell Zia to save the latest recipe from Allrecipies, The New York Times Cooking section, Epicurious, and more.
Zia Suggestions
Zia will suggest which notebook you should put a note in, and which tags are best for your note.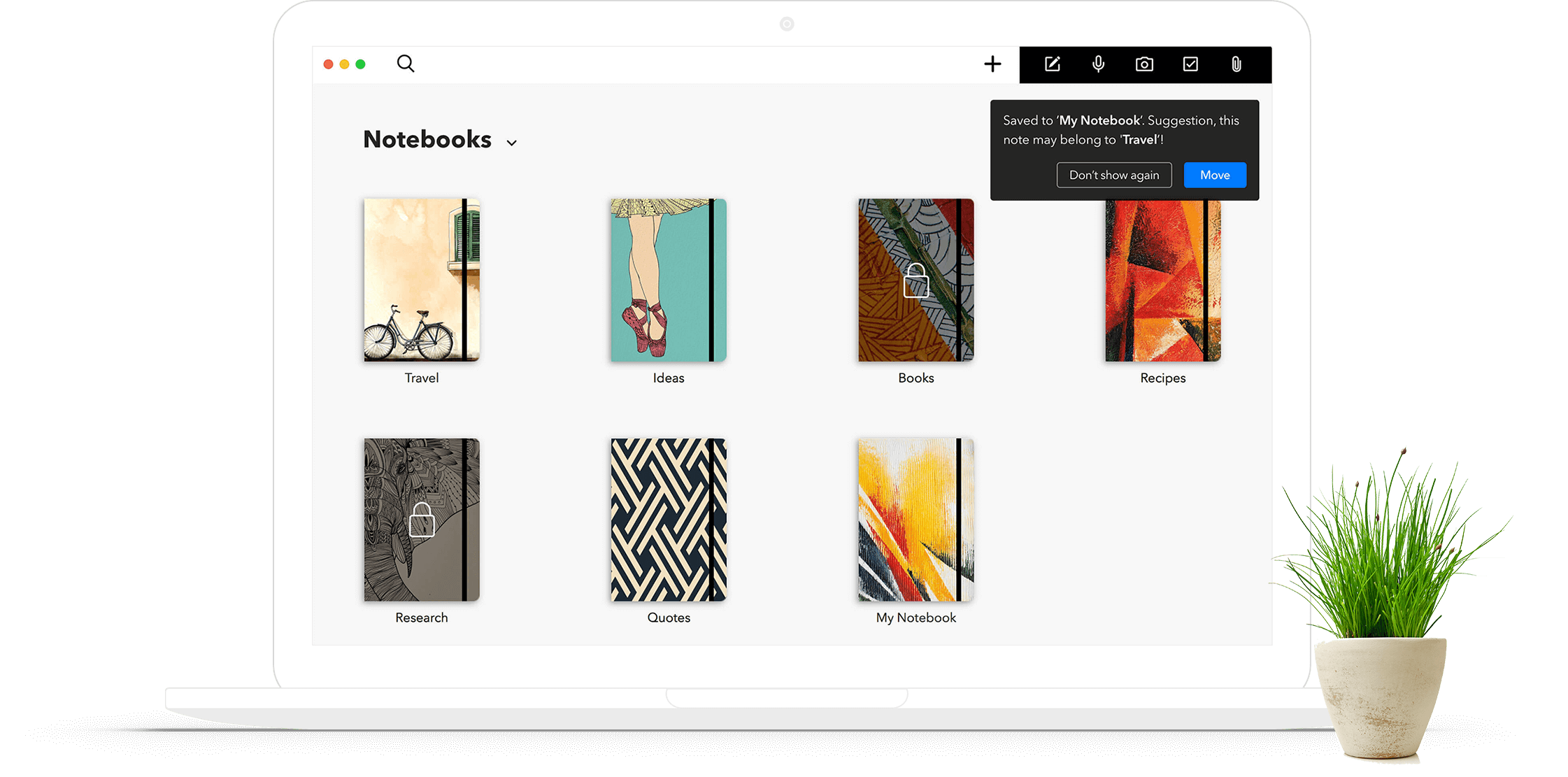 Zia and Privacy
While Zia scans your notes to come up with smart suggestions, we never feed your data to advertisers. Zoho gets paid by you, the customer, and no one else.