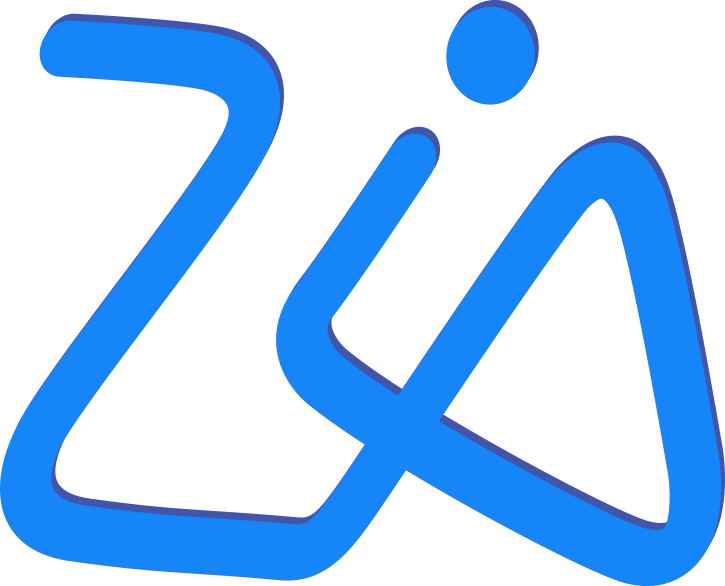 Work Smarter with Zia
Meet Zia, the AI-powered assistant for your business. Whether you're collecting customer data, writing a document, or just looking for some sales numbers, Zia works hard to make your job easy.
  Watch Zia in Action
Zia Makes You More Productive
Reports on request
You can ask Zia to generate reports for you. If you wrote, "show me support tickets by channel this month," then Zia can generate a bar chart on the fly.
Reinvent the spreadsheet
Next time you're looking at a spreadsheet, ask Zia to generate a chart or a pivot table for you. She uses natural language processing to understand what you're looking for.
Keep an eye on your customers
Zia understands the sentiment and content of your support tickets. She tags each support ticket as it comes in so it gets to the right person. Zia notices trends, meaning she detects when something is wrong and can alert you as soon as it happens.
Search with full context
Search for a customer and Zia shows you every email, support request, or deal with them and every chat, presentation, or document they're mentioned in. Reply to the messages or make an update from the search results.
Support that's one step ahead
Before support agents even open a help ticket, Zia reads the customer's request and suggests a response from your knowledge base. Click once and your response is ready.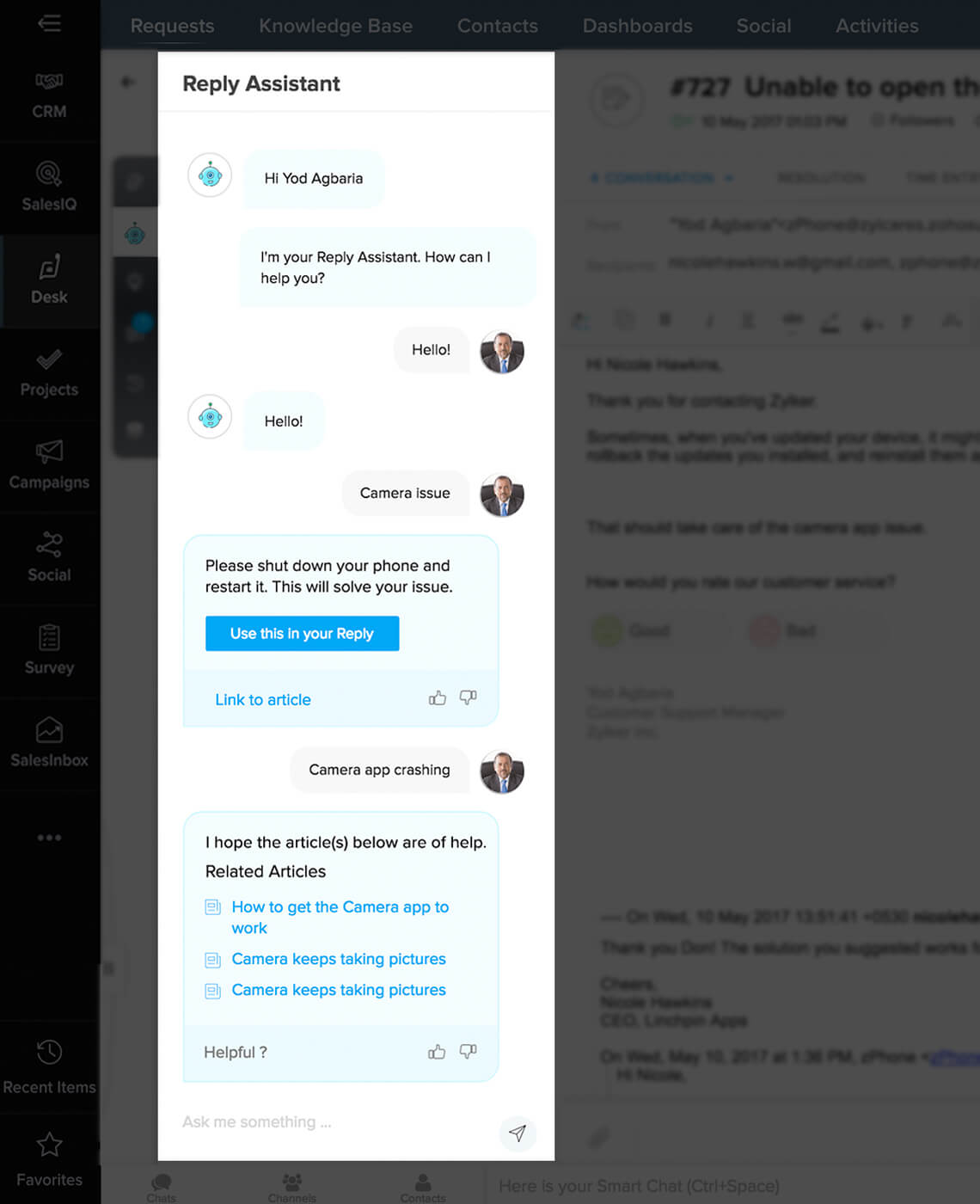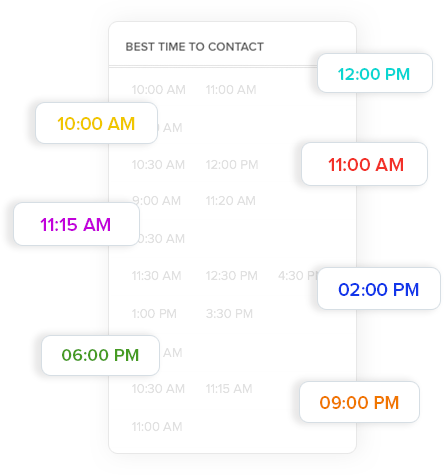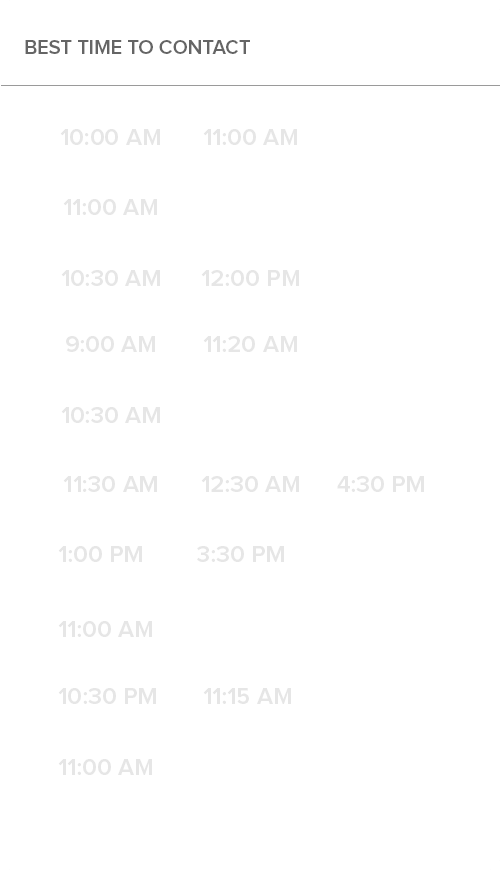 10.00 AM

11.15 AM

06.00 PM

12.00 PM

11.00 AM

02.00 PM

09.00 PM
A second pair of eyes
Writing your next brochure? Zia identifies wordy phrases, run-on sentences, and passive voice so she can help you improve your writing.
Give your CRM a talking to
Recording client info is useful, but sometimes it feels like a chore. Now sales reps can talk to Zia to update records or dictate notes.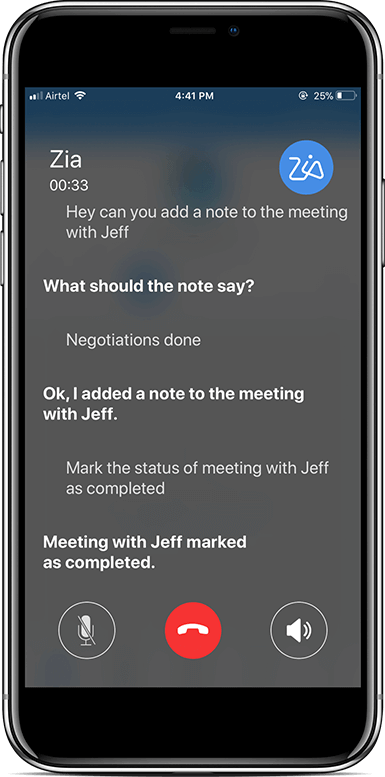 Know your leads
Zia will enter data for you – she can automatically enrich leads with extra details like the size of their company, phone number, or office address.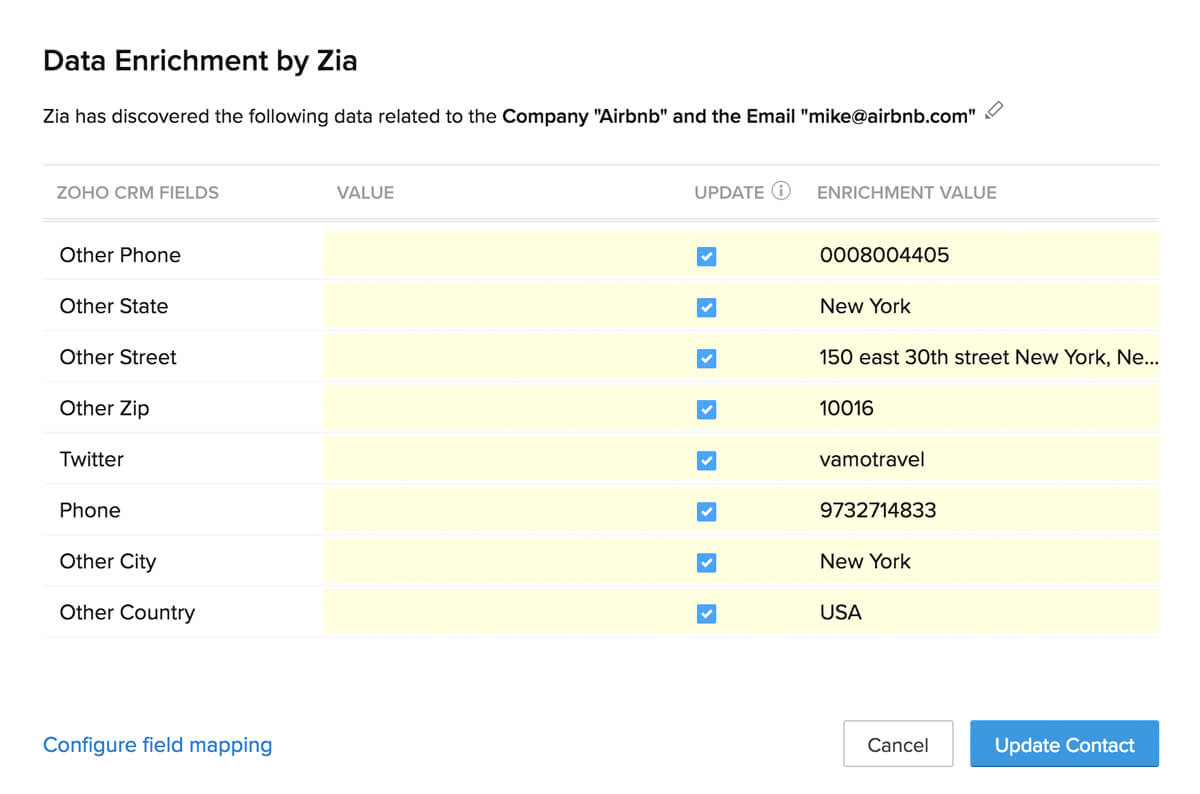 Find reports faster
Sales managers can ask Zia to see their revenue from last month or pipeline for this month. If there's a report you need, Zia can find it.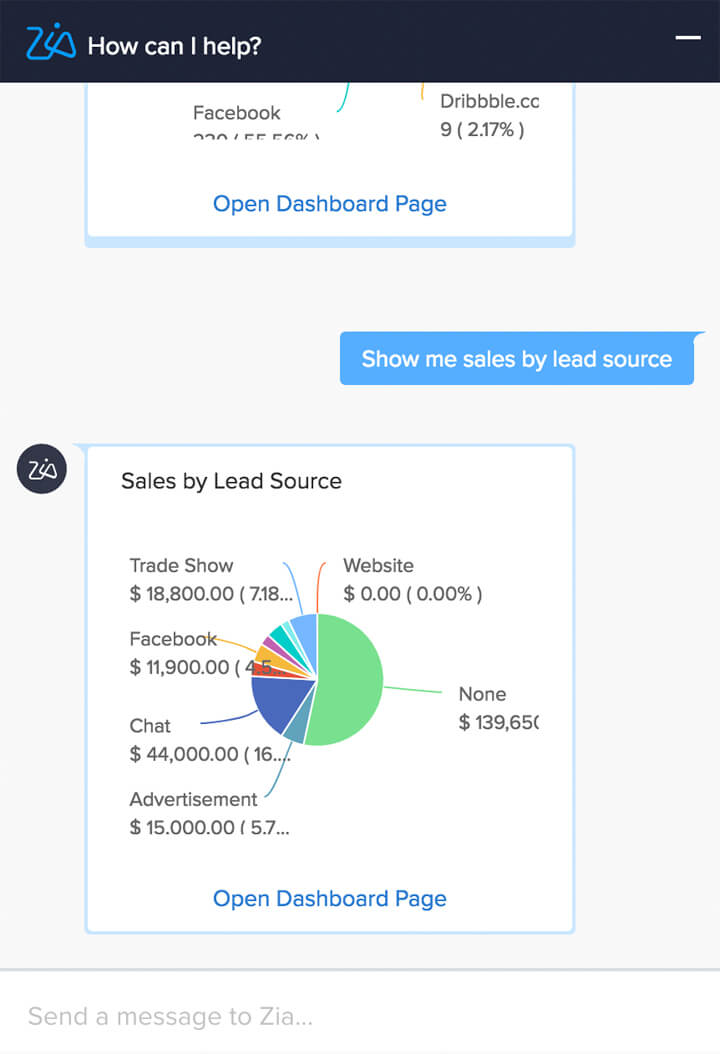 Make predictions
By analyzing your sales history, Zia uses machine learning to identify your likelihood of winning each deal. Use Zia's predictions to win more deals that are at risk of falling through the cracks.
50:50 Chance

50:50 Chance

Likely to win in 30 days

Likely to Lose

Likely to Lose
Personalized shopping
When customers view items in your online store, they'll see related items down below, courtesy of Zia. She analyzes your sales history and visitor patterns to suggest other things your customers may want.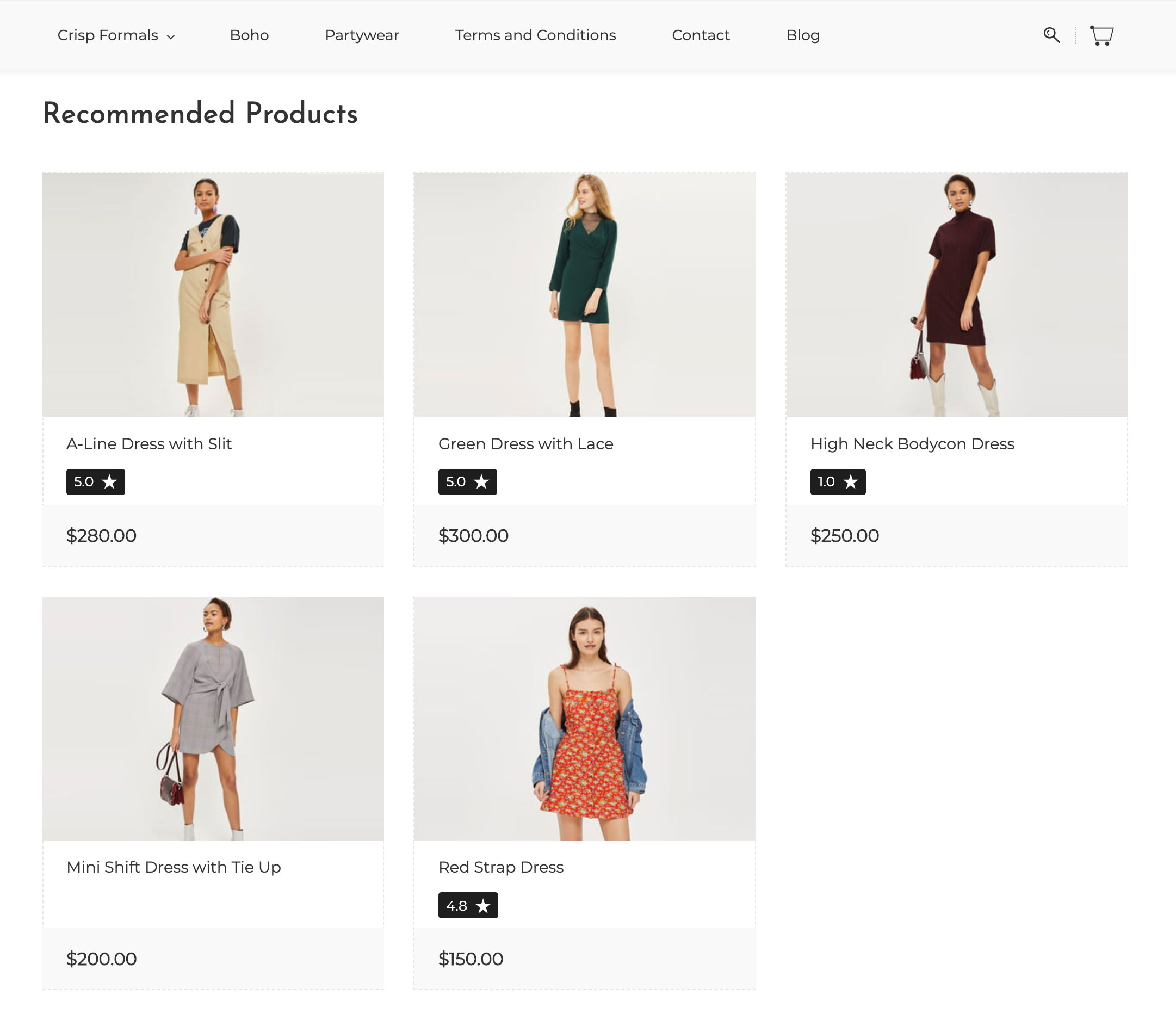 Check up on your store
Ask Zia for key metrics from your ecommerce store and she'll present insights in charts. No more juggling spreadsheets to find useful information.
Take smarter notes
Ask Zia to help you find a note or remind you about a checklist later so nothing slips your mind. Zia can save a recipe from your favorite cooking site or fetch a top trending YouTube video.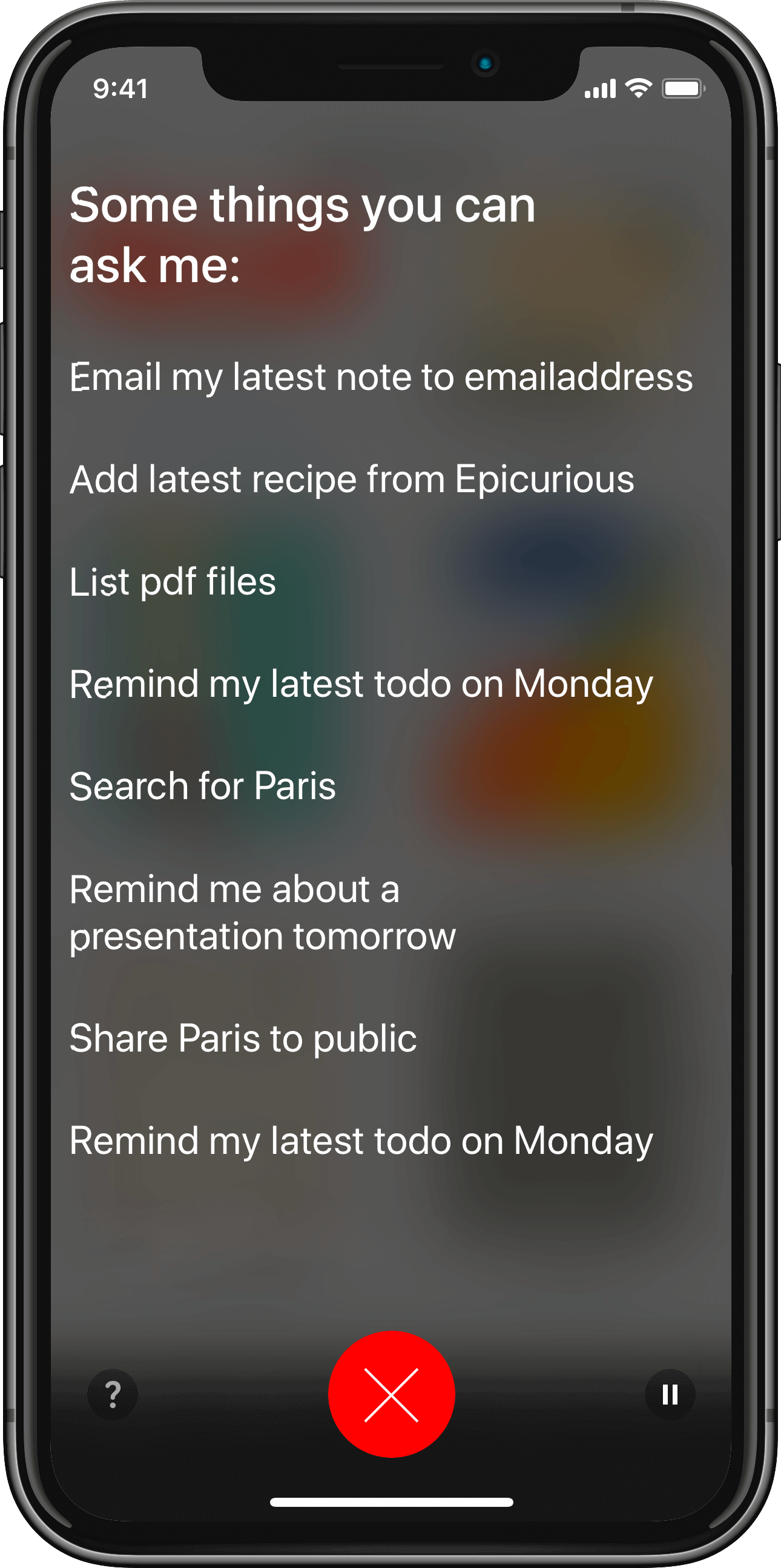 Build Zia Skills
Make Zia smarter by adding your own Zia skills. You can teach Zia how to respond to key phrases without writing any code or use the Zia developer console to build more advanced abilities and integrate Zia with third party software.
Learn more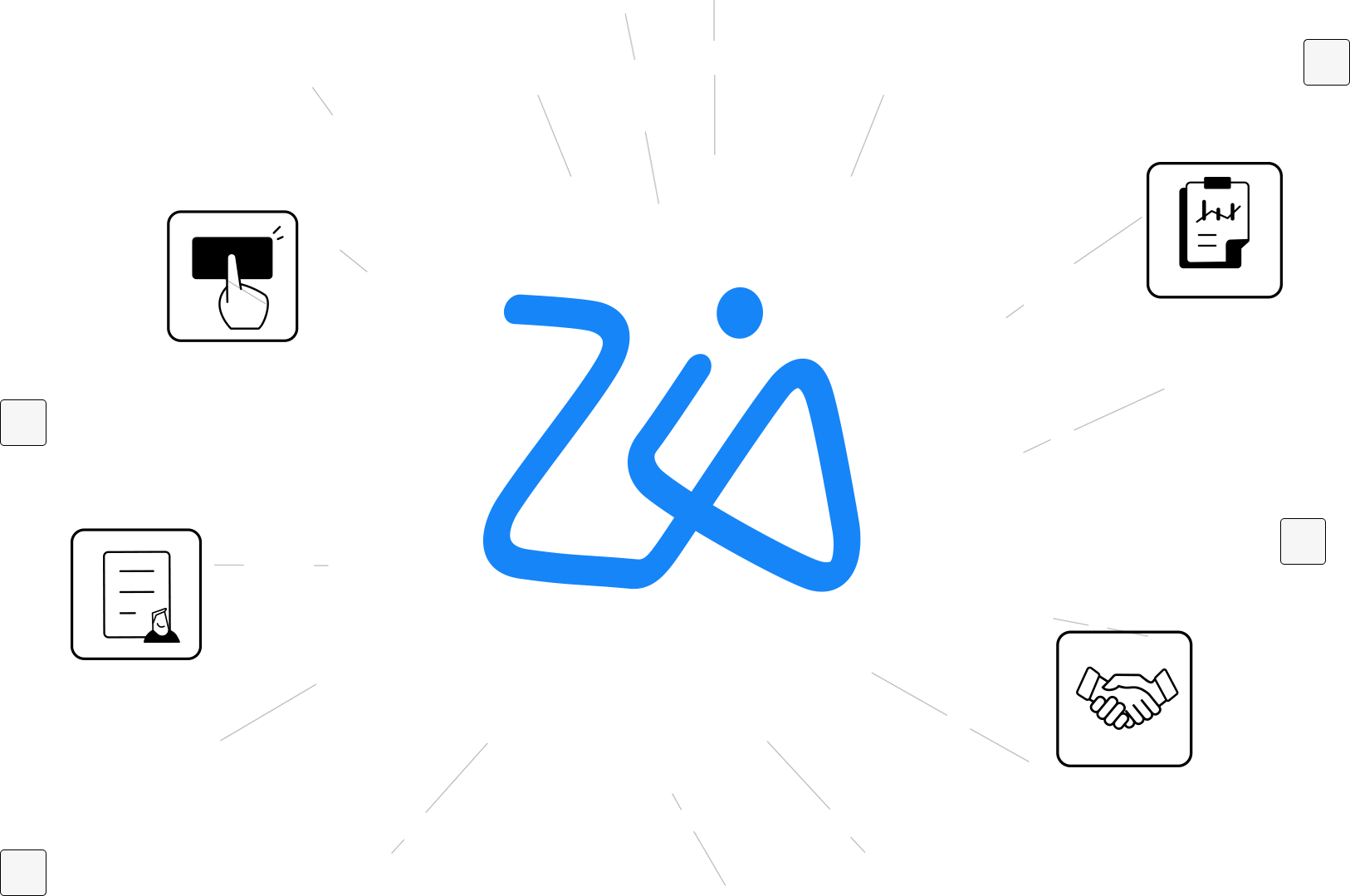 Zia FAQs
How do I get started with Zia?
You don't have to do anything special to turn Zia on. In Zoho CRM, click the Ask Zia button on the toolbar at the bottom of your screen. Zia is also available in the Zoho CRM mobile app. In Zoho Writer, click the Zia button to get advice on your writing.
What sets Zia apart from other AI voice assistants?
It's simple: Zia understands your business better. Because Zoho's software can be used across every department from sales, to accounting, to HR and beyond, Zia has more information available for answering your questions, making predictions, and discovering anomalies.
Is my data safe with Zia?
Do I have to pay to use Zia?
There are no separate fees for enabling Zia, but some Zia abilities are only available in enterprise-level plans.
What languages is Zia available in?
Right now Zia is only available in English.
What will Zia do in the future?
You'll see Zia in more Zoho apps and she'll have more cross-functional intelligence. Check this page periodically for updates on Zia.