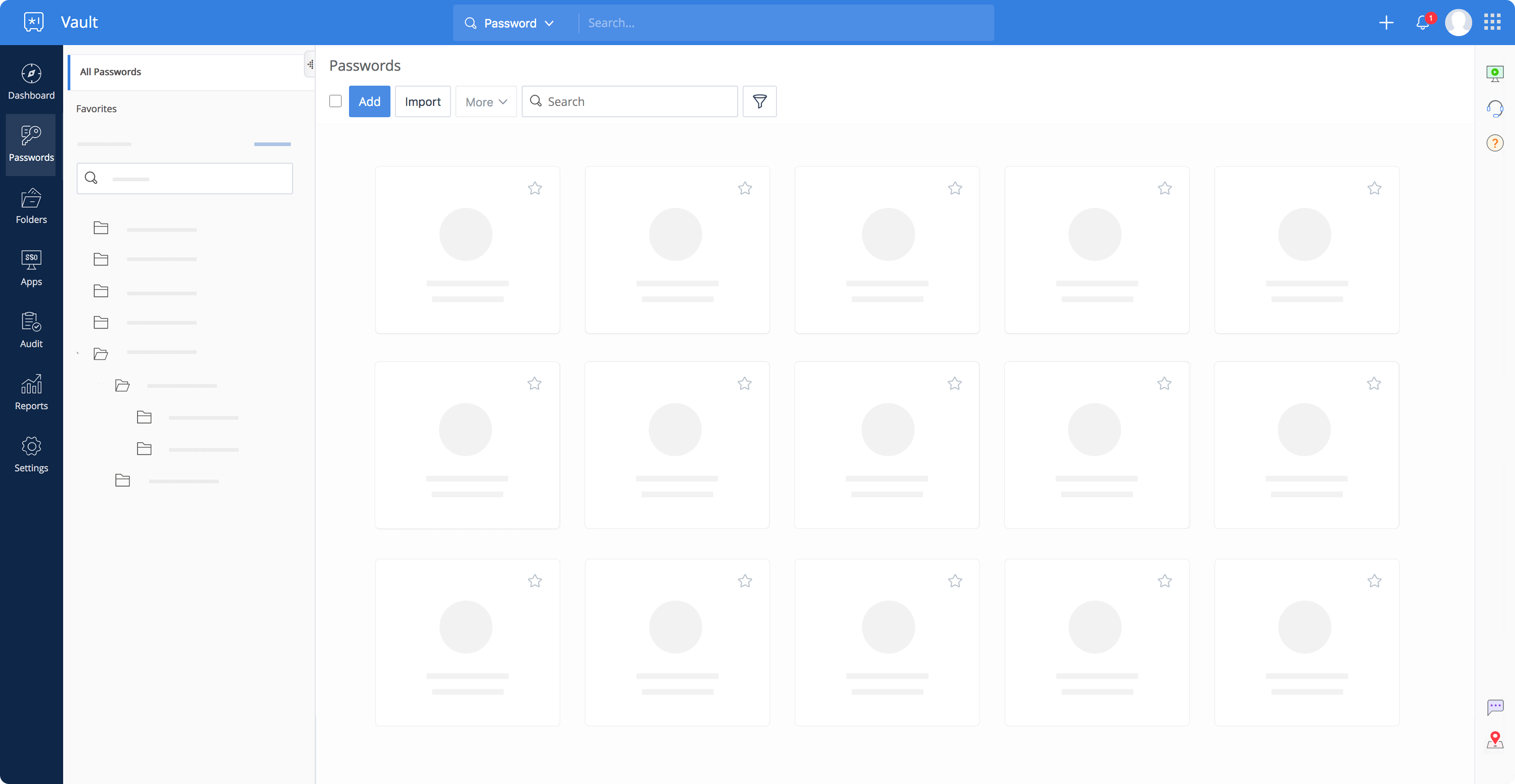 Airbnb

 

Amazon

 

Twitter

 

Facebook

 

Netflix

 

Skype

 

Dropbox

 

Instagram

 

Trello

 

Slack

 

Uber

 

Udemy

 

Gmail

 

Linkedin

 

Spotify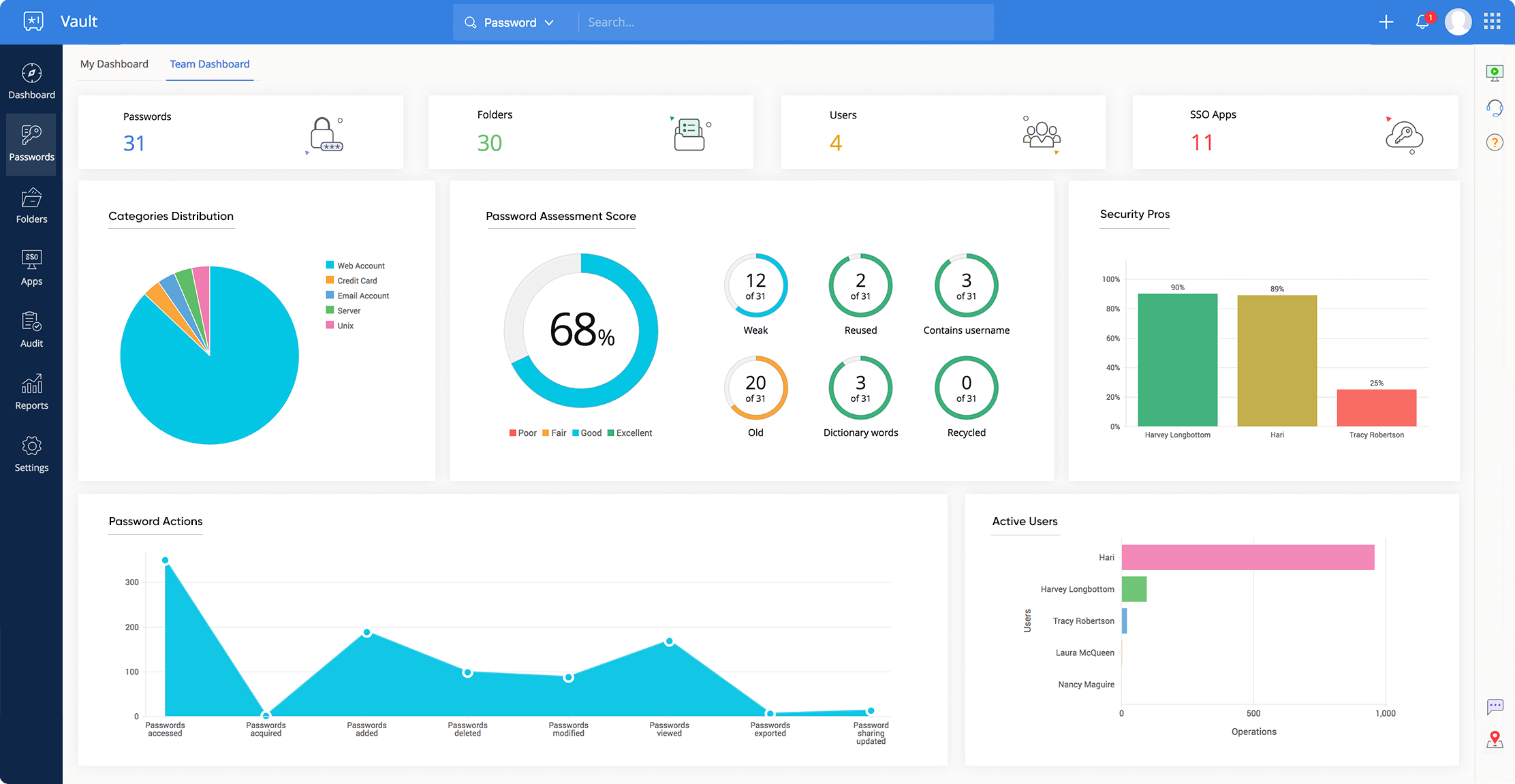 Individuals

The ideal security for all your personal passwords

Learn more

 

Teams

A secure password management experience for teams of all sizes

Learn more

 

Enterprises

Complete protection and advanced password security for enterprises

Learn more
Integrations that make your lives easier
Simplify onboarding and password management using our ready-made integrations with popular third-party and Zoho applications. Learn more
 

 

Azure AD

 

Windows AD

 

G Suite

 

Office 365

 

Dropbox

 

ServiceNow

 

Zoho Apps
We like how Zoho Vault lives in the space between consumer password managers and high-end enterprise-level SSO federated login systems.
There aren't many password managers available that offer the power you'll find in Zoho Vault. If your organization needs to share passwords with teams, you cannot go wrong with this powerhouse manager.
Zoho Vault is one of the best Password Managers for Enterprise users that helps your team share passwords and other sensitive information fast and securely while monitoring each user's usage.
Rock-solid security and complete privacy
Free webinar: A live Q&A session with the Zoho Vault team - Register now