The right scrum tool makes all the difference
Our online scrum board comes with customizable fields, priorities and labels that let you tailor your board to your exact specifications. Get the satisfaction of dragging your work items across the board as your projects are completed.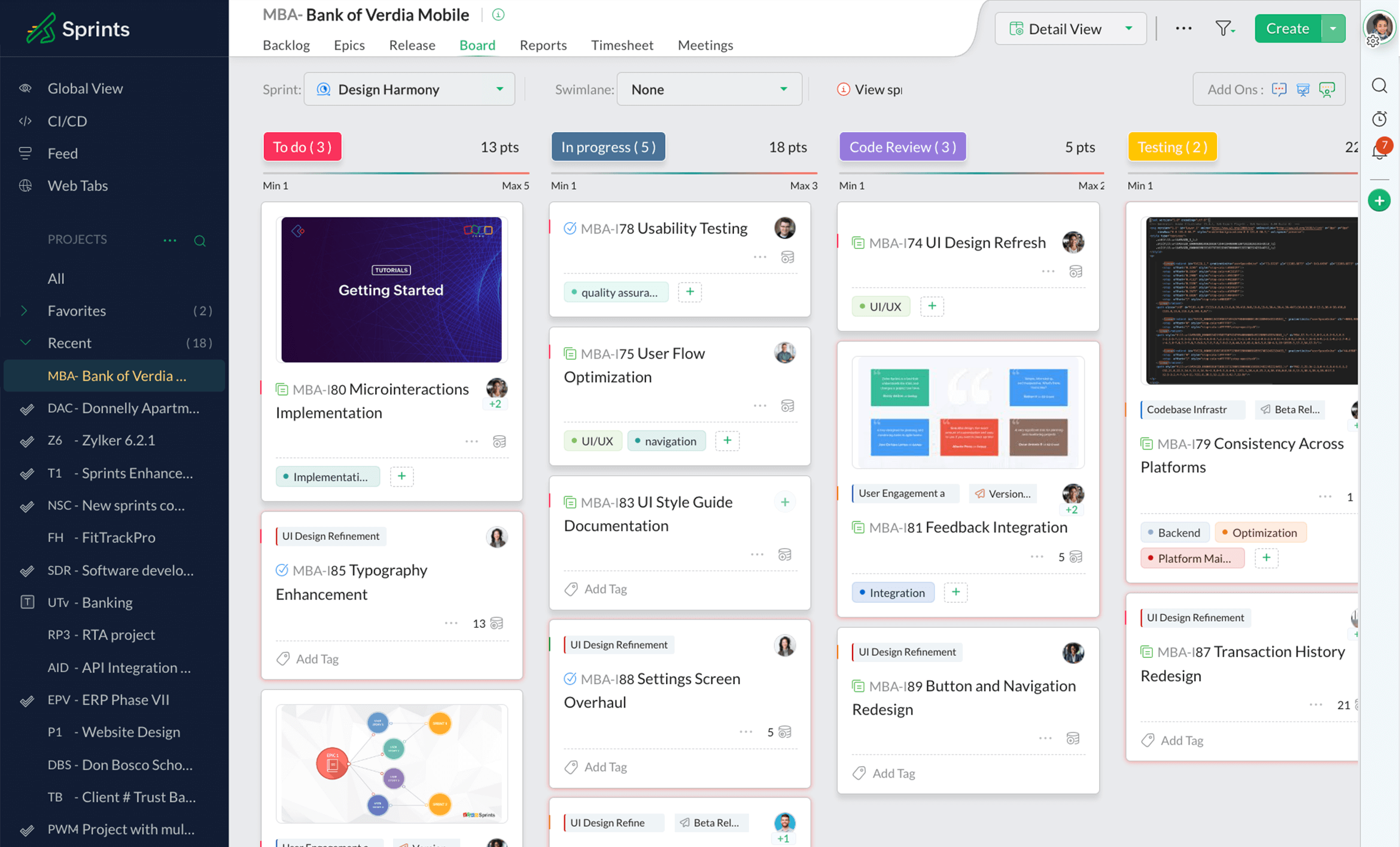 Well-planned is half done
Our scrum backlog helps you prioritize your work so you can be sure your sprint plan has all the right work items you need to stay on track.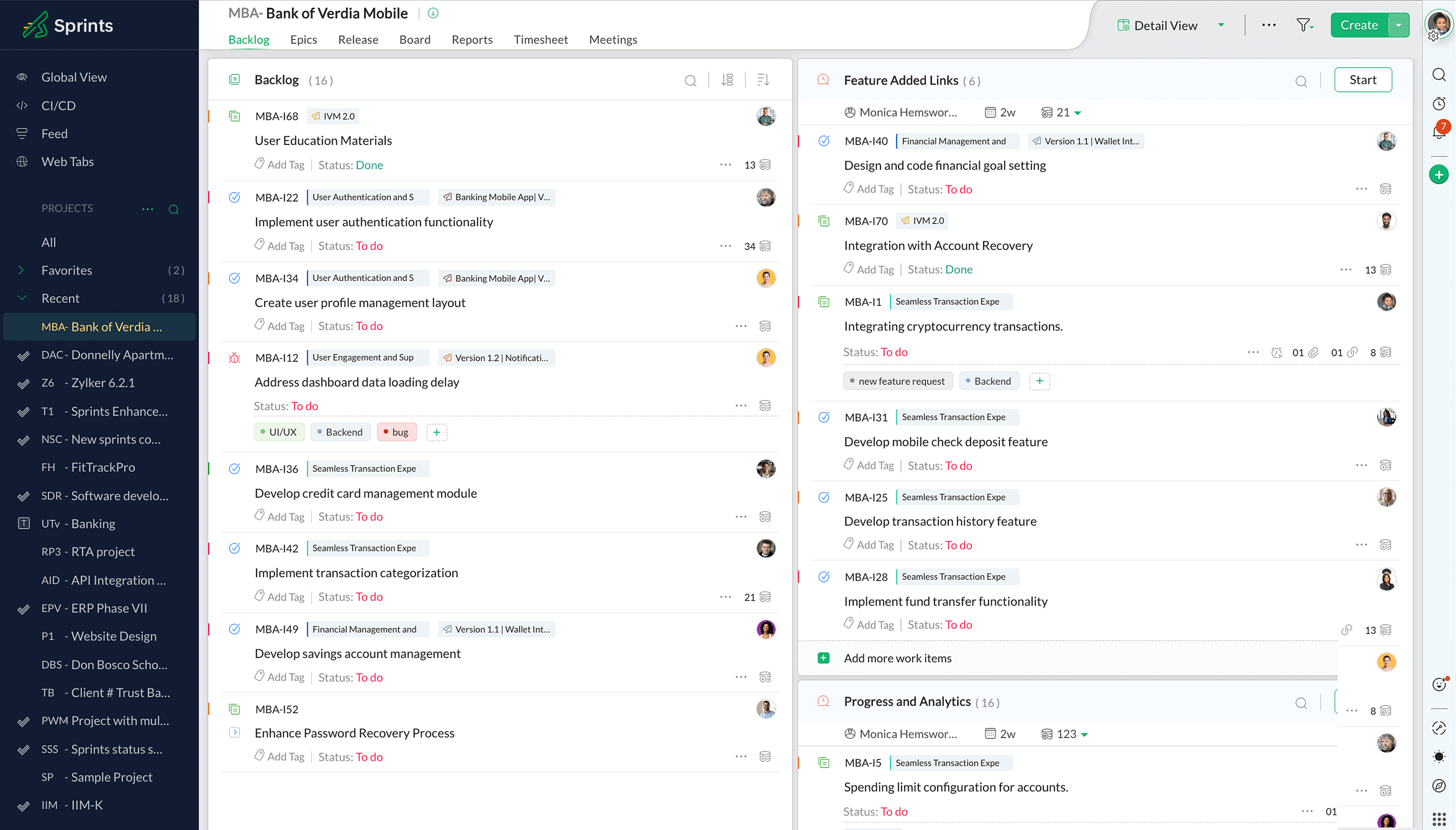 Numbers don't lie
Between velocity charts, burn-down charts, and cumulative flow diagrams, we've got it all. Find out where and how you can improve using our Reports module.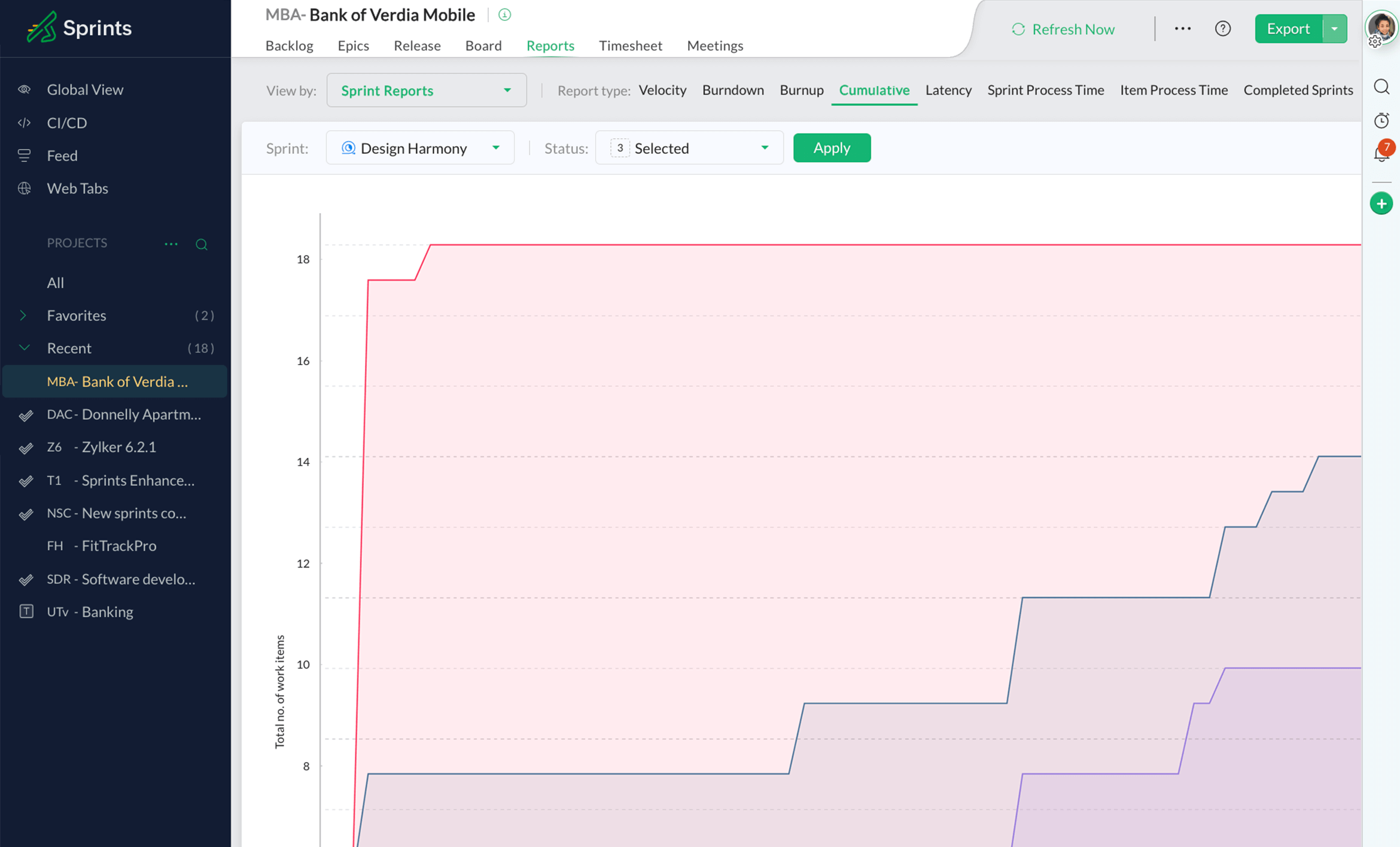 Plan your sprint with a scrum tool
The sprint retrospective is a time for encouragement as well as critical evaluation. Sprint planning meetings help the team determine the sprint goal and the user stories for their backlog. Face-to-face meetings are a crucial part of the Agile process, and our Meetings module helps you realize these benefits.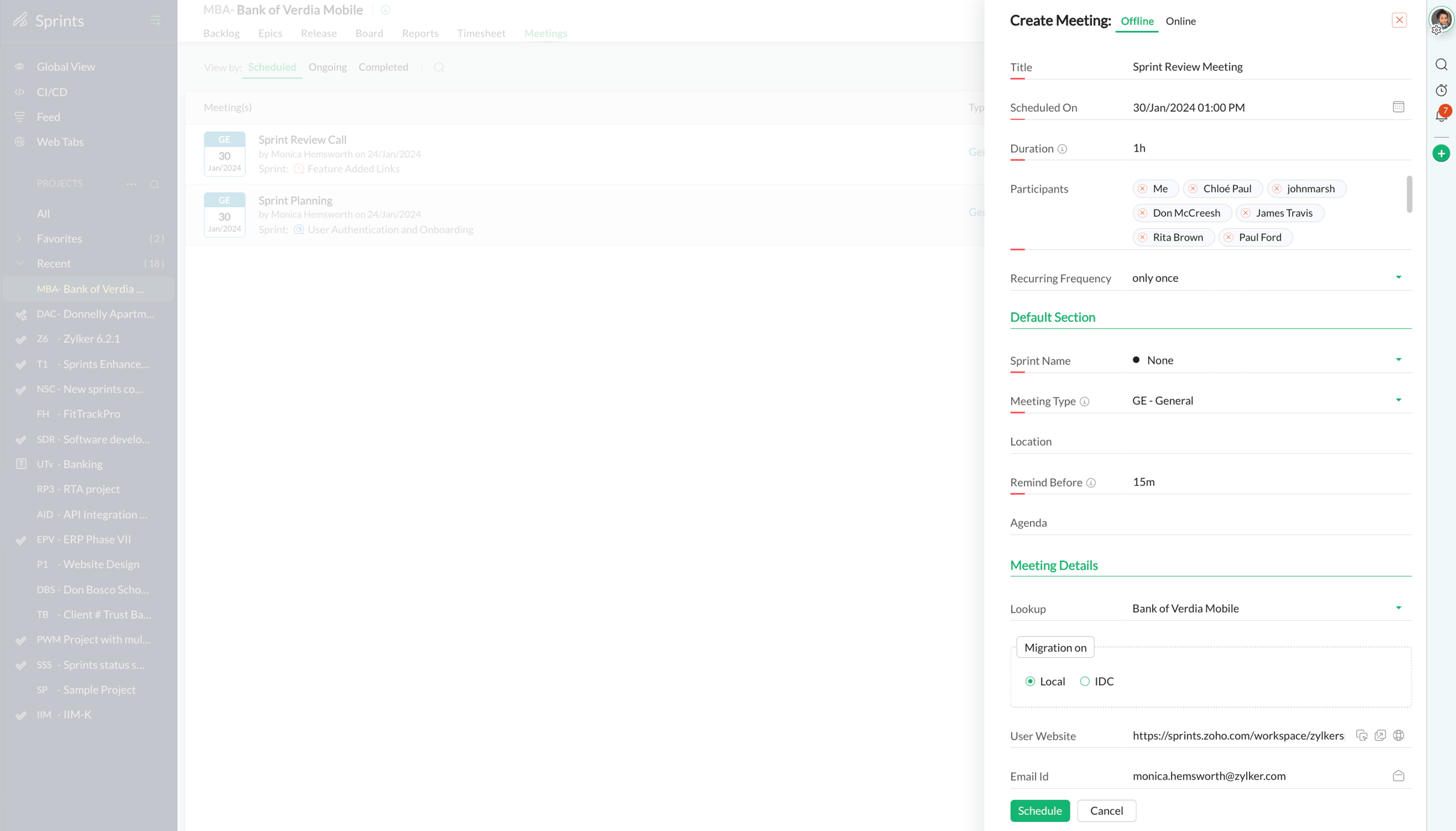 Get a big picture of your scrum projects
Visual representation makes life easier for all of us. Keep an eye on who is doing what, where and when. Watch as the different facets of your project unfold into donut charts and activity graphs.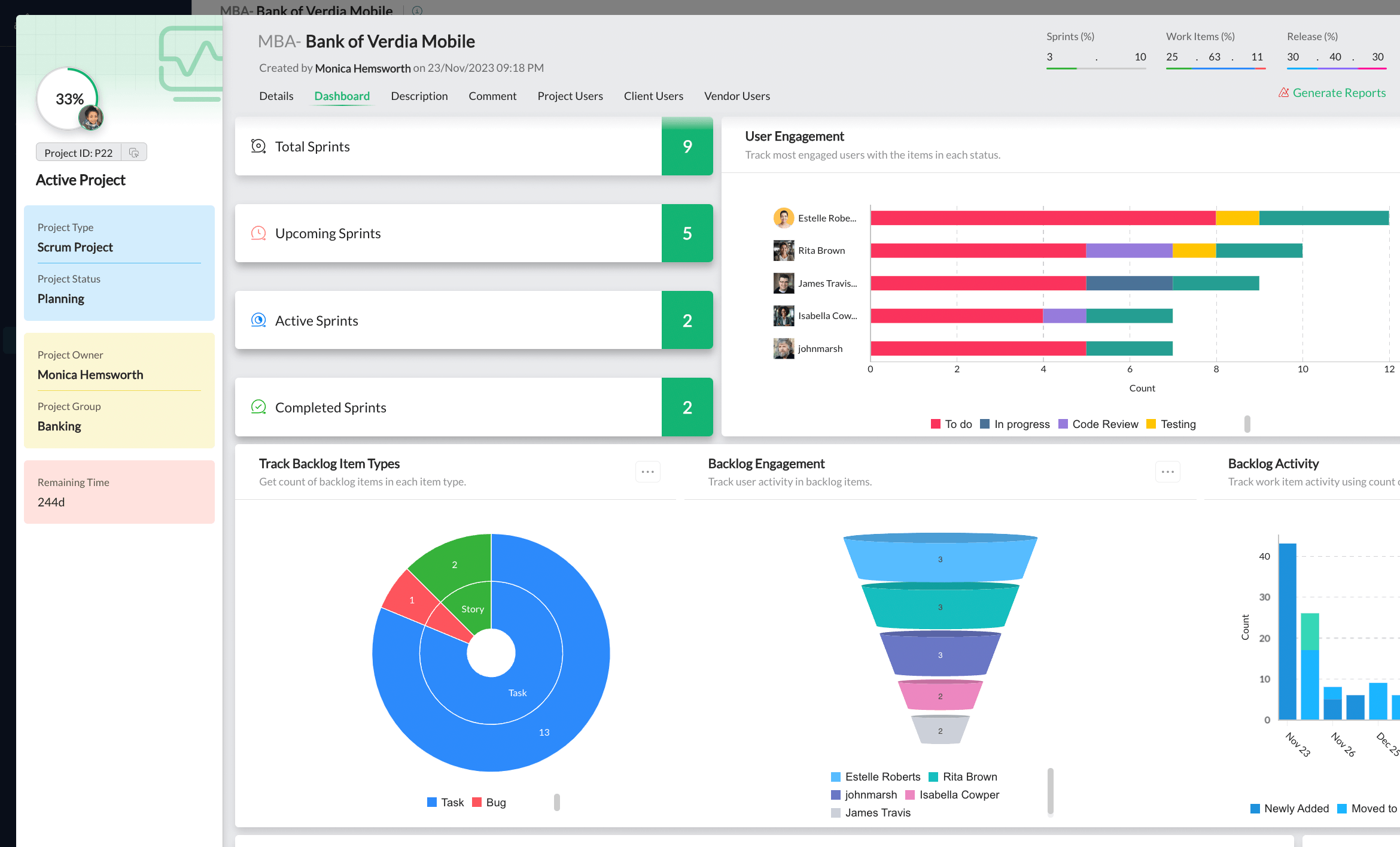 Don't forget to get paid
As you bask in your productivity, don't forget to log your work hours. Keep track of the billable and non-billable hours you spend on each sprint.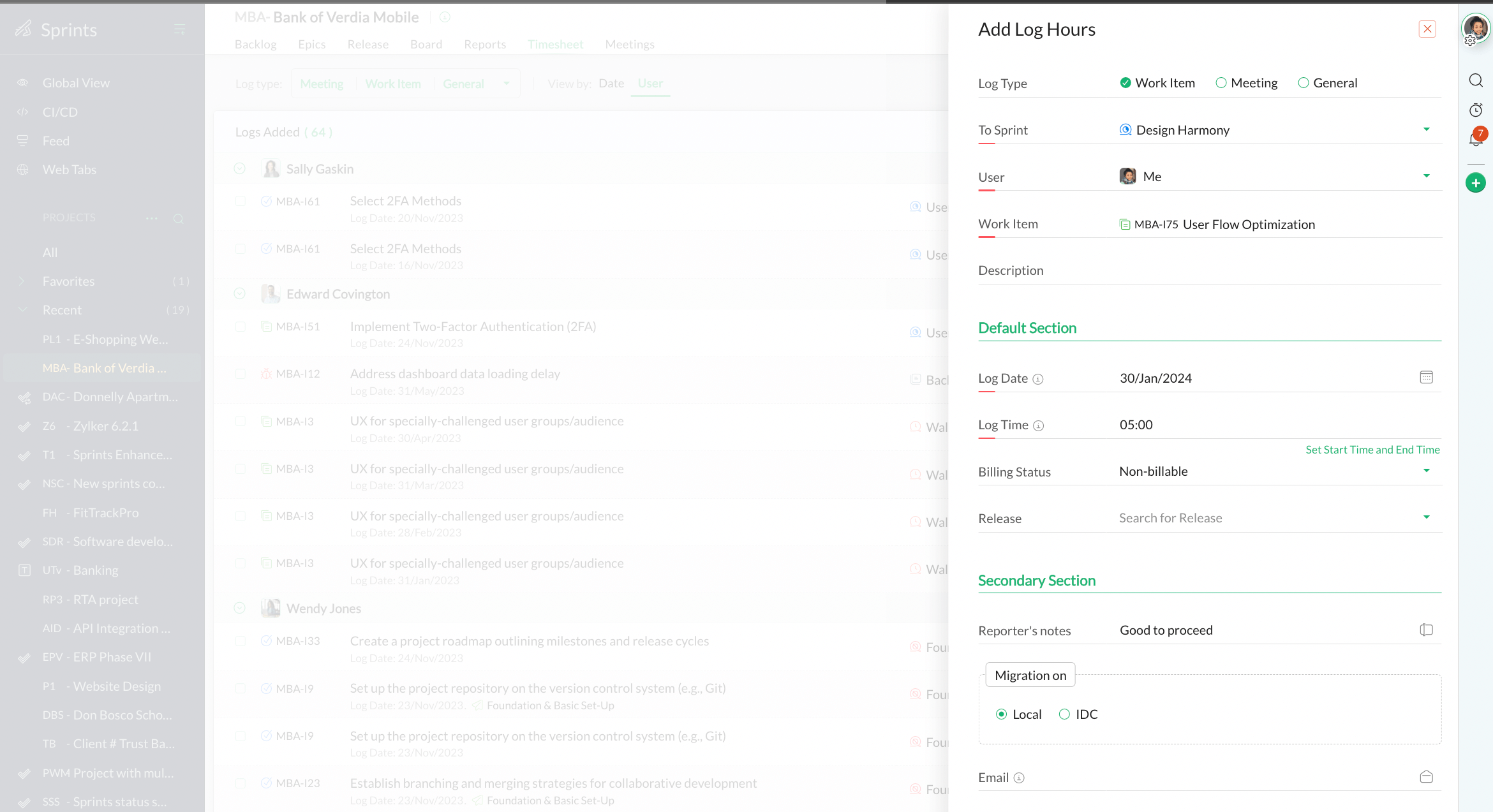 Ship fast. Ship right.
Plan your releases and track your progress with our release reports. Our release management module coupled with our Jenkins integration will ensure nothing slips through the cracks.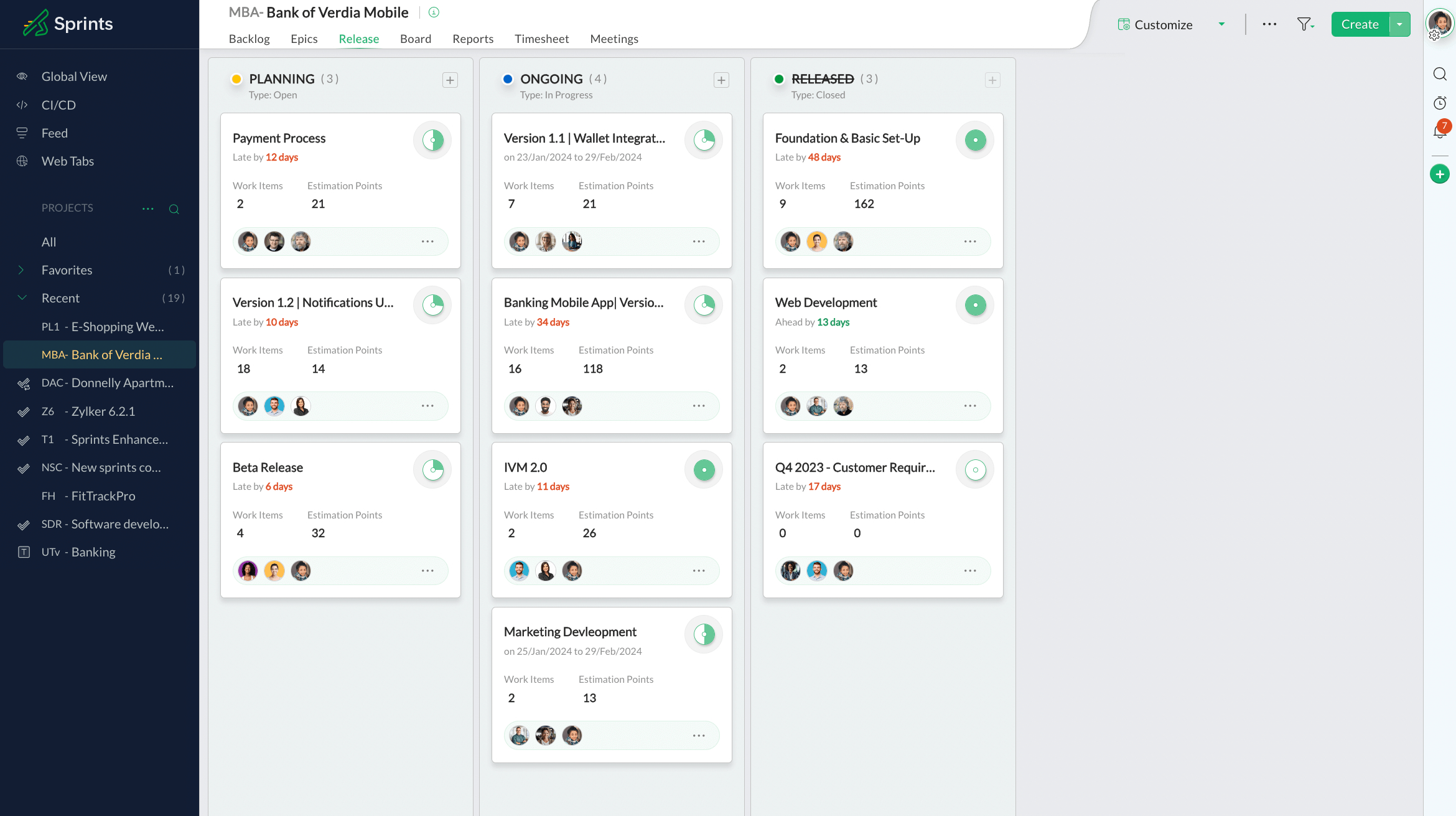 Zoho Sprints supports the Scrum framework
Scrum project management proposes releasing your product in iterative sprints, giving you the freedom to frequently and easily evaluate where your project is headed. Online agile scrum software encourages effective communication and sprint review meetings to help make sure you're building the products your customers really want.