Single-click approvals
Efficient timelines
Consistent tracking of logged hours

Easy visualization with reports
Track your team's time and increase productivity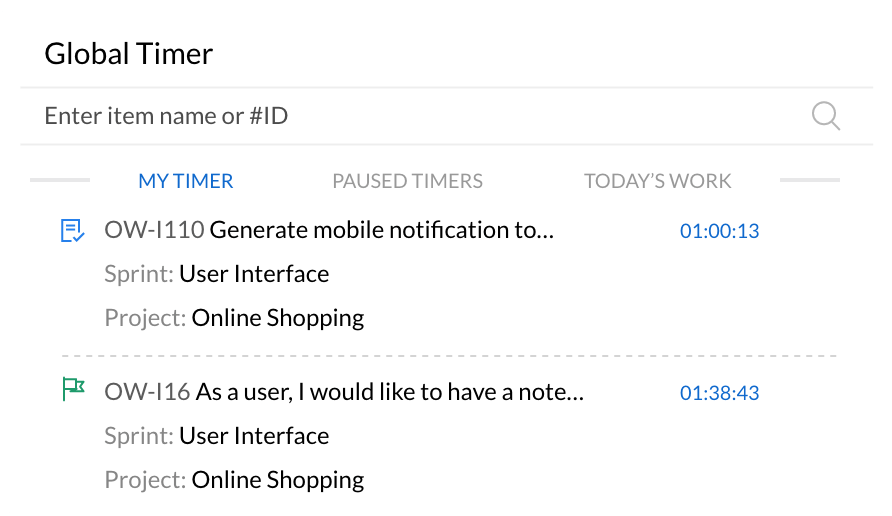 Global timer
The global timer is easily accessible across multiple projects. Select work items and start the timer from anywhere in Zoho Sprints. You can also use it to check the breakdown of the day's work.
Approvals in an instant
As the product owner or Scrum master, you might already have a lot on your plate. Single-click approvals make the process transparent and hassle-free.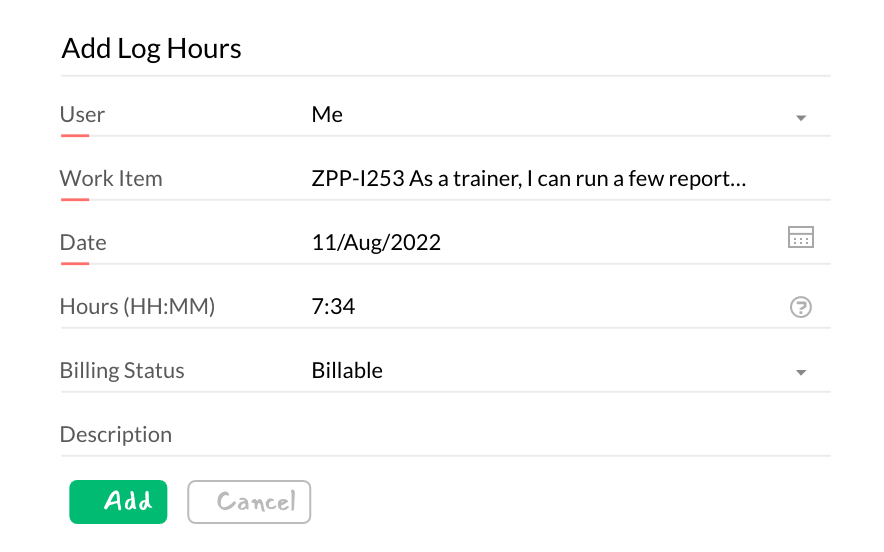 Logging made easy
Zoho Sprints makes logging billable and non-billable hours effortless. Simply select the work item or meeting type and you're set to go.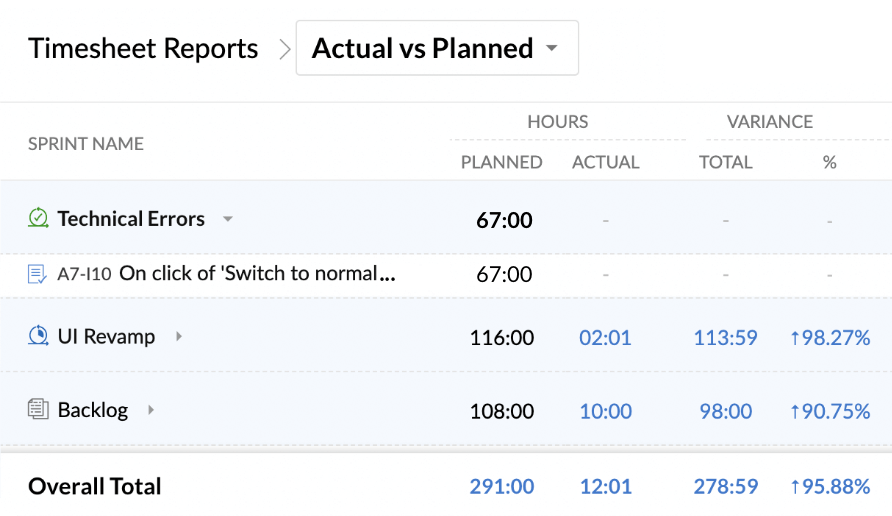 Timesheet reports
Visualize logged hours distributed across work items, sprints, users, and periods of time with timesheet reports. These reports can be used to initiate both team and client discussions.