Track time logs
Track and tabulate the time logs for each team member in a sprint with Timesheet.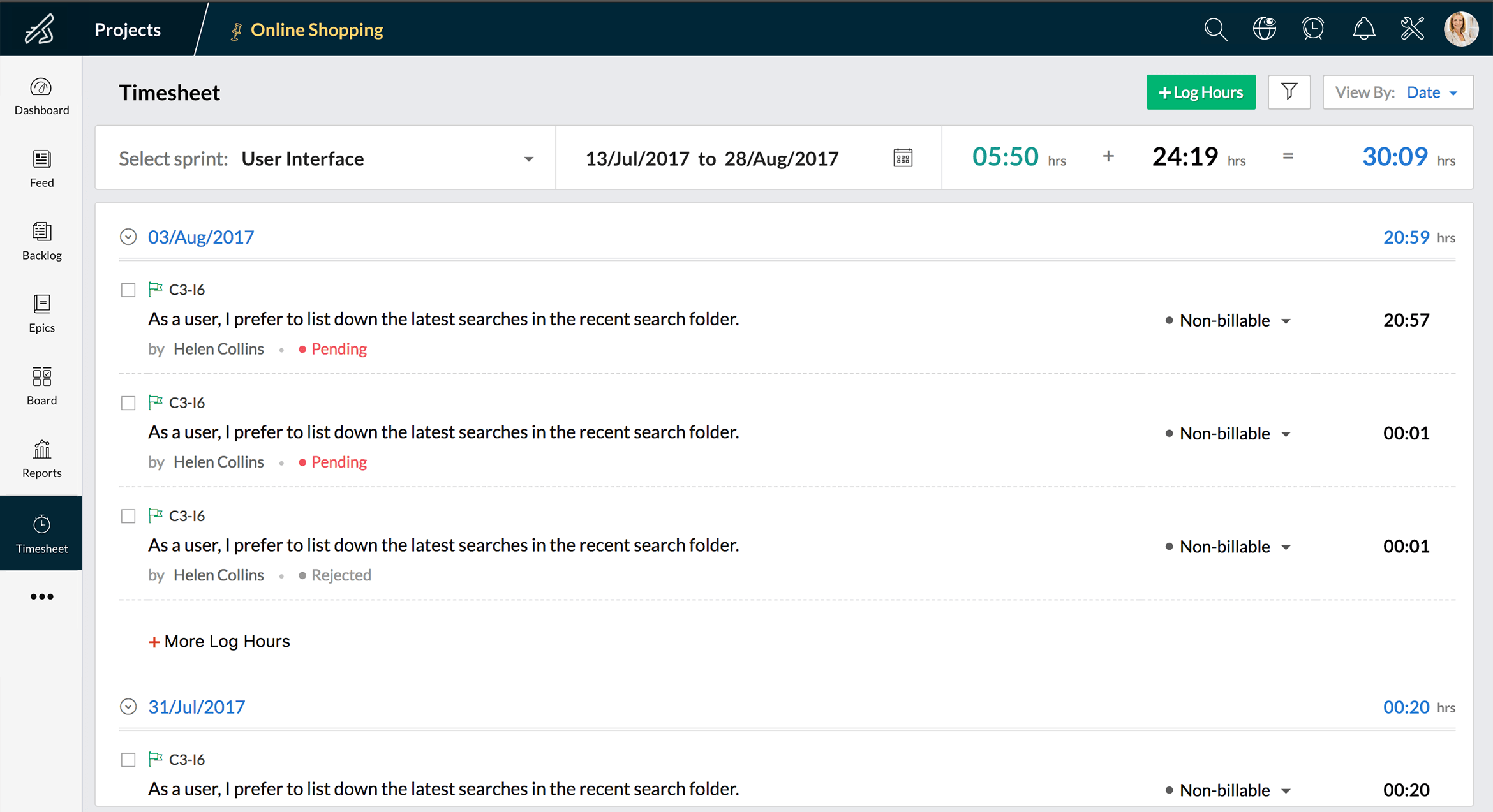 Global Timer
Select work items and start a timer from anywhere in Sprints. You can also pause or stop it, and check the breakdown of the day's work.
Select work items easily
Users can select from the work items assigned to them, and enter the time spent on each item.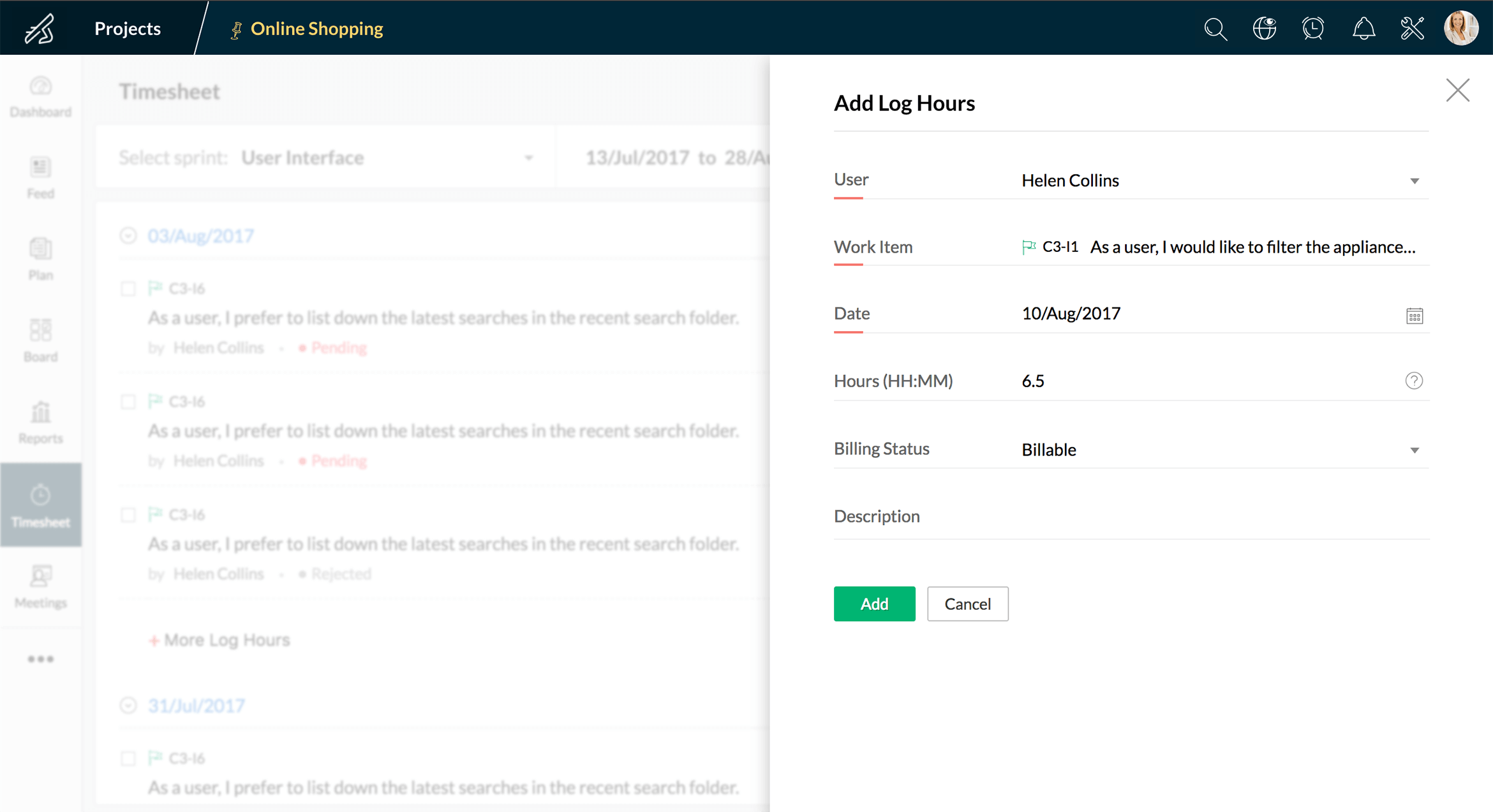 One-click approval
Single click approval by the product-owner and scrum-master makes the process transparent and hassle-free.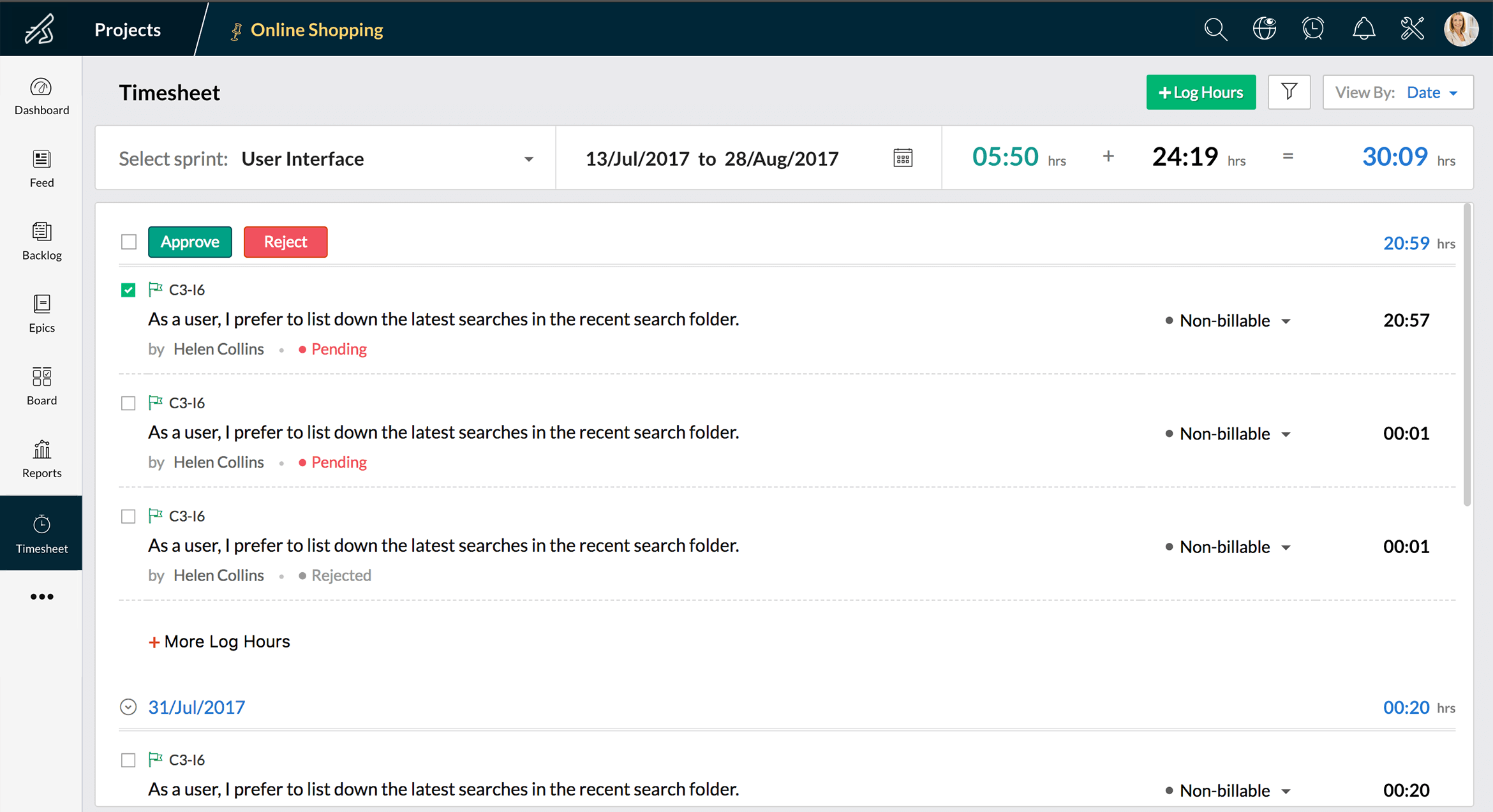 Separate billable and non-billable hours
Invoicing is convenient with a complete record of each time-log for completed and ongoing sprints sorted into billable and non-billable hours.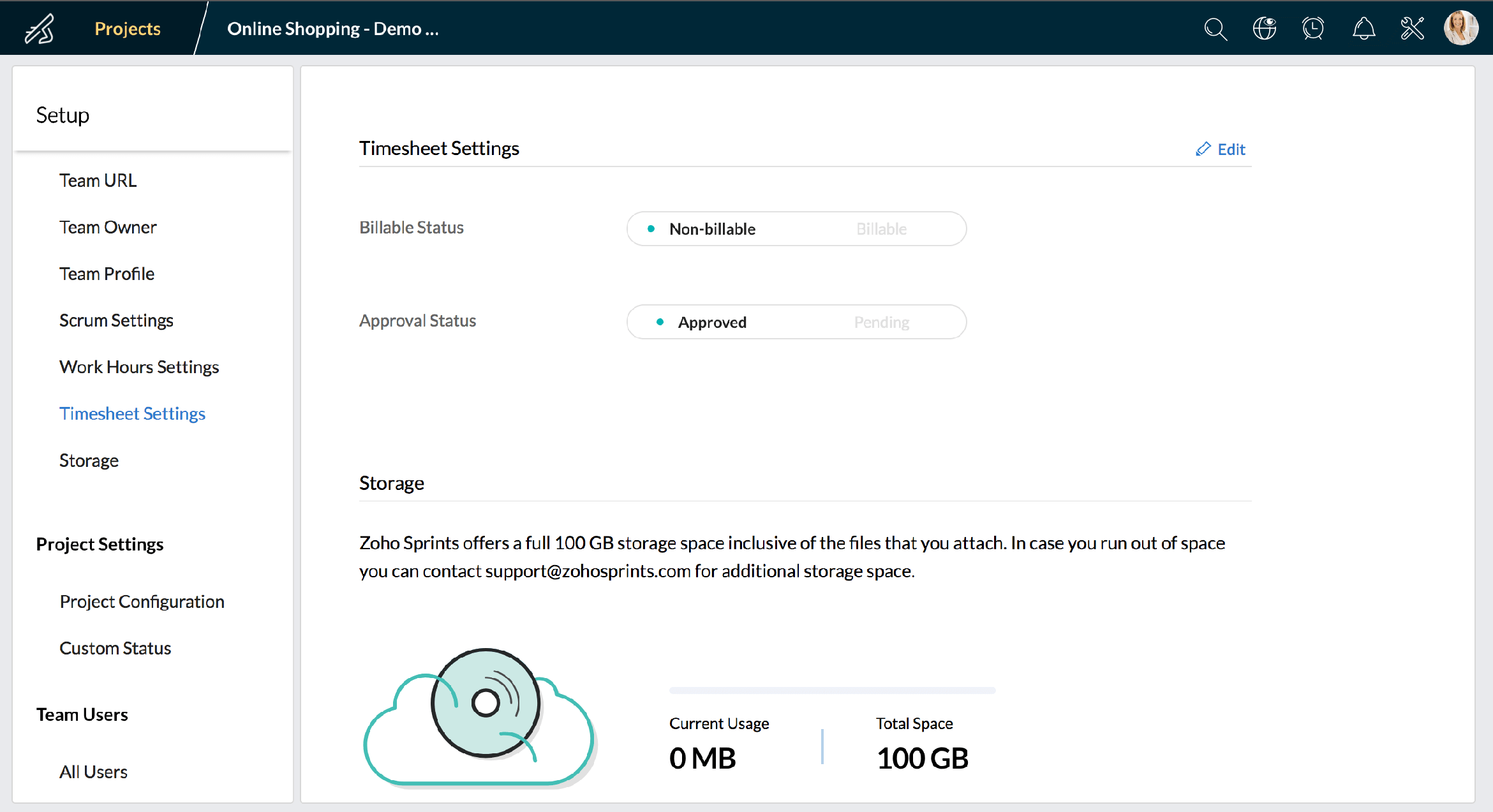 Move Swiftly. Work Gracefully. Keep Improving.
Sign Up Now