Select work items easily
Users can select from the work items assigned to them, and enter the time spent on each item.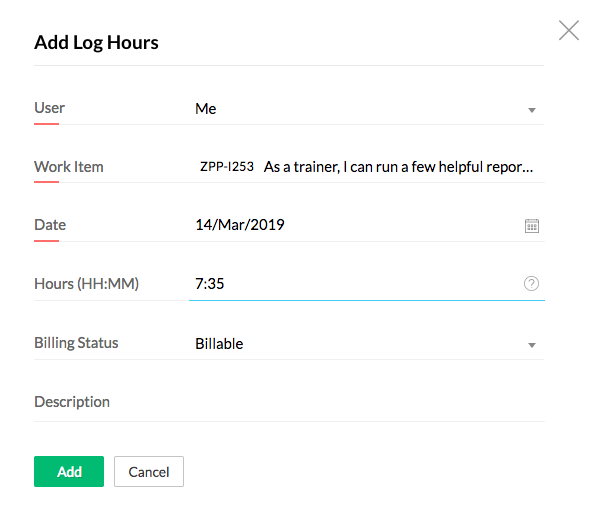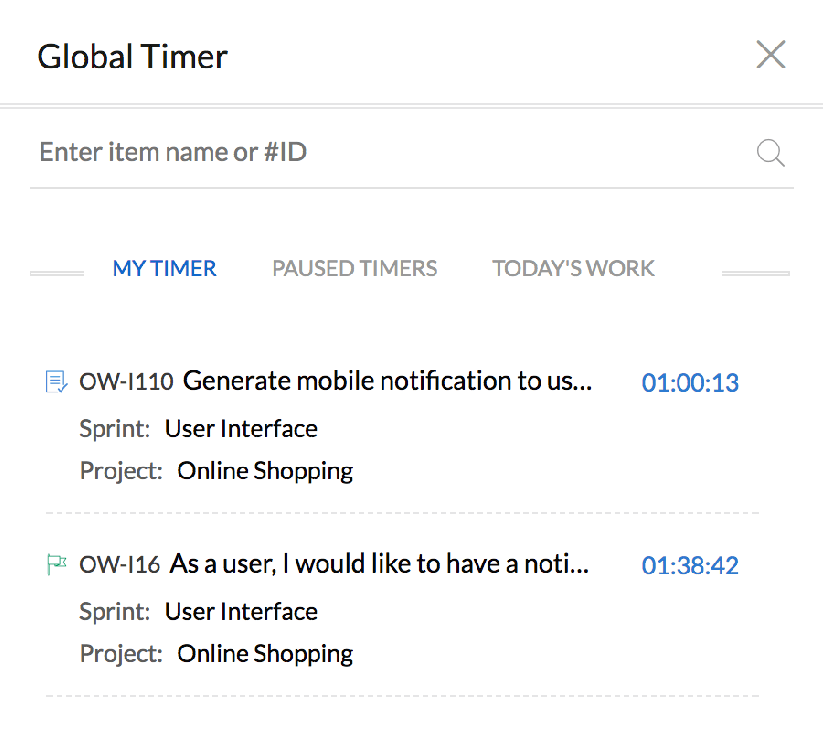 Global Timer
Select work items and start a timer from anywhere in Sprints. You can also pause or stop it, and check the breakdown of the day's work.
One-click approval
Single click approval by the product-owner and scrum-master makes the process transparent and hassle-free.