No more emails
Ask questions, share insights, and comment on developments through your feed. Conversations that can happen in your feed won't be bogged down by unnecessary emails and meetings.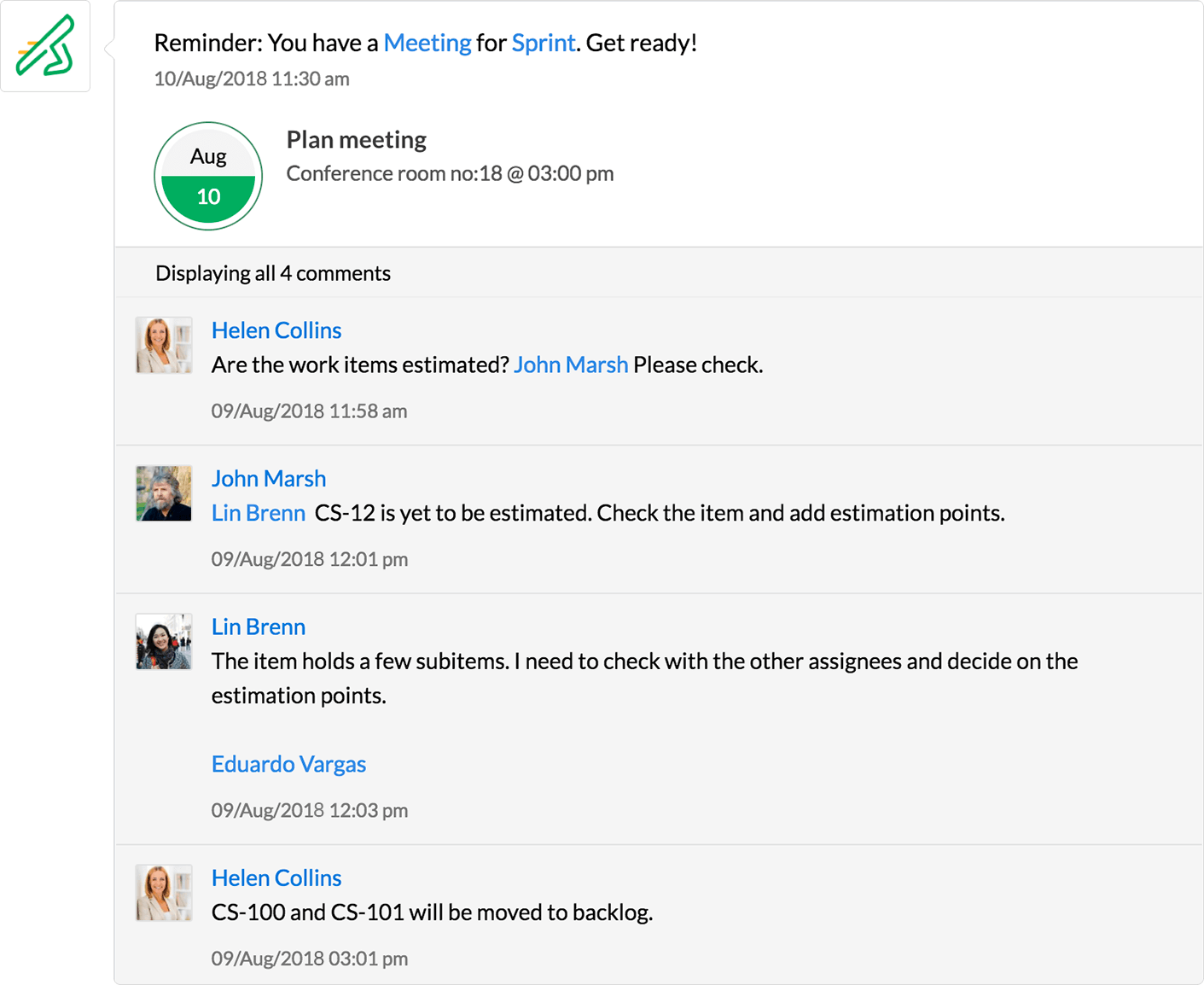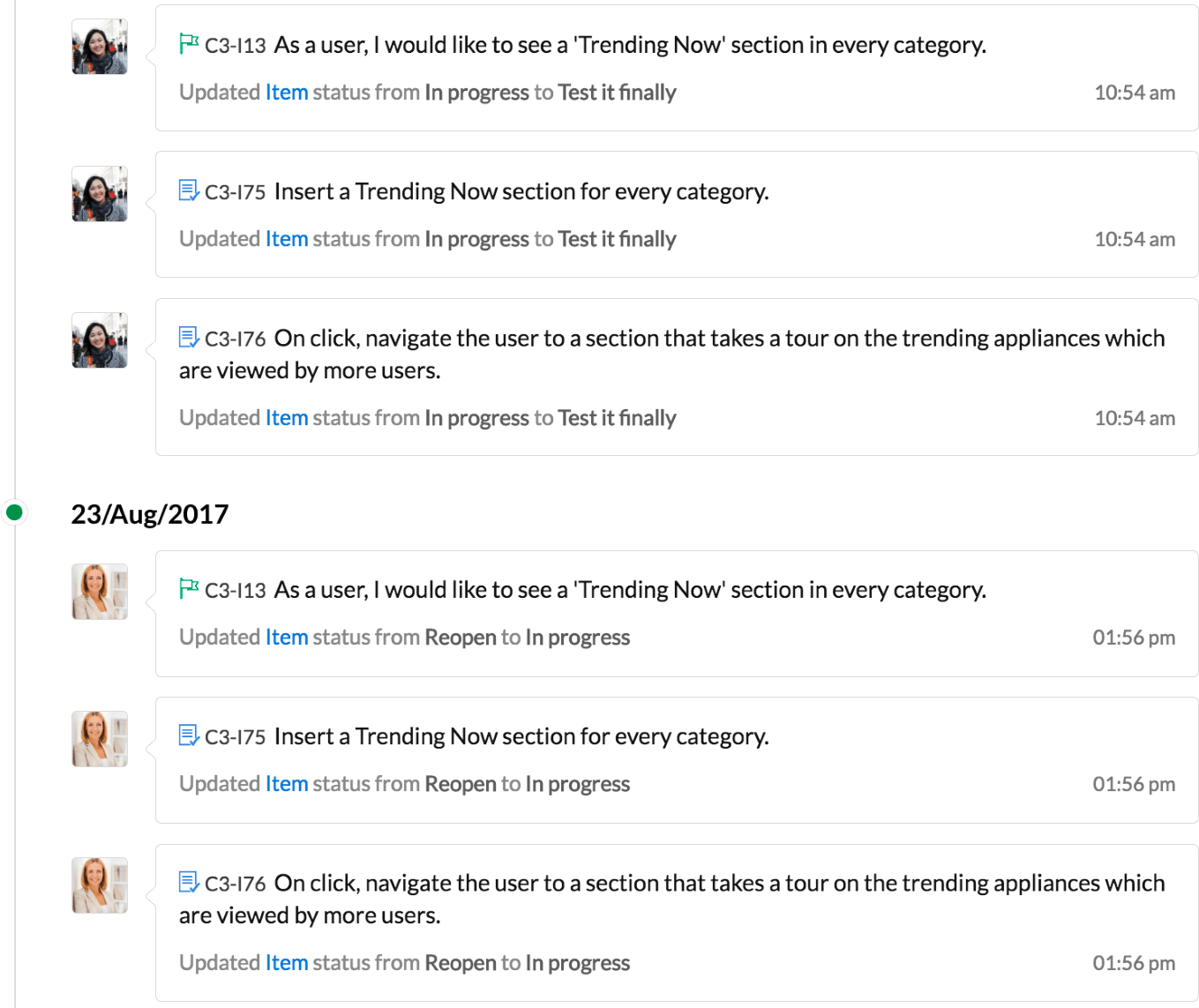 Activity Stream
The Activity Stream keeps you in-the-know about any changes made to the project. From work-status updates to backlog additions, you can find it all here.
Automatic Reminders
Get automatic reminders about sprint deadlines and meetings so you are always prepared for what's next.