Visualize the sprint backlog items in swimlanes
Make progress more visible and transparent
Align the team towards a common sprint goal
Improve team focus and collaboration
Visualize your sprint progress on a real-time Scrum board
Scrum with Kanban
Customize your workflow beyond the traditional status columns of 'To do', 'In Progress', and 'Done'. Practice Scrumban by configuring WIP (Work In Progress) limits to create a focused environment for your teams to deliver high-quality work.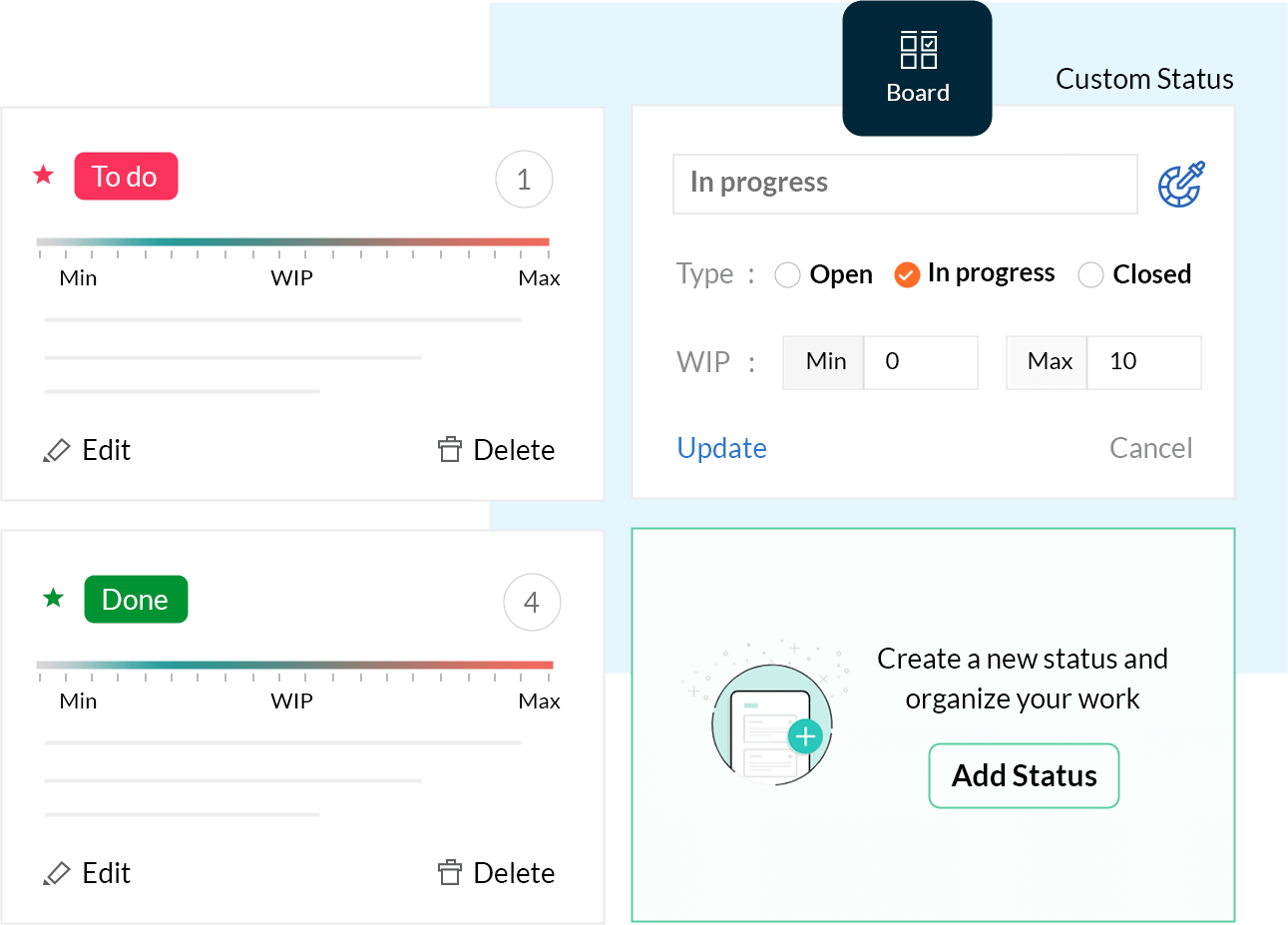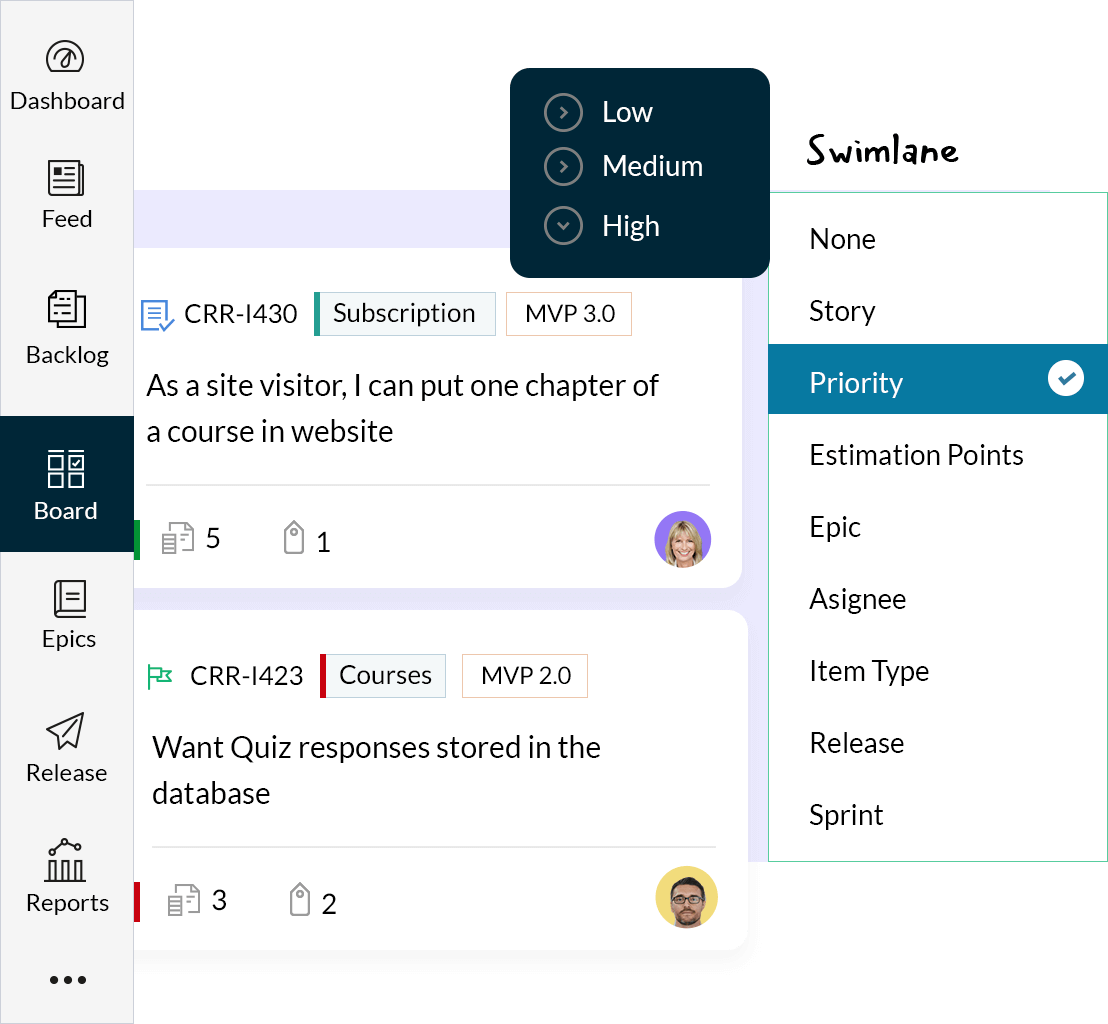 Swimlane Views
A swimlane is a contextual categorization of work items on your Scrum board. Teams can dive deep and toggle between multiple swimlane views across categories like epics, priorities, or users.
Sprint Dashboard
The sprint dashboard comes with several charts, where you can review overall sprint progress, track user summaries, and visualize the flow of activities within your sprint.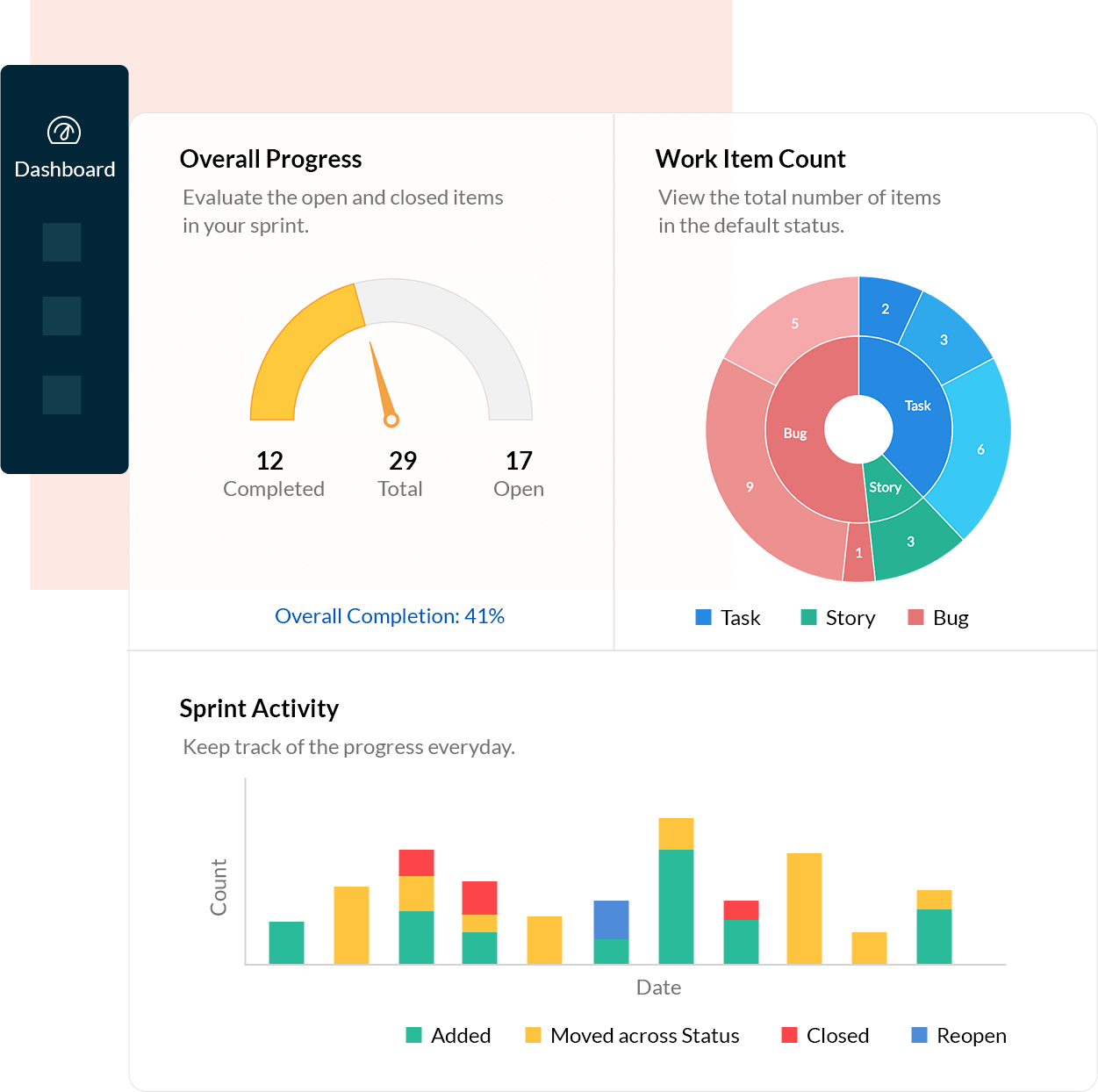 ADARSH NARAYAN
Founder and CEO, Vibhaa Technologies
"The Best Agile Project Management Solution ever built! Amazing customization options, beautifully laid out with neat UI. Quick support and perfect resolution to queries."
Read all customer stories