Plan your releases
Associate or add work items from the product backlog to create your release plan.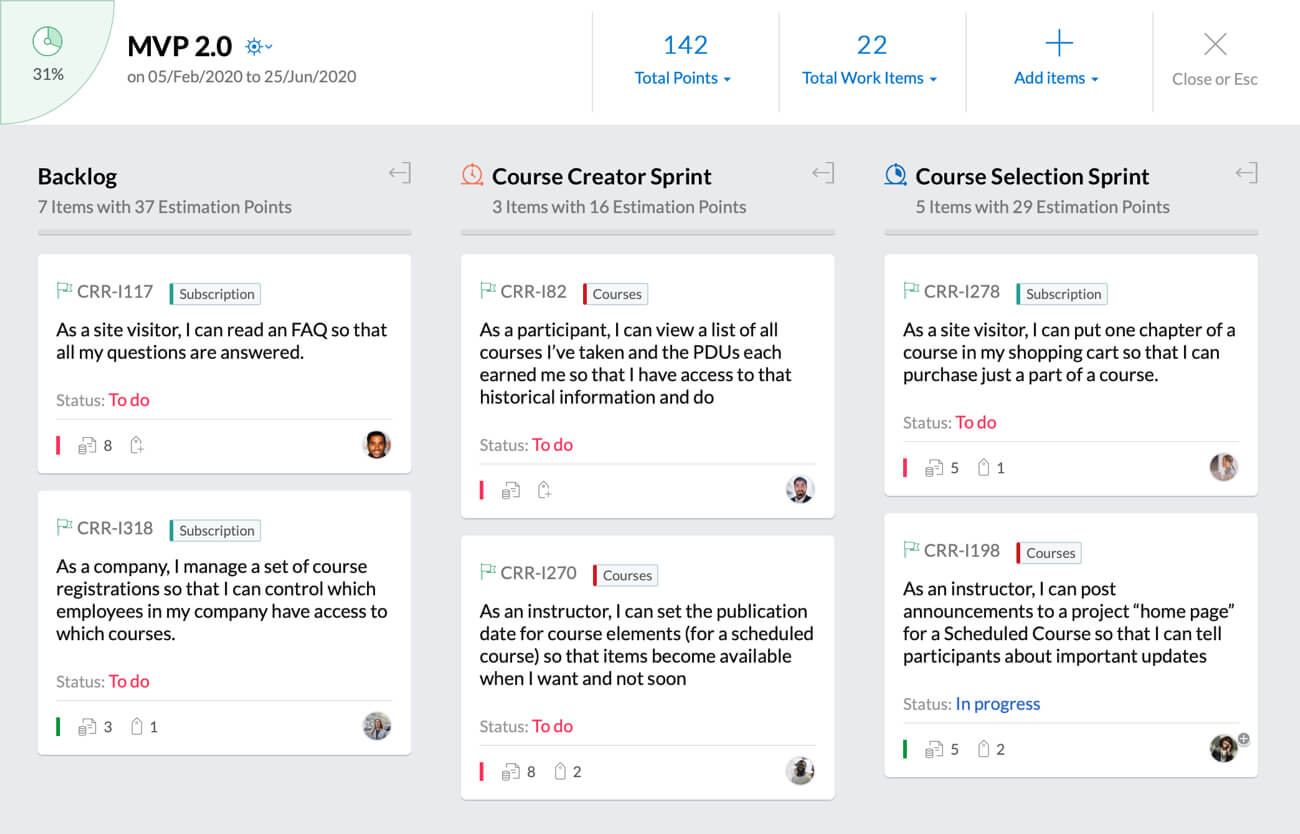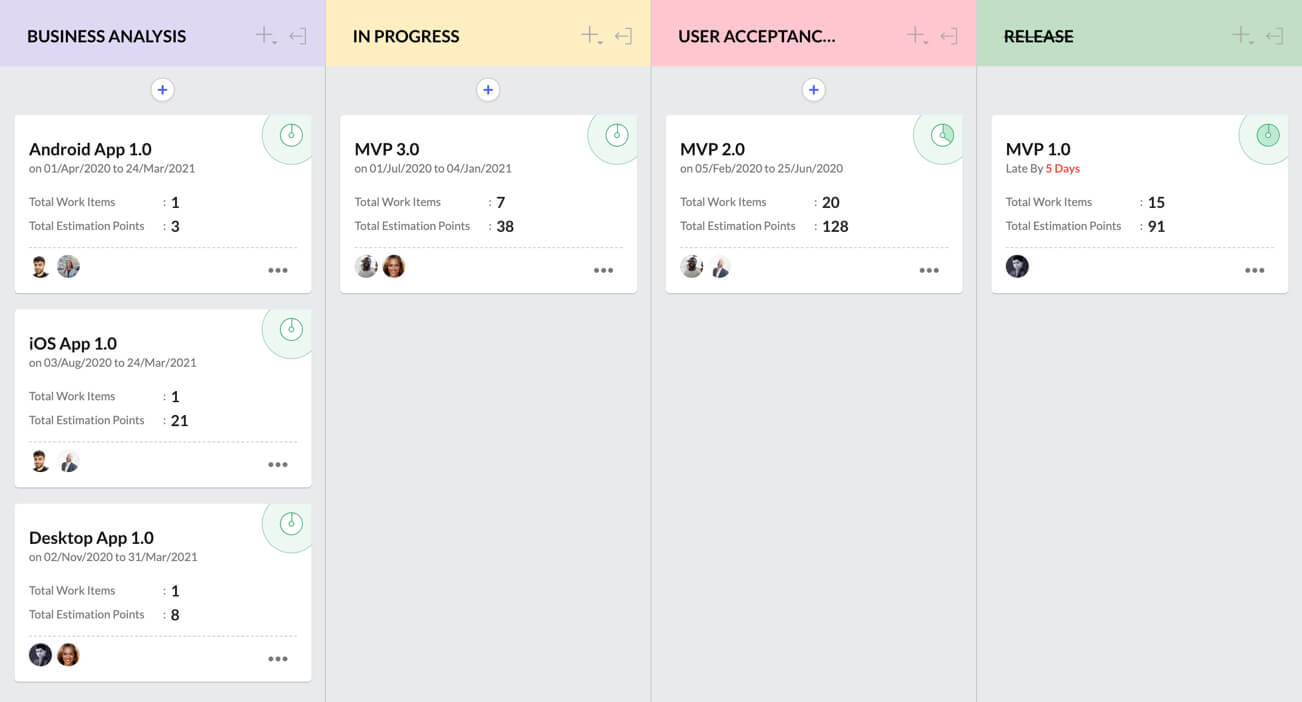 Customize release workflow
Create custom statuses and build your release workflow.
Track your commits and pull requests
View all the commit and pull requests for your release in one place by integrating with your code repository tool.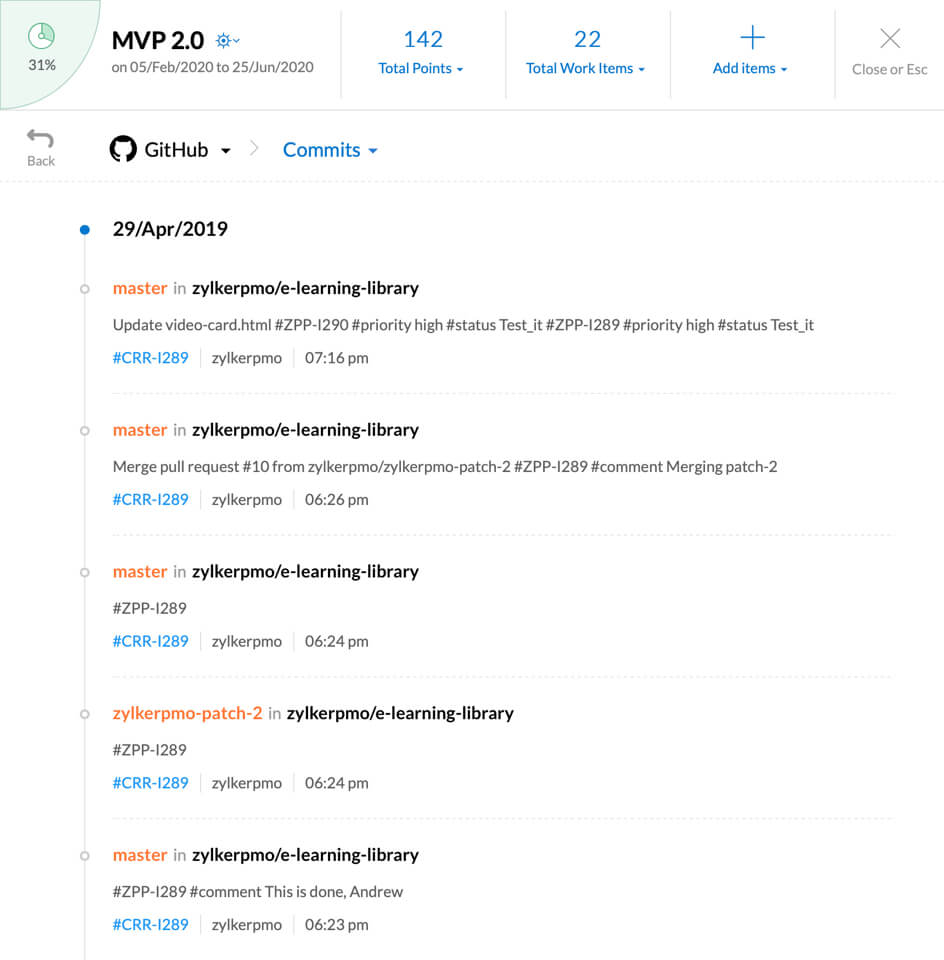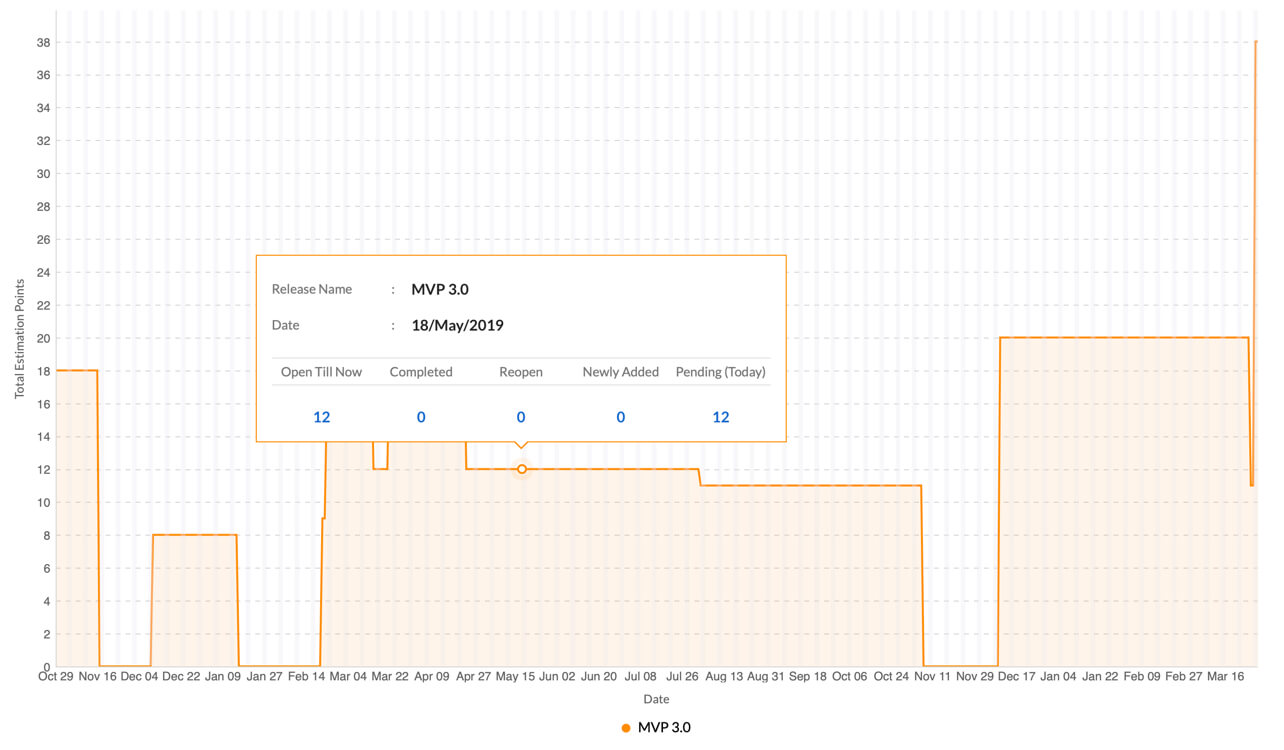 Release reports
Track the progress of your release and your current status using the burndown and burnup charts.
Completed releases
Access release notes of all your past releases.