Configuration
Use the Sprints plug-in to link your sprints portal with your Jenkins account. A one-time set up of your deployment workflow in Jenkins can help you leverage all the powerful features of our integration.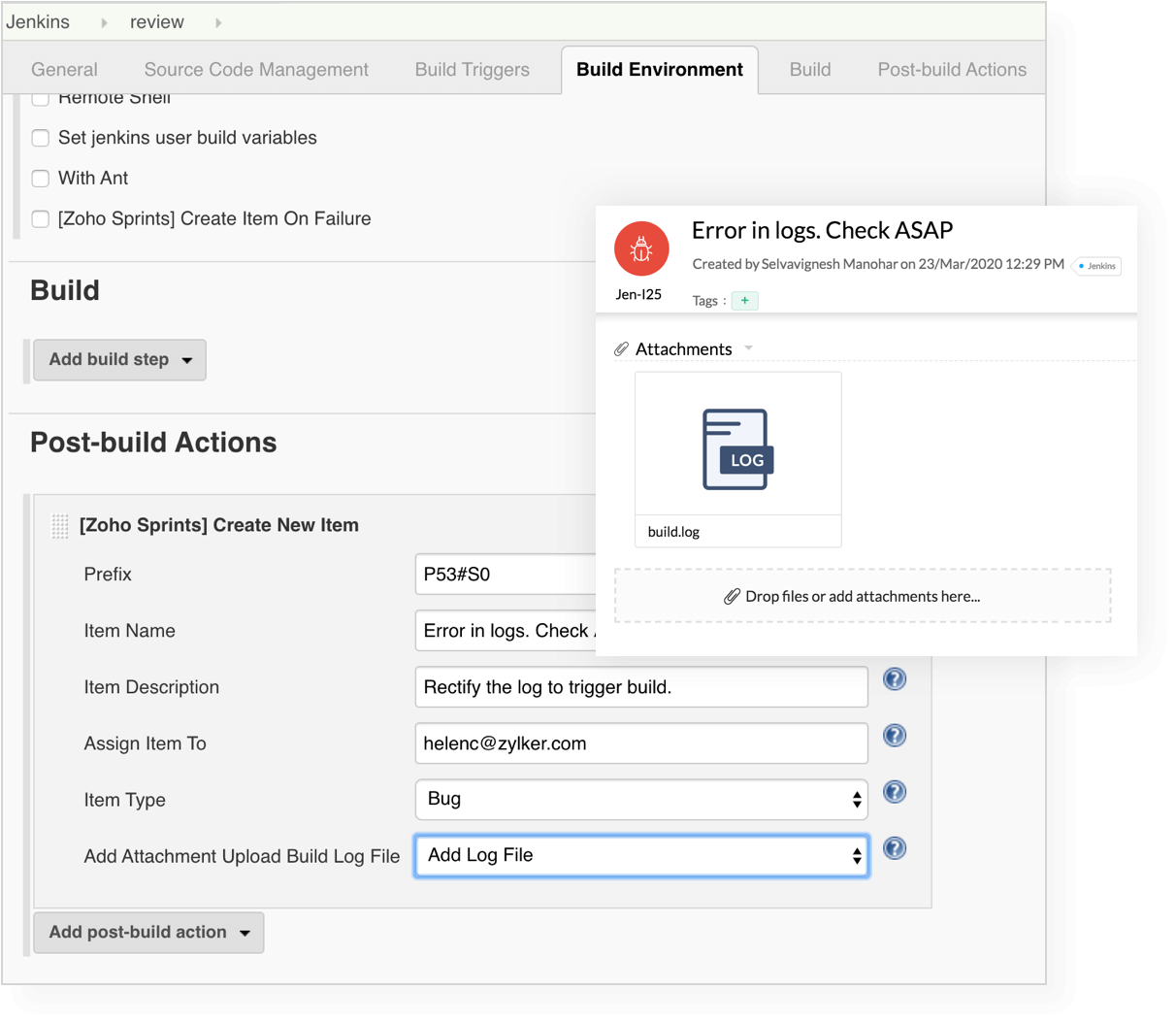 Automate your deployment workflow
Set up your CI/CD workflow to trigger actions like status updates or adding comments. You can create work items, automate feed updates and attach log files to the respective work items.
Pull build logs
Monitor the status of your builds and fetch your Jenkins logs directly into Zoho Sprints.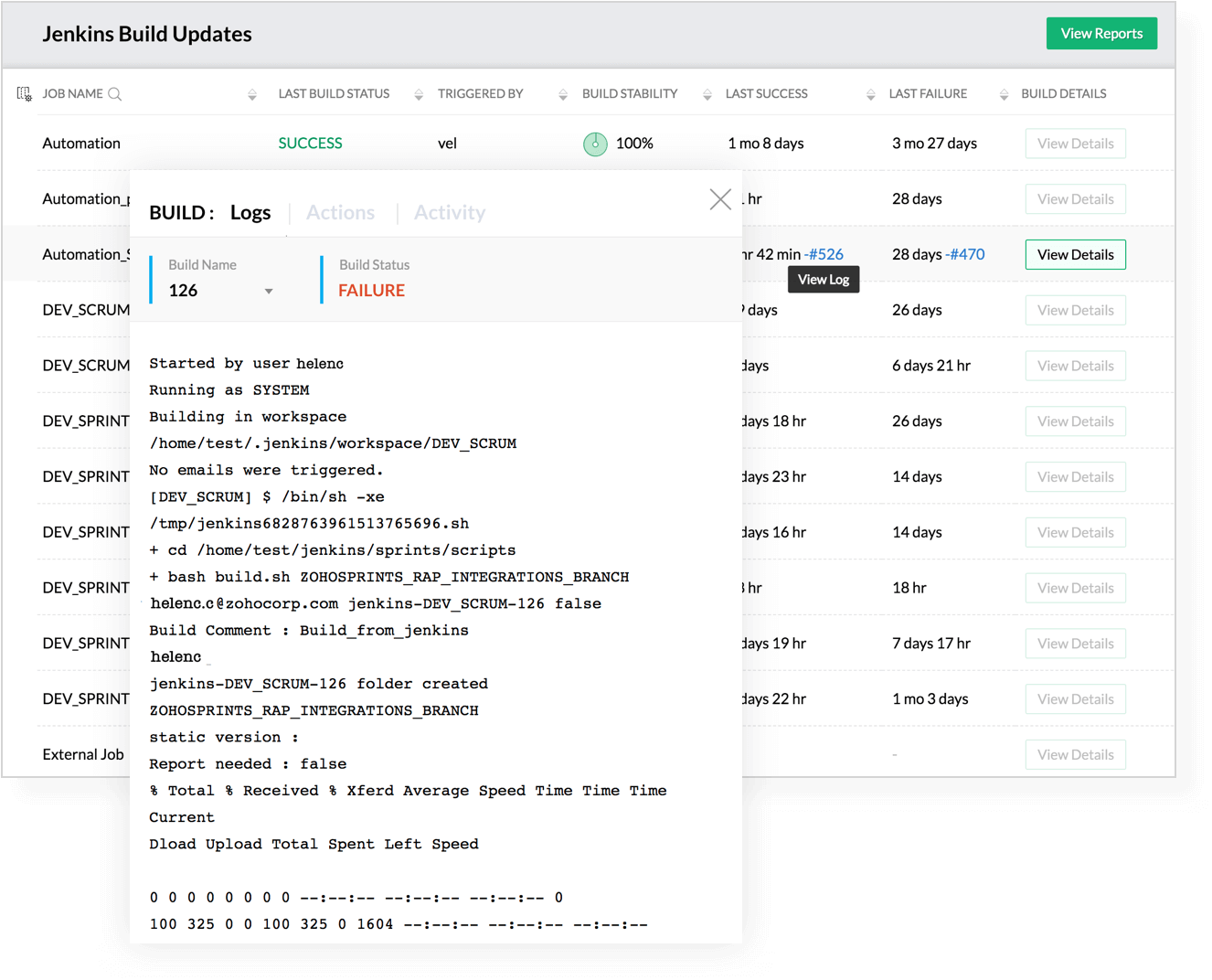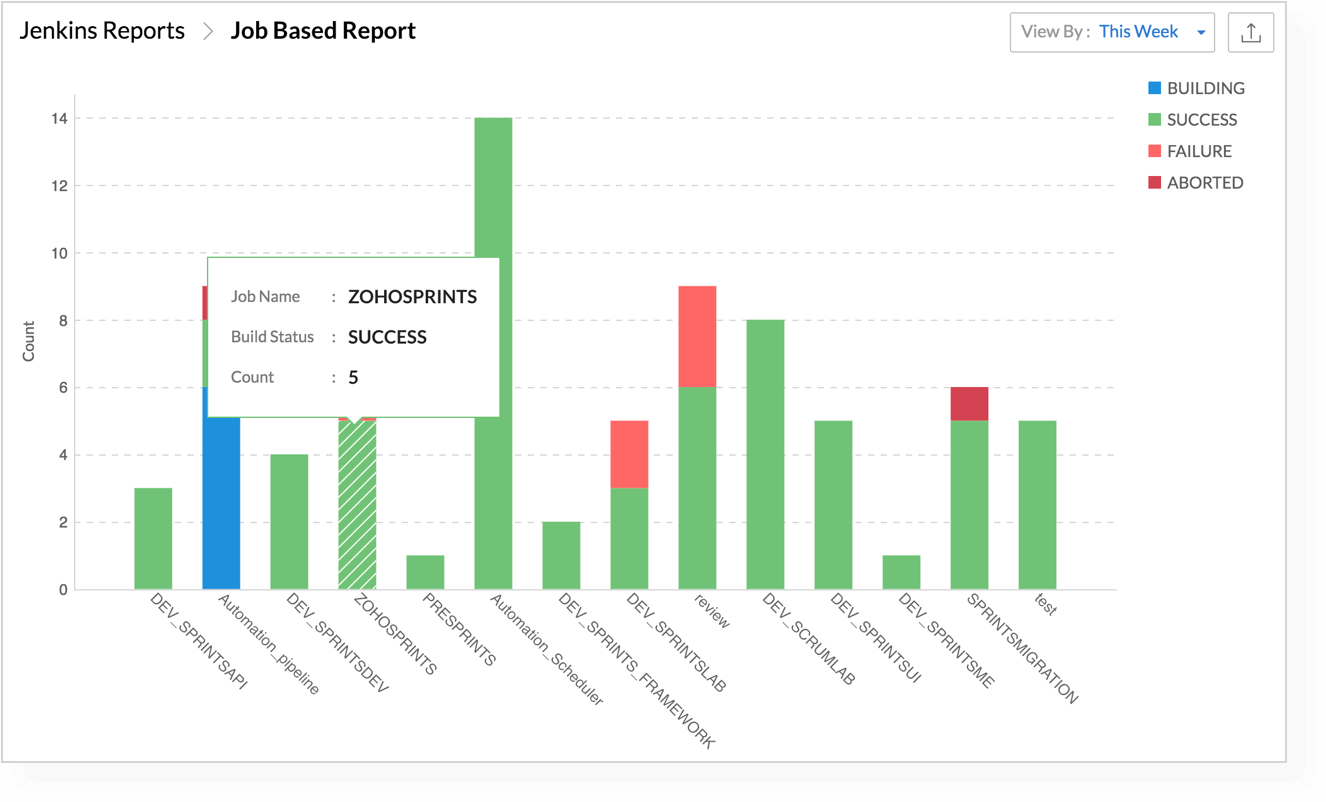 Jenkins reports
View all your build reports from Jenkins, based on users, jobs and their success statuses.