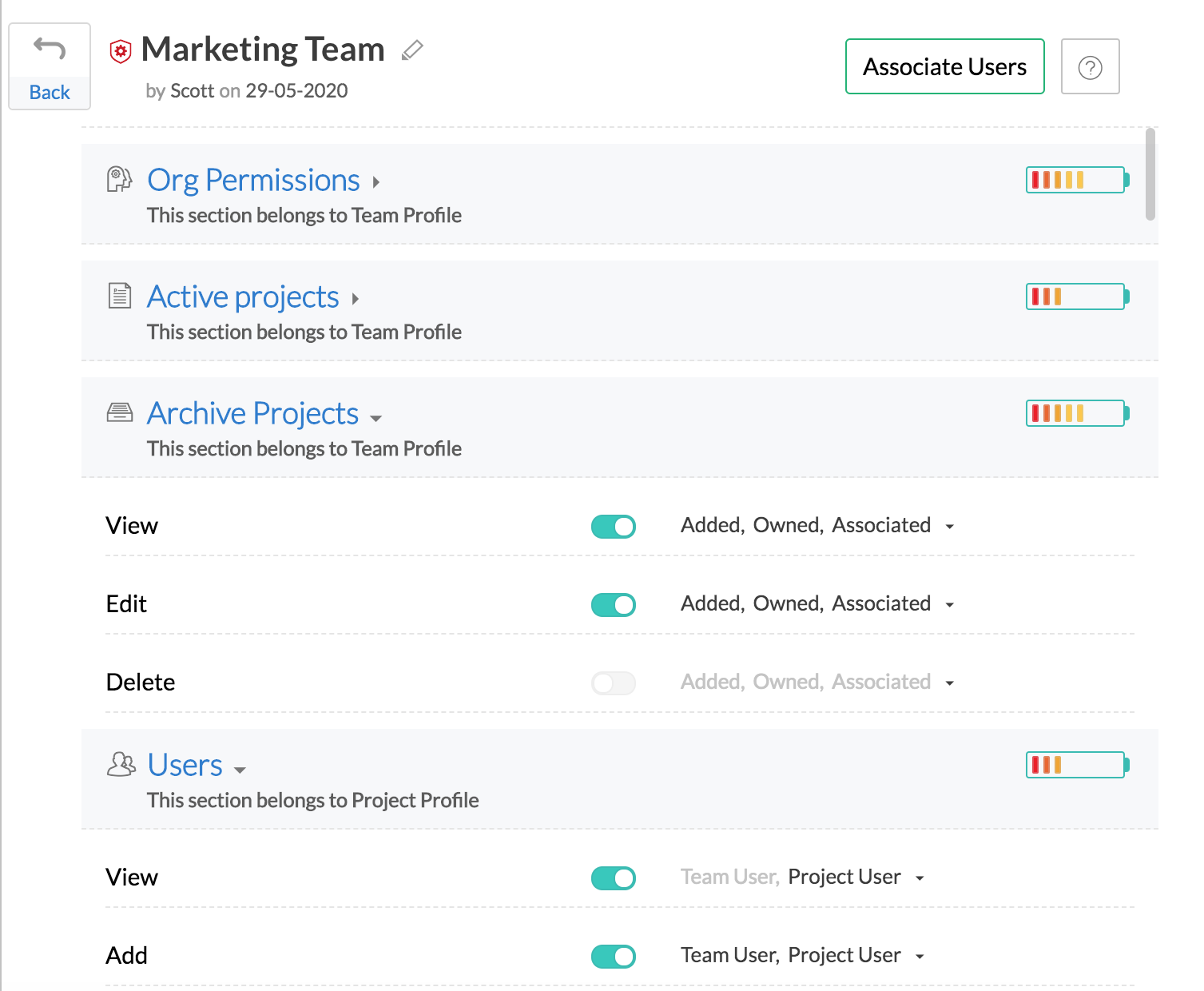 Custom Roles & Profiles
Create roles for the various designations in your team and create profiles to regulate access privileges for each member. Using this feature, you can extensively customize what a person can and cannot access within each module.
 
Custom User Groups
Organize members in your teams based on their roles, profiles, or as individual users - into a user group. User groups can be given a name and can be tagged in statuses and comments.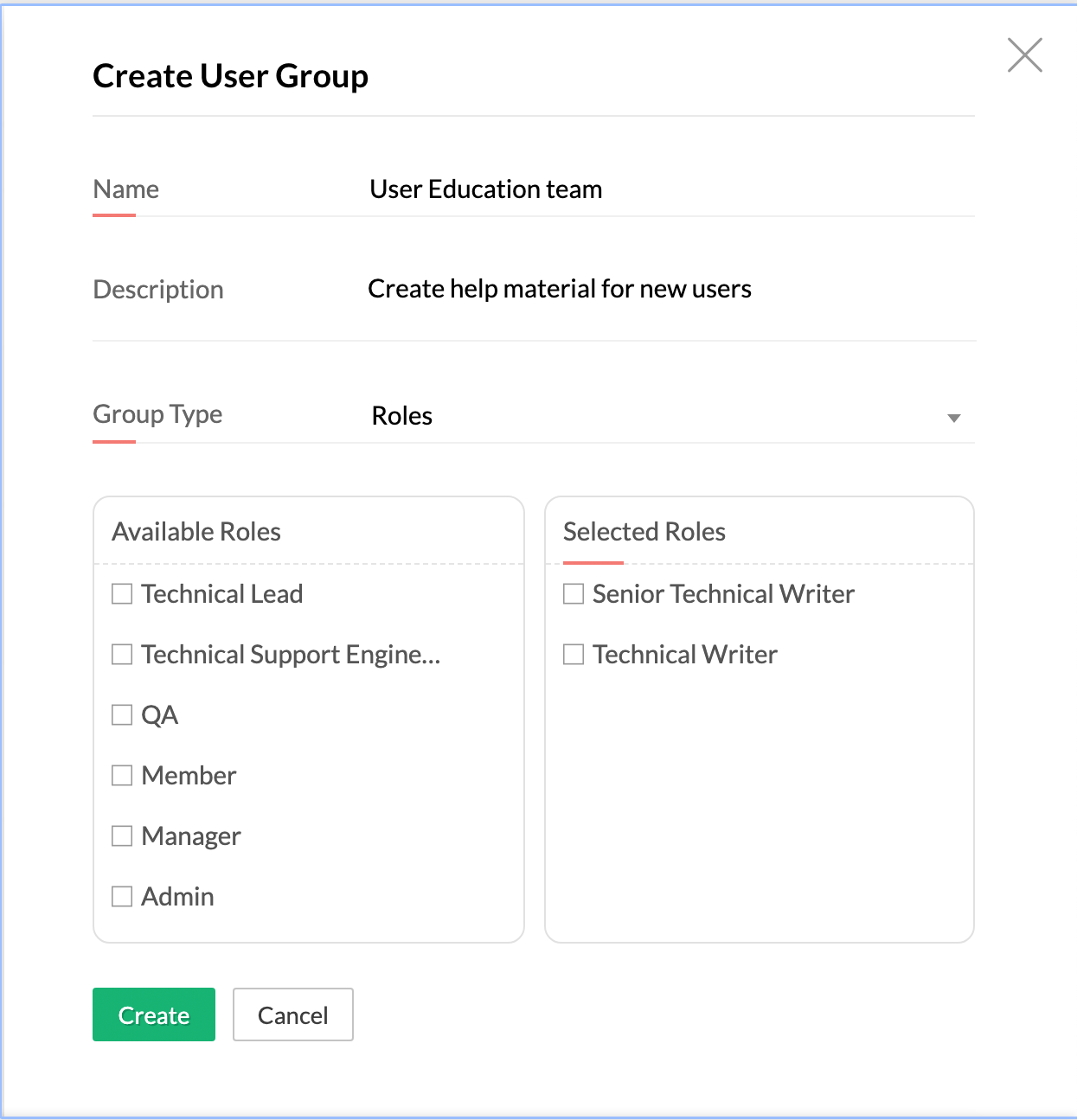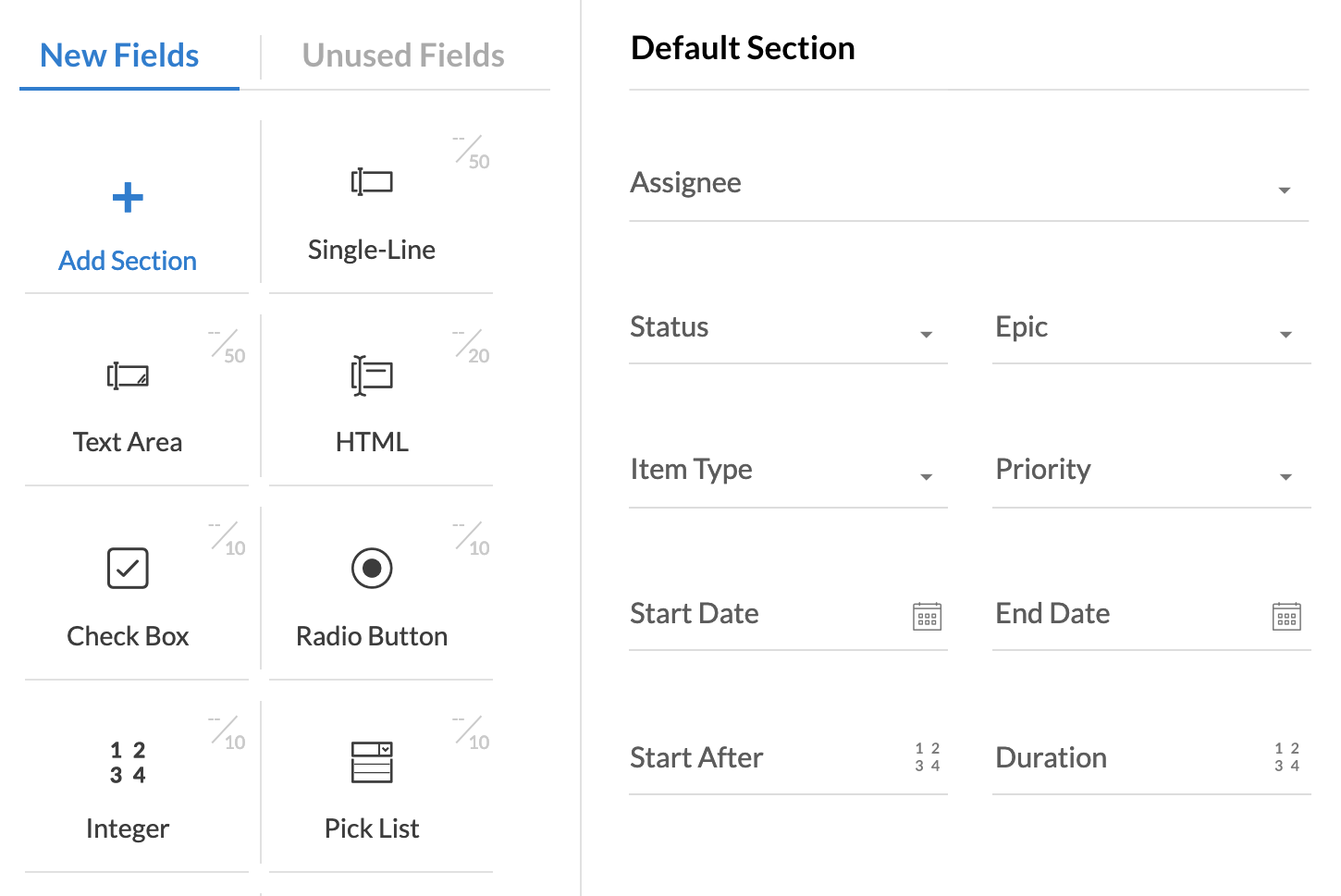 Custom Fields & Layouts
Every project has a personality of its own. Use custom fields to give the context and depth that each project deserves. Leave no room for doubt - build specific layouts to make sure your work items are as detailed as possible.  
Custom Views
Ever get tired of running the same filters again and again? Get quick access to the most relevant tasks by creating custom views for your work.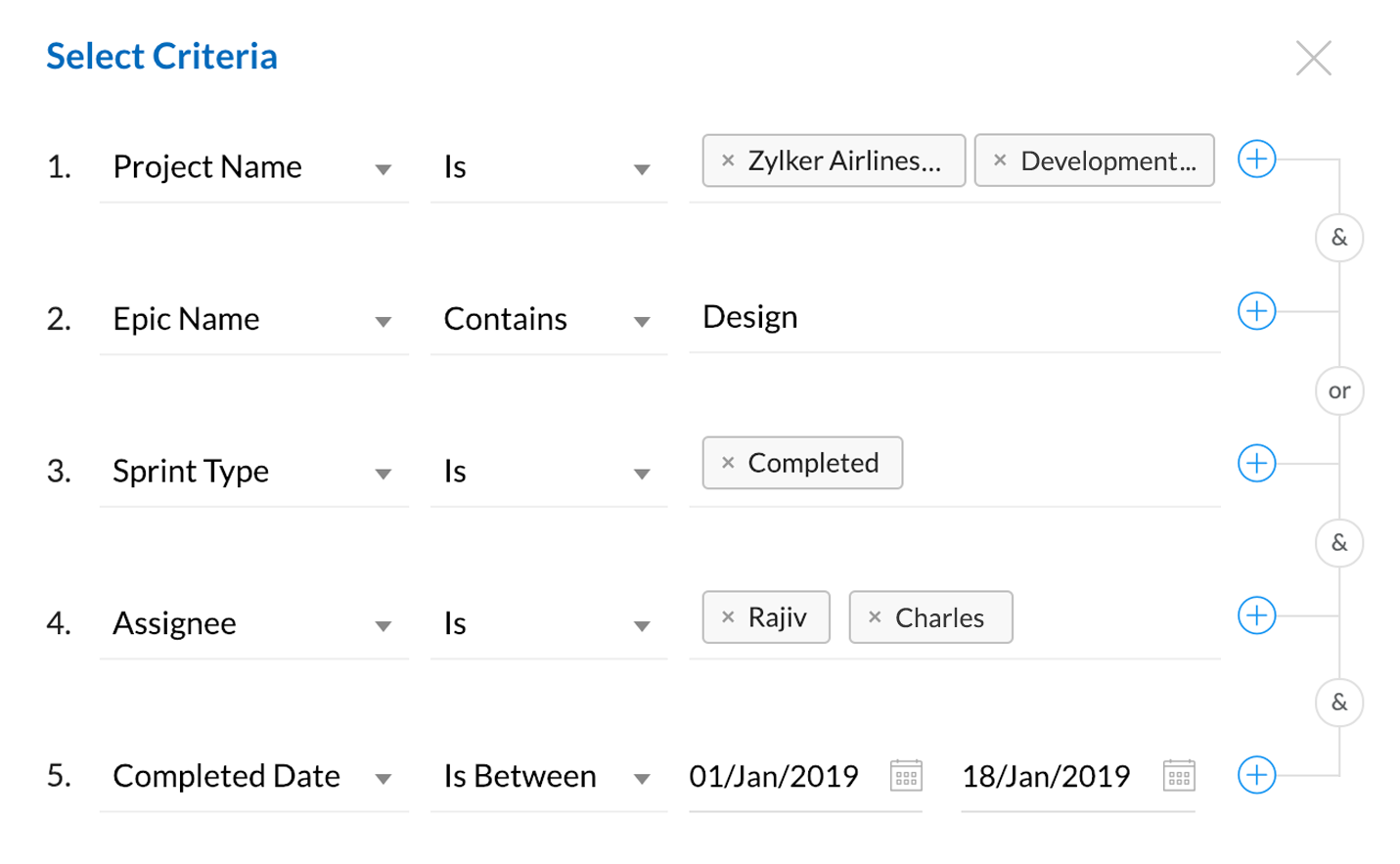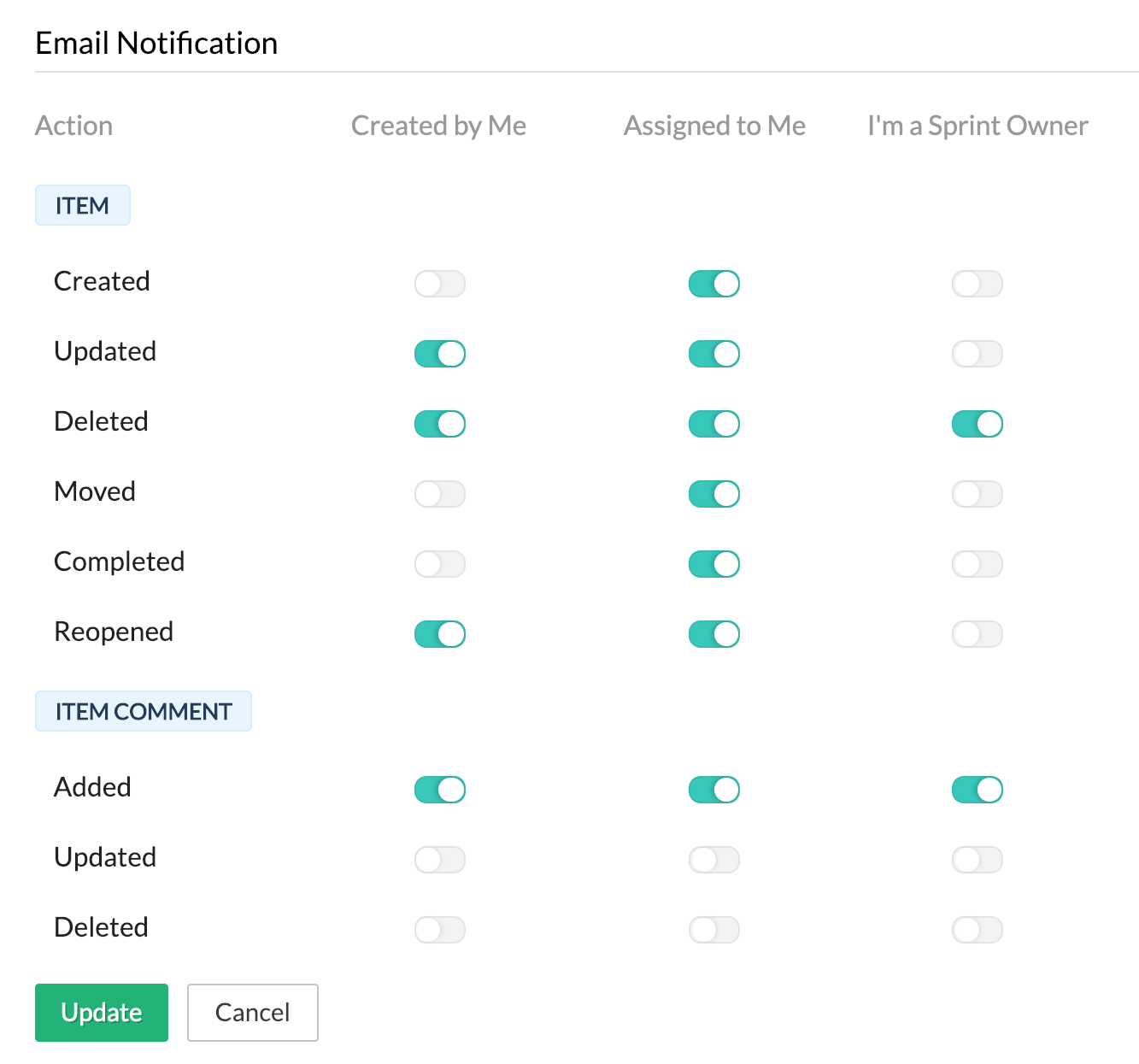 Email Notification
Declutter your inbox by customizing your email notifications. Get notified only for the actions that are relevant to your work. 
Custom Priority
Ever needed an 'ASAP' when 'High' priority was just not enough? Create your own priorities, ones that your team understands best, and get your message across.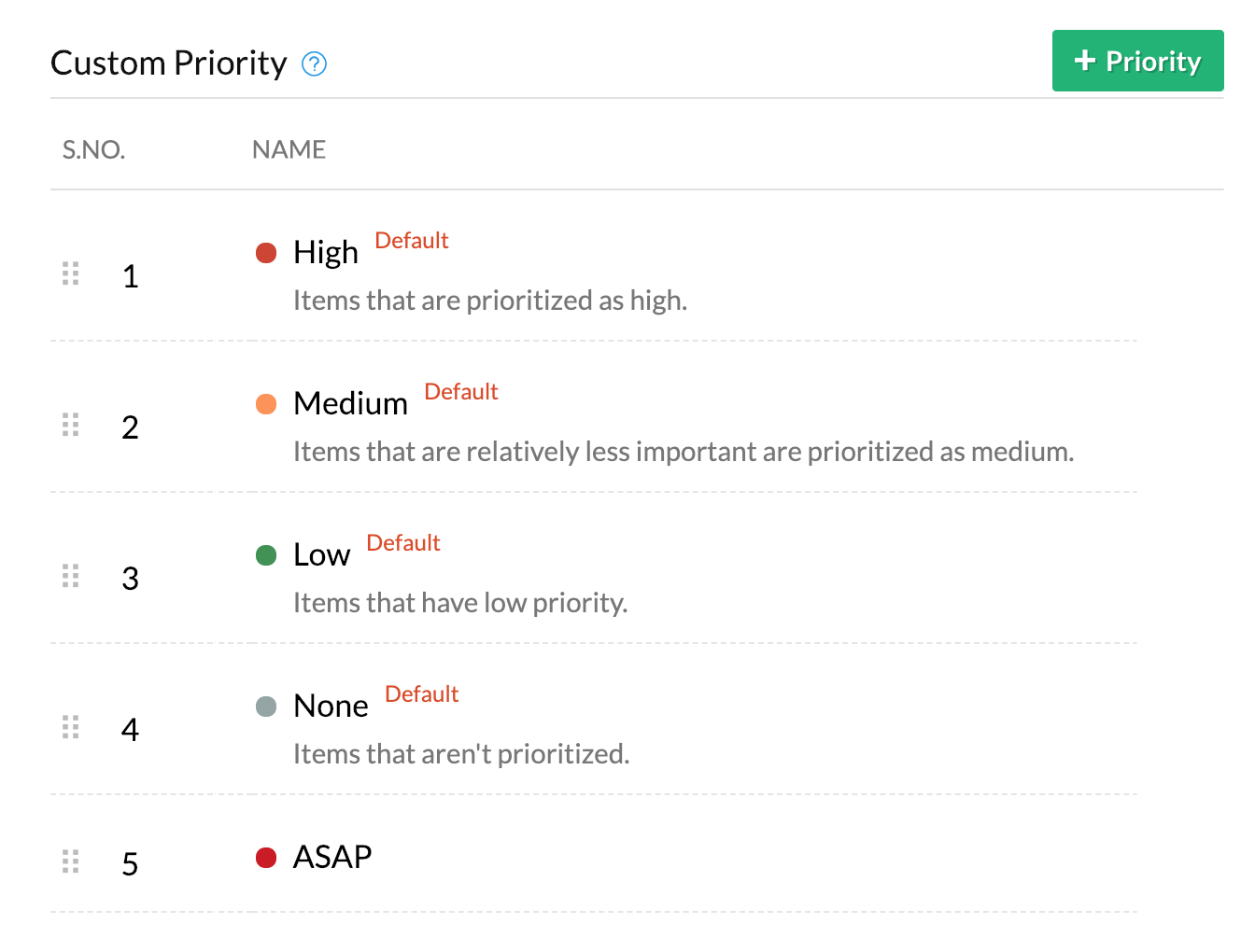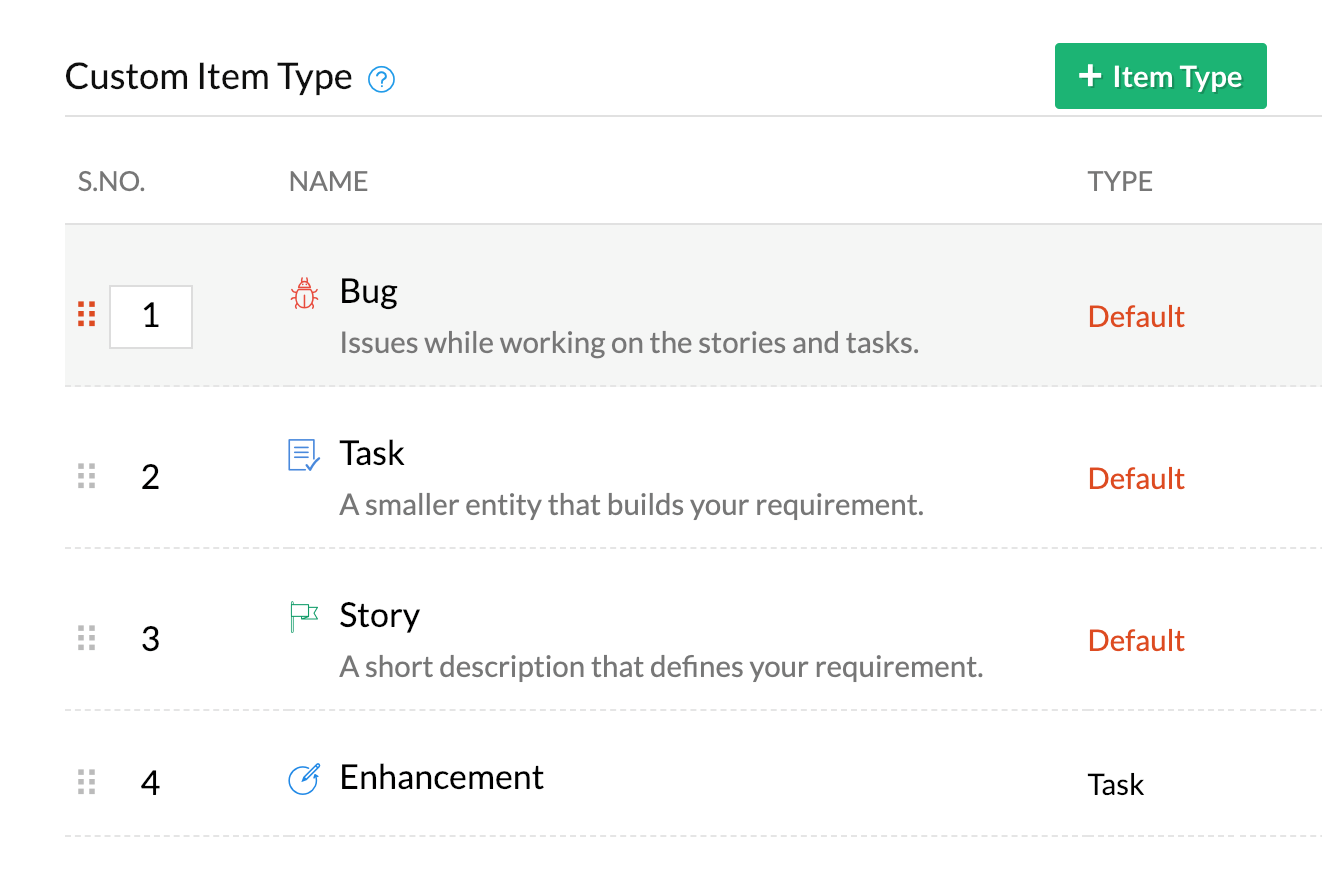 Custom Item Type
Create new item types to categorize your work items based on the project you're working on. Use 'Enhancements', 'Bug fixes' or 'Minor tweaks' wherever they are applicable. 
Custom Status and WIP limits
Segment your workflow further than 'To do', 'In Progress' and 'Done'. Set WIP (Work In Progress) limits to prevent overloading your team and to use their capacity at optimal levels.