Convenient role customization
Personalized email notifications
Prioritized team requirements
Categorized swim-lanes per team preference
Make features your own with Zoho Sprints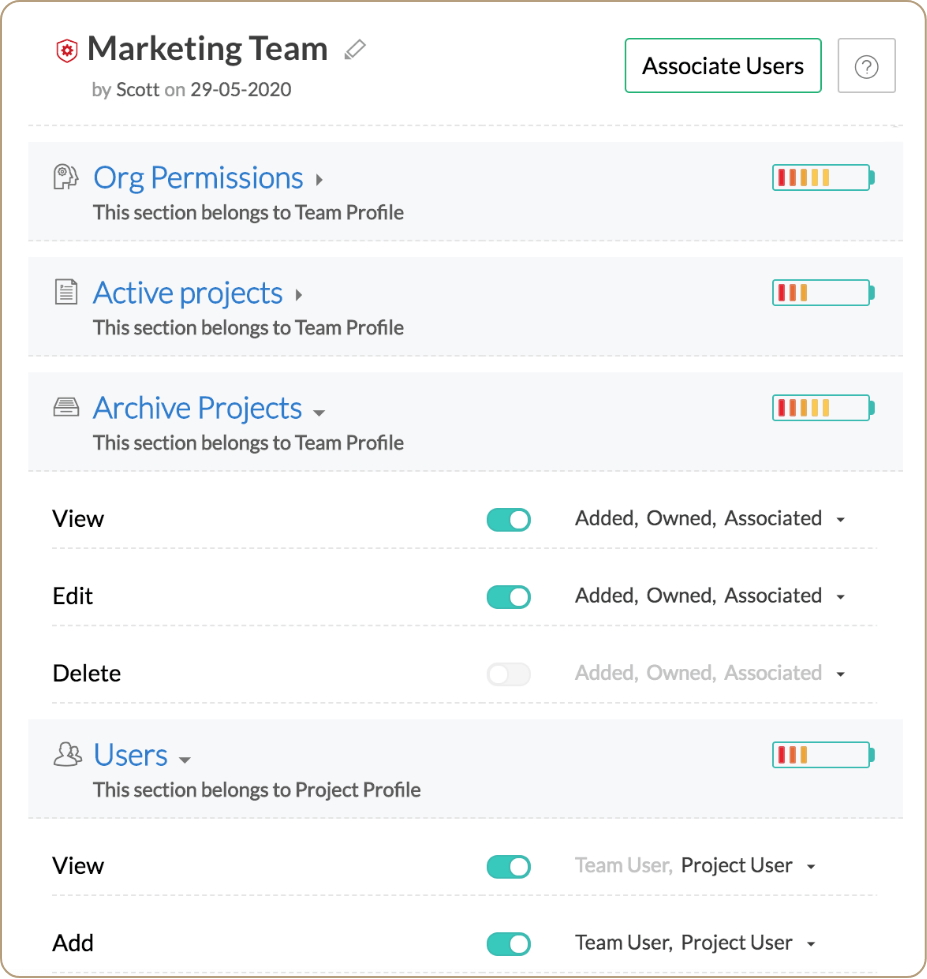 Roles and profiles
Create custom roles for the various designations in your team and add profiles to regulate access privileges for each member across projects. This allows you to extensively customize what a person can and cannot access within each project.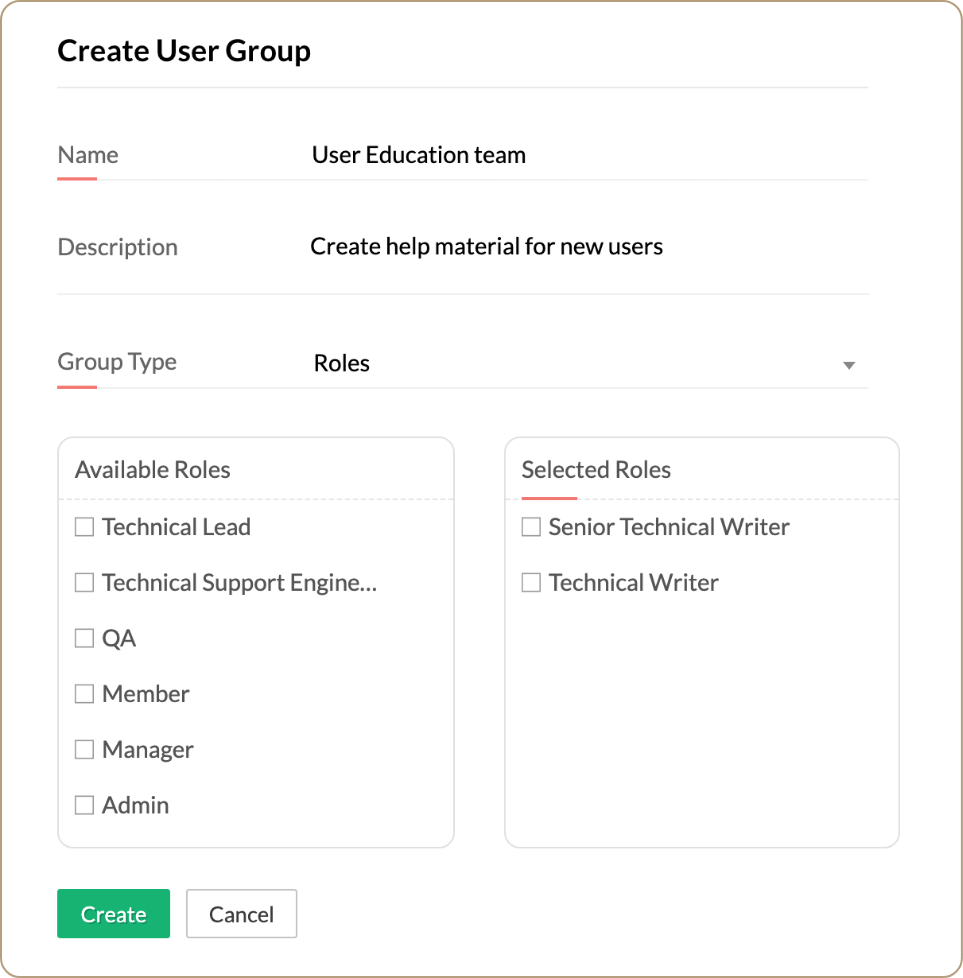 User groups
Organize team members collectively and individually based on their roles or profiles. Give each of your user groups a name and tag them in status updates and comments.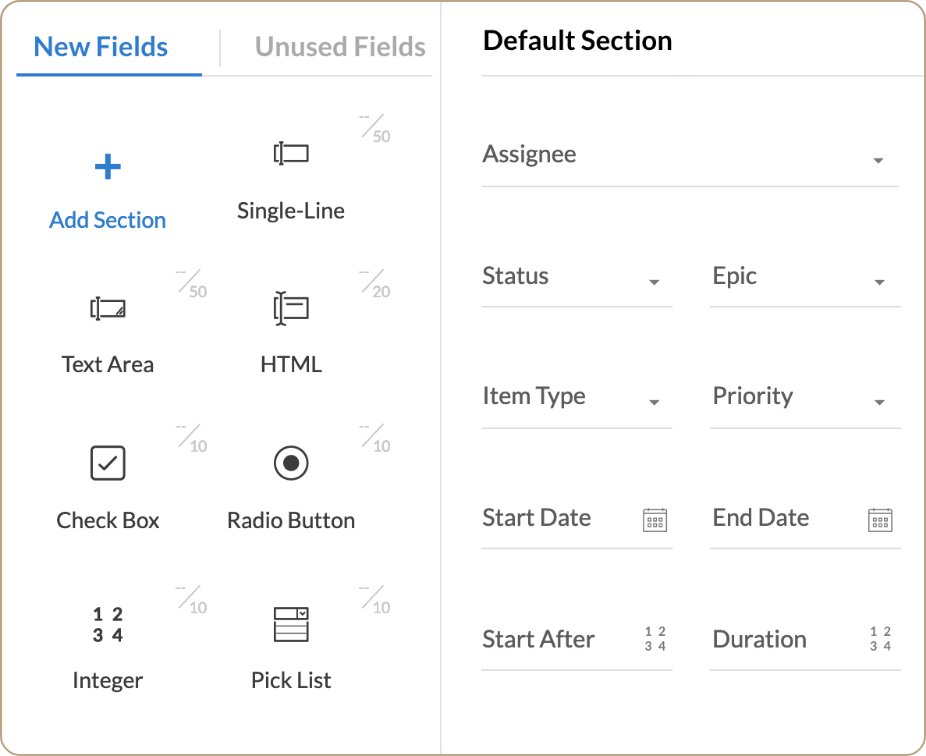 Fields and layouts
Ensure your project meets its full potential. Include custom fields and layouts to add context; customize work items, epics, releases, and meetings so your projects are as detailed as possible.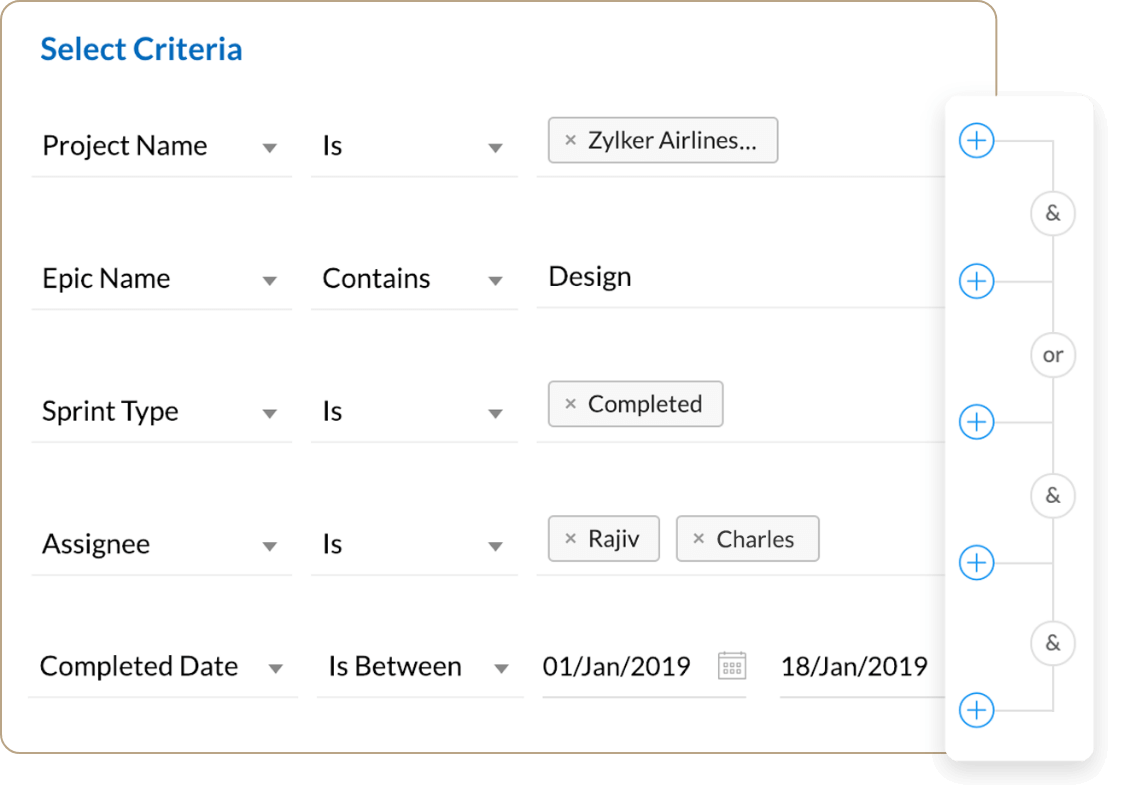 Views
No more running the same filters again and again. With public and private filter options, you can quickly access to the most relevant tasks by creating custom views for your work.
Team calendar
Balancing work with life has never been easier. Customize your calendar to keep your team informed about upcoming work holidays. Plus, add work days and specific hours so your team is always aware of the schedule.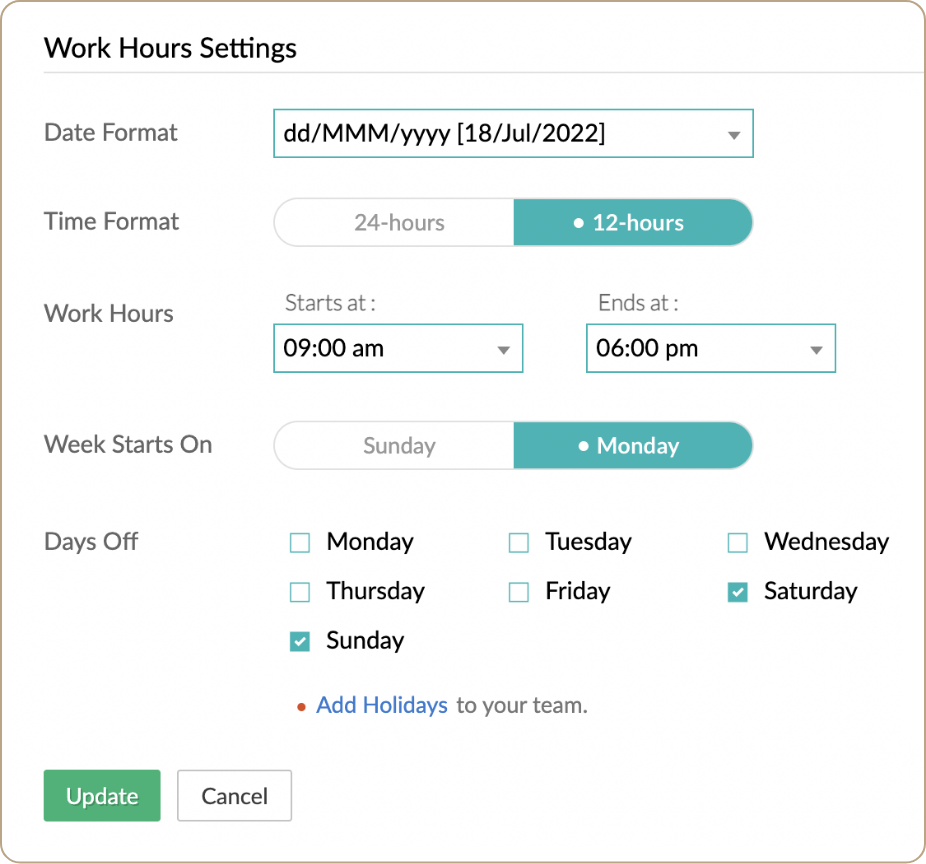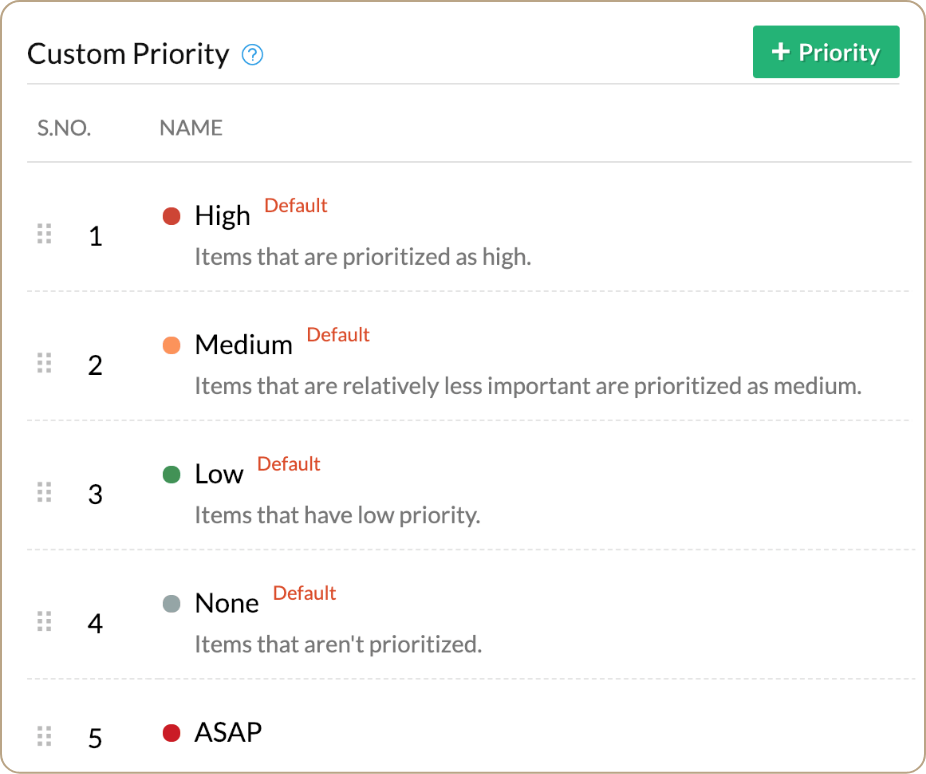 Priority levels
Sometimes, marking messages as high priority is just not enough. Create custom priorities that your team will understand best, and ensure work gets done on time.
Item types
Item types
Create new item types to categorize your work items based on the current project. Use custom labels like Enhancement and Bug wherever they are applicable.
Link types
Link types
Customize link and backlink types to make it easier for your team to link work items according to project requirements.
Email templates and notifications
Email templates and notifications
Customize email templates for when your team completes a task or a particular action takes place. Declutter your inbox by customizing email notifications that are relevant to your work.
Status and WIP limits
Status and WIP limits
Break up your workflow beyond the usual than To Do, In Progress, and Done. Set work in progress (WIP) limits to prevent overloading your team and ensure optimal productivity.