Sort/Group by
Classify your work items according to different parameters to get quick views on how your backlog is distributed.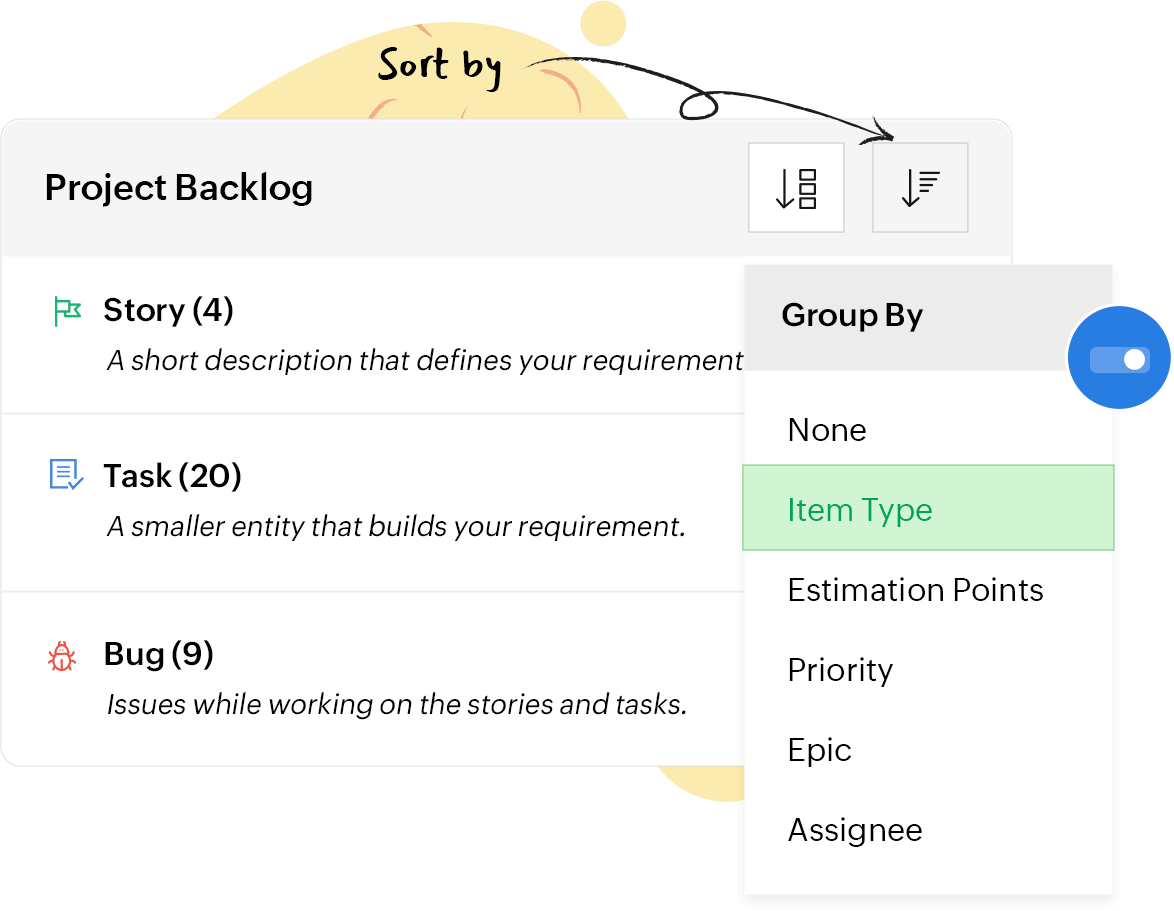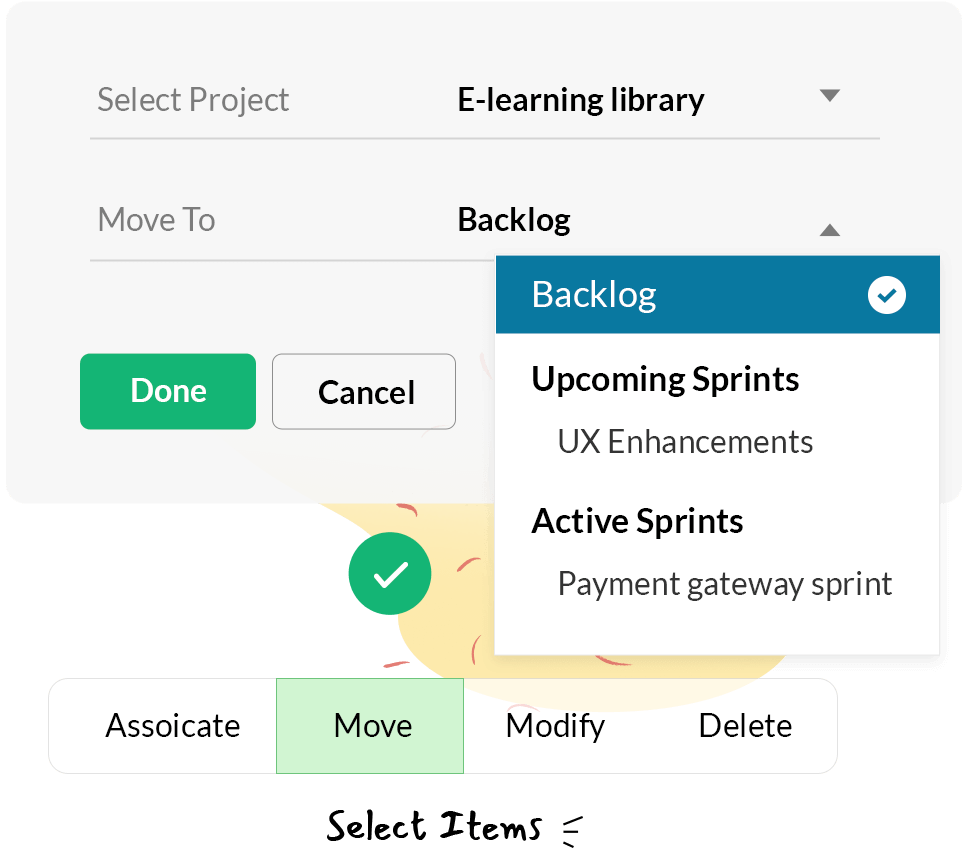 Move to
another project/sprint
Correct planning mishaps by moving any work item across sprints or projects using a simple drop-down list.
Import/Export
Import or export your work items from your backlog to ensure you don't have to redo your planning.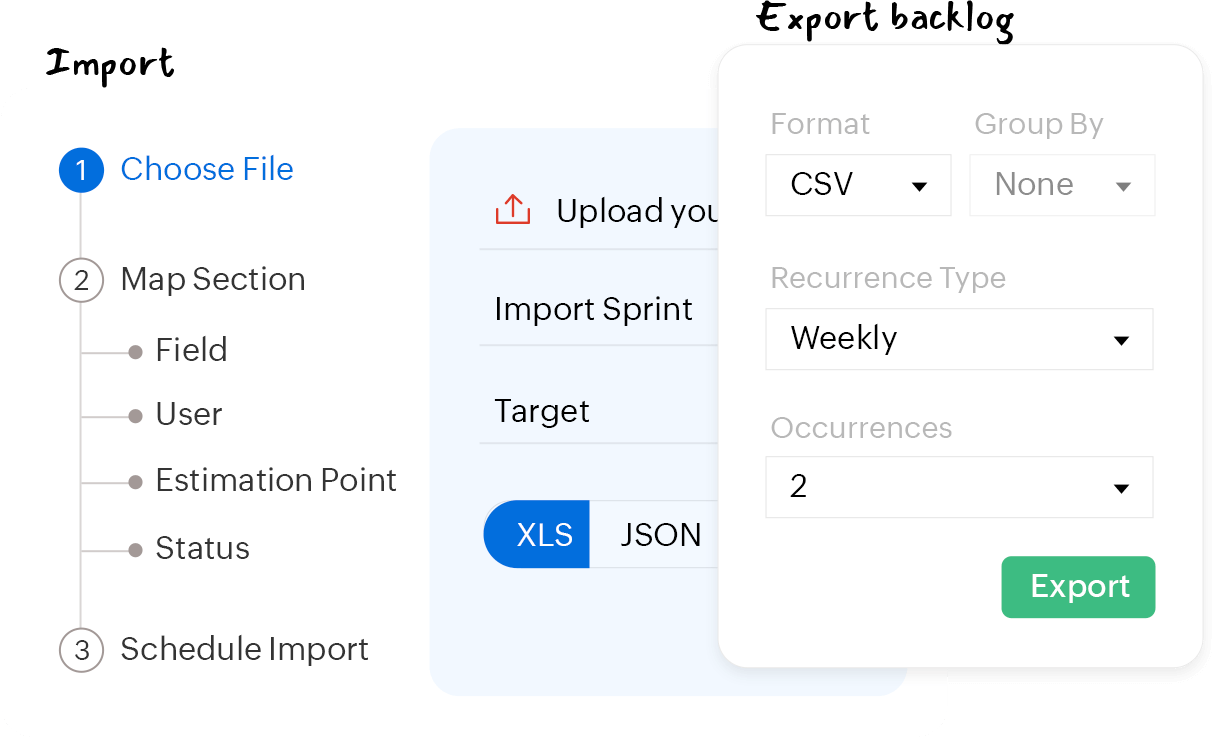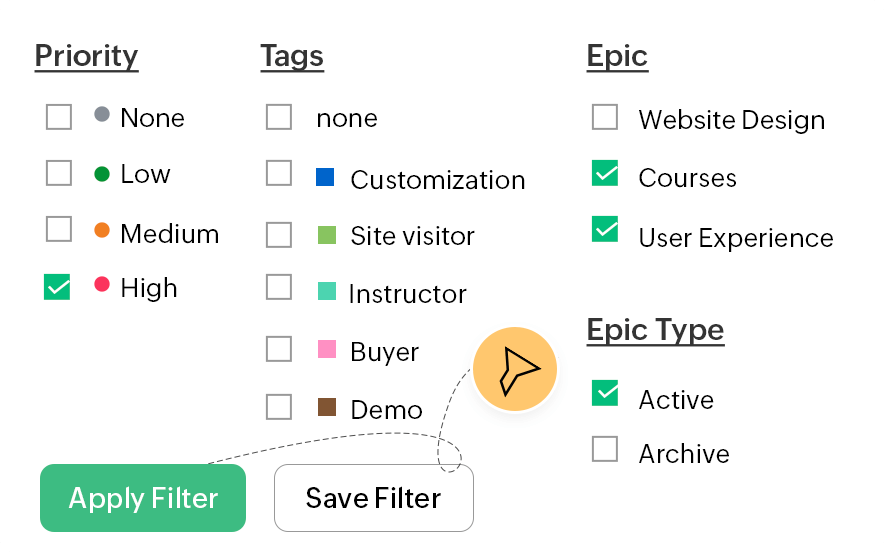 Filter
Use multiple filters to get quick subsections of the backlog or to narrow down your search for a particular work item.