Break down work into user stories, tasks, and sub-tasks.
Improve collaboration with project stakeholders
Prioritize backlog items and simplify sprint planning
Promote incremental and iterative development
A well-organized product backlog makes sprint planning easier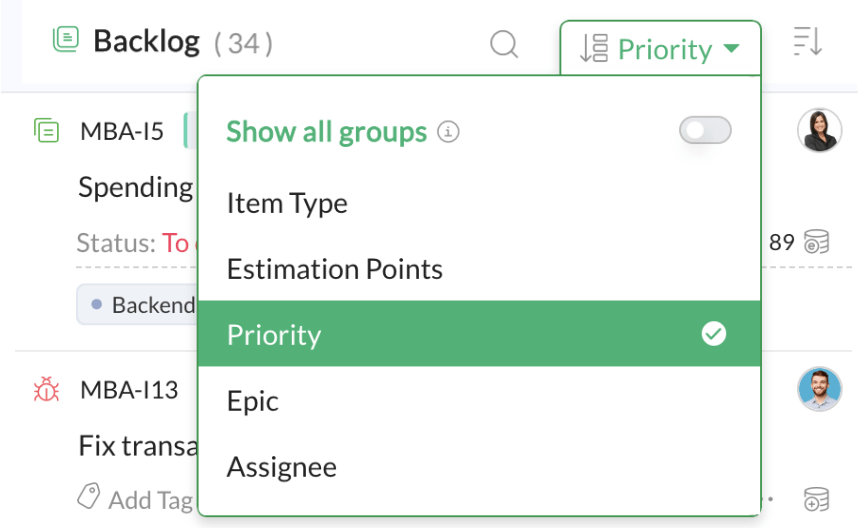 Product Backlog Prioritization
Most product backlogs end up becoming a dumping ground for every idea, user story, or bug fix related to your product. Maintain a prioritized list of backlog items by grouping the results based on parameters like item type, priority, or assignee.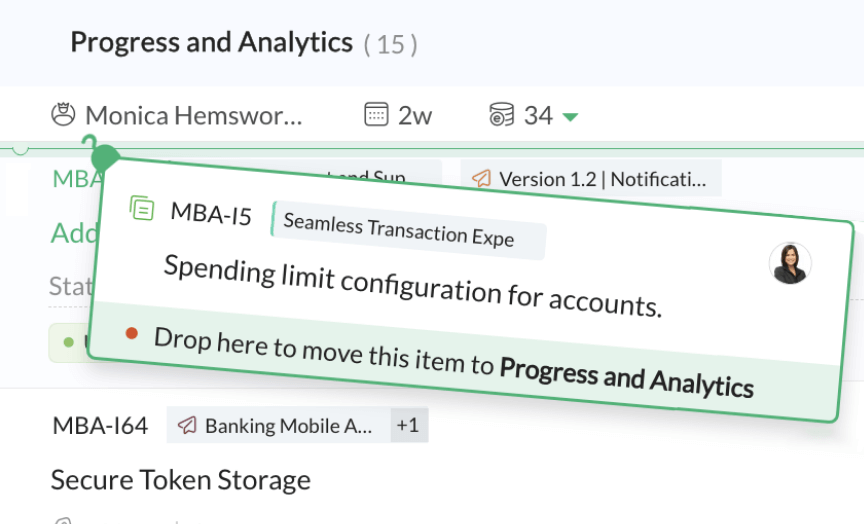 Sprint Planning
While planning a sprint, the Scrum team needs to decide the sprint goal and conduct the sprint planning meeting. The drag and drop planning interface helps teams move work items from their product backlog to their sprint backlog with ease.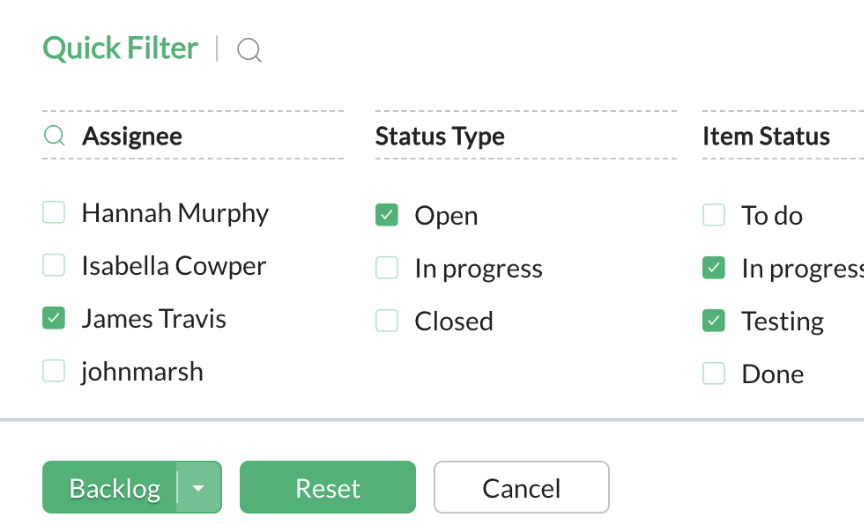 Custom Filters
Searching for a high-priority work item in your backlog may feel like finding a needle in the haystack. Narrow down your search using predefined filters. You can also save your filters and access predefined subsections of your backlog.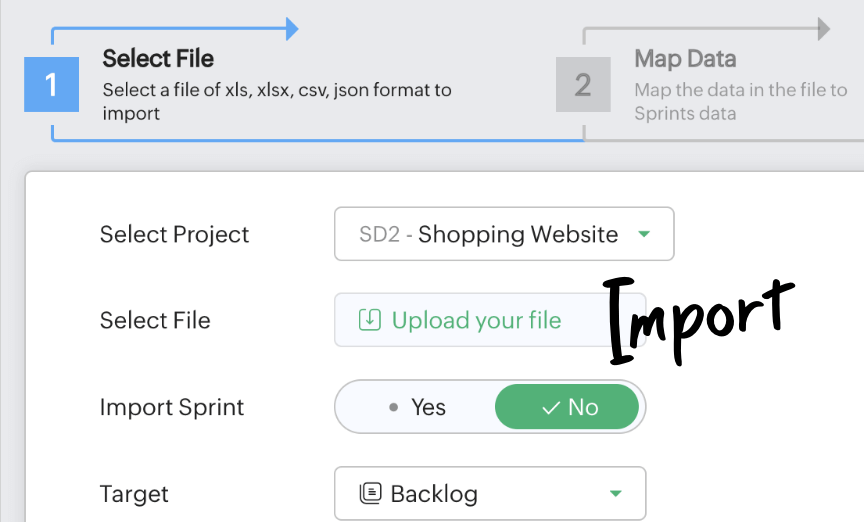 Data Interoperability
Teams can quickly import their backlog items from a different tool. Multiple file formats are supported, and you can easily map columns like item name, owner, and priority with fields in Zoho Sprints. Learn more about importing your data from Jira here.
---