Improve collaboration within distributed teams
Promote incremental and iterative development
Provide reminders and meeting updates
Record and review meeting takeaways
Ace your projects with high-quality planning tools
Link work items
It's easy to link and back-link related work items from the same project or from a different project. Use this function to link existing, completed, or upcoming work items.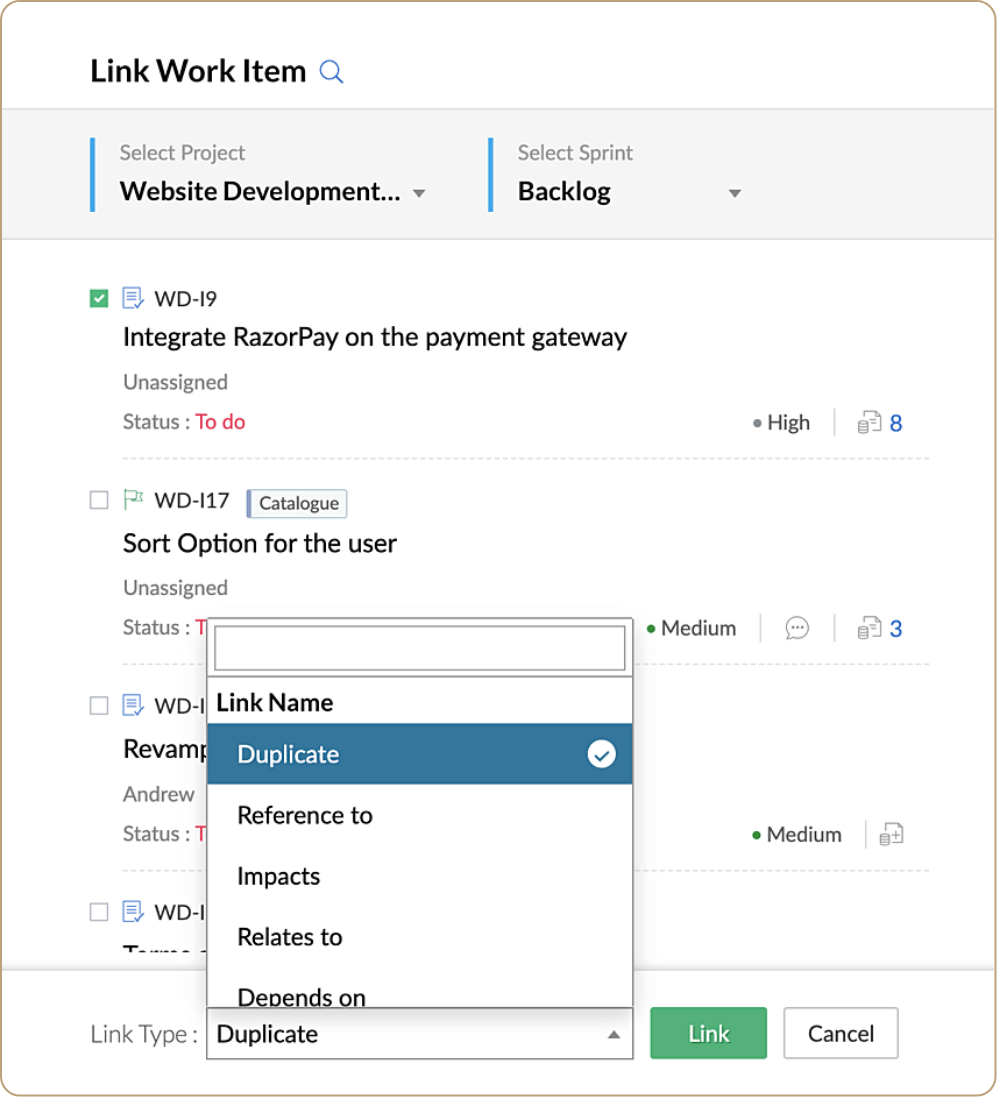 Status timeline
Clearly track work item progress with the status timeline. With this visual cue, you and your team can examine stagnant work items and discover ways to remove bottlenecks.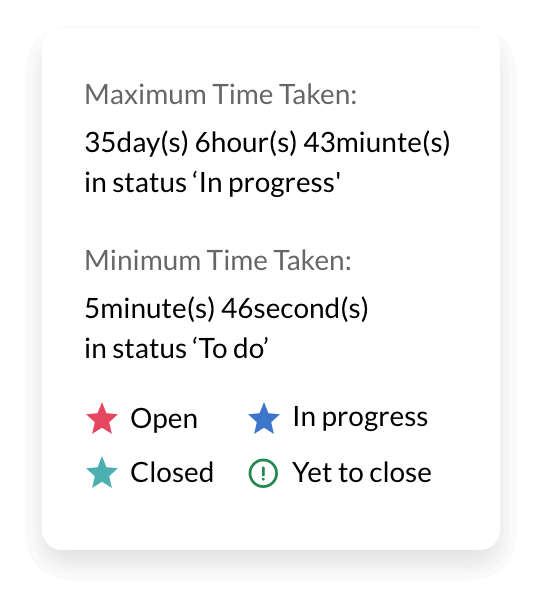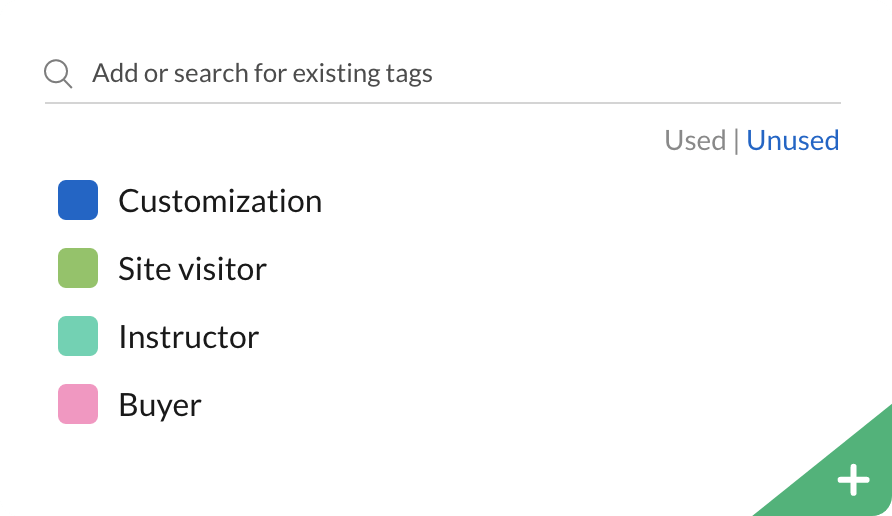 Tags
Provide context for your work item by tagging it to a common theme. You can associate multiple tags to a work item and filter them by name.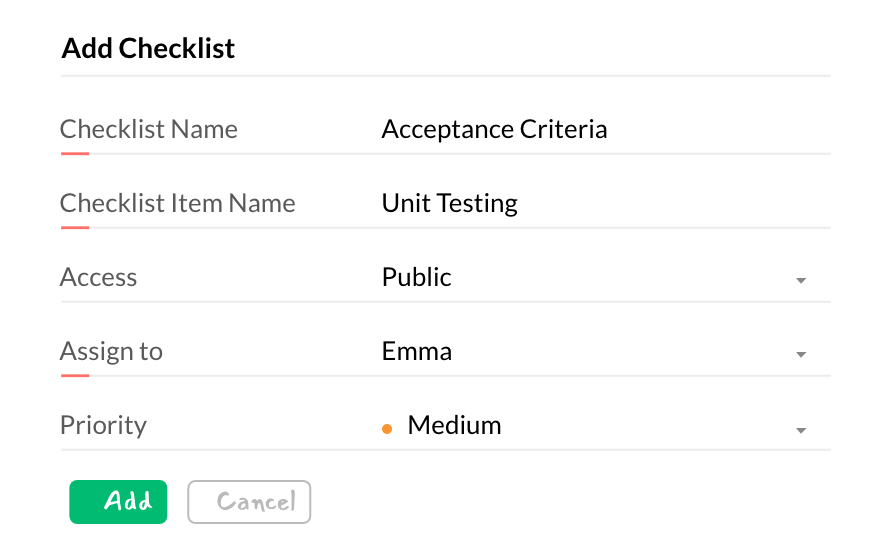 Checklist
Stay on track and prevent any details from falling through the cracks. Create checklists to prioritize tasks and define your acceptance criteria, and make them public or private depending on your usage.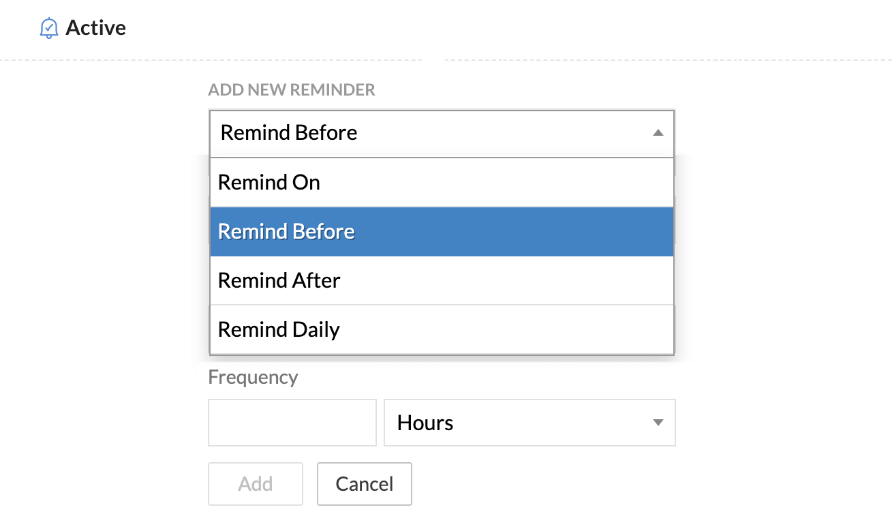 Task reminders
Stay aware of all your work items with Zoho Sprints. Set task reminders per your requirements and get notified throughout a work item's lifecycle.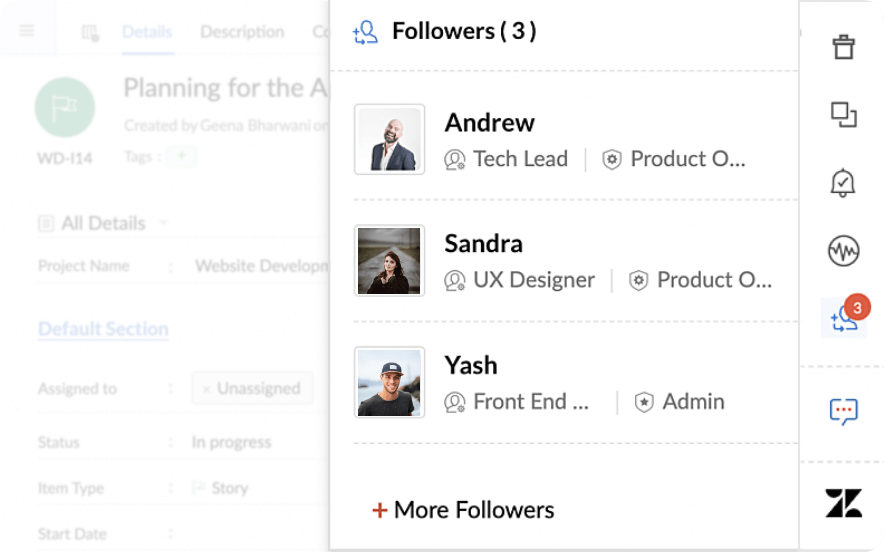 Followers
Keep your teammates in the loop with the Followers feature. Users who follow a work item receive updates about its progress.
Subitems
Break complex work items into smaller parts. Link new or existing subitems to an ongoing work item to complete tasks more efficiently.