Meeting Reminders
You don't have to worry about logistics. Meeting reminders are sent to each participant's email and feed.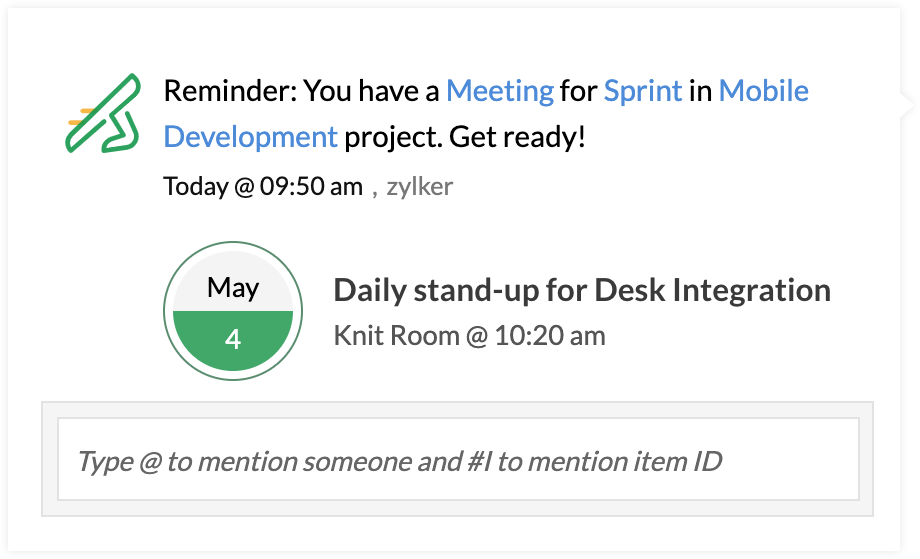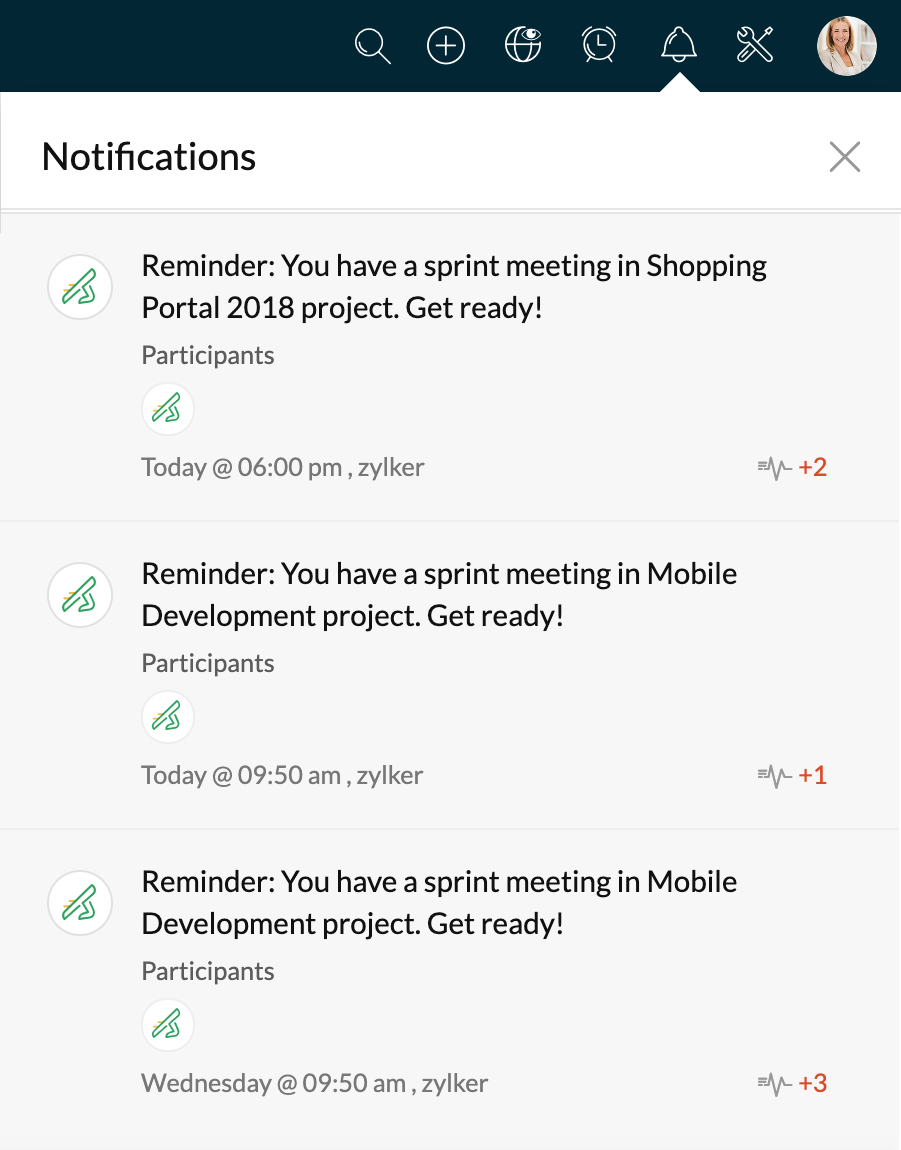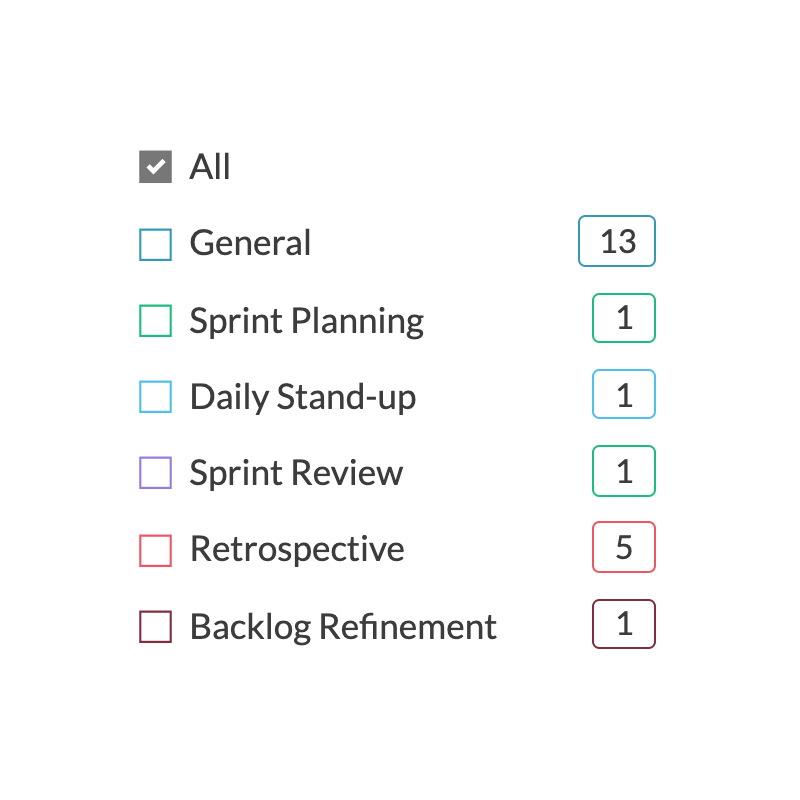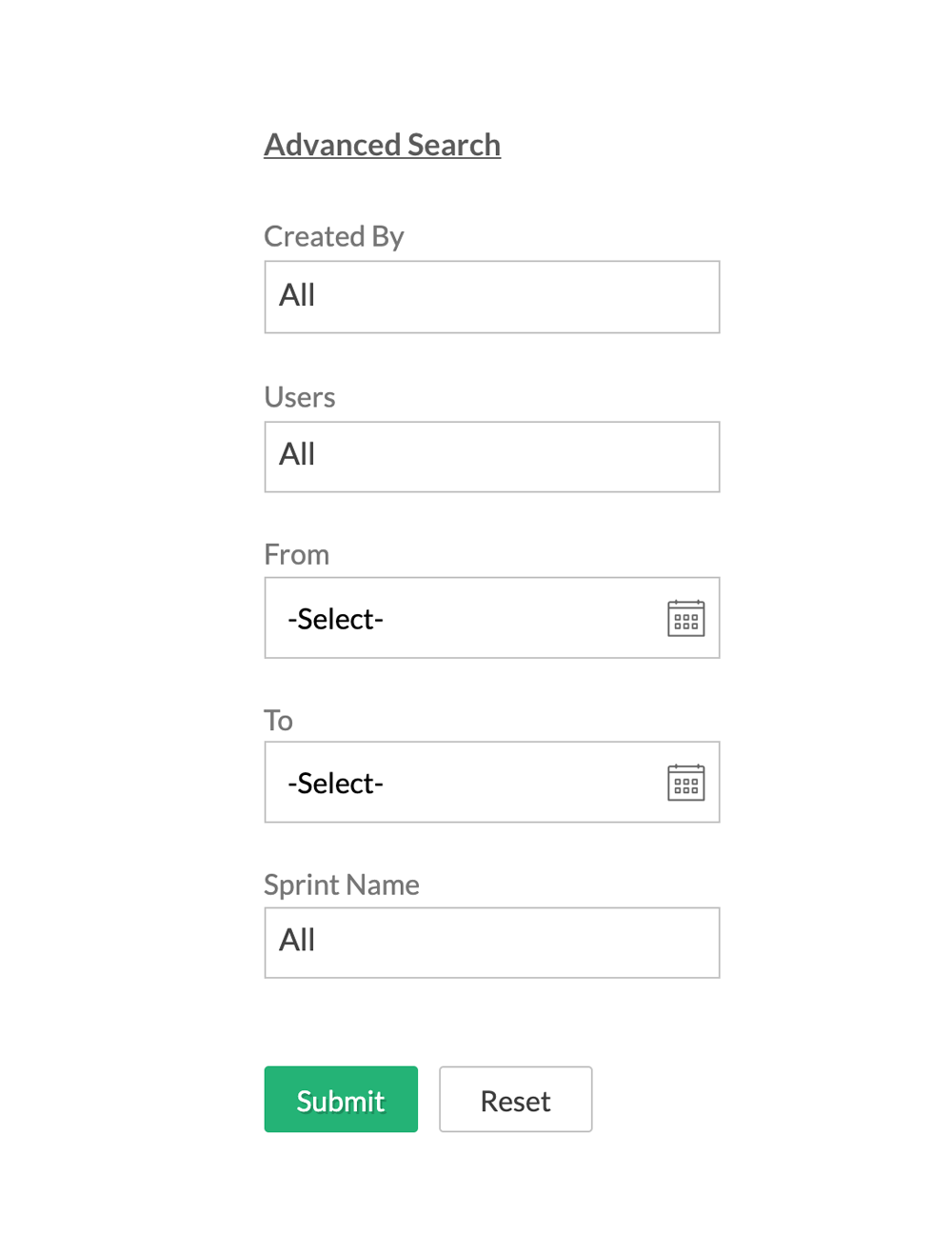 Precise Search
Search through completed and upcoming meetings based on date, sprint, or participants.
Sprint Planning
Sprint Planning and General meetings can be set before a sprint begins to determine what gets done in the next sprint.
Daily Stand-up
Daily Stand-ups during the course of the sprint allow team members to commit to features, discuss risks, and stay on the same page. Zoho Sprints can set automatically recurring Daily Stand-up reminders once the sprint has started.
Sprint Reviews and Retrospectives
Sprint Reviews and Retrospectives ensure that feedback from each stakeholder will make the next sprint even more effective.