Improve collaboration within distributed teams
Promote incremental and iterative development
Provide reminders and meeting updates
Record and review meeting takeaways
Elevate team communication with the Meetings module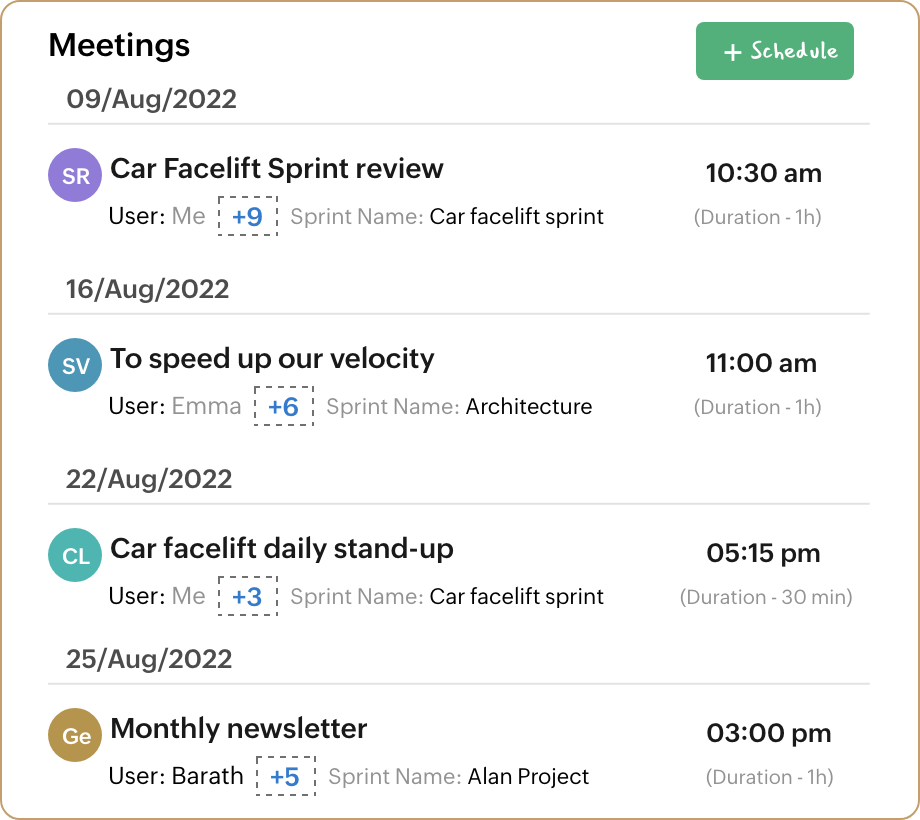 Organize your meetings
There's nothing worse than a meeting without a clear goal. In Zoho Sprints, teams can easily structure their conversations by providing context for each sprint and setting objectives for each meeting.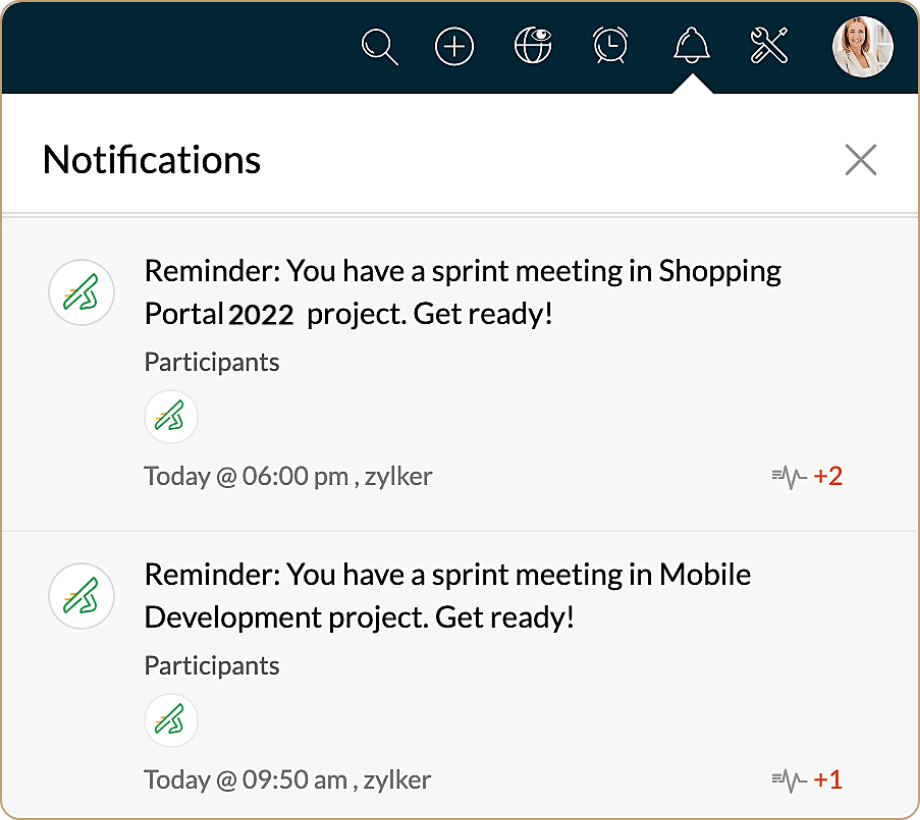 Meeting notifications
Finding the meeting link or location should not be yet another task. Zoho Sprints automatically triggers reminder emails, notifications, and project updates so all meeting participants stay informed.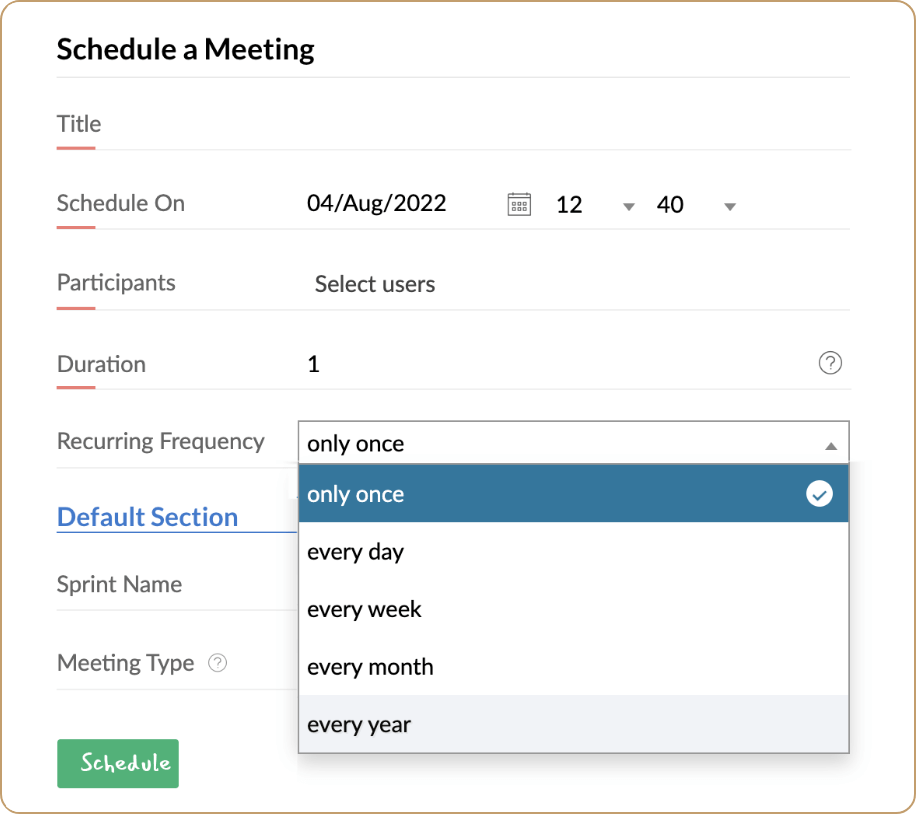 Recurring meetings
Successful agile teams build a culture of releasing a potentially shippable product in frequent iterations. Zoho Sprints facilitates recurring meetings so teams can focus on shipping great software.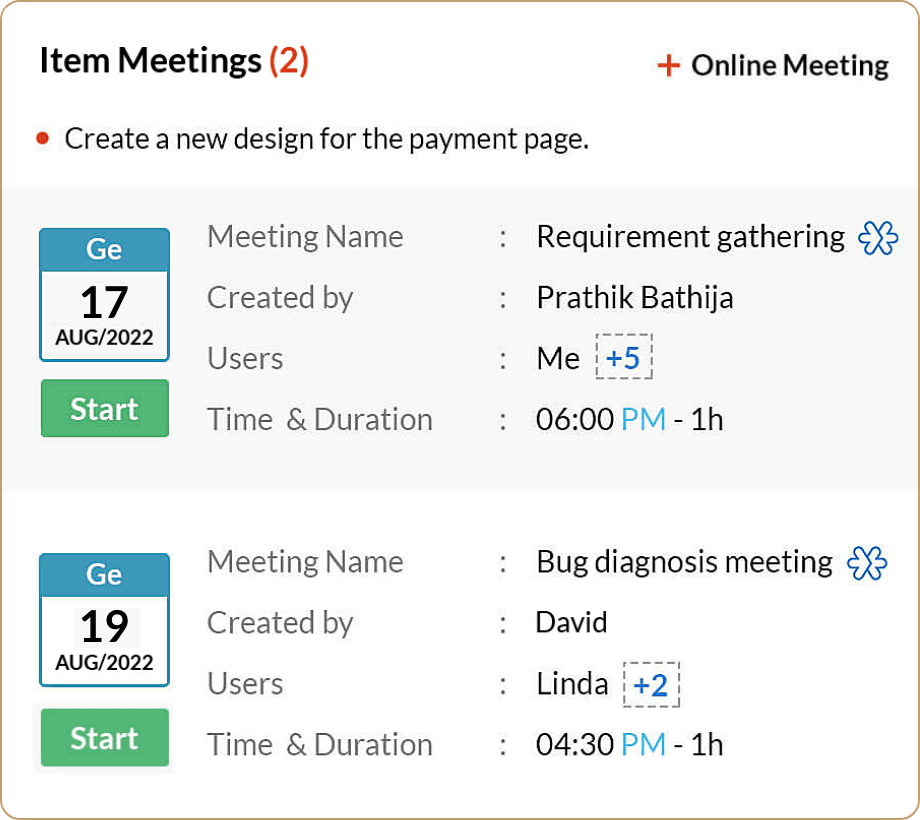 Zoho Meeting integration
Integrate Zoho Sprints with Zoho Meeting and collaborate effectively with remote agile teams by hosting secure online meetings.
Learn more