Face-to-face online meetings
The most effective method of communicating ideas is through face-to-face interactions. With the Sprints-Meeting integration, you can host secure online meetings with real-time audio, video, and screen sharing.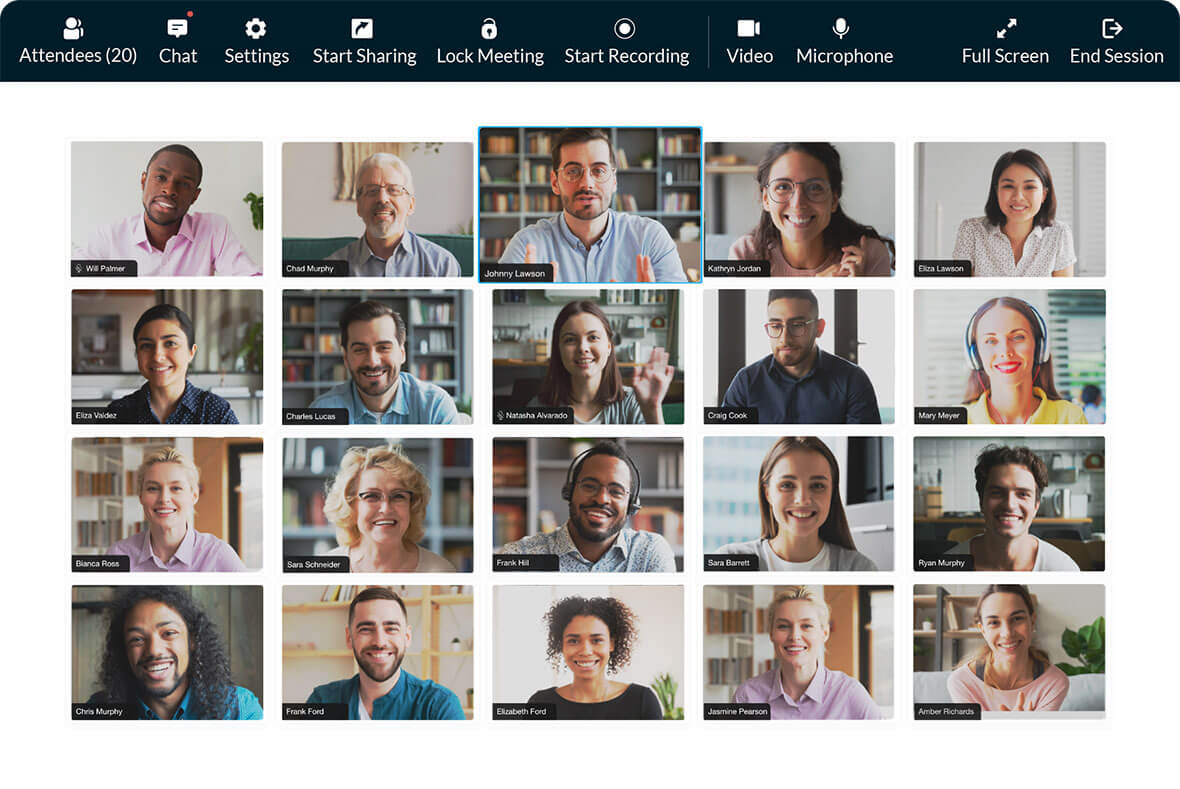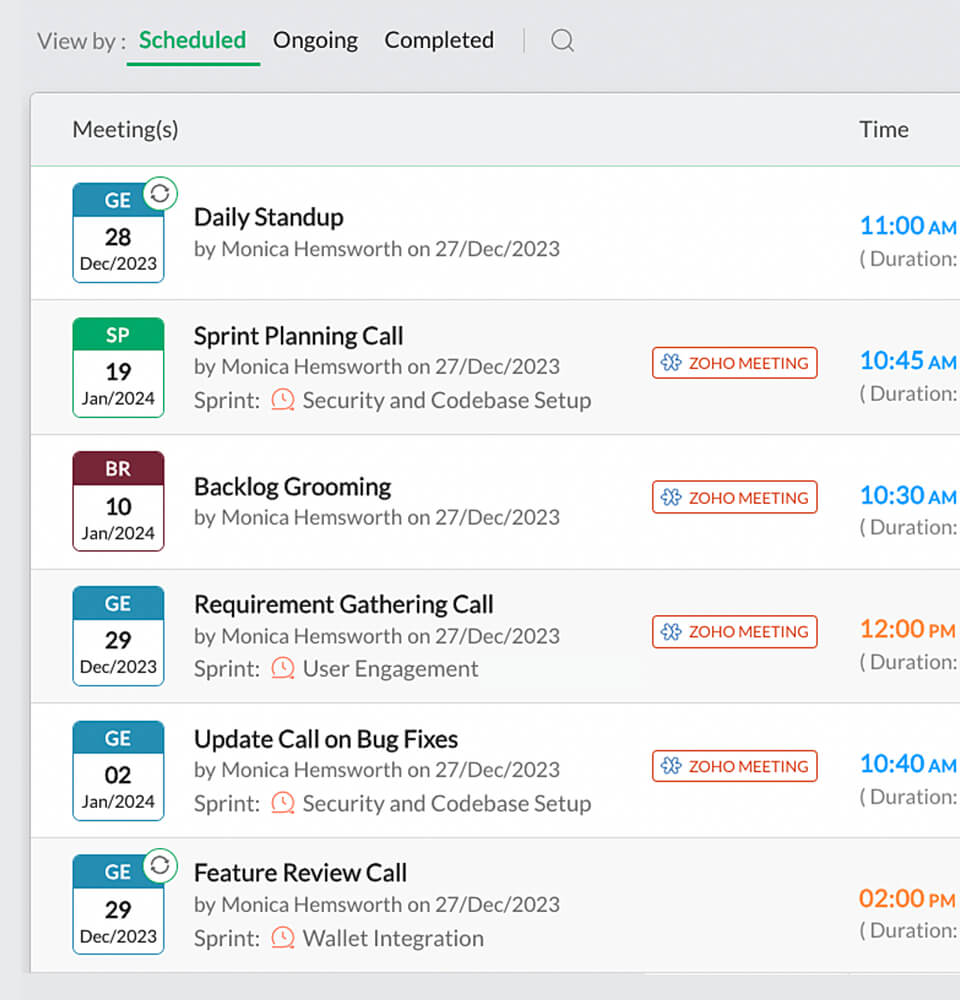 Organize your Scrum meetings
You can schedule online meetings and configure reminders without switching tabs. The meeting link is emailed to all participants. You can also invite external members. Invited participants can easily start and join meetings from their browser.
Meeting recordings and takeaways
With Zoho Meeting, you can record your session's audio and screen. The recordings can be accessed from the meeting details page, where you can post comments and discuss key takeaways with your team.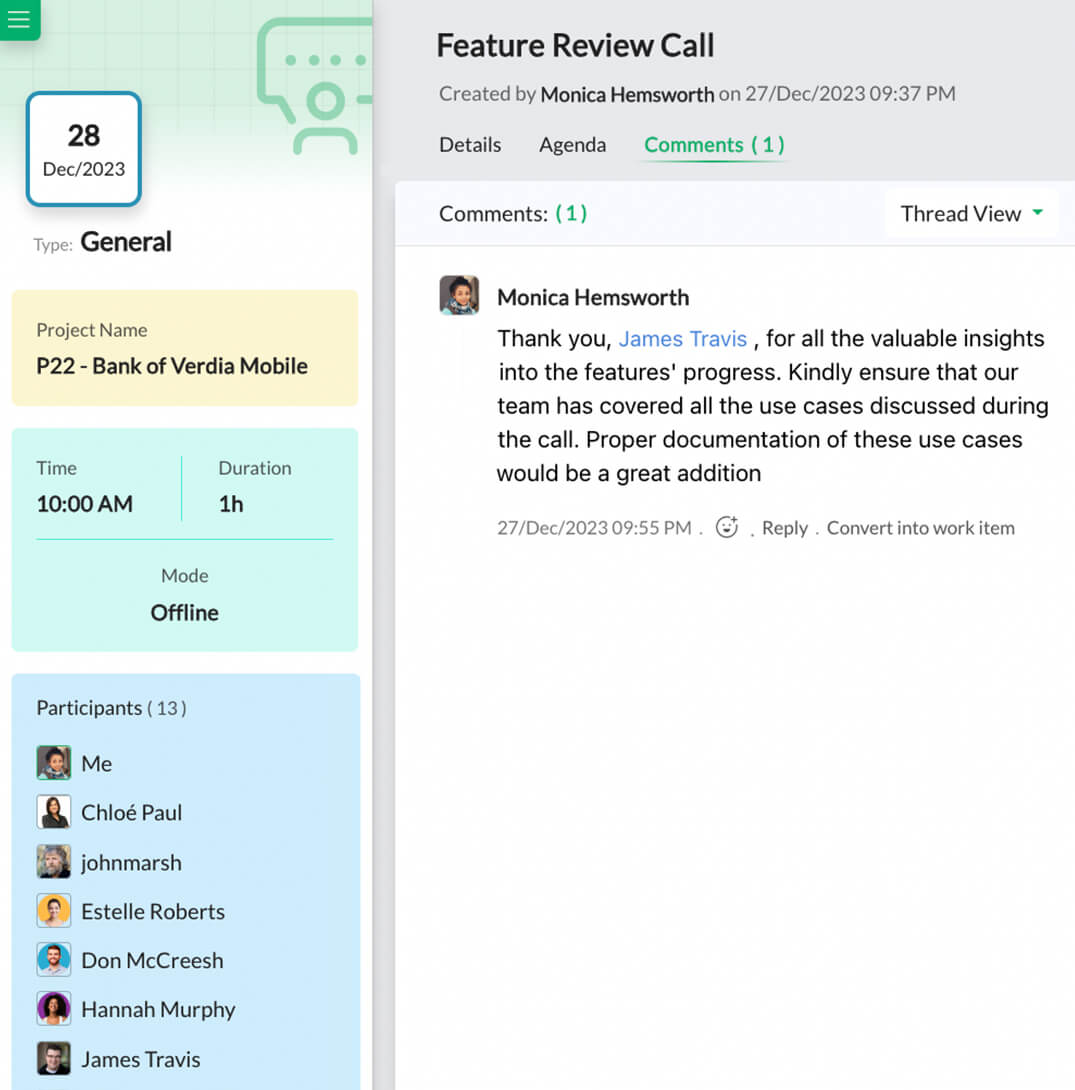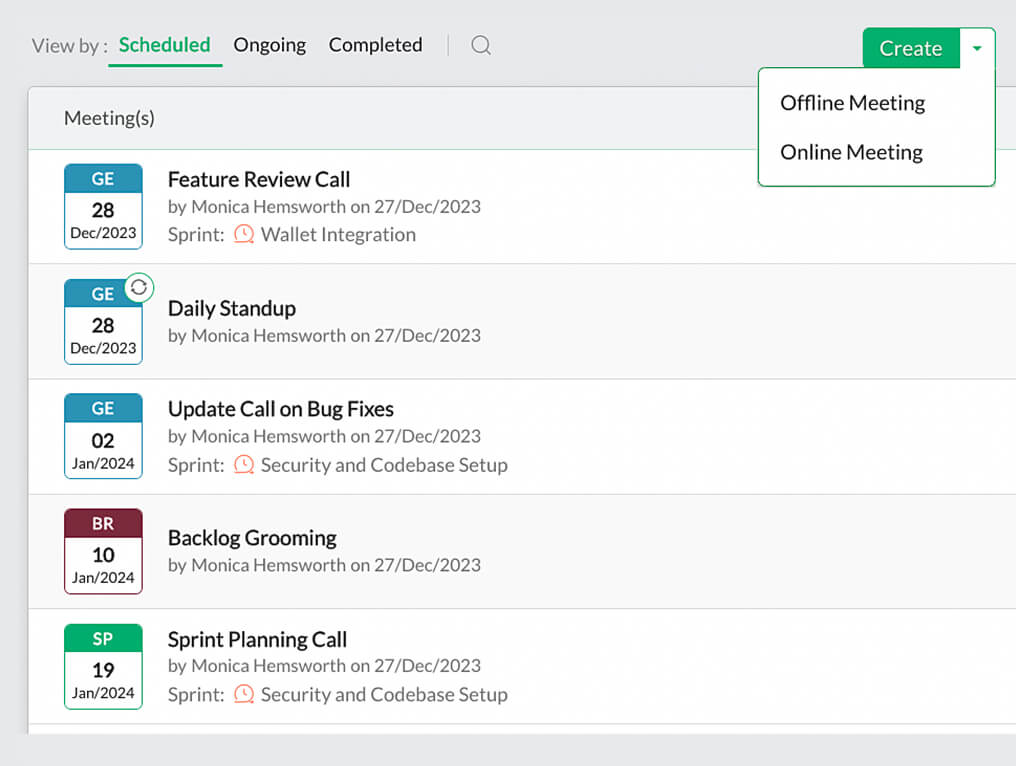 Contextual meetings
Contextual and meaningful face-to-face meetings are the key to agility. You can schedule your online meetings from the release board, scrum board, and from the work item details page.