Add or associate work items
You can add or associate an existing work item either from the epics module, or from the backlog.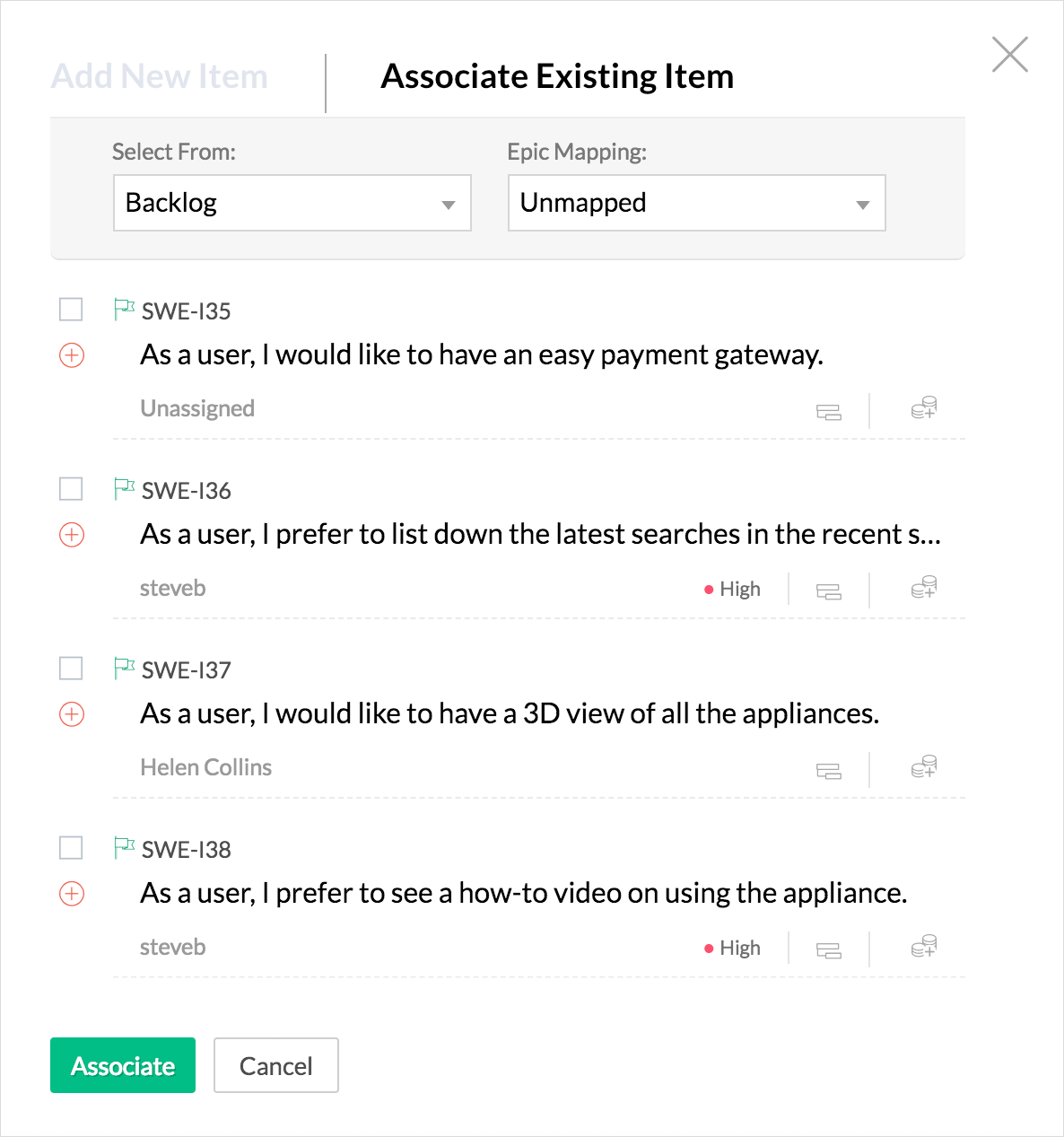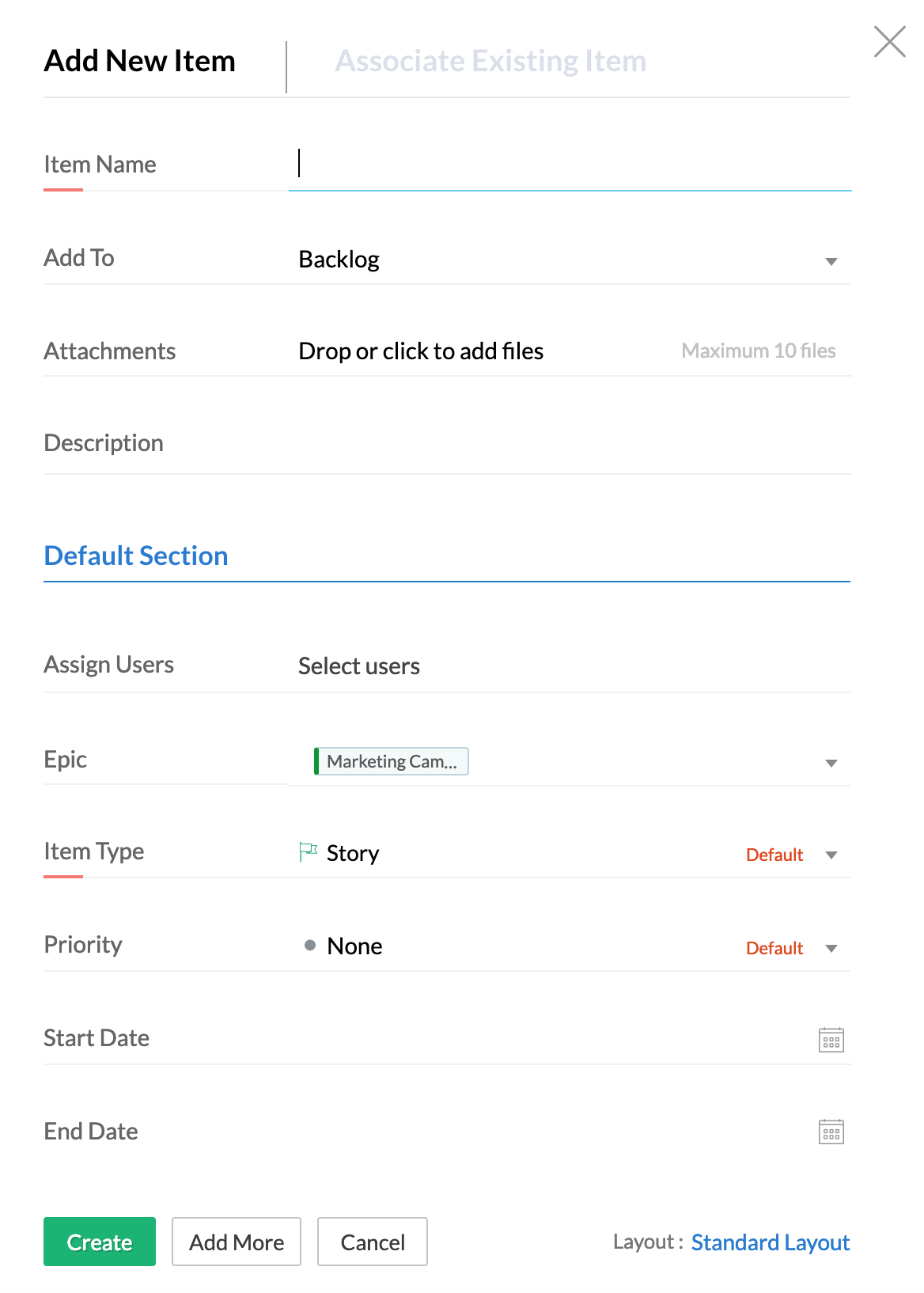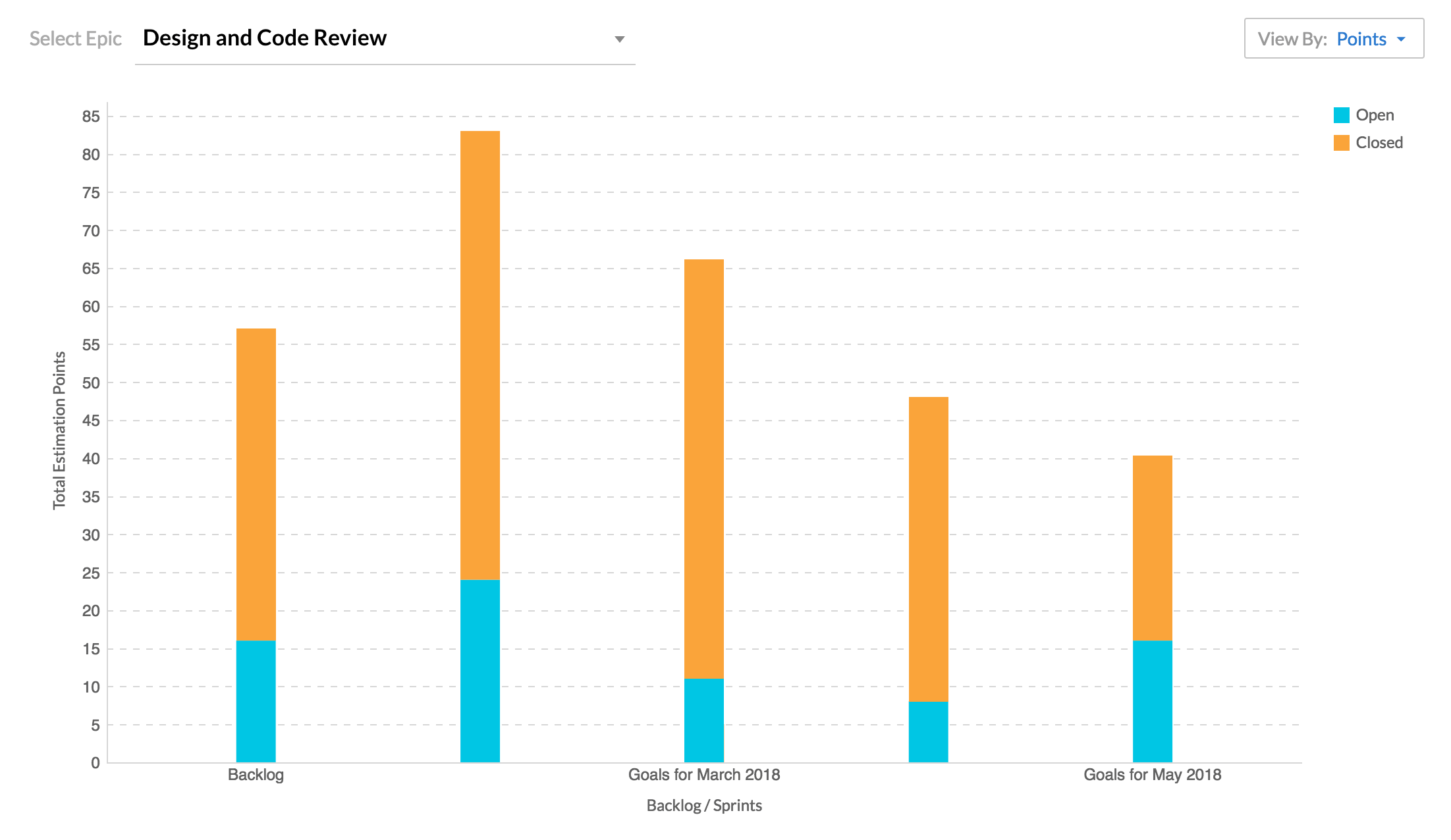 Monitor your progress
Track the completion status of all the sprints under each of your Epics and click through to get a detailed view. 
Filter and Export
Filter your work items under an epic based on sprint parameters to get relevant views. You can also export your epic as an XLS or a CSV file with a set, recurring frequency.