Break down larger objectives into Epics
Make Epic progress more visible and transparent
Align the team towards a common objective
Improve shared understanding and team collaboration
Break down larger objectives and structure your work using Epics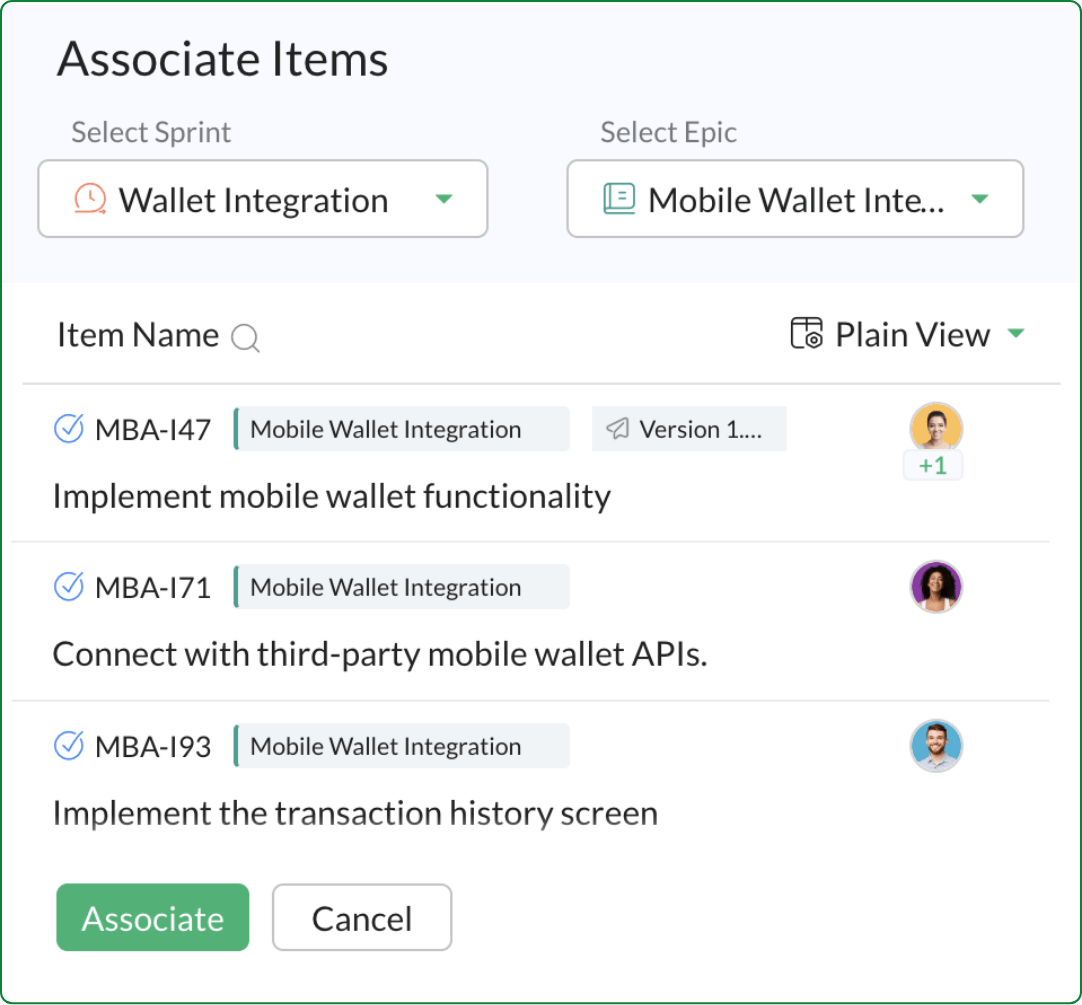 Managing Epics
While creating an Epic, there is no one size fits all. You can assign an Epic owner and include other granular details using custom layouts and fields. When you create an Epic, you can easily map the related user stories and tasks to it.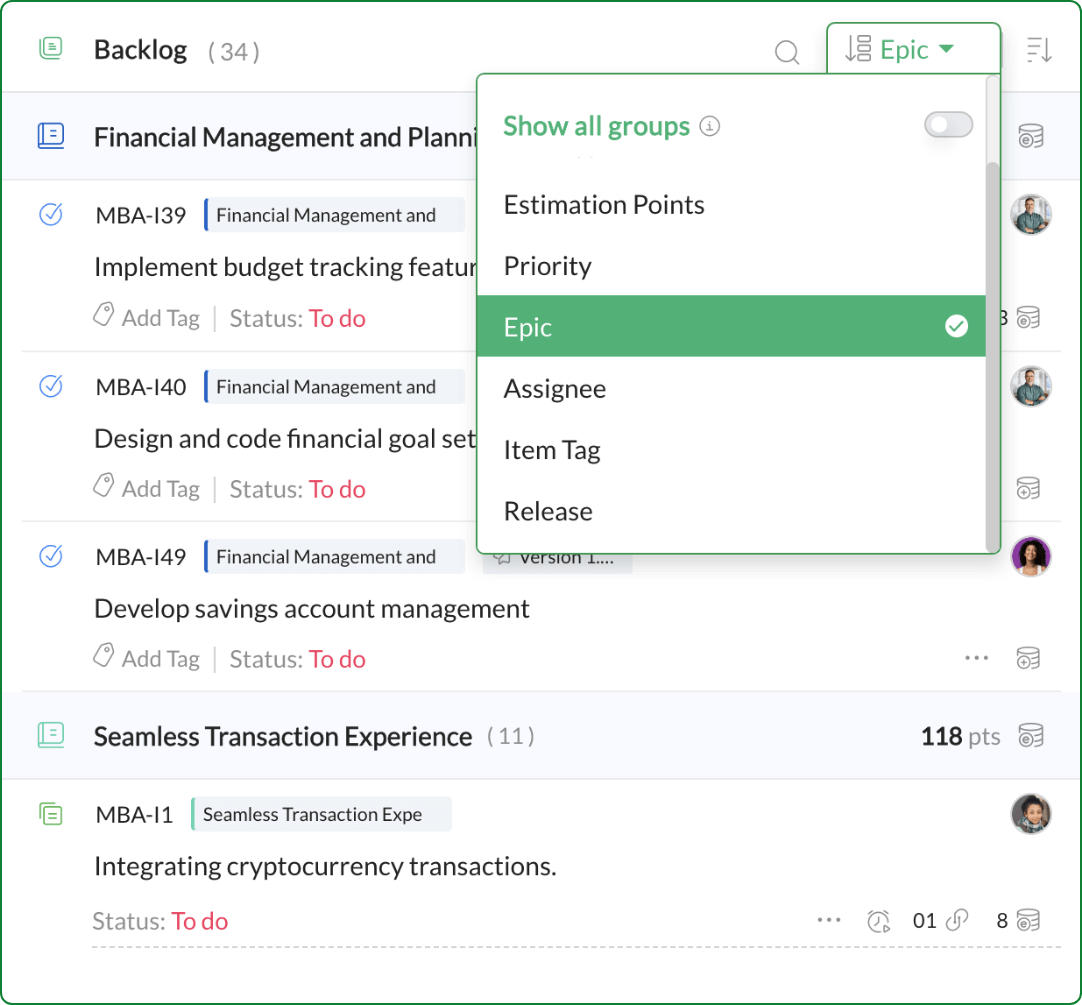 Agile Epic Labels
After mapping work items with epics, teams can organize their backlog with the help of predefined filters and groups for epics. Teams can also identify mapped work items using Epic labels.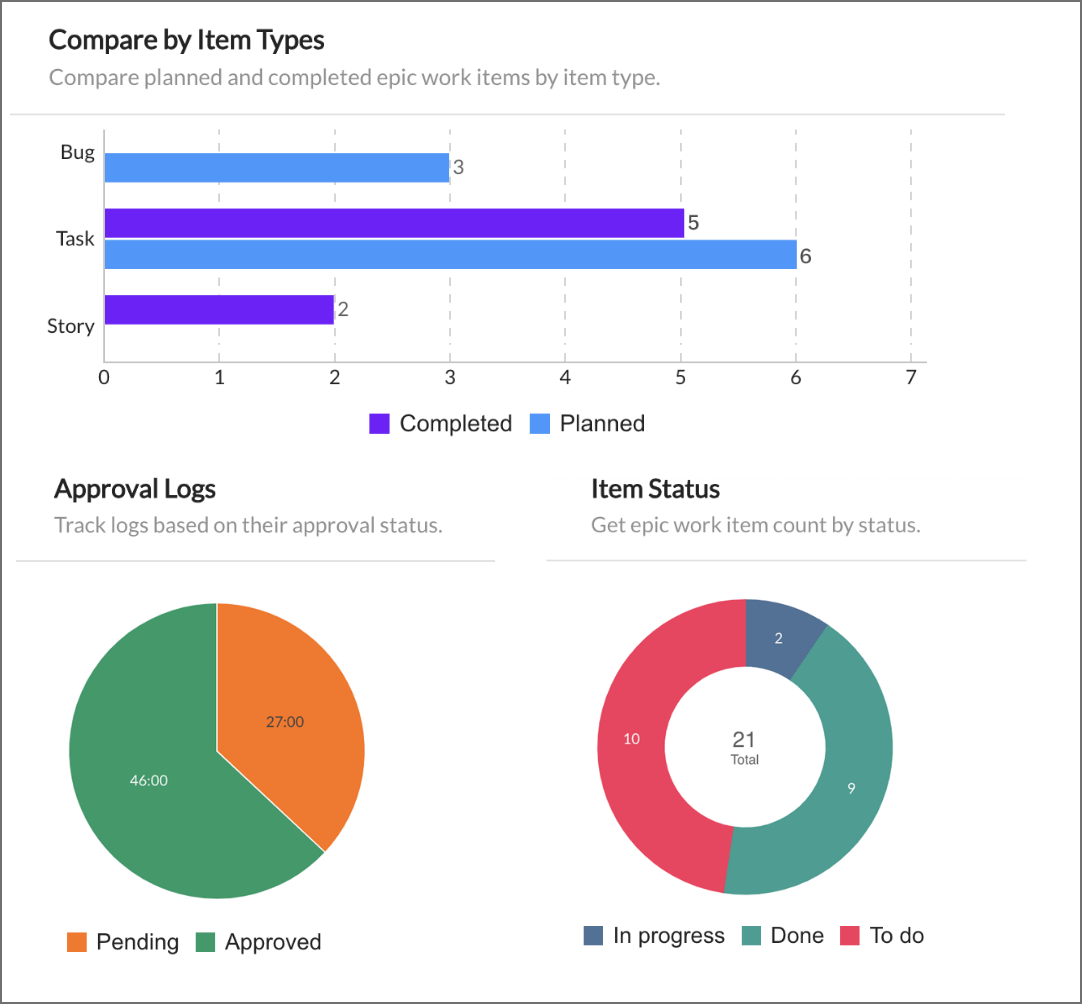 Measuring Agile Epics
The Epics progress report provides visibility of the project's epics, percentage completion, and status. Drill down into any epic to see which work items are a part of it, and measure their estimation points using epic burndown and burnup charts.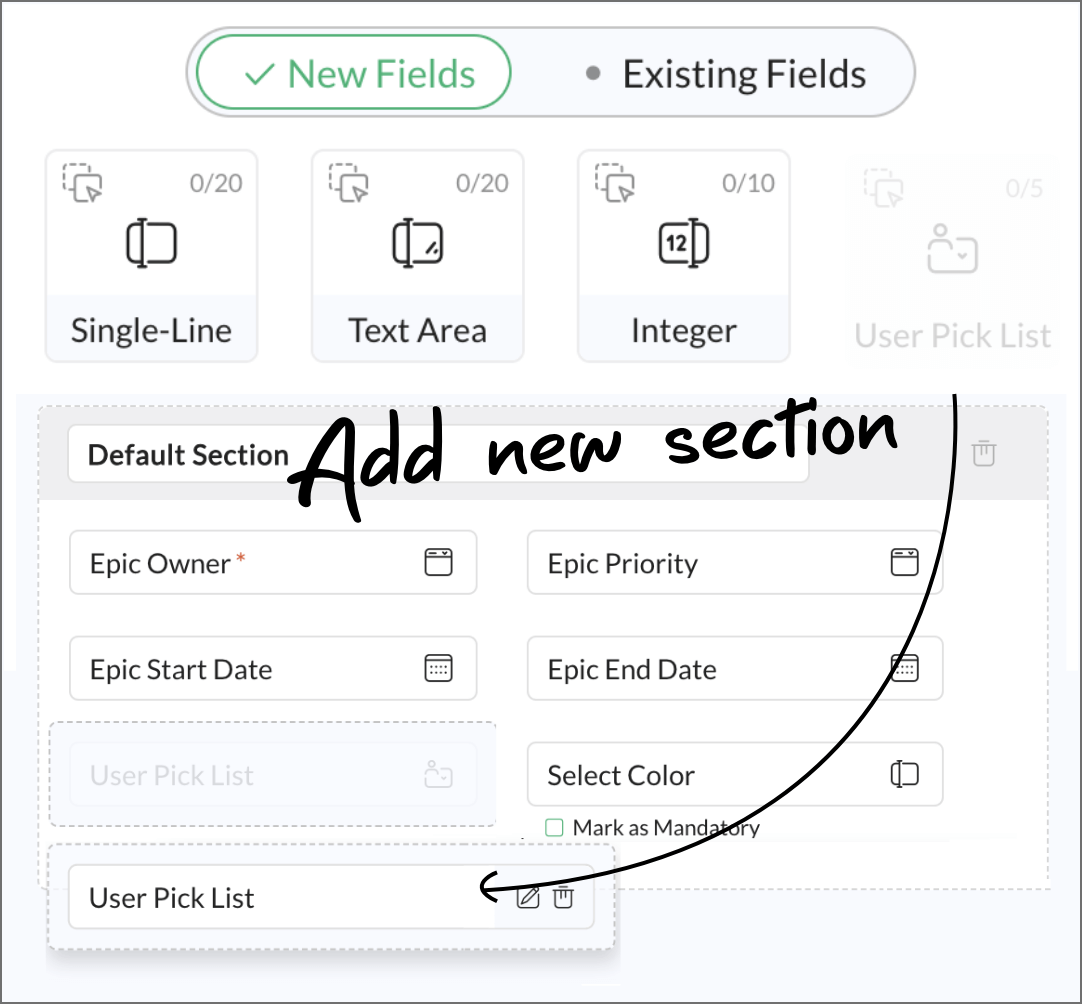 Custom Epic Layouts
Every project has a personality of its own. Capture all the requirements related to your Epics by building a custom layout. By adding custom fields to your layout, you can provide the context and depth that each Epic deserves.
SEAN C
API Engineer, Core Software Integrated
"I like the customization of features, especially creating card templates and statuses. Custom templates comes in handy when we are importing from another platform like Trello and we want to use the same format."
Read all customer stories
---