Know how visitors use your website
Understand how visitors interact with your website in real time so you can know what's working, prioritize your best leads, and reach out to them with relevant personalized messages.
Website visitor insights

Get a real-time view of your website visitors sorted into different priority sections based on your own criteria. Our visitor tracking gives you details like their name, location, actions, time spent on the site, pages visited, and more to help you deliver a customized customer experience .

Lead scoring

Easily identify your most valuable leads with automatic lead scoring. Define rules to score them based on their traffic source, time spent on your site, last active time, number of past visits, current page, location, and more.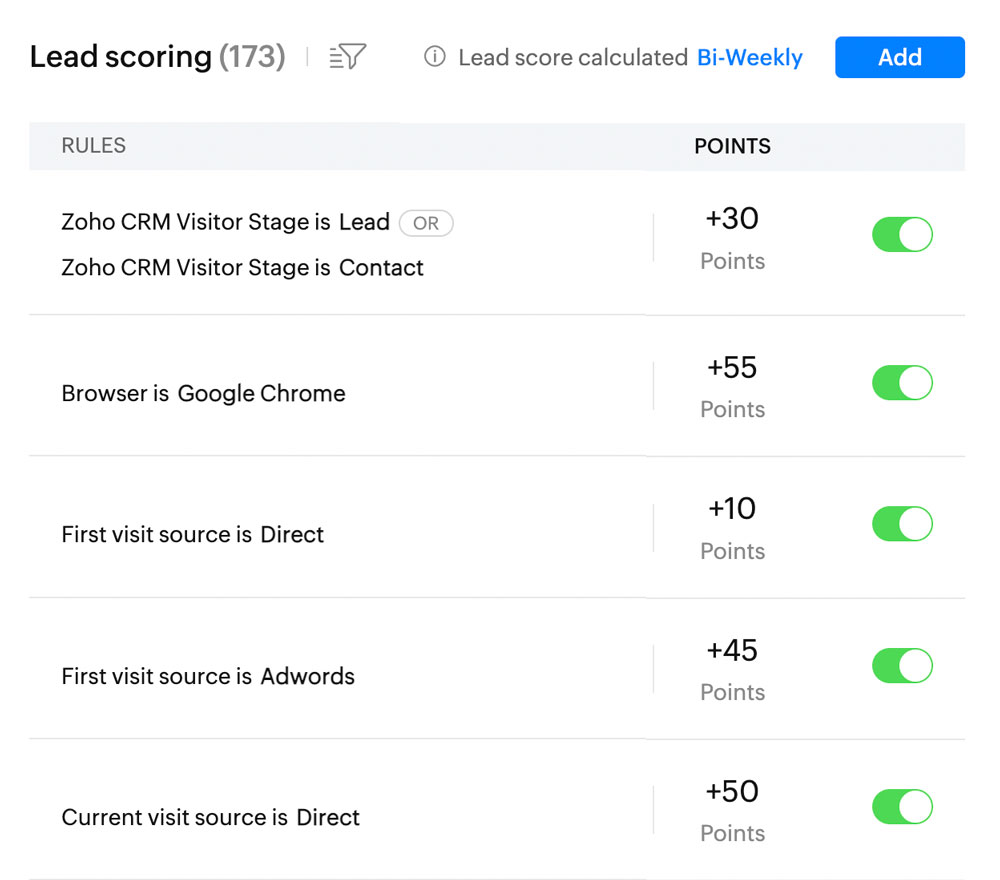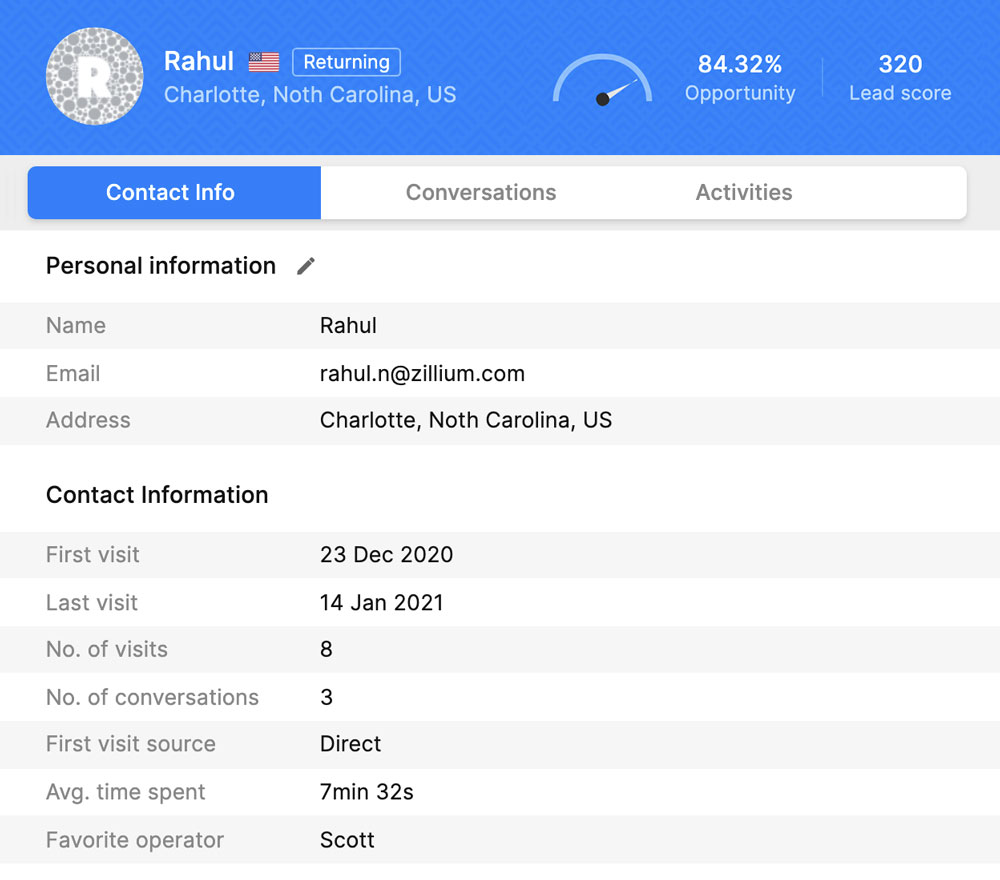 Reach every visitor with chatbots
Easily create chatbots to automate routine interactions. Lend your team a helping hand using Zoho SalesIQ's custom chatbot builder, Zobot.
Codeless bot

You don't need to be a coding wizard to build a bot. Our codeless bot builder has an intuitive UI, so all you have to do is create a flow and type in your bot's responses and actions. Then you're all set!

Answer bot

Introducing Answer Bot—an NLP-driven chatbot that understands common queries using our own AI technology, Zia, and answers them using the resource library. You can also add a library of small talk responses to make the bot more personable and include terms specific to your business to help the bot understand any jargon customers use.

Programmable custom bots

For coders who like to get deep into their chatbot's brain, Zobot has a programming interface that gives you full control over the chatbot's behavior. You can also power your bots with AI technologies like IBM Watson, Dialogflow, and Zia Skills, or connect them to your internal bot service and databases using our webhooks

Hybrid bots

Combine the unique advantages of AI and guided chatbots with Autopilot. Create a hybrid chatbot by simply plugging your Answer Bot into your codeless/programmed bot built using Zobot.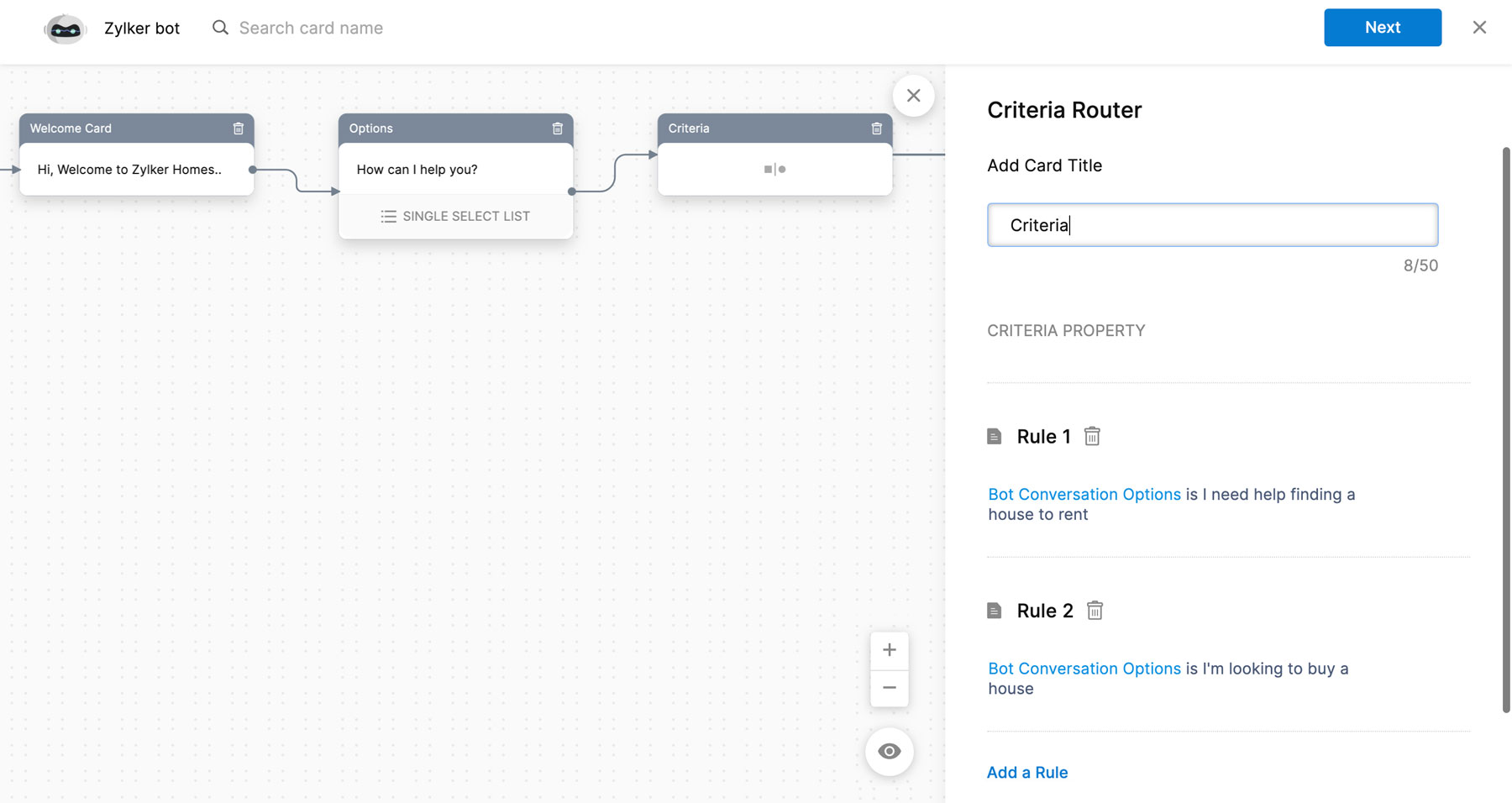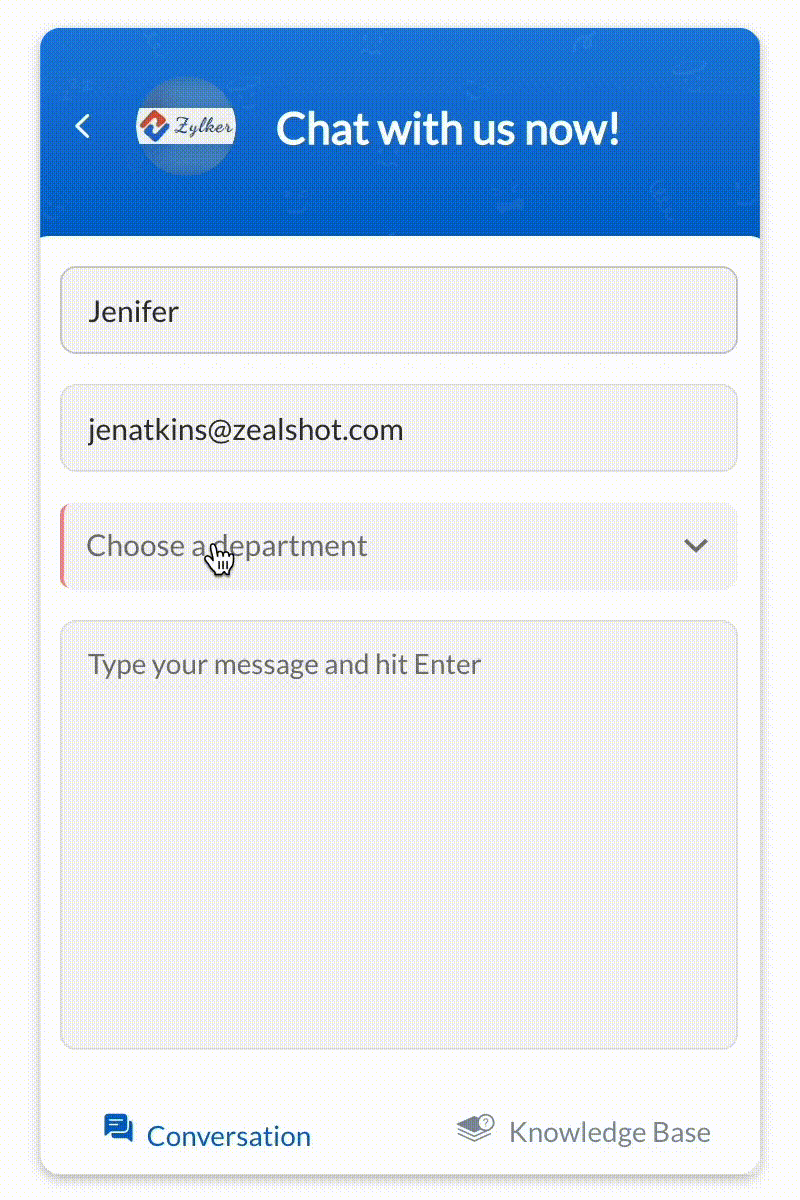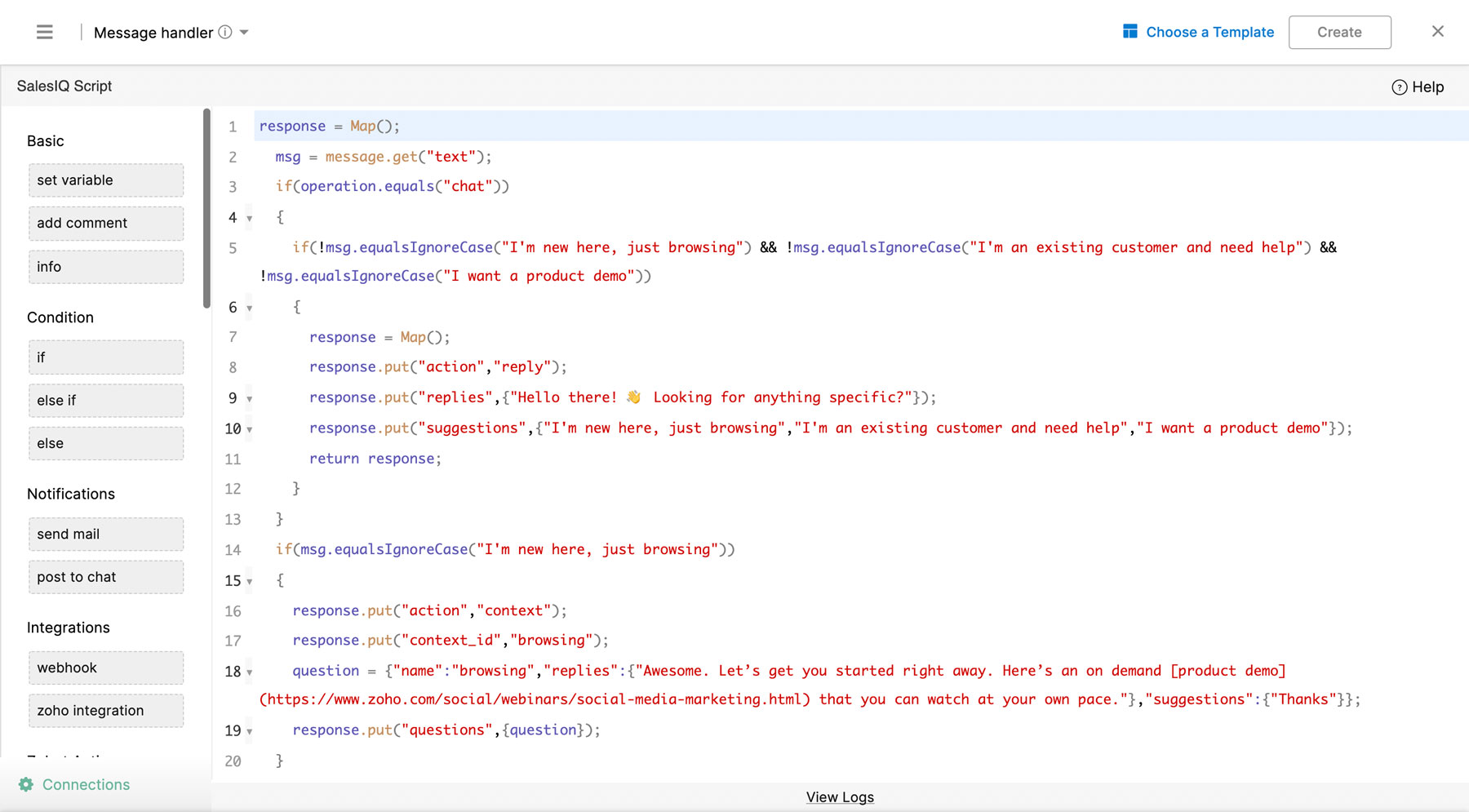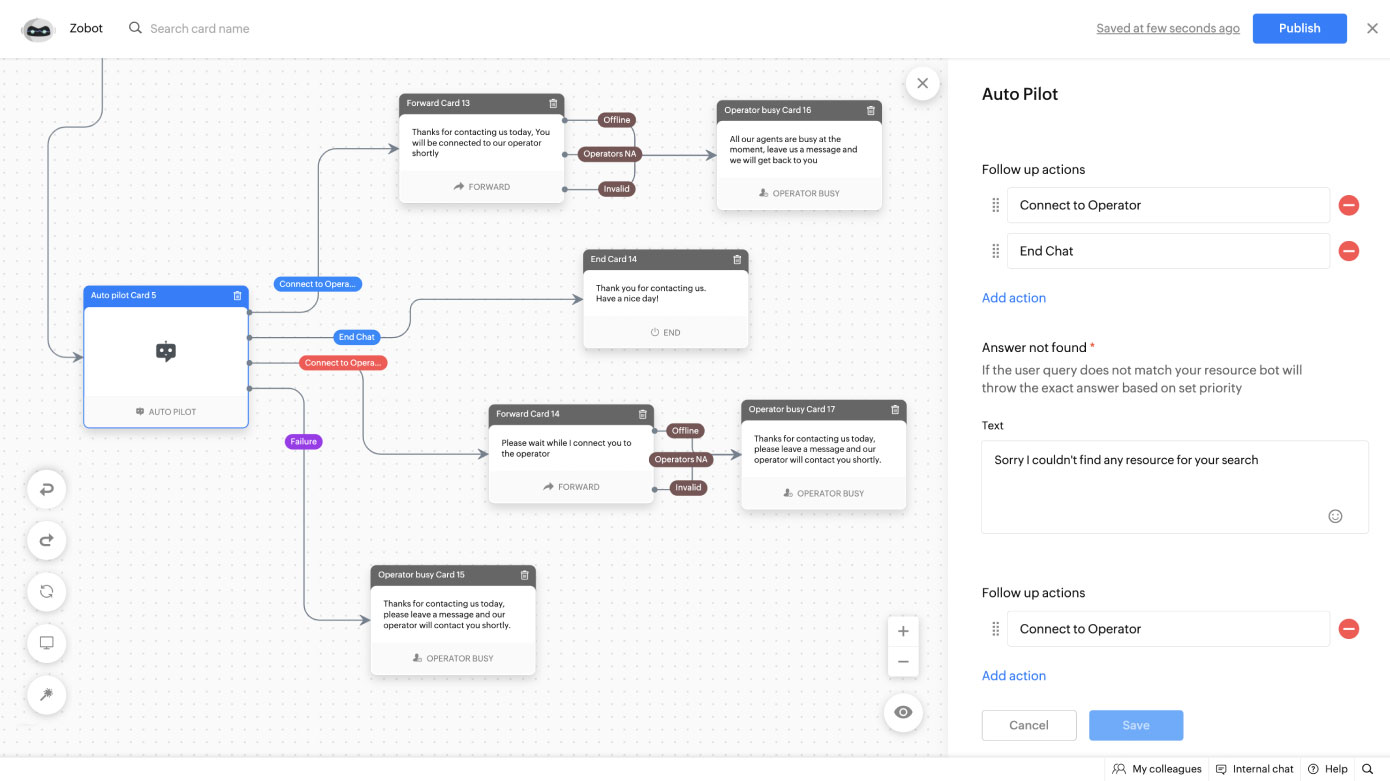 Choose the best mode for customer communication
Improve customer engagement by assisting them using the best mode of communication for the situation, within your website's or web app's live chat window.
Voice note

Allow visitors to share complex questions and respond to them with detailed solutions without typing out long paragraphs with SalesIQ's in-chat voice note capability.

Audio call

Launch voice calls or allow customers to call you in a click right from within the chat window to discuss complex queries. No hardware, software downloads, or extensions needed.

Screen share

Share your screen to walk customers through complicated explanations, or even ask them to share their screen to get a better understanding of the issue they're facing.

Remote access

Our remote access feature, powered by Zoho Assist, lets you request access to take charge of your customers' system to solve their issues remotely.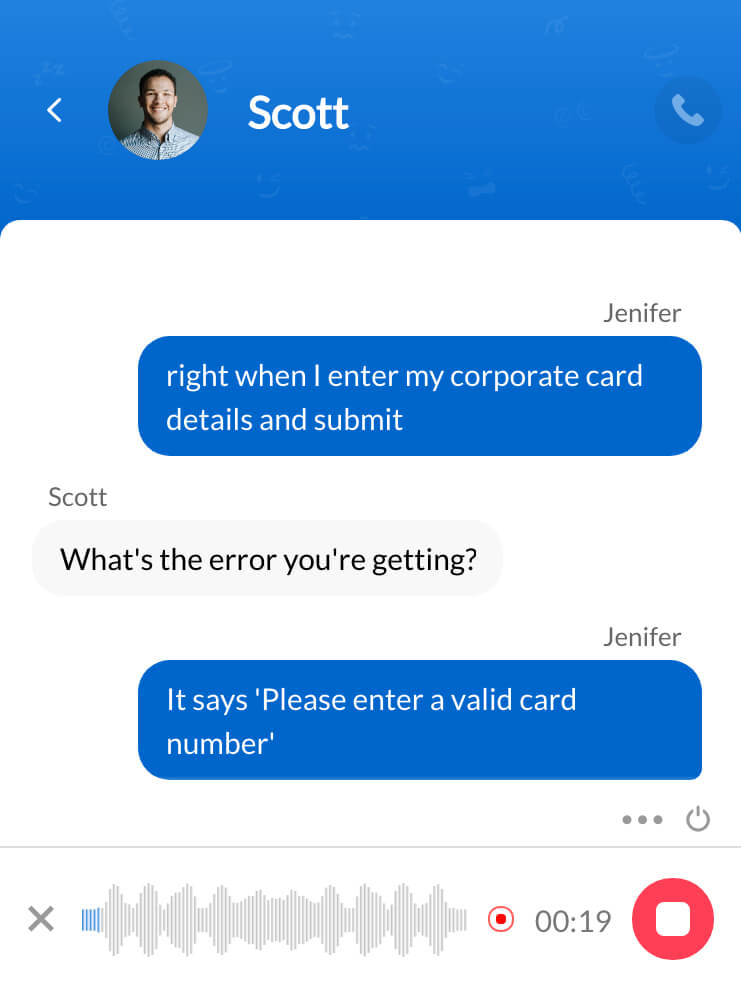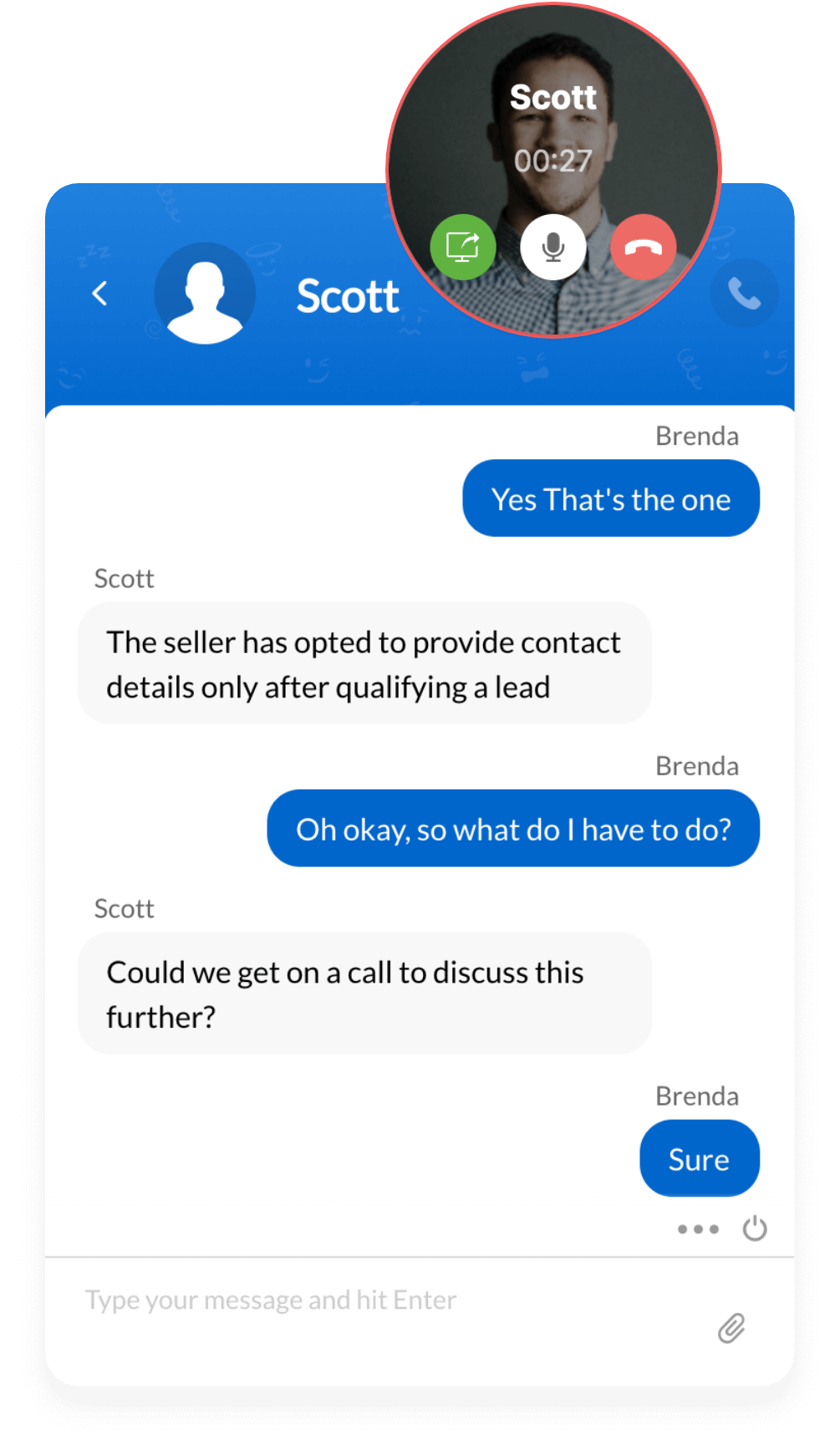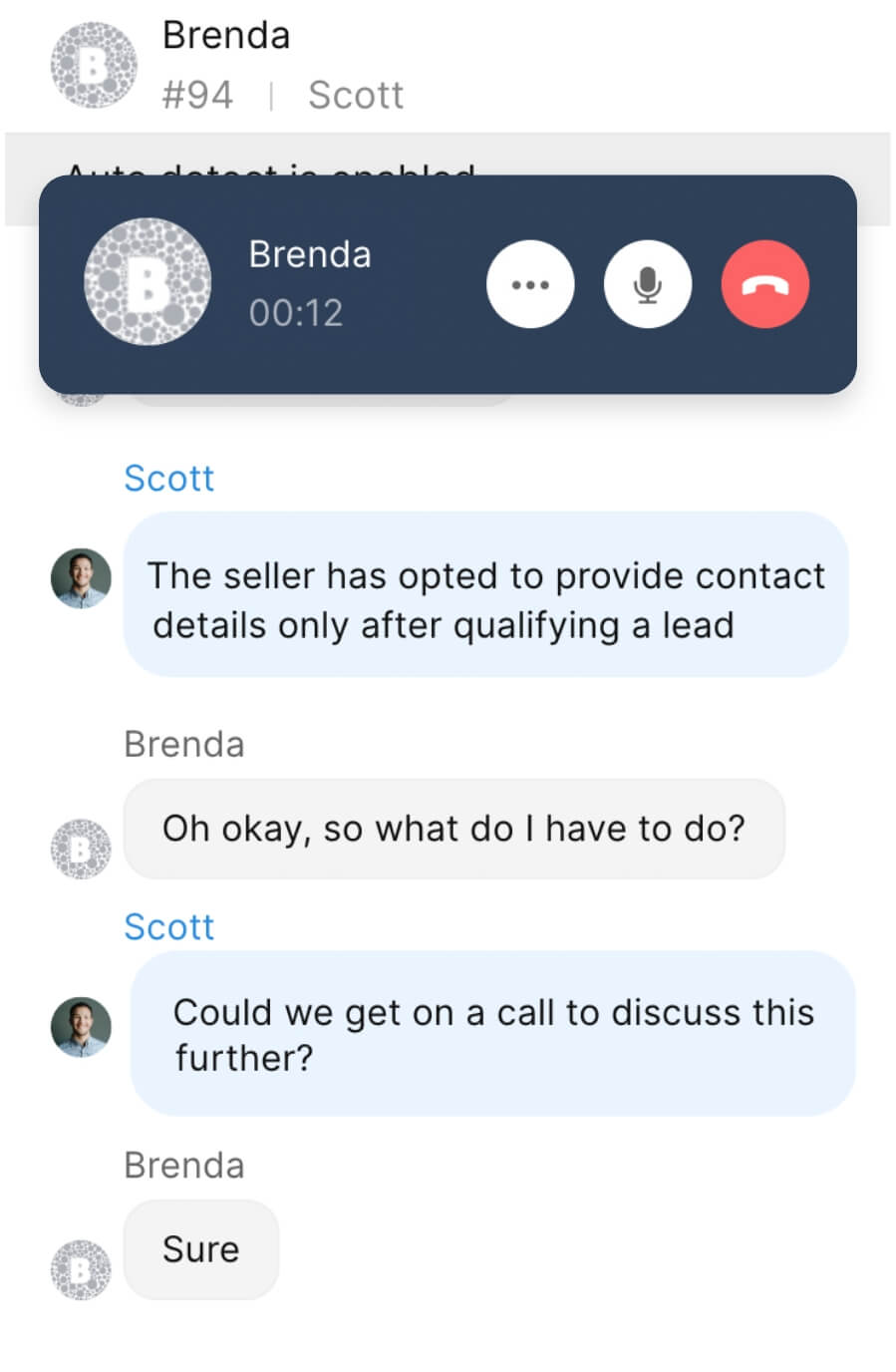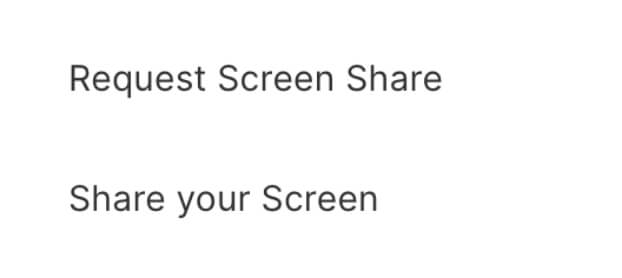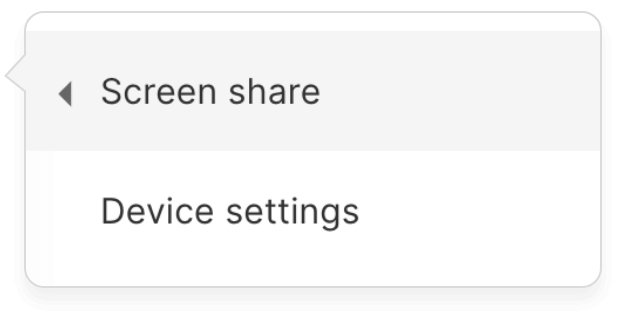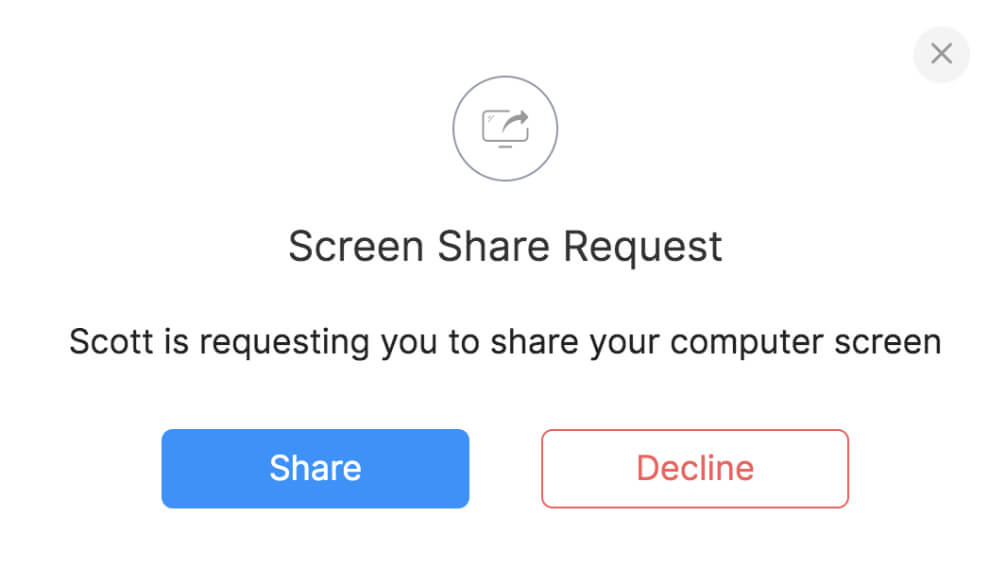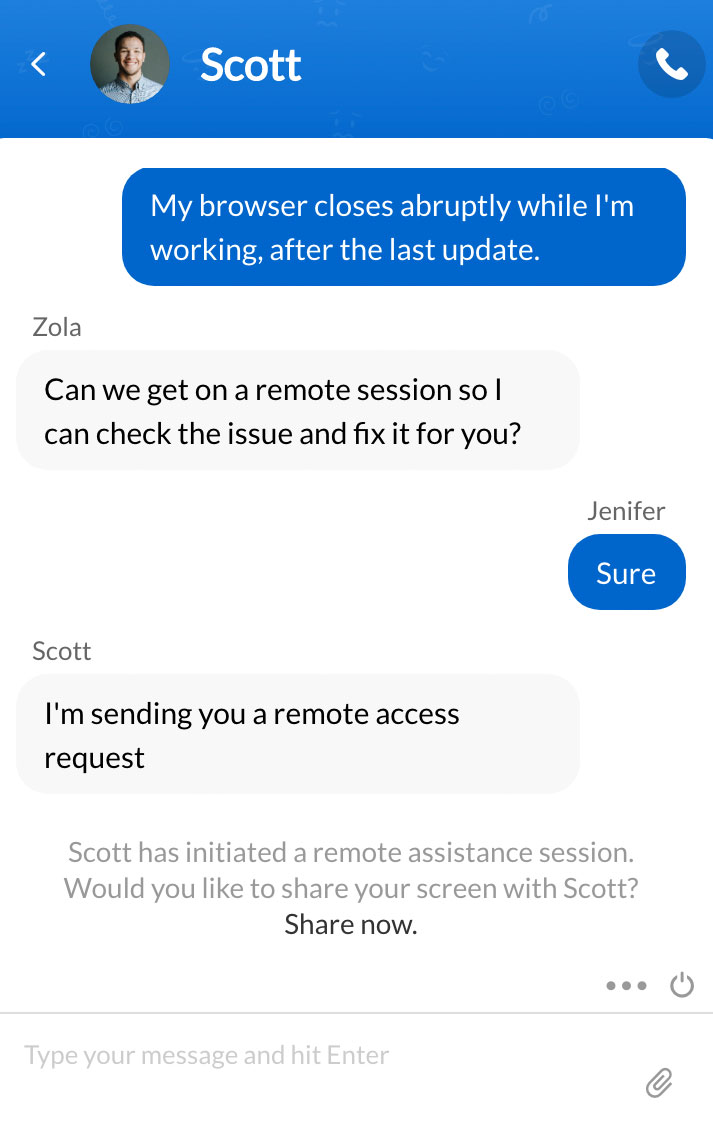 Instant messaging channels
Connect your business's Facebook page, Instagram profile, Telegram, and Whatsapp accounts with Zoho SalesIQ and assist customers on their preferred channels. Bring all your customer communication into a single dashboard and save time spent on switching between apps.
Learn More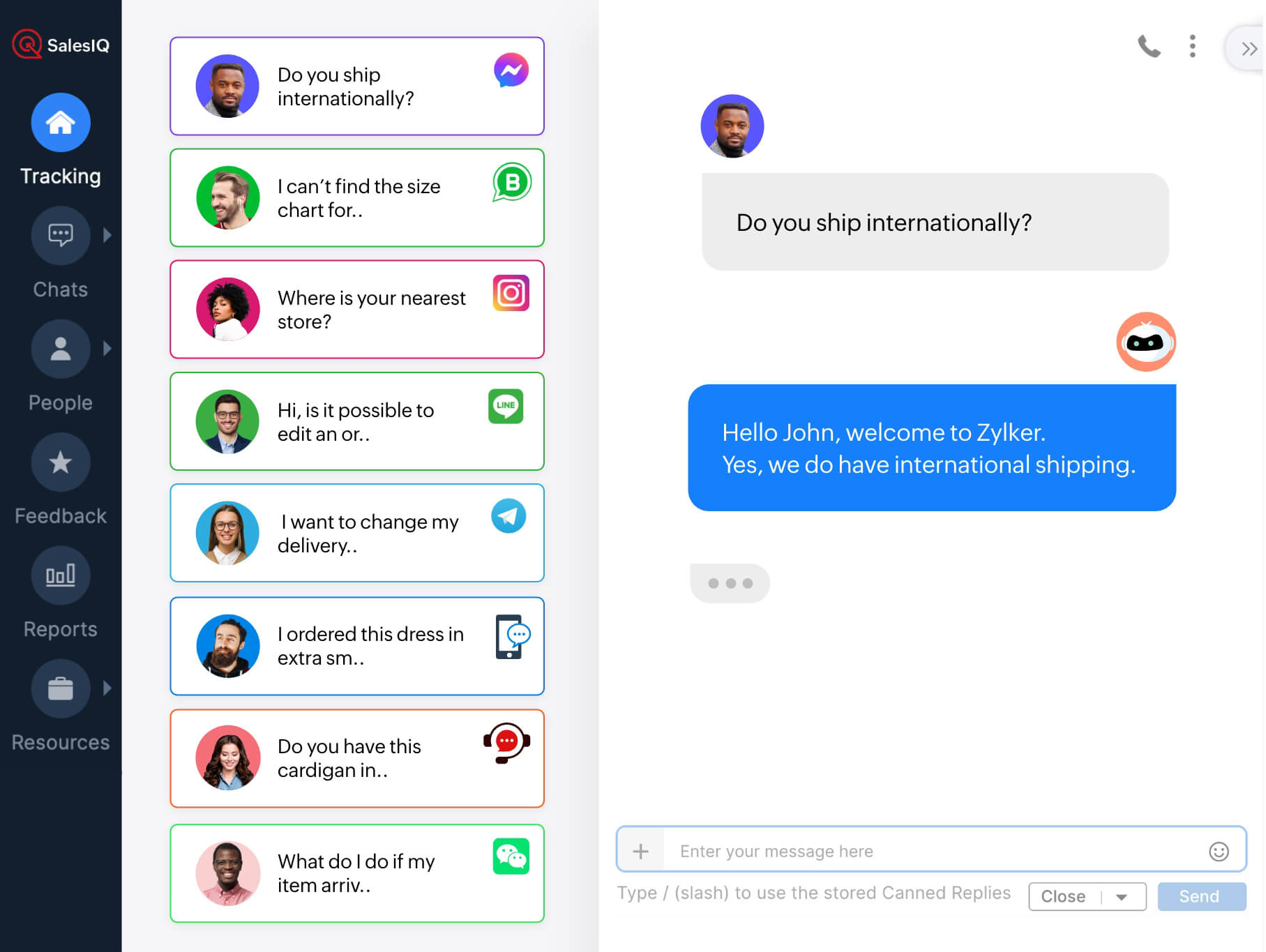 Offer solutions in a resource library
Compile answers to common customer questions for them to access from their chat window or receive from your Answer Bot. This frees you to focus on more complex queries. Agents can also share these resources in a chat to support their responses.
Learn More
Articles

Make product details, company policies, or help documentation available within the chat window as articles so customers can look up solutions before reaching out. Your Answer Bot or live chat agents can also suggest these to customers.

Frequently Asked Questions

Add answers to common questions that your Answer Bot or agents can use directly as responses to queries. You can also link FAQs to related articles to be displayed along with the response.

Answer Bot resources

Help your Answer Bot connect better with prospects and customers with Small Talk—sets of engaging responses. You can also equip it to understand and respond to a wide range of business and industry-related jargon used by your prospects by adding Business Terms. Queries that aren't answered by your bot are stored and the number of occurrences denoted for you to reference as you update your resource library.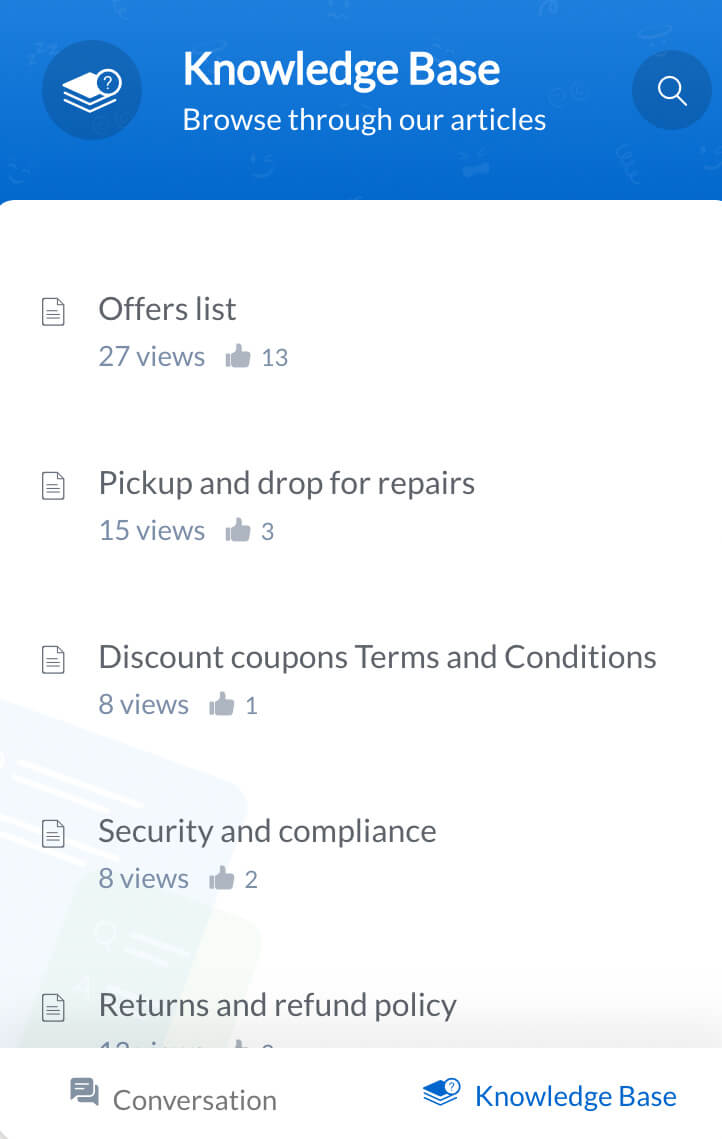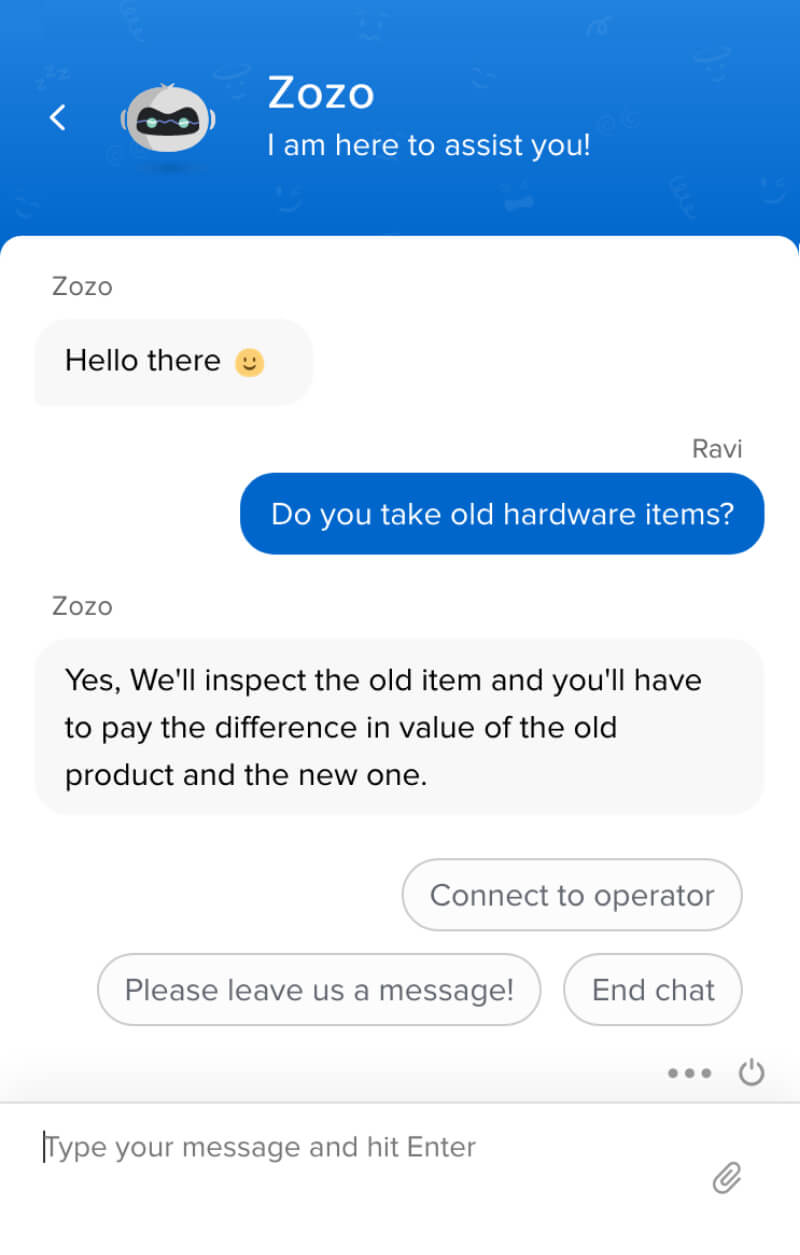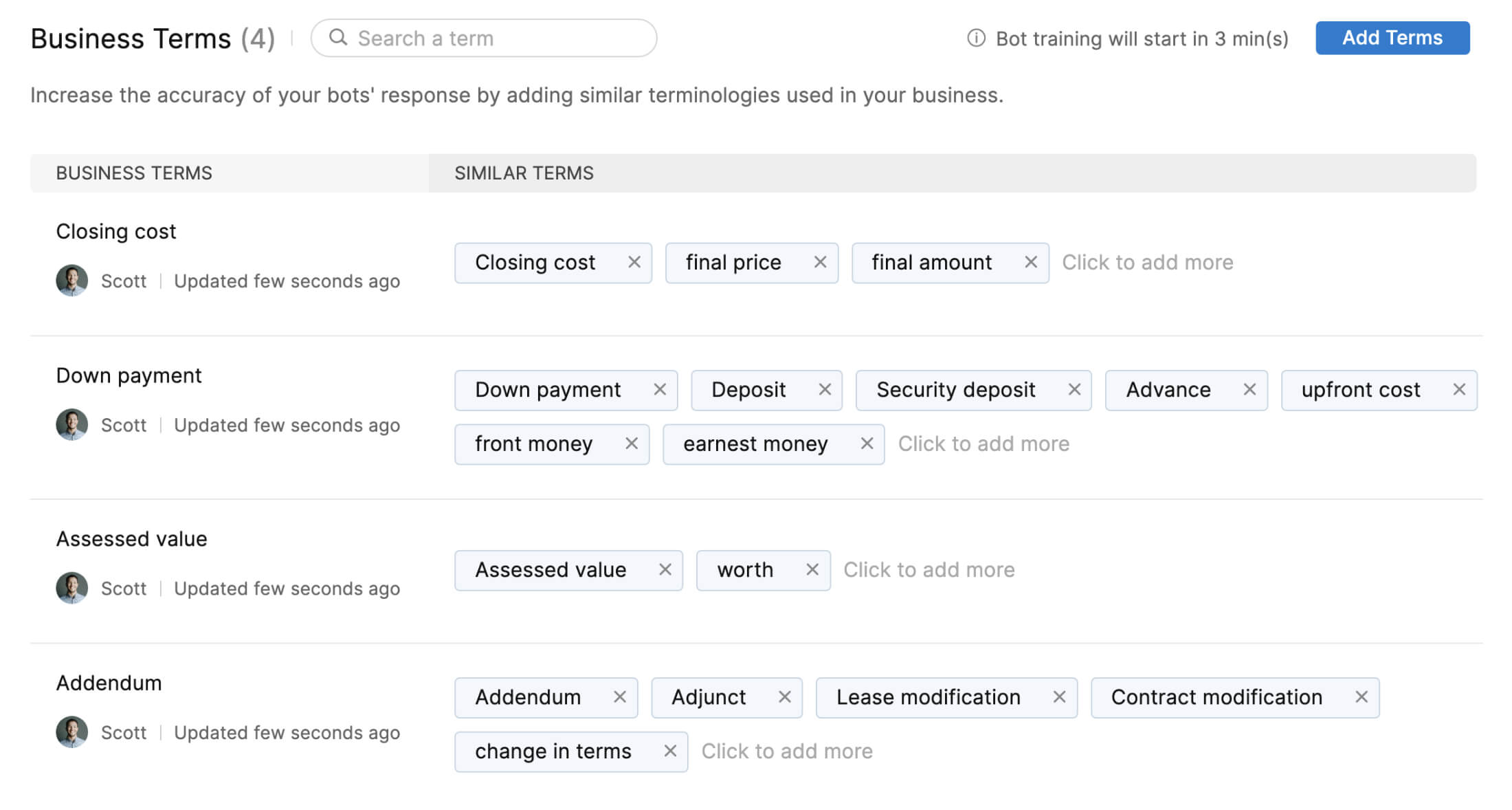 Rely on data and action widgets for assistance
Create widgets to show you all the details you need while helping customers. Pull from your CRM, ticketing software, or other third-party tools and place it right beside the chat. You can also push details to a database, block out your calendar, or even extend a customer's trial period.
Learn More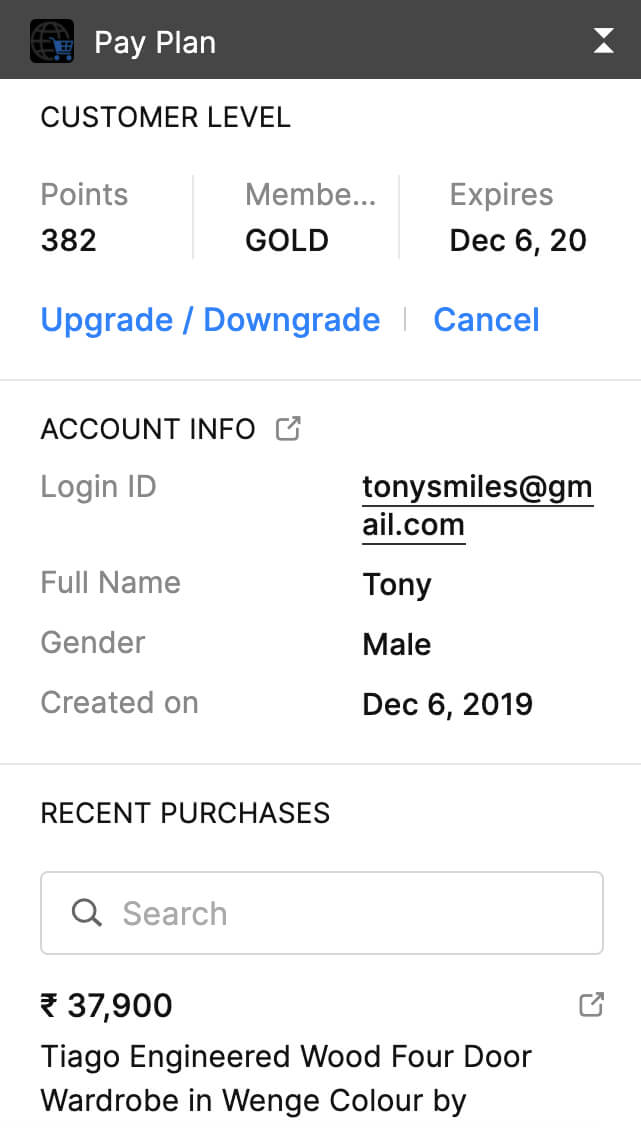 Manage contacts whether you're a B2C or B2B company
Zoho SalesIQ helps both B2C and B2B companies organize their contacts more efficiently, giving you the information you need when you need it.
Business-to-Customer

Zoho SalesIQ categorizes your website visitors as leads and contacts based on the availability of their email address. Their recent activity and past chats are also displayed alongside this.

Business-to-Business

B2B models involve interactions with multiple contacts. Our AI-powered profile enrichment identifies your visitors' company from their work email address to categorize all contacts from the same organization together, along with publicly available information, activity, and chats. Third part software like ClearBit and Leadberry also work with SalesIQ.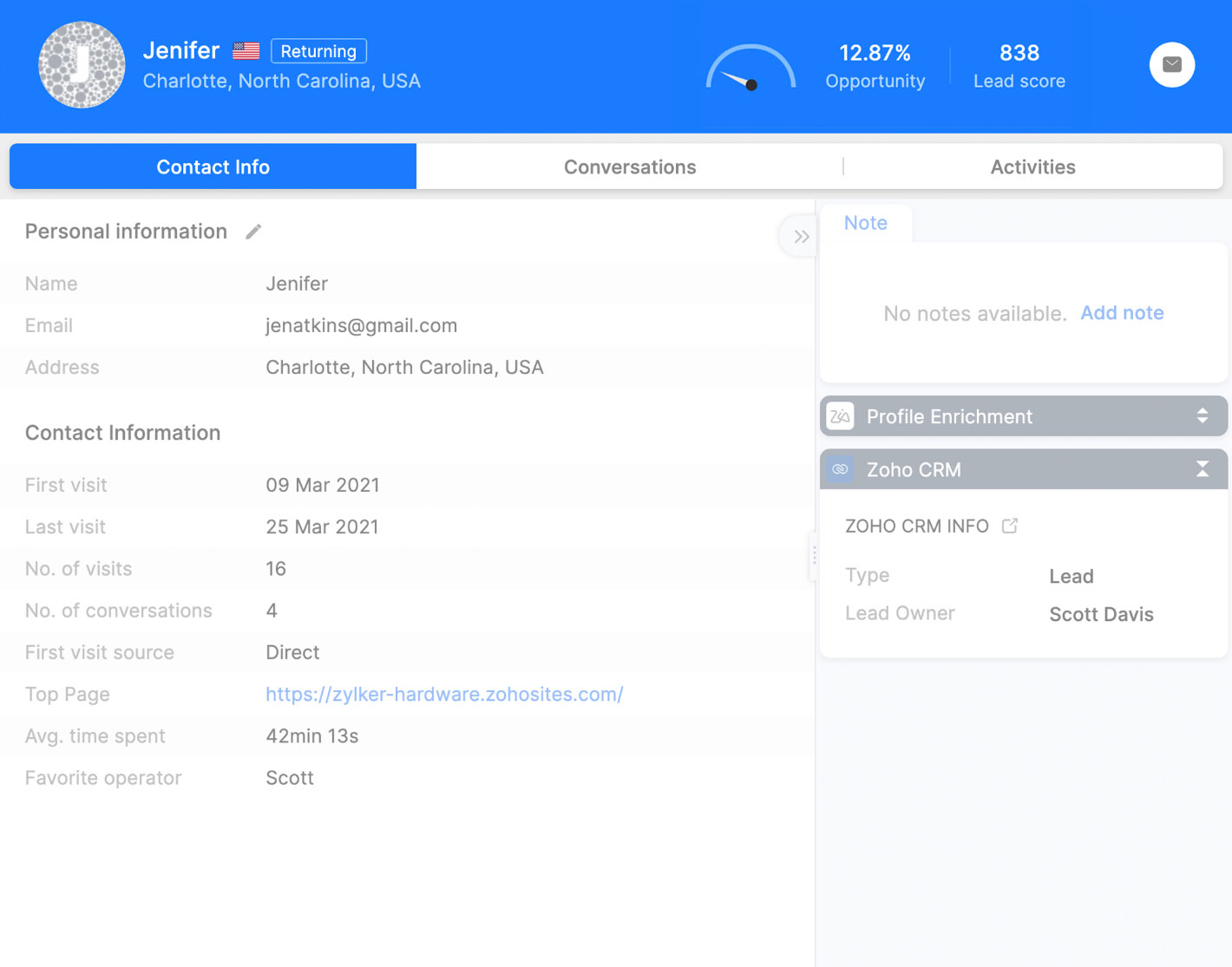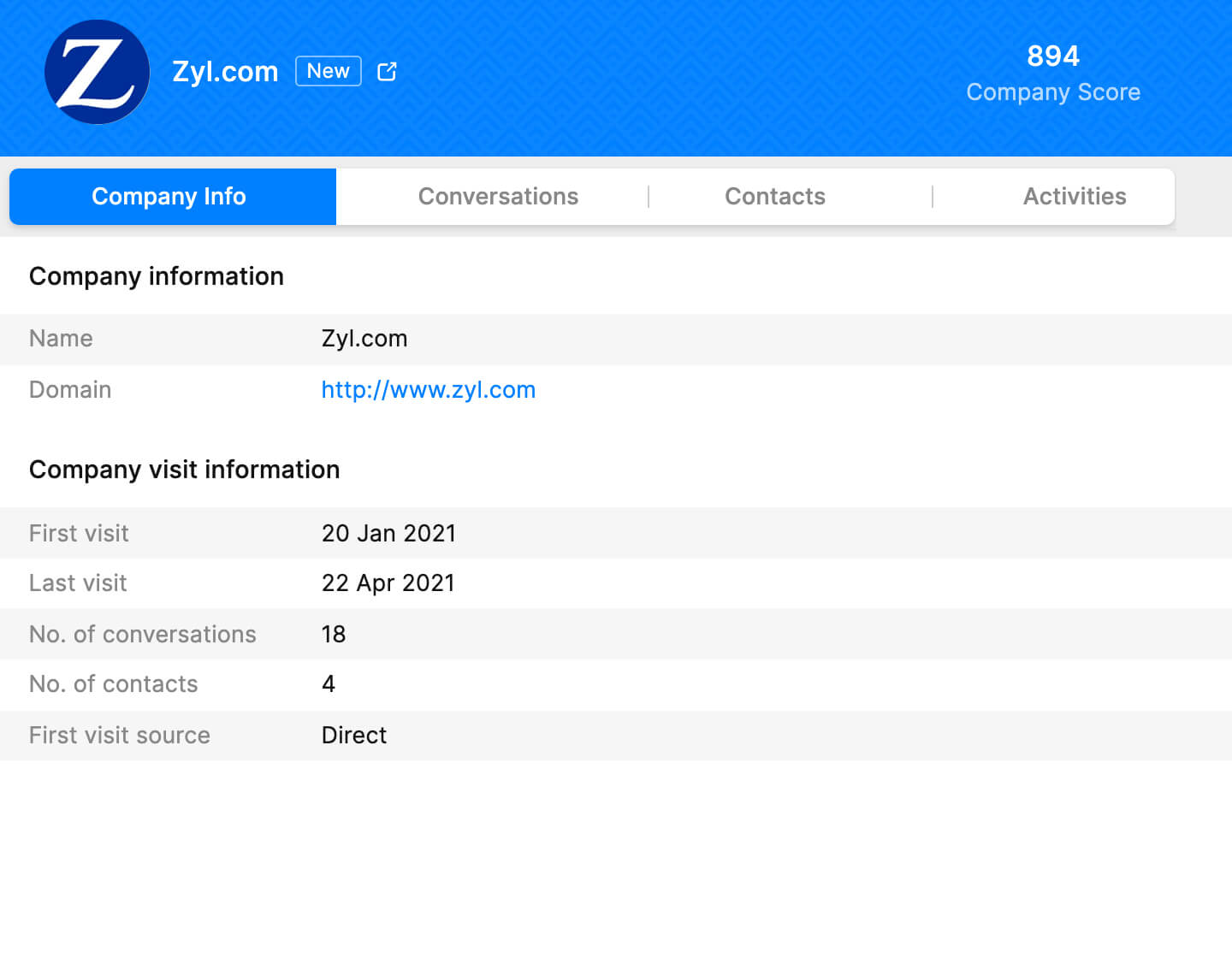 Fuel your engagement with Zoho CRM
Connect Zoho SalesIQ with Zoho CRM for better context about a customer's journey. View prospect data during a chat, target leads based on your CRM data, and even push data from your chats to CRM. You also get notified in your CRM when a prospect visits your website or performs an action.
Learn More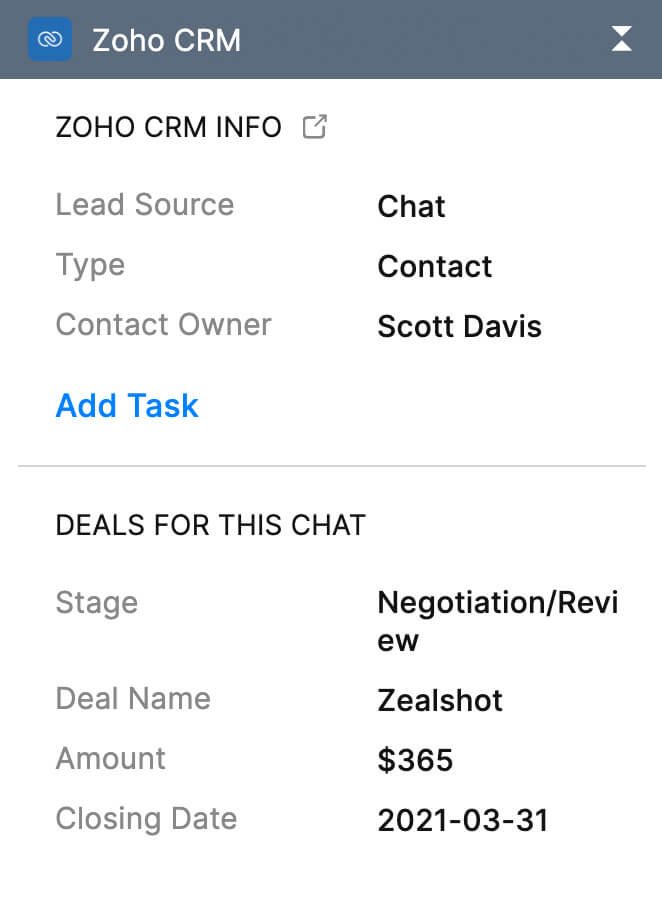 Streamline visitor engagement and support with automations
Configure automated chat triggers and rule-based chat routing to save time spent on redundant tasks.
Proactive chat triggers

Set up personalized chat triggers so you reach out to visitors at the right touchpoints to offer help or send exciting deals for faster conversions. These triggers can be based on the landing page, number of past visits, CRM data, and more.

Chat routing

Customers expect immediate help without being endlessly traded around from agent to agent. Direct chats to the right department or staff based on a customer's traffic source, landing page, number of visits or chats, lead stage, and more.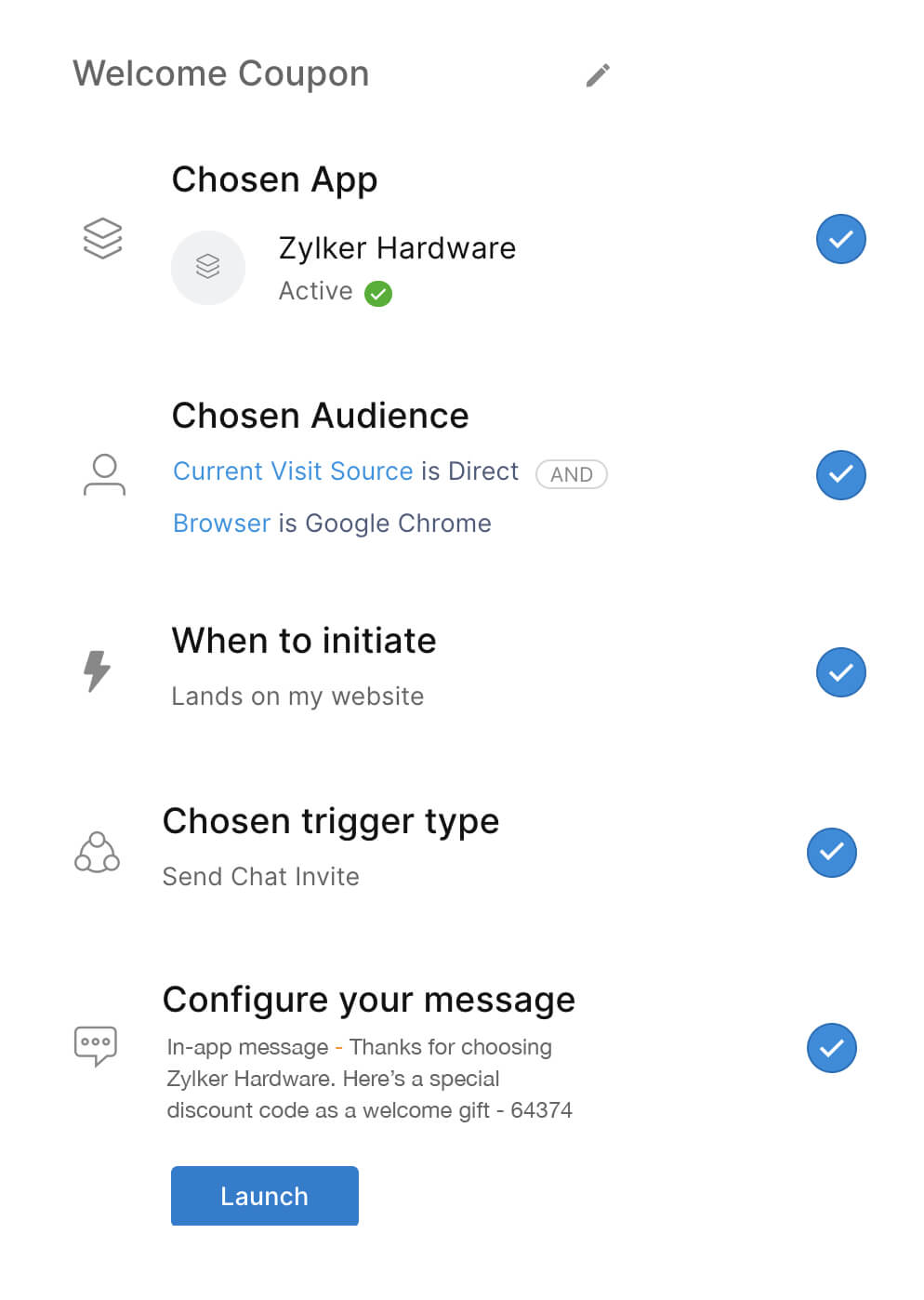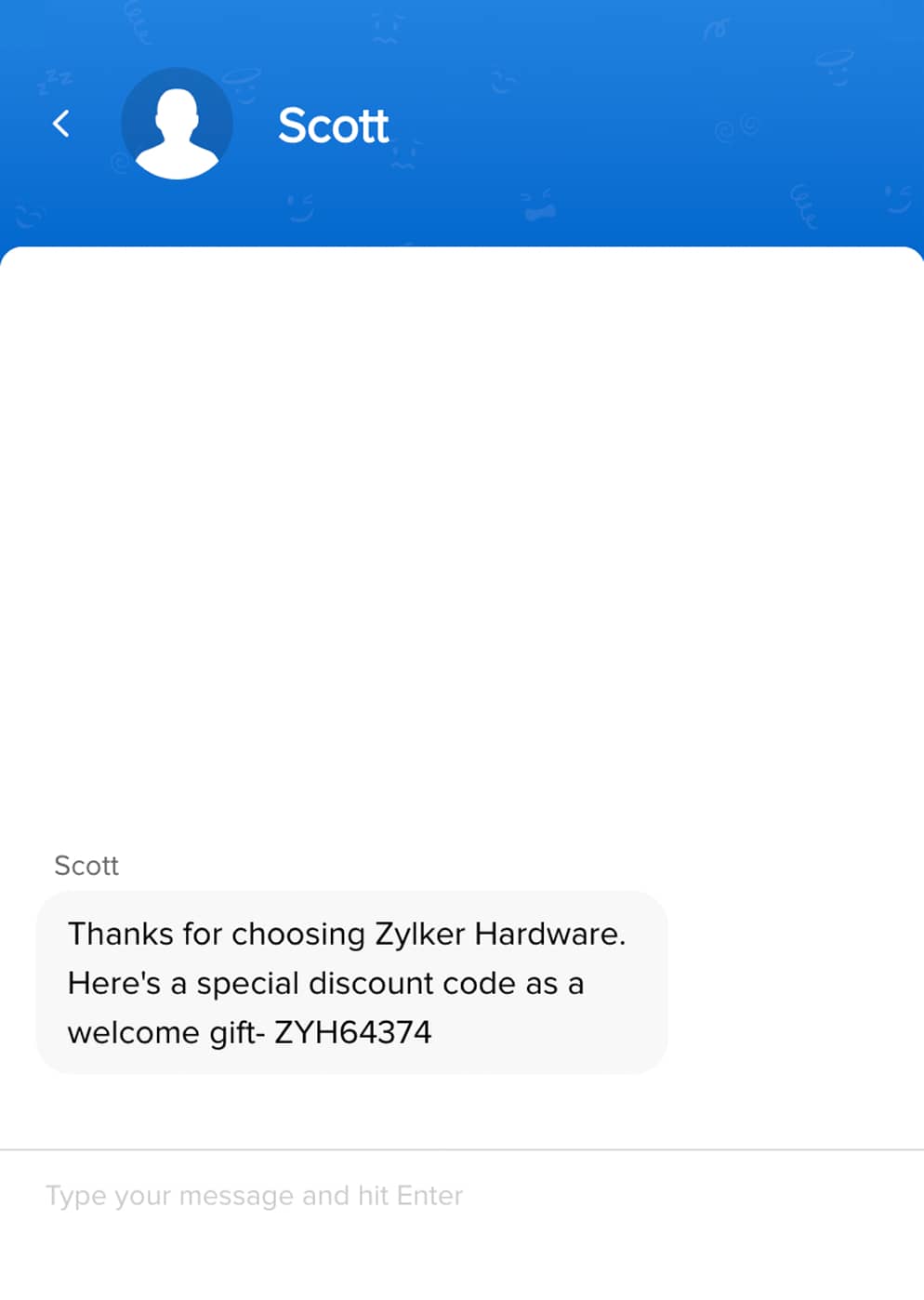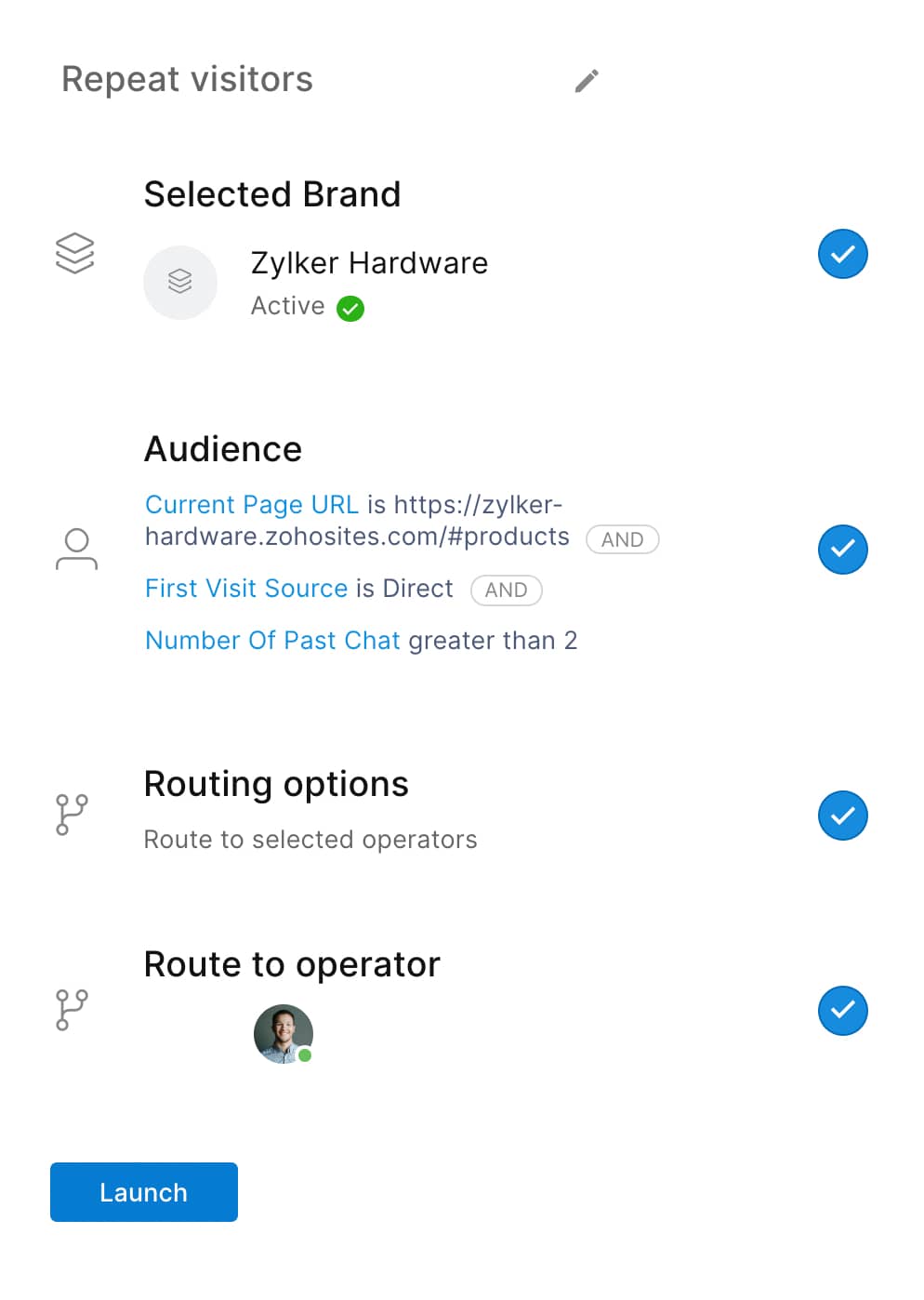 Give customers easy access to old chats
Zoho SalesIQ lets your customers access older chats as separate conversations right within the chat window, helping them quickly reference previous interactions. Customers can also reopen a closed chat to continue a conversation.
Connect Zoho Desk to streamline customer support
Integrating Zoho SalesIQ with Zoho Desk makes a customer's existing support interactions readily available to you so you can assist them in real time with full context. You can also convert chats into tickets from a single place.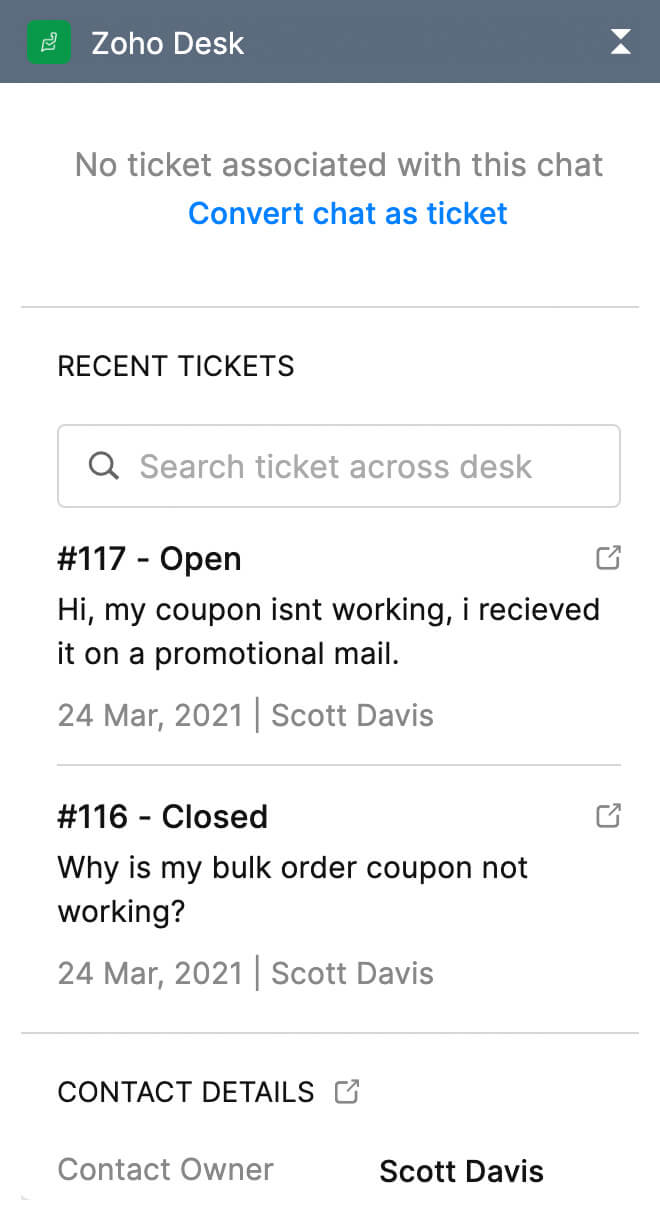 Block spammers and cyberbullies
Make a list of terms you deem inappropriate and configure bots to close sessions when they encounter these terms. They can do this without an agent hand-off while also blocking the offender's IP address.
If a visitor uses abusive language while chatting with an agent, the IP address of the visitor can also be blocked manually.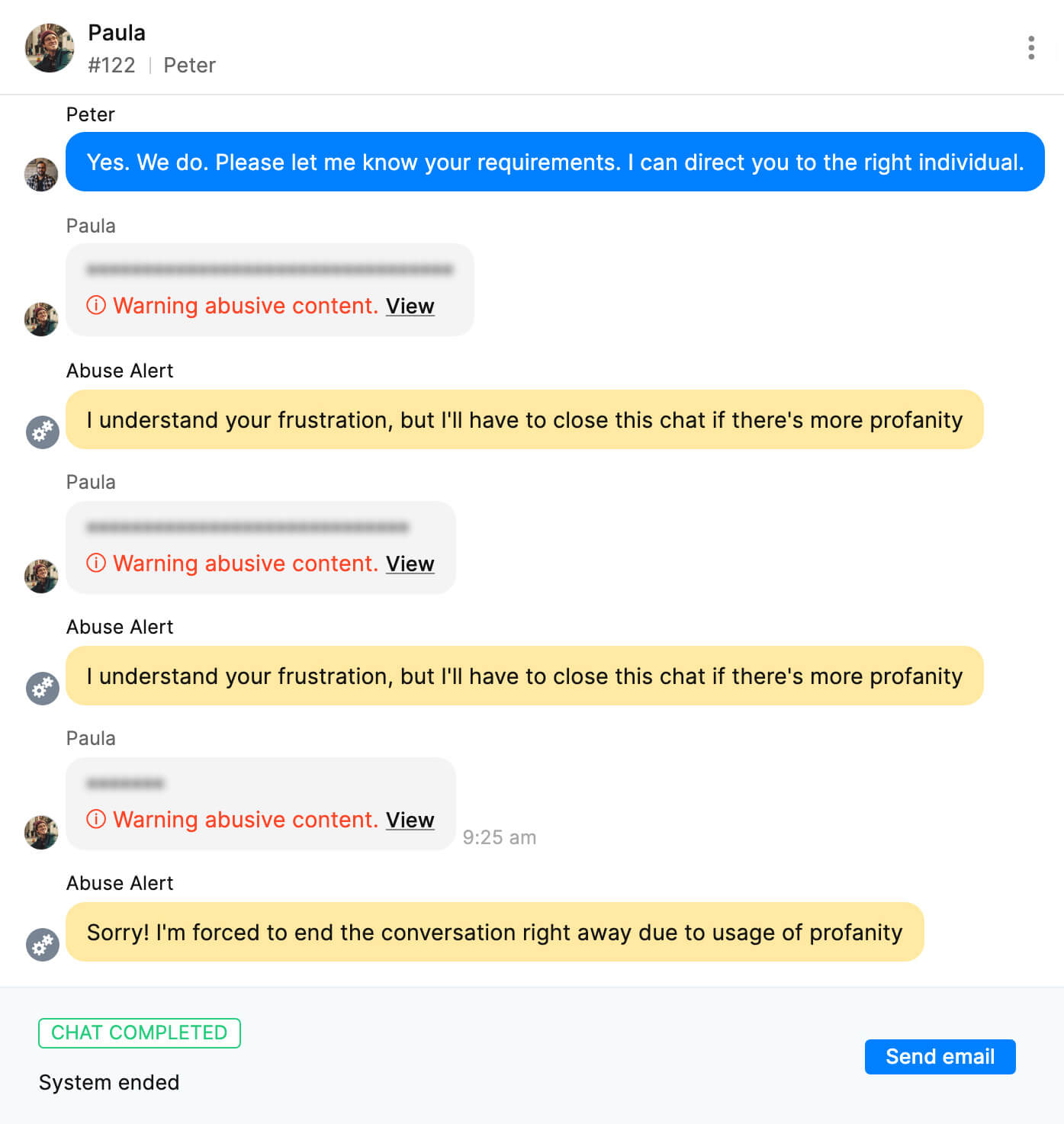 Leverage your team's strengths with collaboration
Bring out the best in each other by combining the expertise of each team member.
Chat transfer and group chat

Even with efficient routing, sometimes agents get queries outside their forte. Zoho SalesIQ lets you transfer a chat or simply invite someone with the right answers to join. You can even add a note for the next person as you transfer the chat.

Agent-to-agent chat

To work together well, your team should be able to easily communicate with each other. Our internal operator chat lets agents have one-on-one interactions or talk to each other in a group setting.

Message board

Gone are the days when you had to call a meeting for every announcement. Tell team members about new offers or updates on the internal message board to keep everyone on the same page.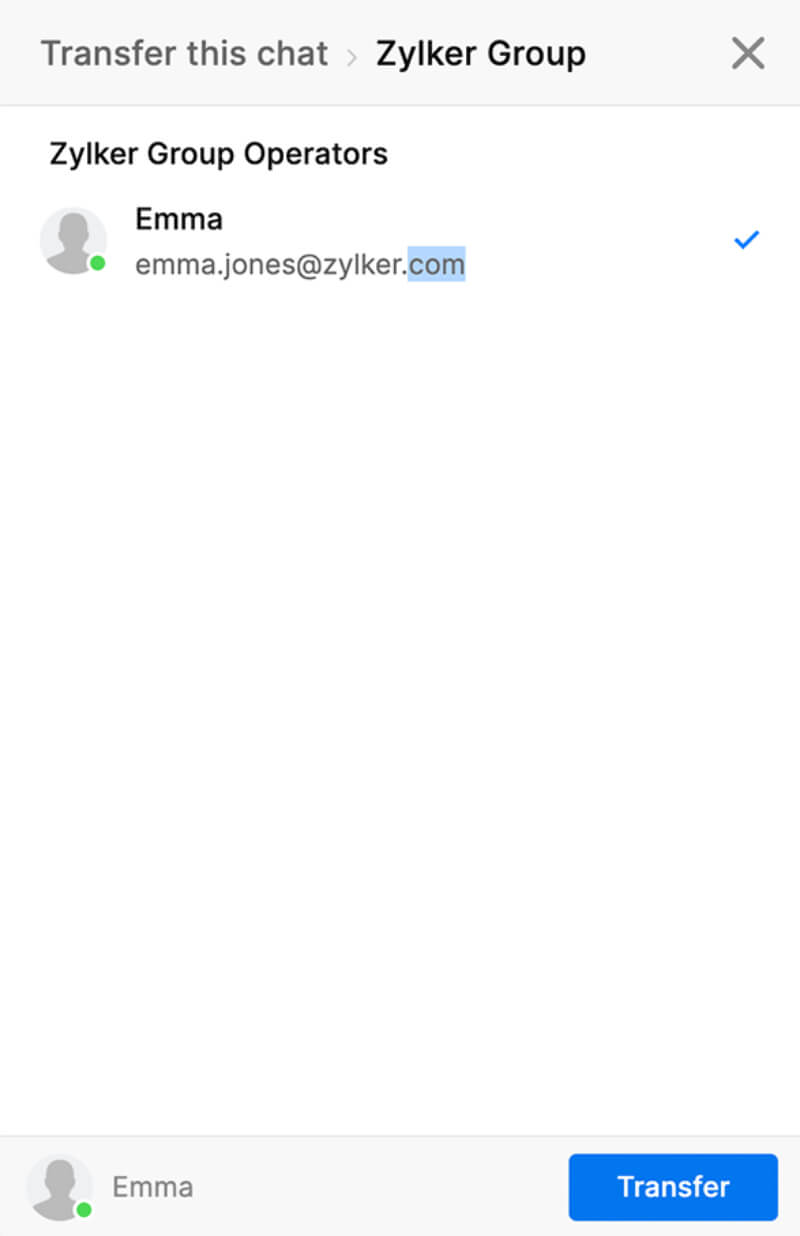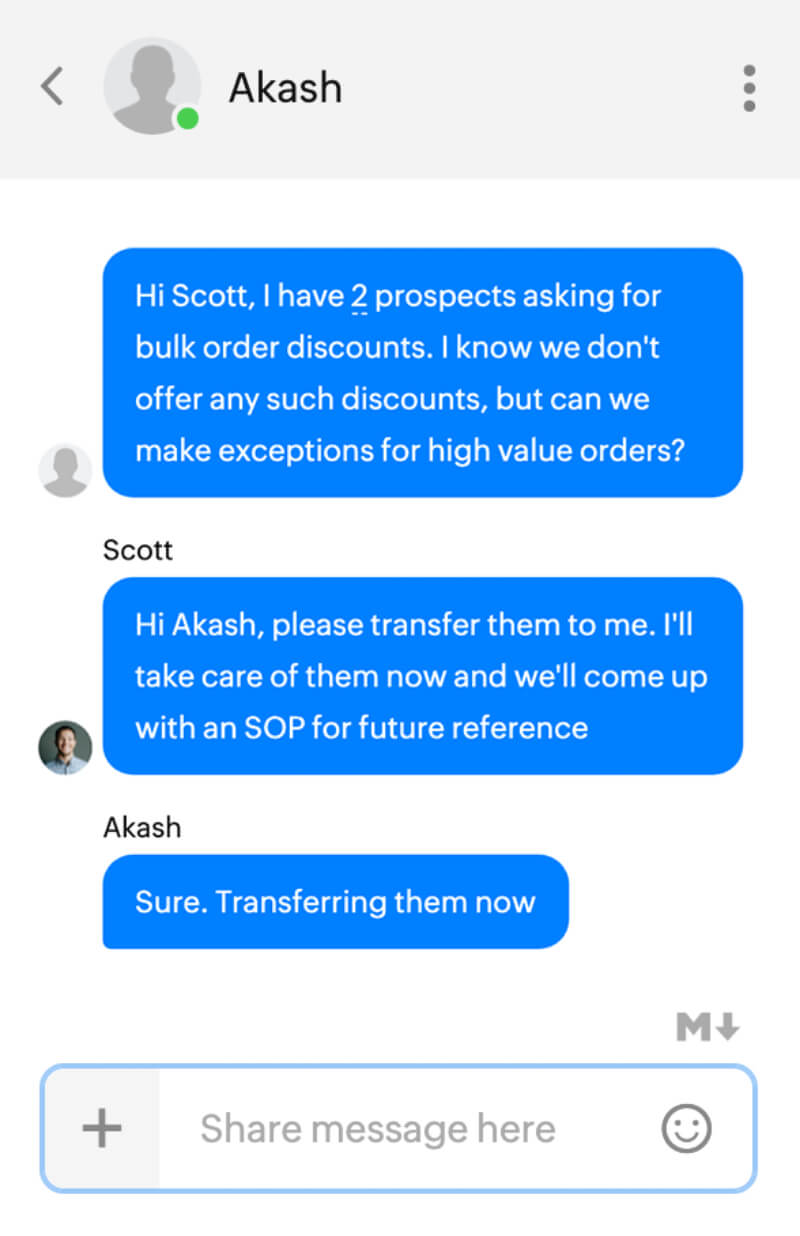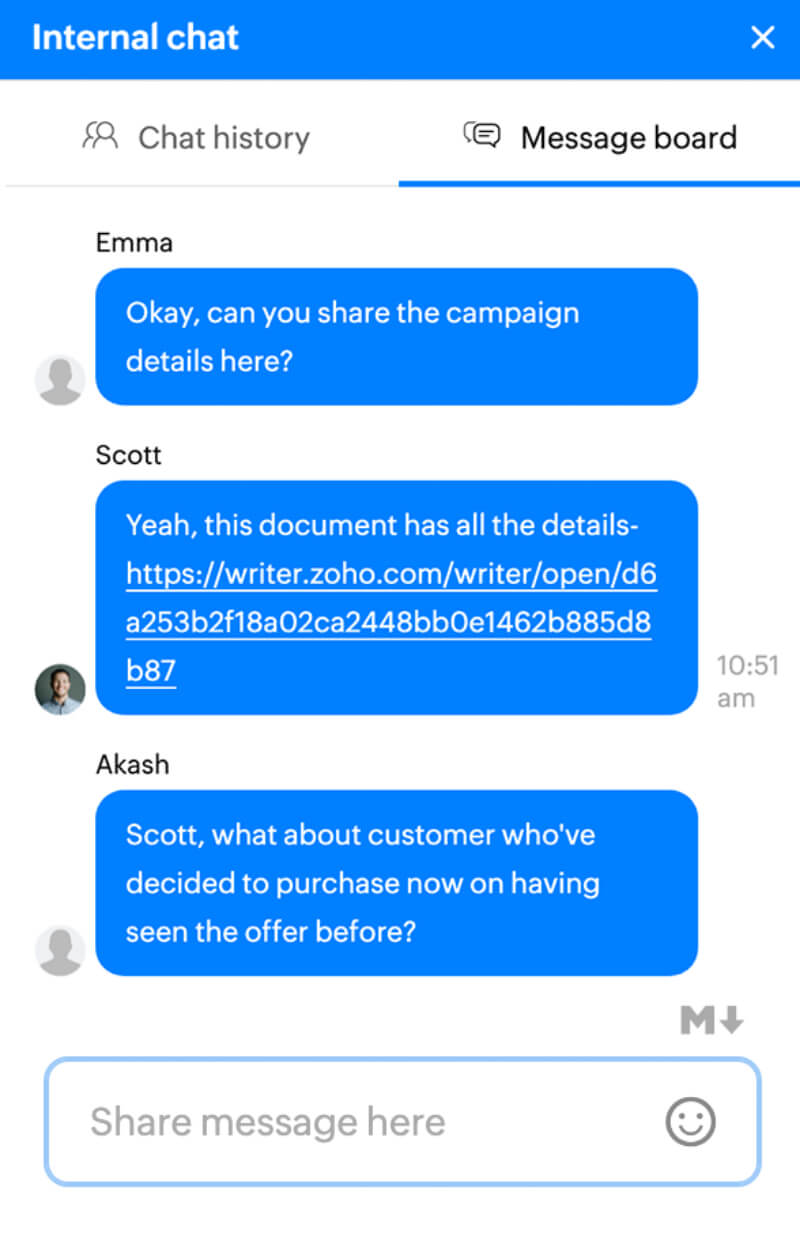 Stay connected anytime,
anywhere
Get live notifications and chat with prospects from anywhere and at any time using our live chat apps available for Android and iOS devices.
Learn More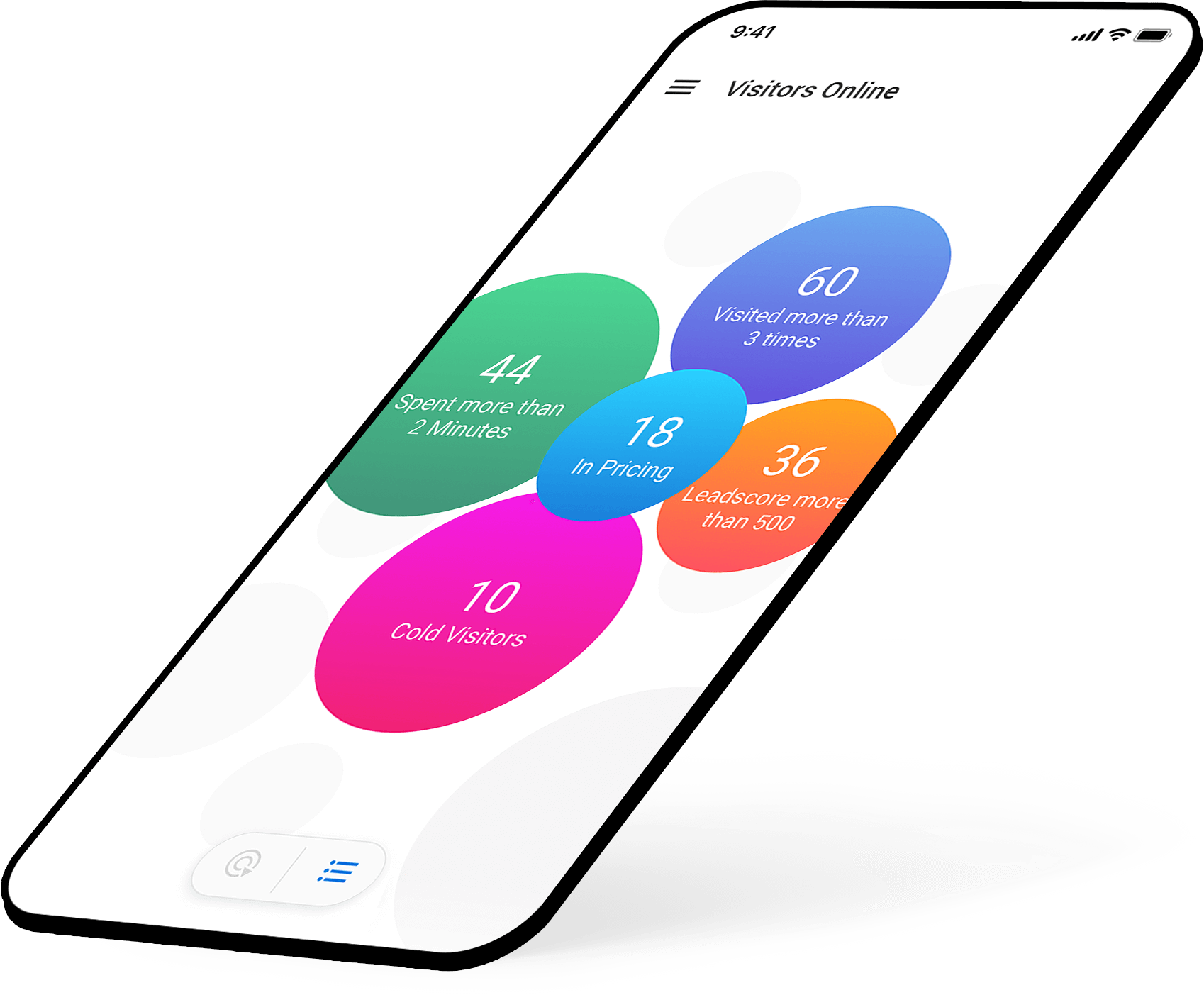 Measure and coach
Get daily and monthly reports delivered right to your inbox so you can guide your team to success.
Performance metrics

Keep track of each agent's progress and monitor their average response time, number of concurrent chats, and online vs idle hours to make appropriate adjustments.

Chat monitoring

Set monitors to view each agent's chats in real time and guide them through it. You can even join an ongoing chat if the need arises.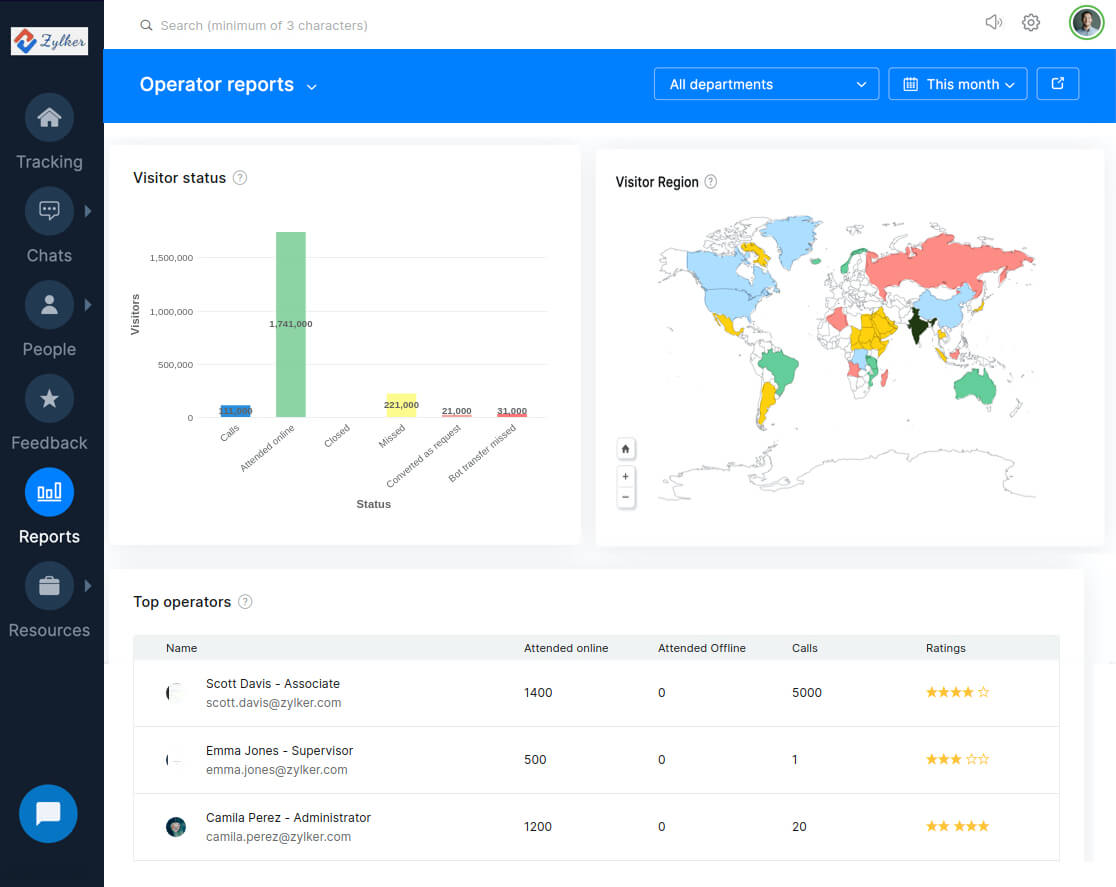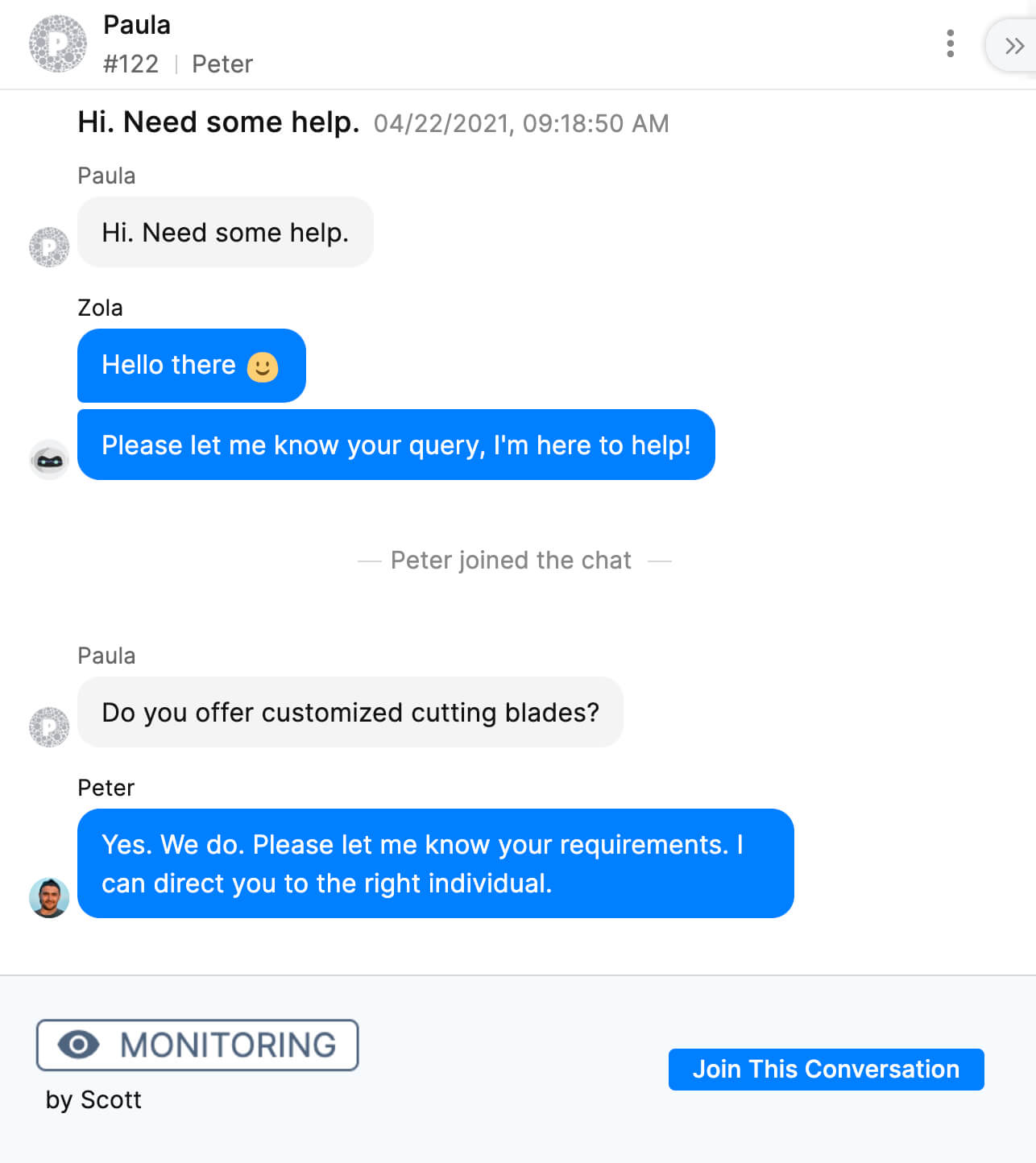 Dive deep into stats with Zoho Analytics
Unearth meaningful engagement insights from your website traffic, visitor activity, conversion funnels, chat influx, or even your team's performance. You can also merge data from Zoho CRM, Zoho Desk, Salesforce CRM, and more to get a 360-degree view of your business.
Learn more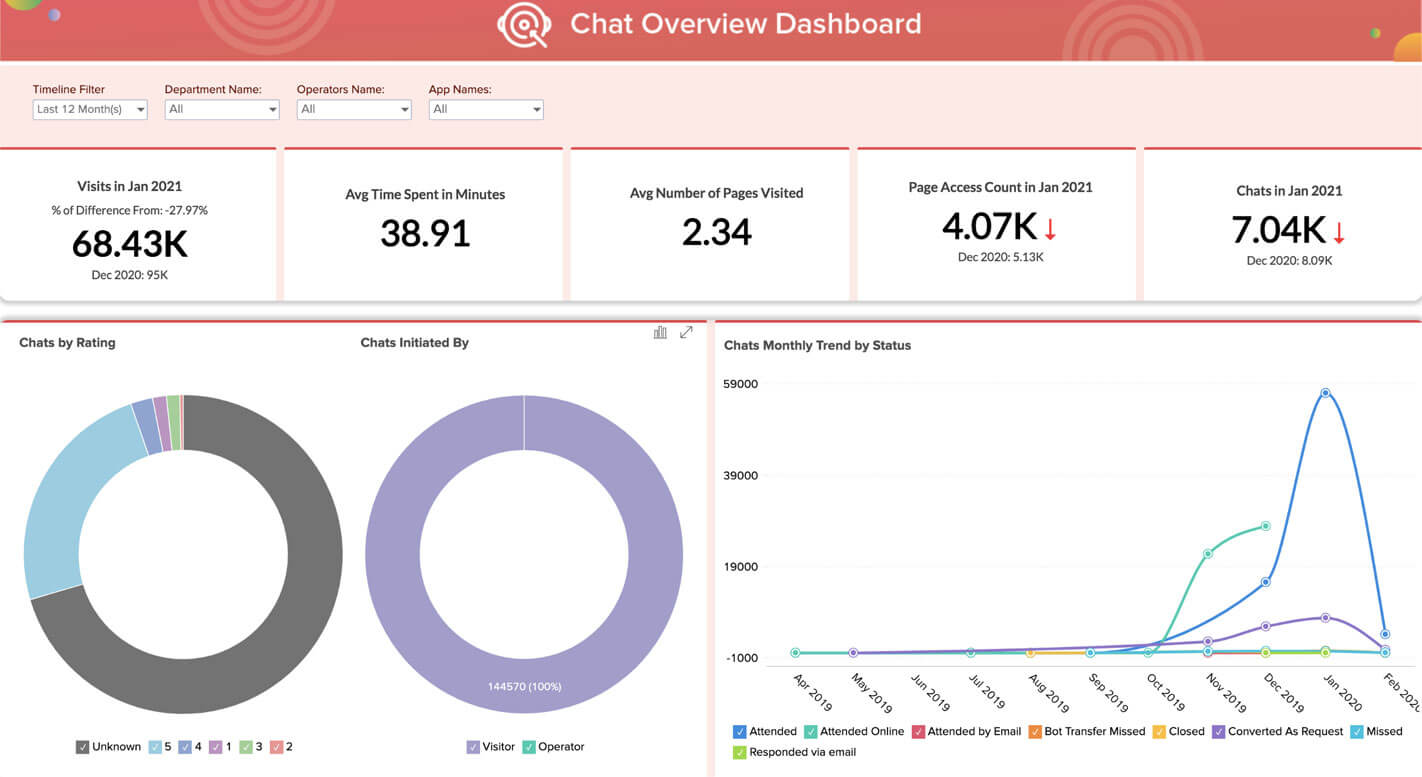 Deliver a great mobile experience with Mobilisten
Extend all the capabilities of Zoho SalesIQ to your mobile app and give users a way to connect with you from any section of it. Mobilisten, our mobile SDK, makes it incredibly easy to implement in-app messaging inside your Android and iOS apps or apps built using React Native.
Learn more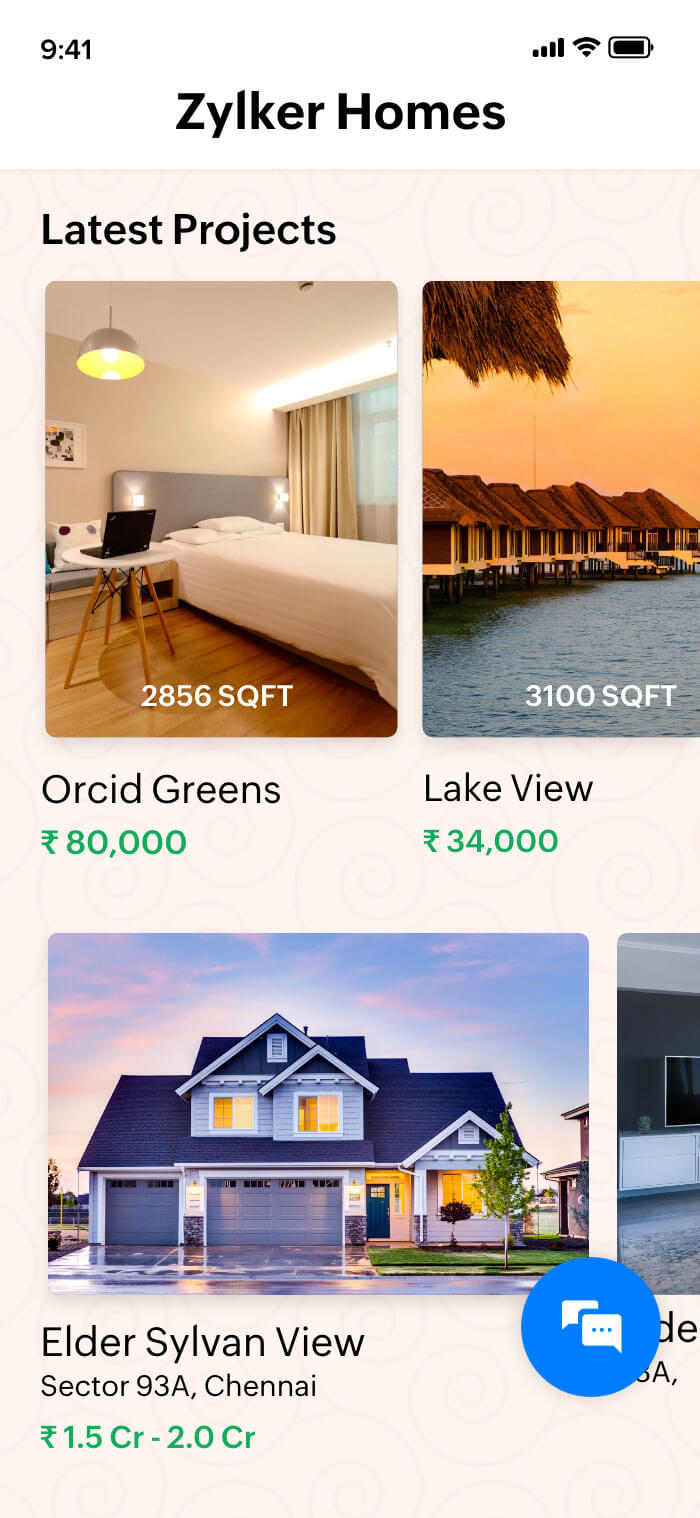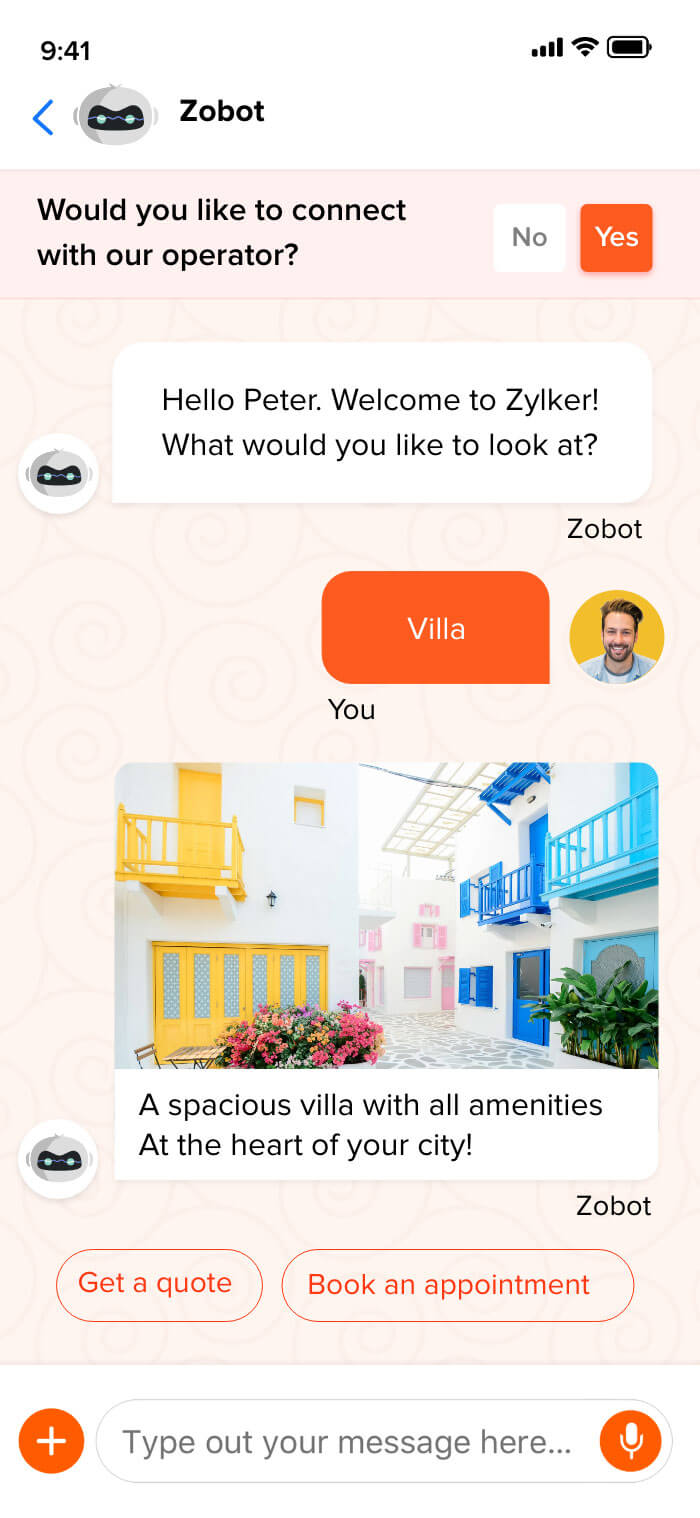 Looking for free live chat?
Try our forever free live chat plan with all the basic features businesses look for like 100 chats/month, visitor tracking, mobile apps, plugins and extensions, in-app chat, and more. No hidden charges and no credit card details needed.