Everything you need to know about HR software
Last Updated: April 8, 2020
4.0K Views
9 Min Read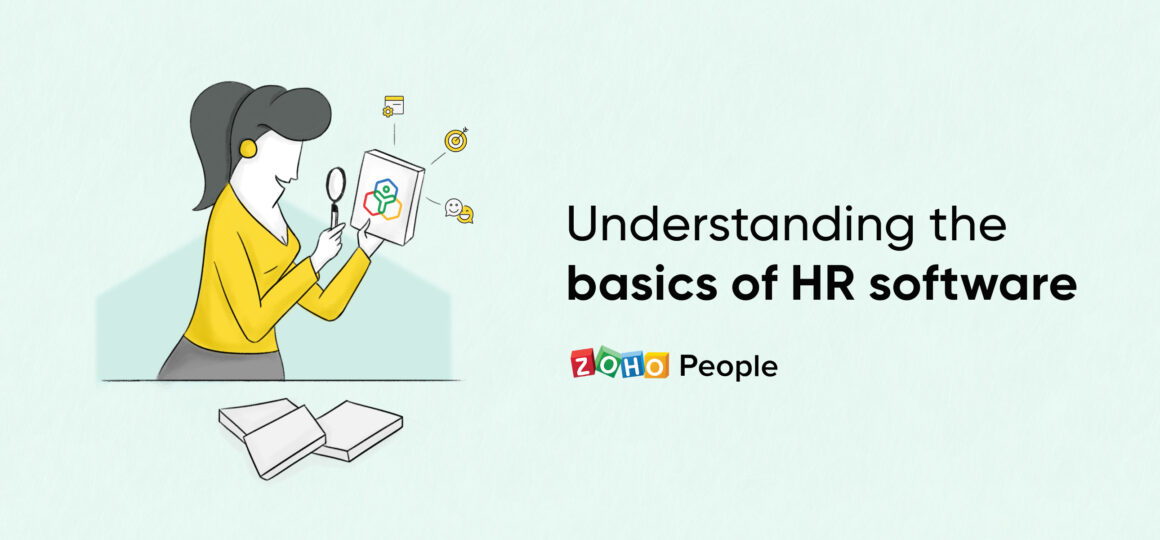 What is HR software?
HR software refers to an application that is designed predominantly to help businesses automate their everyday HR operations. It stores all essential HR information in a centralized database, providing you with easier access. HR software can be customized and configured according to the needs of your organization. This saves the HR department from repeating tasks, making unnecessary errors, or creating confusion with employees. Overall, HR software streamlines all HR practices and helps your organization manage and engage your employees in a better way.
Why is HR software important?
Employees are the most precious assets of an organization. An organization's success is based on how its employees are managed. One of the main reasons why HR software is important for your organization is its ability to ease employee management. It provides a seamless experience to your employees right from onboarding to offboarding. It also helps your organization to make better decisions for your workforce. Managing HR operations manually using spreadsheets has become a thing of the past. As the number of employees in your organization increases, it becomes more essential to use HR software to take the burden of manual administrative tasks off your employees' shoulders.
What are the benefits of HR software?
HR software can bring several benefits to your organization when used in the right way. Here are some of the major advantages:
Leads to better decisions
Making business decisions without the proper data can get in the way of effective HR management. HR software enables you to make better decisions for your workforce by using employee data. This will help you quickly identify areas of your organization that require additional attention. With a more accurate picture of the situation prevailing in your organization, you can create and implement better solutions.
Enhances employee engagement
Employees expect their organization to have sophisticated HR technology that allows them to perform their day-to-day activities effortlessly. This is where HR software shines. It allows employees to provide and receive feedback, and it enables managers to review an employee's performance easily, improving recognition and appreciation. It also eases employee training and development. All these little things go a long way toward improving engagement and retention in your organization.
Maintaining data security and privacy is one of the major tasks of the HR department because they deal with employee data. HR software strengthens security as all information is password-protected. Even within your organization, not everybody can view sensitive information unless they have suitable permissions. Most HR software systems have adopted all the latest security measures.
HR software reduces double work by automating most routine tasks. This helps you concentrate on the work that can't be automated—tasks regarding diversity, engagement, experience, and more. Also, since employees have access to their HR information, they don't need to contact the HR department every time. This saves a lot of time for both you and your employees.
Dealing with a large amount of employee data means that your HR department must comply with several federal laws. Ever-changing rules and regulations can make the compliance process even more tedious. Using HR software, your organization can be audit-ready at all times as the data is stored in a single place. As everything is automated, you don't have to worry about data errors that may result in non-compliance.
What are the features to look out for?
The ability of HR software to ease the HR processes of your organization is based on the features it has. The following are some of the must-have features that your HR software should include:
Onboarding is one of the very first activities that your new hires experience when they join your organization. The HR software you select should have an onboarding management system. With an onboarding module as part of your HR software, you can induct your new employees much easier. New hires can complete all the necessary paperwork online, preventing the need to print and distribute the documents.
Time-off management system
Managing time-off manually can be tiring and time-consuming. With the time-off management system as a part of HR software, employees can apply for leave easily by filling out a few essential fields, and this information will be updated automatically if approved. The time-off records of employees can be accessed, making payroll processing much easier. Furthermore, the availability of each employee will be visible to everybody in your organization, which comes in handy while scheduling meetings.
Attendance management system
Poor attendance management can have a severe negative impact on your organization's bottom line and employee retention rate. HR software usually includes an attendance tracker, which streamlines the whole attendance process. Your employees can log their work hours even as they work from home. Reports can be generated to get an overview of your organization's attendance patterns.
Handling shifts manually, especially when you have several employees, can be challenging. With the shift scheduling system in HR software, you can create and manage shifts easily. Shifts can be rotated automatically, and whenever there is a change in particular employee's shift, they will be notified instantly. Employees can also request shift changes in just a few steps.
Gathering, storing, and updating employee data can be very challenging when done manually. With HR software, you don't need to worry about employee data anymore. All the employee info you require is just a search away. It also allows you to consolidate data according to different locations if your organization has a global presence.
Learning management system
HR software enables you to manage the learning programs of your organization from a single place. Multiple courses can be created to match the learning interests of employees belonging to different departments. Learners can discuss and debate with their fellow learners and tutors. Online and self-learning options allow even remote workers to engage in the courses. Additionally, mobile learning allows employees to learn at their own pace.
Performance management system
Employees need regular reviews and feedback to work efficiently. The performance management system in HR software allows you to create goals and track employee progress. Reviews can be provided regularly, allowing employees to gain a sense of direction. Any discrepancies in performance can be identified and fixed at an early stage. 360-degree feedback systems allow everybody to provide feedback about an employee's performance.
HR process automation is one of the most useful features of HR software. Multiple workflows can be created in just a few steps to automate routine tasks including emails, approvals, leave management, expense claims, and more. By specifying the criteria, instant notifications can be triggered automatically. HR software also updates the data field whenever there is a change, preventing the need to manually change all information.
Employees can view, track, store, and update their own information, which would otherwise have to be done by the HR department. Data accuracy is increased when employees manage their data, and data security is not compromised because employees only have access to information that is concerned with them. As announcements, company policies, safety procedures, insurance documents, annual tax returns, and more are easily accessible, everybody will be on the same page.
Insightful reports based on data such as employee recruitment, attendance, skills, performance, turnover, retention, time logs, and engagement can be generated in just a few steps. For instance, with the reports that highlight workforce skill gaps, you can create training programs that will truly benefit your employees. You can improve your organization's talent acquisition process by understanding the employee qualities that help your organization grow.
Manual payroll processing can be tiring and time-consuming. Even a small error in payroll calculation can bring huge losses to your organization. With a payroll system, you can automate the payroll calculations and ensure compliance with all the local payroll and labor laws. It streamlines the whole process and ensures that employees are paid accurately without any delays.
How to select the best HR software for your organization?
Selecting the right HR software for your organization requires a thorough understanding of your business needs and how software can satisfy them. The right HR software can streamline and automate most of your routine processes and can significantly improve your workforce's productivity. But before we can evaluate the impact of HR software on your business, you need to outline the goals of implementing an HR management system for your organization. This will ensure that you make the right selection. Let's jump into some common steps you should follow before you make that final choice.
Understand your organizational needs
This is the most vital step in the process. Ask yourself the question, "What are the biggest HR issues in my organization?" Then make a list of the software features you'd like to have access to that would resolve these issues. You should also factor in the organization's size, culture, growth rate, and other administrative plans while making this list. After your research, you will have a starting point from which you can make a targeted decision.
Bring your team together

Everyone has different perspectives and opinions, and those of your team members are critical to the success of your business. Collaborate with them, and encourage their feedback about the new HR software. Listen closely to any concerns or expectations they have. These brainstorming sessions will give you greater insight into any obstacles you may face when trying to implement the software. After considering these factors and getting approval from top management, draft the final list of the organization's needs and expectations for the new HR software.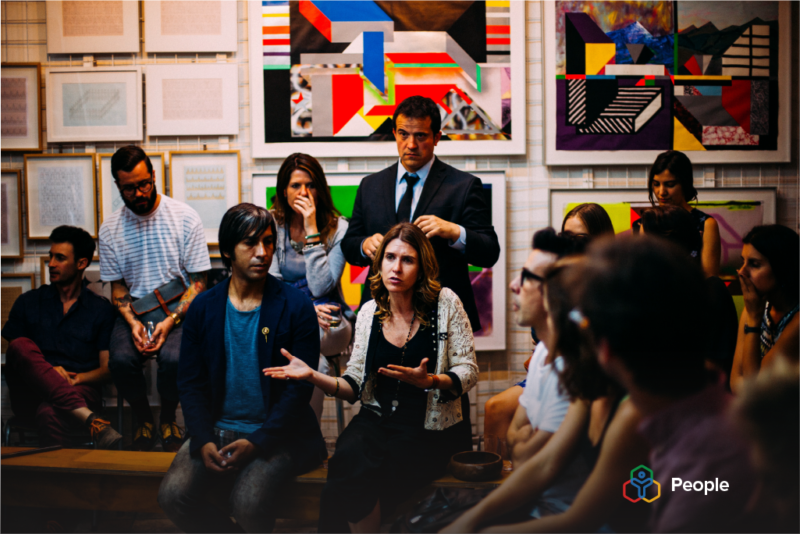 Decide on upgrades and modifications
Once you have that final list, it's time to decide how to proceed. If you already have HR software in place, perhaps the existing system just needs to be upgraded to a version with more features. It may also be worthwhile to look into integrations that can offer you functions that your current system lacks. If need be, you can completely migrate to new HR software that fits better for your organization. Whether you have HR software in place already or not, ensure that you make modifications or upgrades with the future of your organization's growth in mind, not just your current needs.
Take the weight off your HR department
HR software should include automation that will allow your HR team to break free from the shackles of routine tasks. The software program should streamline their daily processes and other administrative tasks, giving them the resources to focus more on their people. This will improve your organization's employee happiness quotient and engagement. Simply making an HR department's job easier and less time-consuming greatly reduces employee turnover because the HR team can create and implement better people management strategies.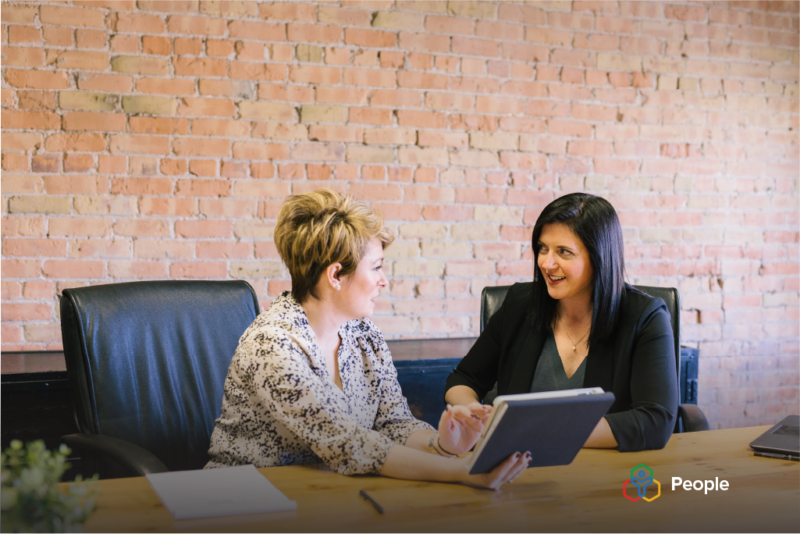 Check for integrations and customization
Your business may run on several different applications, so your new HR software should be flexible enough to integrate with these other applications and keep your workflows running smoothly. It should also be highly customizable to suit your business needs, but simple enough to be understood by any employee. In the case of companies with different levels of management, this customization should extend internally to satisfy the requirements of individual teams.
Stay within budget
Prices for HR software vary widely. Some of the features that you wanted your new software to include might cost you a bit more than your budget. You need to find HR software that meets most of your requirements without burning a hole in your pocket. Verify if your purchase will give you the ROI you expected and make a decision accordingly.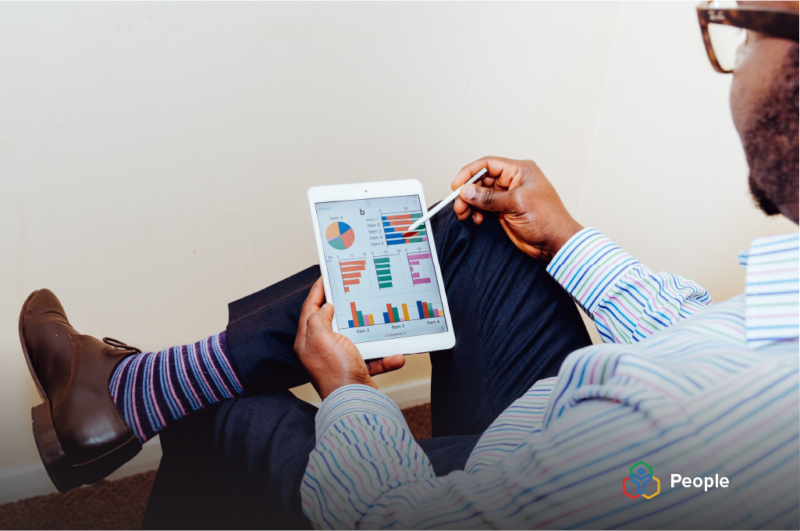 Review, support, and demo
The final stage of choosing HR software involves customer reviews, vendor support, and product demos. Check for customer feedback about the product of your choice across the internet. These websites will also give you an idea of what kind of vendor support to expect after the purchase. Finally, product demos will give you a glimpse of the software, revealing how easy it is to implement and understand. If you are still struggling to make a final choice after reviewing these three factors, see if the software vendors offer a free trial so you can explore the products in more depth.
Final Thoughts
There are so many HR Software vendors in the market and each product has its unique set of features. The HR Software that you select for your organization should be consistent with your company culture, goals, size, and requirements. It should not be temporary, but rather a permanent solution that can ease your HR management well into the future.
Zoho People is one such software application that can take care of all your HR processes and empower your workforce. It handles everything from onboarding to exit management. Read more about how Zoho People HR software can help you make the most of your business.
Leave a Reply
Your email address will not be published. Required fields are marked