Why is attendance software system important?
Why is attendance software system important?
Last Updated: December 10, 2022
885 Views
3 Min Read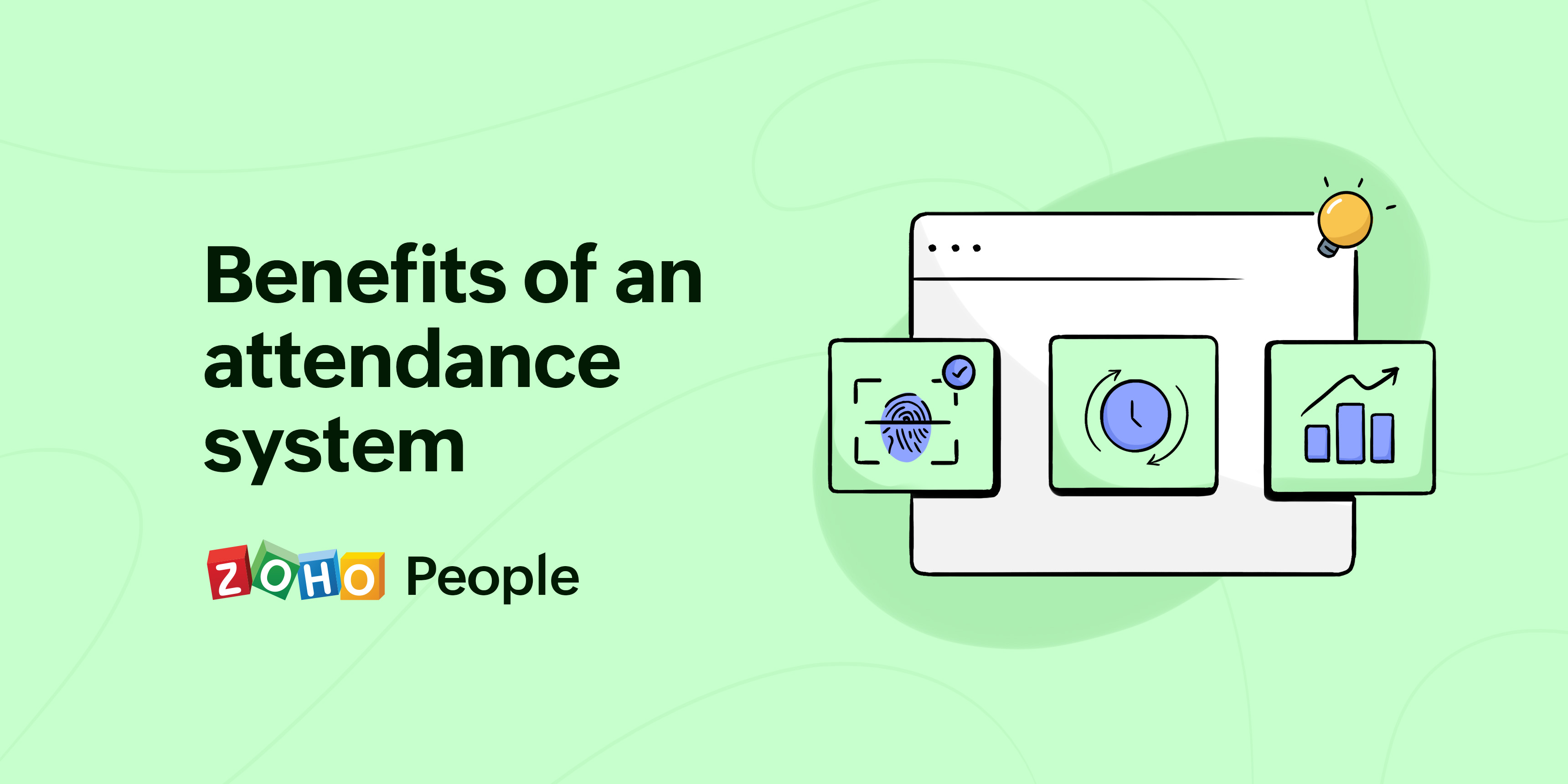 Everyone on an HR team can understand the tedium of attendance tracking. From recording everyday employee hours to calculating working and non-working days for payroll, the processes can sometimes seem never-ending. With today's work environment becoming more and more flexible, asking your employees to mark attendance manually can negatively impact your employee experience strategies. A digital attendance system can help your organization seamlessly track, manage, and store employee attendance. If you are wondering if this kind of attendance system would be worth the investment, here are the key benefits to consider:
Automates the entire attendance tracking process
With an attendance system in place, employees can easily mark their attendance through a mobile or a web app. Some attendance systems come with facial recognition capabilities to validate employee identities whenever they check in. If you already have a biometric system in place, it can be integrated with the attendance system too. Once employees mark their attendance, that data will be centralized in the system automatically. If employees accidentally mark their attendance incorrectly, they can submit requests to regularize the entries, and you can set approvals to manage them. Because the entire process is automated, you can prevent paperwork and human errors altogether.
Works closely with leave and shift tracking systems
It would be a mistake to assume that attendance, leave, and shift tracking processes work independently of each other. Since these three functions are closely related, managing them separately may result in double the work. Most of the cloud-based attendance systems now work closely with leave and shift management systems to save HR teams and employees from doing the same work repeatedly. For instance, when employees don't mark their attendance for a day or two, the system can capture the absences, and employees can then convert that to leave time. Similarly, attendance, leave, and shift scheduling systems can integrate so that managers know which of their team members are available when setting schedules.
Provides access to a variety of insightful reports
Cloud-based attendance systems centralize employee attendance data and translate it into intuitive reports that can be accessed anytime, from anywhere by those with suitable permissions. For instance, a payroll report can provide insights into the number of days employees were present in the office, the number of days they were marked on duty, the number of days they were absent, etc. Similarly, an overtime report can provide details on the overtime hours of each of your employees. When you have all these payroll inputs in a single space, payroll processing becomes simple and easy.
Supports flexible working conditions
With a cloud-based attendance system, you can allow your employees to work from anywhere while staying on top of their attendance data. Using cloud-based apps, employees can mark their attendance on the go without compromising on security. For instance, IP restrictions enable employees to check in only when they do so through the defined IP range. Similarly, if you have employees working from your client's location or a spoke office, you can set geo-restrictions to make sure your employees can only mark their attendance when they are within the defined location.
Improves employee productivity
When you have a proper system in place to track employee attendance, negative practices that hinder employee productivity, such as buddy punching and time theft, can be prevented altogether. Because employee working hours are tracked automatically and every hour is counted, employees will become more accountable. And with biometric and facial recognition technologies, your employees cannot punch attendance on behalf of others. Further, as cloud-based attendance systems offer insightful reports, you can keep better track of employee absences.
Investing in an attendance system
An attendance system can truly save your HR team from spending multiple hours on mundane paperwork. This helps them streamline attendance processes and makes employees more productive. We hope this blog post aided you in assessing the benefits of a digital attendance system!
Zoho People's attendance tracker comes with a variety of features, including On Duty and Absent Schedule, as well as admin permissions that help you stay on top of employee working hours. Learn more about Zoho People and our attendance management system.
Tarika

Content Specialist at Zoho People
Leave a Reply
Your email address will not be published. Required fields are marked