5 tips for building your next employee experience strategy
5 tips for building your next employee experience strategy
Last Updated: September 22, 2022
489 Views
3 Min Read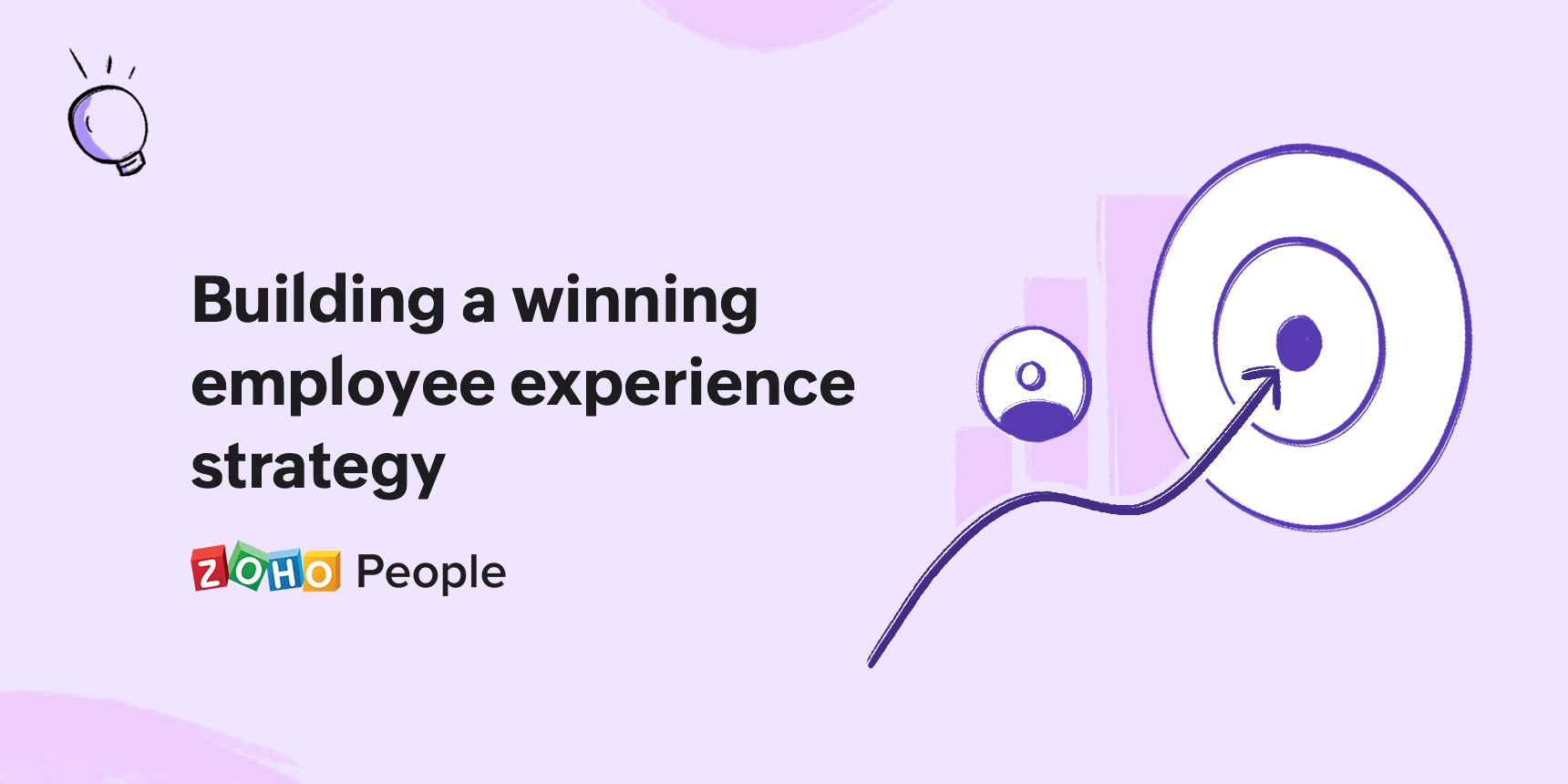 The employee experience refers to how employees feel about working at an organization, from the time they apply for a job opening to the time they call it quits. Improving the employee experience has become more important than ever. The current generation of employees wants to join organizations that recognize hard work while respecting well-being and career development. They prefer to associate themselves with organizations that provide engaging, satisfying, and productive working experiences. As a result, "employee experience" is no longer a fancy buzzword that only applies to larger enterprises. Every business should prioritize the employee experience to retain top talent and keep its workforce engaged.
Here are five tips to create a winning employee experience strategy:
Identify the moments that matter to your employees
How you manage employees during the moments that matter to them can make or break their trust in your organization. That's why it's important to identify what these moments might be and optimize your response accordingly. Some of the moments that matter to employees include their first day at work, their first promotion, their first sale, and the beginning of a new project. You can conduct one-on-one meetings with employees or run surveys to get an idea of what they value, rather than just assuming. Once you identify them, find ways to make each of those moments count for your employees. For instance, to make your new hire's first day memorable, you could set up their workspace, provide a personalized gift, take them for lunch, and promptly introduce them to their team.
Focus on the three crucial aspects of employee experience
The three essential pillars of the employee experience are culture, technology, and physical workspace. Each one has to be well maintained to ensure a seamless working experience for your employees. Culture comprises the values, vision, mission, and goals that define an organization. How well you establish those principles and align them with everyday workplace practices is what determines the success of your company culture. When it comes to technology, employees expect to use modern, flexible, easy-to-use tools that save them from repetitive tasks and make work easier. When it comes to physical workspaces, ergonomics, lighting, and seating arrangements can have a huge impact on the employee experience.
Make effective use of data
Employee data can be a real lifesaver when you are trying to improve the employee experience. Analyzing data pertaining to every stage of an employee's journey with your organization can provide you with valuable insights. These insights can help you realize the reason behind specific workplace issues and identify what's working and what's not. For instance, if you are looking to improve your training practices and make them more useful to your employees, analyzing training data like course ratings, trainer ratings, and learner feedback can unlock insights required to provide an exceptional learning experience to your employees. For this, all you need is HR software with people analytics capabilities.
Defining your employee personas is a key step in personalizing your employee experience. By grouping employees with similar attitudes, beliefs, desires, behaviors, and problems, HR teams can better tailor their initiatives. Check out our infographic to understand how to identify employee personas. Once you define your employee personas, talk to each set of employees to understand what matters to them at work and what they expect from your organization, especially in terms of management.
Measure employee experience intermittently
Evaluating your employee experience strategies from time to time is crucial to assessing your return on investment and making the necessary changes for maximum impact. Surveys are a great way to understand how your employees perceive these strategies. People analytics can also help you understand the performance of your employee experience strategies. In addition, establishing KPIs like employee satisfaction index, employee turnover rate, employee engagement, and customer satisfaction can help in evaluating the employee experience.
Building your employee experience strategy
A tailored employee experience is truly the next big thing in workplace management. Organizations will have to optimize their employee experience to gain a competitive advantage and retain their top talent. We hope this post gave you insight about how to create an employee experience strategy that works.
Zoho People, our employee experience platform, can help you automate and simplify every aspect of the employee journey, from recruitment to retirement. Learn more about Zoho People.
Also Read:4 challenges that impact employee experience management
Tarika

Content Specialist at Zoho People
Leave a Reply
Your email address will not be published. Required fields are marked