Introducing Facial Recognition in Zoho People
Introducing Facial Recognition in Zoho People
Last Updated: December 3, 2020
2.0K Views
3 Min Read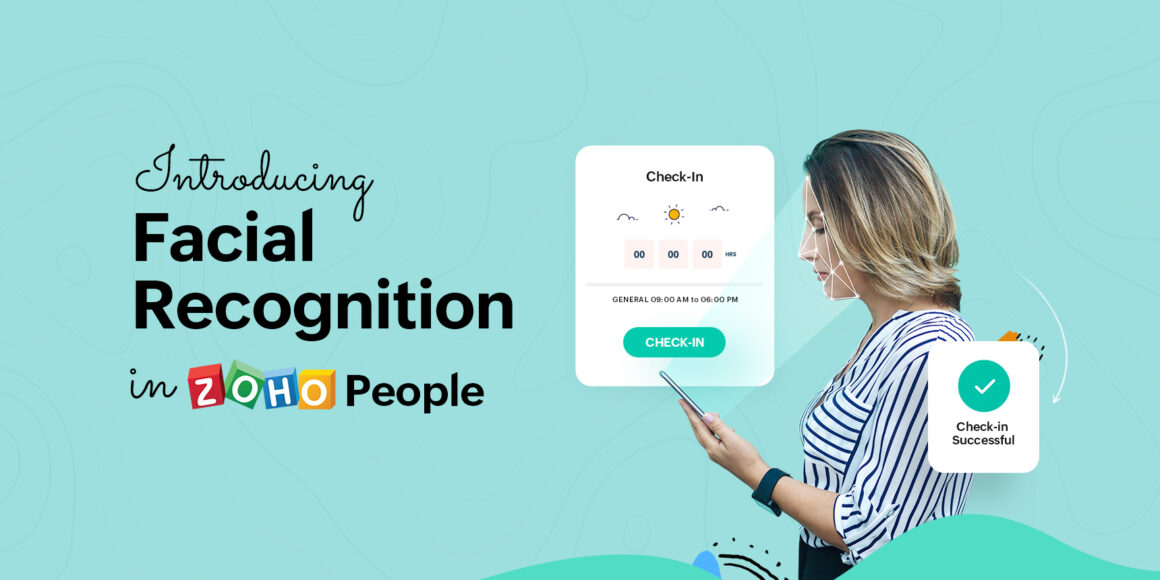 With Zoho People, our HR software, we strive to make people management easy for our customers. We listen carefully to your feedback, questions, and suggestions, and we try to ensure you receive only the best user experience possible. One of the features that has been highly requested is Facial Recognition, and we are super excited to announce that it is now available as part of Zoho People's attendance management system.
What is a facial recognition system?
A facial recognition system is one of the safest and easiest ways to mark employee attendance. It captures an image of your employee's face to validate their identity when they attempt to check in or check out through their Zoho People mobile application.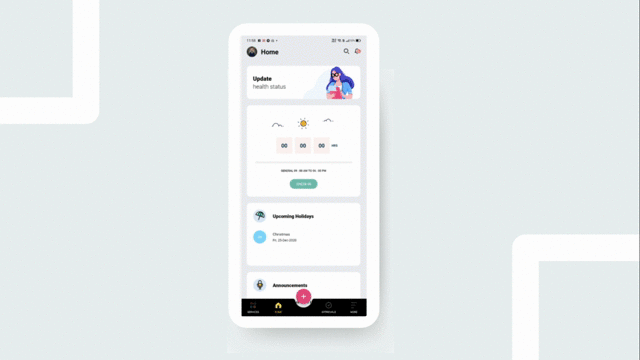 This feature can help you ensure that your employees work from their specified work site. If they are working remotely, this is an efficient way to track where they are working from and where any organization assets like phones, computers, or other items are located. Because it's contactless, facial recognition is a safer way of checking in and out for jobs during this ongoing pandemic.
How does the facial recognition feature work in Zoho People?
This facial recognition feature in Zoho People has two options to facilitate stress-free attendance management. The first option captures an image of your employees when they check in, check out, or go for a break. The image is then saved inside the system and can later be accessed under the list view in the attendance module by reporting managers or administrators to confirm the identity and location of employees. With this option, the picture captured during check-in or check-out will not be matched with the profile photo of your employees. However, employees can check the picture themselves as well. The second option captures an image of your employees when they request check-in or check-out and verifies if it matches with their existing Zoho People profile picture. Check-in or check-out will be successful only when the two pictures match. You can select either one of these options or both.
This feature can be enabled for a specific set of employees as well. For instance, if 10 of your employees are working from specific remote locations, then the facial recognition feature can be enabled for them to make sure that they all work from that location. This way, other employees who work on-site don't have to use facial recognition every time they check-in or check-out. This feature can also be useful to monitor the attendance of shift employees. To enable this option in facial recognition, go to the User/Shift Specific Settings under the attendance module.
Disclaimer: Liveness detection and anti-spoofing through depth detection are currently available in a limited number of devices.
Full anti-spoofing supported devices:
Front camera: iPhone X to iPhone 13, iPad Pro 3rd Gen or newer; Front & rear camera: iPhone 14
Final thoughts
Payroll processing relies on accurate attendance management. With the facial recognition feature in our attendance management system, you can be sure of your employee's identity no matter where they work from. This also prevents illegal entries and keeps your data free from theft and tampering. Learn how to enable this feature for your employees.
Note:
You need to have Zoho People version 7.6.1 (Android), version 10.1 (iOS), or higher to use this feature. If you don't have this, please visit the Google Play Store or the App Store to update your application.

This feature will be available for all editions.
Also read:Introducing Zoho People Kiosk: Clock in and clock out with seconds using facial recognition
Tarika

Content Specialist at Zoho People
Leave a Reply
Your email address will not be published. Required fields are marked