Shift scheduling that gives you complete control
Built to streamline employee shift scheduling and manage multiple rosters smoothly, Zoho People's shift management system is flexible, dynamic, and customizable to your needs. Define shifts, add employees, configure payouts, and automate shift rotations—all from one place.
Sign up for free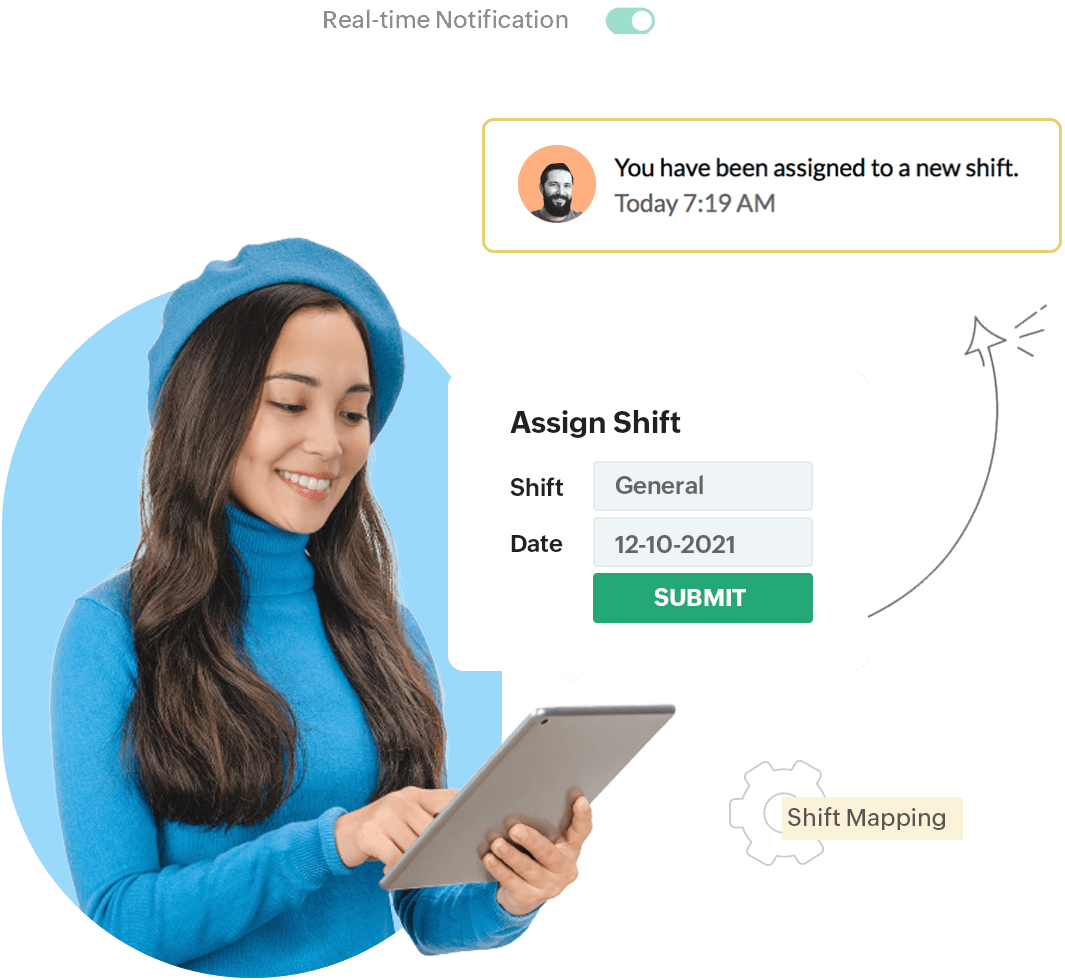 Map employees to standard shifts or create new ones that suit your needs
Enable automatic shift rotation with our custom scheduler
Mark, track, and analyze breaks and allowances
Customize shifts to suit your teams
No matter the amount of employees you have or where your teams are located, design shift schedules that cater both to your workers and your customer base. Redefine shift management and workforce optimization with Zoho People.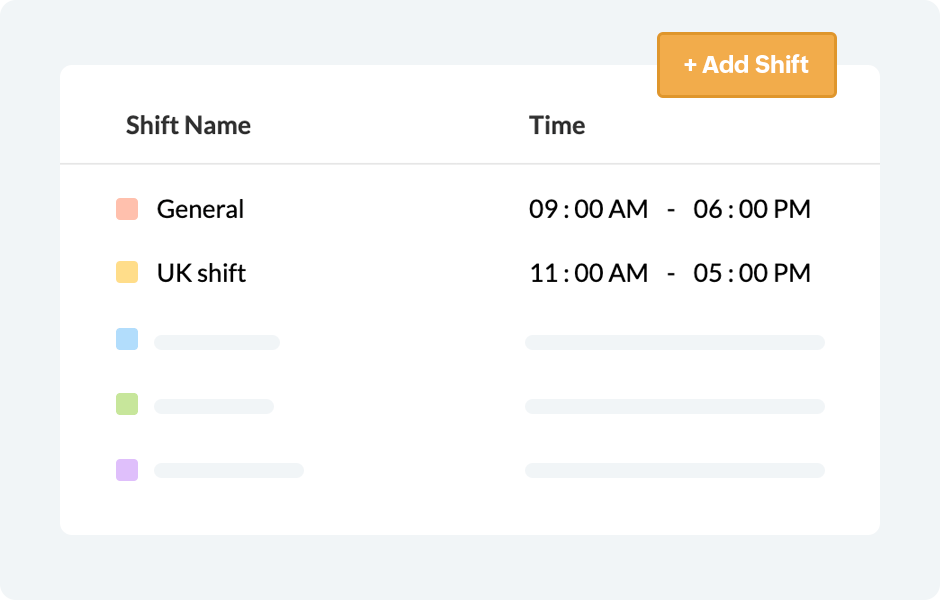 Stick to standard shifts or create new ones
Use standardized shifts for all your employees or create custom ones. You can add or remove employees from these respective shifts as well as edit the shift details for each employee. Our import option saves you the hassle of individually adding employees, so you can get your new shifts ready in no time.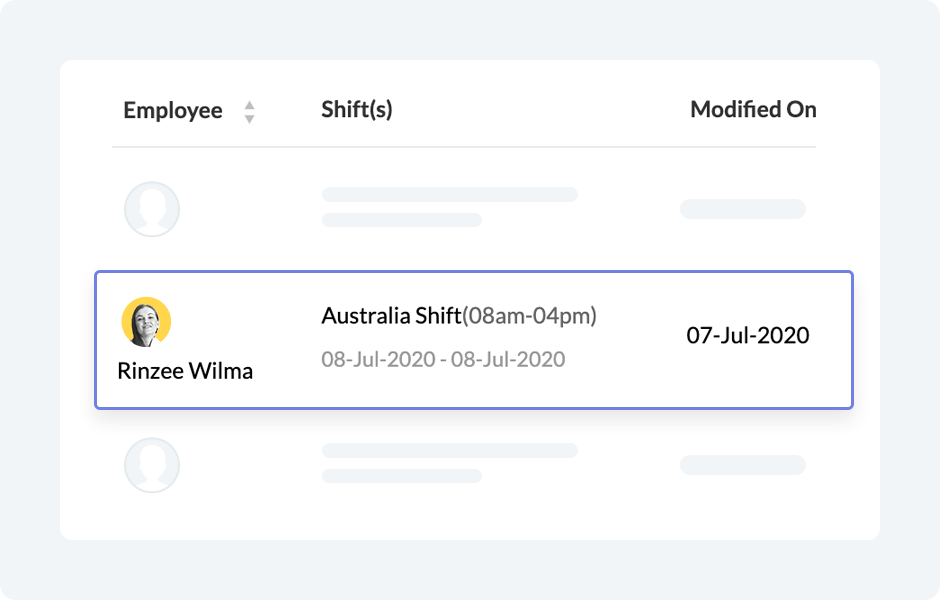 Accurate mapping and better insights with shift calendar
Add employees to respective shifts with just one click. You can also map users to the shift based on their department, location, and designation. The shift calendar displays the shift cycle of all employees for the upcoming months. You can switch between the weekly and daily views and apply filters for better insights.
Control every aspect of a shift
There's more to shift scheduling than adjusting to different time zones. From shift-based holidays to allowances, employees are on the lookout for many details when they are assigned to a shift. Define weekends, breaks, and allowances for every shift to give your employees better and more consistent clarity.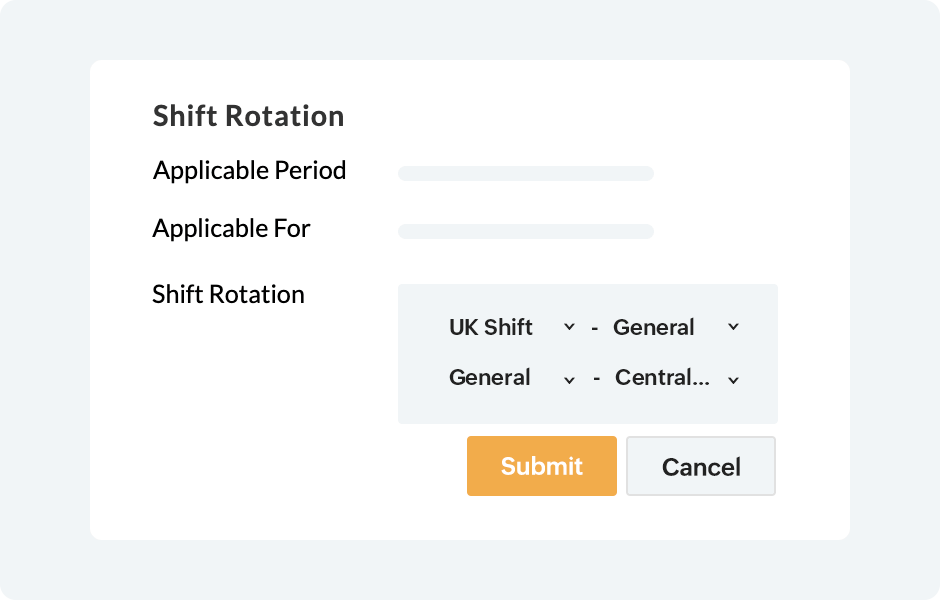 Automate shift rotations
Say goodbye to handling shift rotations manually. With the shift scheduler, configure and rotate shifts automatically. Set the shift frequency, time, and duration, and just hit submit. The shift scheduler can be configured across departments and designations, saving your team from hours of manual labor.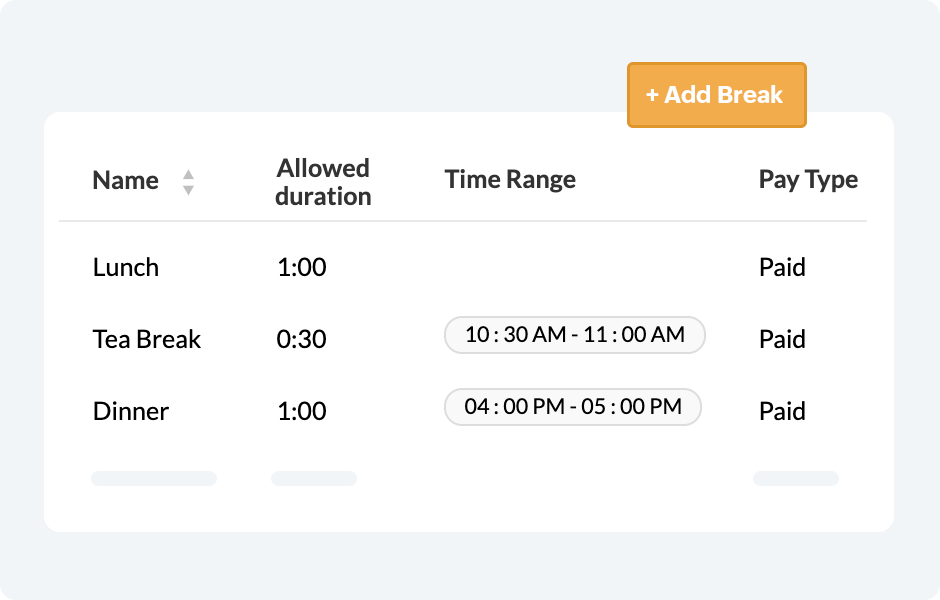 Manage breaks
Define and manage breaks for all your shifts. You can allocate a particular break time and configure it to be payable or non-payable. It can also be set up as an automatic or manual break. Explore your options and make break management a breeze with Zoho People. .
Get real-time notifications
Keep your employees updated on shift swaps, schedule changes, and other important shift details. Employees will receive real-time notifications right to their mobile and web-based devices. This helps promote transparency in your workplace and motivates employees by keeping them informed.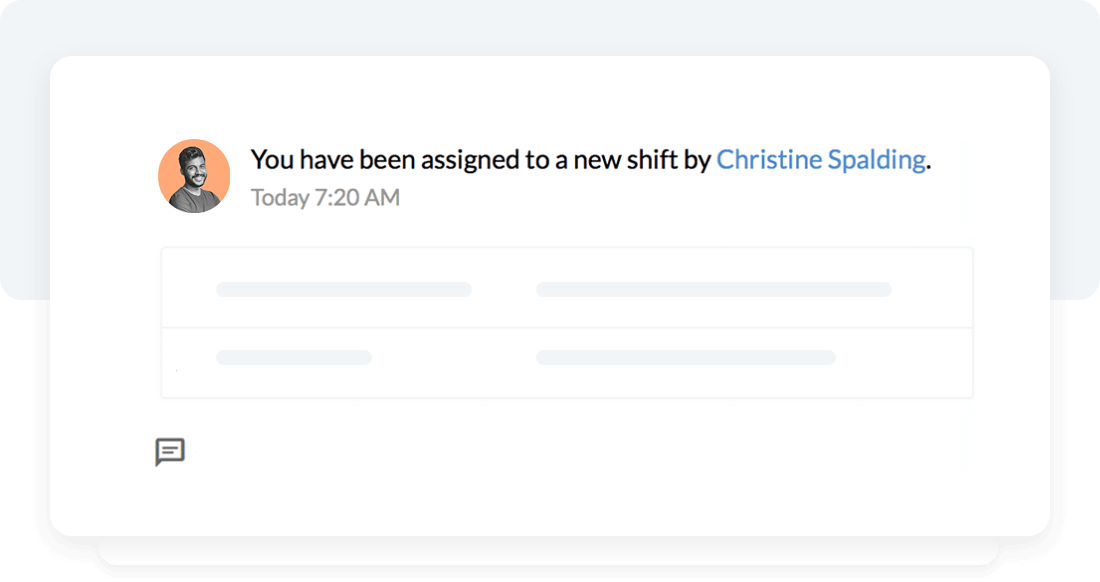 Streamline your organization's shift management with Zoho People.
Sign up for free