How Melbourne's neighbourhood small business, SGD Body & Beauty, improved customer engagement and retention with Zoho One
The Company
SGD Body & Beauty in North Melbourne started like many sole trader businesses do—as one person helping a friend. Of course, it never stops with one friend. Word spreads and pretty soon, you have a swarm of people asking for your expertise.
Sarah Dower is a health and wellness enthusiast who also knows a thing or two about wedding makeup. So when her friends and family came to her for skin care routine and advice, she realised she had to offer a holistic experience. "What we put on our skin affects our internal and mental health. At the same time, what we do with our bodies, what we feed ourselves and the exercise we get, or lack thereof, can then affect our skin as well," Sarah explained.
What started as a favour quickly blossomed into a full-fledged health and wellness business. "I offer personal training, I'm a yoga, meditation, and Pilates teacher, and I've also got a range of beauty retail products," explained Sarah, the owner and founder of SGD Body & Beauty. Something that makes Sarah's business unique is that it also runs on wheels. "A lot of busy people often struggle to find a time to get down to a shop to buy their makeup, skincare, and nutrition needs, and they might struggle to get down to the salon to get makeup done. So I run a mobile service, and I've branched out to online offerings as well," said Sarah.
Though her aim was to keep people healthy and sane during lockdown, COVID-19 restrictions were impacting Sarah's business model as well.
The Challenge
Running a business from a static office space or even a garage is hard enough by itself. But being mobile meant Sarah was constantly travelling to and from clients' places, finding convenient parking spots, and making it back in time to meet the next client. Handwritten processes were out of the question. "I'd previously been running my business on a bit of a hodge-podge of systems, but doing a lot of mobile work, I really wanted a cloud-based system for all the different things I was doing," she said.
SGD Body & Beauty is Sarah's passion project. She also has a full-time sales job at a healthcare technology company. This unique combination of health and IT experience helped her identify her technology needs rather quickly. She needed a CRM, of course, but also a bookkeeping system, email marketing tool, and an electronic signature tool for clients to sign waivers and fill out questionnaires. Though she found various tools that did what she needed, they lacked certain functions, and more importantly, none of them integrated well enough together.
"I was using Saasu for my bookkeeping and CRM. It was really good at the bookkeeping side of things, but the CRM component was limited," Sarah pointed out. Also, the lack of timely reminders for upcoming tasks was a major pain point. "You basically had to go into the individual contact to see what tasks were due for them," she explained. "Which means you needed to remember that you have to follow up with so-and-so and then go into Saasu to know what you need to follow up on." Even if Sarah wrote the tasks down physically, because her calendars were electronic, they'd often get lost. "Even when I'd have something down, if I didn't put a task on my phone Reminders app, I'd easily forget it."
Sometimes, if you only have a handful of clients, certain feature limitations don't bother you. However, Sarah was actively expanding her business. "With everything that's going on, I've been wanting to take my business to the next level, and I wanted something that would give me a bit more functionality in terms of the CRM, as well as email and email marketing options."
In addition to Saasu, Sarah had also started using Zoom to offer her online classes, and Hello Sign for clients to sign waivers, register for group classes, and fill out pre-class questionnaires. Her email list was set up on a free version of Mailchimp, and her appointment scheduling system was powered by Square bookings.
Commenting on her process at the time, "Whilst I had things automatically linking from Square into Saasu (CRM), it wasn't a seamless process," said Sarah, explaining that because people could make their purchases without entering a verified email address or a contact number, she couldn't follow up with customers to establish a longer-term relationship.
Even though Sarah seemed to have addressed some of her business requirements, things weren't gelling together as well as she'd hoped. "I was using Zapier to integrate all of those apps together," she said, adding that even though it was a good tool to work with, it had its demerits as well. Not only did she have to set up the integrations manually, but they often failed to sync data properly. "Invariably, things would go wrong with the sync and you'd get things that wouldn't go across because there was some small issue—like it didn't recognise the email or someone mistyped a name, or put an extra full stop in an email address, or something like that."
Naturally, that meant a lot of checking. Rechecking. And checking yet again. For instance, when customers signed up for her mailing list by filling out a form on her website, that information automatically went into Mailchimp. However, Sarah still had to cross-check that those customers' details were updated in her Saasu system as well. "I was spending quite a bit of time cross checking, making sure that a customer I'd entered into my bookkeeping system was also entered into my email mailing list in Mailchimp and that everything was cross pollinating," she explained.
Scheduling online classes and completing online waiver forms for those classes involved a lot of time-consuming manual tasks as well. "I'd have to get their contact details from my bookkeeping and CRM system and then copy the emails into a Zoom invitation manually," Sarah said. Similarly, when her customers filled out waivers or health questionnaires, she received those documents as PDF files. "I then had to copy and paste all of the data into my bookkeeping and/or mailing list," she said.
With a lot of time spent on administrative tasks, Sarah's focus was scattered. "I had a whole lot less visibility into the date someone might've subscribed to the mailing list and how long it took them to become a paying a customer, for example."
The Solution
Sarah first heard of Zoho from her sales job. The company she worked for was using Zoho CRM, and she was already familiar with its functionality. As a Zoho CRM customer, she was introduced to Zoho's operating system for business, Zoho One, and started looking into it as a possible solution for her own needs.
"By the time I considered how much I was paying for all those different tools, Zoho One seemed like a good alternative," she said, referring to her decision to move to Zoho One. She had also considered HubSpot, a recommendation from family members who run their own businesses. However, HubSpot was just one tool. From her previous experiences, Sarah was aware that, even if she chose HubSpot, she'd still need to use 3rd-party tools to integrate the other apps she was using. "While HubSpot is a good CRM and marketing tool, I couldn't see any cost effective bookkeeping system to go with it. I looked at Xero as well, but I'd still need 3rd party tools like Zoom. With each of the different tools I looked at, there was something from the Zoho suite that it didn't have. And so I thought, 'it's got everything in one. It's a no brainer.'"
That reasoning has worked well for Sarah. She now has everything she needs—and a few more apps as well. "It's one monthly payment, and it gives me that bookkeeping system, a CRM system that has way more functionality than I had before, an online meeting tool, and it also gave me an e-signature tool," she noted. Apart from Zoho Meeting and Zoho Sign, Sarah has also implemented Zoho Forms and Zoho Campaigns as well. "I have Zoho Forms embedded in my website so people can sign up for a mailing list."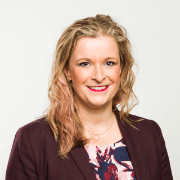 According to Sarah, one of the best things about her Zoho implementation is that she got a direct solution to the problem she faced with her Saasu CRM. "If you log into CRM, it gives you a list of tasks and who those tasks are related to.You can click on that and it automatically pulls out contact details, emails, phone numbers, and all that." This came as a relief after having to manually keep up with tasks. "You don't have to go into individual contacts to find those tasks. You've got your tasks, meetings, and even any opportunities—so if someone says they want to get a pack of personal training sessions, but they can't do it right now, then you can log that as a potential in CRM and it'll automatically log it in. If you go into potentials later, it'll show you who said they're going to buy and when. So you're easily seeing those details and not losing track of them, and having prospects go elsewhere because you haven't followed up on time."
Sarah has also replaced her Square booking system with Zoho Bookings, and at the time of writing, her first impressions are positive after experimenting with it a bit. With Square booking, she noticed that her clients were redirected to the Square website to continue booking their session. With Zoho Bookings, however, that's changed. "Zoho Bookings lets you embed it on the website, and the customer can click through. It's basically completely on my website. From that perspective, it's better because it keeps visitors on my webpage as opposed to being transported off to that 3rd-party website to make a booking," she said.
With Zoho Books, Sarah tracks her standard metrics, like income and profit, against her expenses. "I'm also tracking which customer and which product lines are profitable," she said, adding that she'd like to further expand her analysis by tracking her major income sources, in terms of customers and products, and understand the time it takes for a client to go from a prospect to a paid customer. "I think that's really going to help me grow and see what's working and what's not. Rather than just tracking along and going 'the dollars look ok, the income is good, that's it'. I'm going to start getting a bit better now that I've got an all-in-one tool that gives me some flexibility to track some of those things as well," Sarah noted.
Benefits and ROI
The biggest benefit SGD Body & Beauty achieved from using Zoho One is the time it saved Sarah so she could focus on doing what she loved most.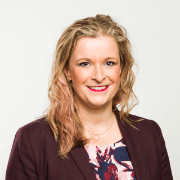 At the time of writing, Sarah had been using Zoho One for just over 2 months. She was still reeling from the surprise that all of what she used to do manually was now automated. "The first couple of customers I onboarded, I cross-checked that everything was going through properly," she said. "I almost couldn't believe it because it was a lot more seamless than the other tools that I was using. I don't even check them now, they just appear!"
All of this time saved has allowed Sarah to engage her customers more effectively. Nearly 80% of her clientele have adopted her online training methods and are actively participating. Sarah has also been able to track sales for her retail products so she knows when her customers might run out of a product and when they need a follow-up to buy again. "That means they're not going to go to the supermarket because I'm there and I know roughly when they're going to run out," she explained. "Because I'm tracking that in Zoho as well as my tasks, I'm better able to follow up. I know for a fact that with a simple follow-up, I've been able to improve my product sales during lockdown. That's probably one of the biggest benefits of Zoho One—engagement and reorders for physical products."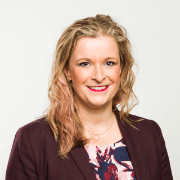 Looking forward
Sarah has barely scratched the surface of what she can do with her Zoho One subscription. She continues to evaluate how she can optimise her use of Zoho Bookings, not only to allow clients to schedule discovery calls but also to book a slot in her group classes.
"I've got a bit of a dashboard set up in CRM," Sarah said. However, as the economy recovers from the Delta strain of COVID-19, she expects to ramp up her business further using the more advanced business intelligence functionality that Zoho Analytics offers. "As the business grows, some of those deeper analytics will become more and more important to keep track of."