Corporate cake delivery business found a sweet spot with Zoho's integrated apps
The Company
Birthday celebrations at work can be a lot of fun—unless you forget a coworker's birthday and have to scramble at the last minute to find a delicious cake. Recognising that this is a common occurrence, in 2016, Robyn Hewson decided to turn her hobby into a business by launching Little Birdy & Co., a cake delivery service in Brisbane that caters particularly to corporate organisations. Her one-of-a-kind reminder service keeps track of each customer's staff birthdays and major occasions. A few days before an event, she calls clients to confirm, and then delivers a cake right to their door.
The Challenge
When Robyn started Little Birdy & Co., she had young children at home and didn't have much time to focus on digitising her business process. Although she was fortunate to have a business mentor to guide her along the way, like many others, she experienced a learning curve as an entrepreneur. "When you first start your business, everything will be a challenge. You've got to learn every single part of your business and have to be a jack of all trades until you can afford to outsource or employ people," Robyn said.
For her first two years in business, Robyn relied solely on spreadsheets to track and manage her client requests. As Little Birdy & Co. grew, she couldn't handle the demand of orders anymore, and hired a courier service to make the deliveries. This created another facet of her business that required close tracking and monitoring. While the spreadsheets did seem to do the job initially, it didn't take long for Robyn to experience their limitations. "Spreadsheets are great if you've got only a single screen full of information, but when you start adding extra tabs, it becomes quite difficult to navigate and find all the information you need," she pointed out.
Robyn knew she had to find a system to keep her business more organised. But to add to her frustration, most software solutions she could find at the time were either designed for bakeries or businesses that accept orders for customised cakes. She couldn't identify an effective solution that would help manage her unique business process and recurring orders.
The Solution
For nearly six months, Robyn invested her time in testing and trialling various software to find a solution that would suit her unique business. While Ordermentum, an ordering and payment platform, did seem promising initially, she wasn't too happy with their customer service and decided not to proceed. "I tested a bunch of different systems, and nothing really worked like I wanted it to," Robyn explained.
It was during this search in 2018 that she first came across Zoho Creator, a low-code application development platform. Until then, Robyn had never heard of Zoho, nor had anyone else she spoke to. She had no prior experience in software development, but curiosity inspired her to give the platform a shot; the rest was history. Within a short period of using Creator, Robyn realised she had finally discovered a way to make things work for her business.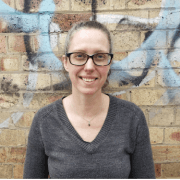 Robyn has even managed to use Zoho Creator in the kitchen. She has streamlined her production process by setting up a page that provides the kitchen team with clear instructions and exact ingredient measurements based on the orders they have for the day. "When you're in the kitchen, Creator shows you all the orders, tells you exactly how much batter or icing you need, and [tells you] how to assemble it all together based on the recipe I've built into the system," she explained. "As we go along, I'm looking to improve that process by adding more recipes and product photos to make the job easier for the kitchen team. I know I can do it."
Robyn believes Zoho Creator has helped her save a lot of time and improved her production process. "All I have to do is turn up in the kitchen and check a couple of reports that tell me everything I've got to print. Then, I take a CSV file from Creator and send it to my printer with the right dimensions and volume to get all my labels printed. We even have a daily automated report sent to the courier service with all the details of the orders for the next day," Robin shared.
Following her success with Zoho Creator, Robyn discovered Zoho One and decided to explore the range of other business tools that could help improve operational efficiency. While she had initially used Freshsales CRM, it made sense to migrate over to Zoho CRM. She also started using other applications, like Zoho Projects, Books, Invoice, Survey, and Flow. Seeking help, Robyn engaged Relevate, a Zoho implementation partner, to implement her new Zoho One account.
Since Little Birdy & Co. uses Shopify as its primary e-commerce platform, Avon Collis from the Relevate team helped set up a flow with Zoho Creator that automatically creates a contact in the CRM with every order. If the order comes from an existing contact, their order details are added to their account. Once the order is accepted, the entire billing process is completed through Shopify. Now, the CRM is also capable of sending automated follow-ups to clients every three or six months to update their employee birthday list.
Ever since the Covid-19 pandemic began, Robyn's digital interactions with suppliers and vendors have significantly increased, and so have the number of passwords she must maintain. The secure password manager, Zoho Vault, has been a game changer. "I needed somewhere to store my passwords as I have a lot, and they ended up being variations of the same password, which isn't very safe." A friend recommended a solution to Robyn, but knowing she had Zoho One at her fingertips, she looked for a Zoho alternative. "While looking into how much a password manager would cost, I had a thought to check if Zoho has a similar system. And it did!" Robyn exclaimed. "I love that I can go into Vault and not only have my username and password, but also a link to the site. One less thing to do."
Benefits and ROI
For Robyn, one of the most significant advantages of using Zoho One is that she now has easy access to a broad range of tools that can bring value to her business.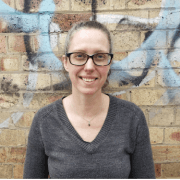 While the company does use Xero and a few third-party applications, Robyn loves that Zoho One keeps all business data well-integrated for one easy subscription fee.
"While tools like Zapier keep your work apps connected, you have to pay a premium price for it to connect with popular platforms. And even after spending so much money, there's no guarantee that these apps will always continue to talk to each other," Robyn said.
For Robyn, the best part about using Zoho Creator was that she didn't encounter the barriers she found with other systems. She was able to add as many custom fields as she wanted whenever necessary, and shape the system to her exact business requirements. "With Creator, I mostly go back and forth wanting to add some information or have a report show up somewhere in the system. After that, it's only a matter of me working out a way to make it happen."
Having used Zoho Creator for a while now, Robyn has noticed a lot of significant improvements to the application over the years. "I've been helping a friend build a system for her food business using Creator and it's interesting to find all the new features that now come inbuilt," Robin shared. "A few things I had to build from scratch are already there, and it's a lot easier to set up than when I was doing it back in 2018."
Recalling life before Zoho, Robyn shared, "Before Zoho came into the picture, things were very labour-intensive and could go wrong quickly. Today, I'm miles ahead of where I would have been otherwise."
She appreciates that there's been hardly any need for her to approach Zoho for support—but when she has, her queries were quickly resolved.
Looking Forward
Robyn's goal for the upcoming year is to work with the Relevate team to set up a portal where clients can verify themselves and update their own details. She believes that this will reduce the possibility of errors, give her customers the power to update their details, and save some time.
She is keen on exploring how to use Zoho Analytics to gain key business insights and SalesIQ to improve her website visitor engagement. Currently operating from a commercial kitchen in Brisbane, Robyn is taking one step at a time to lead her business to success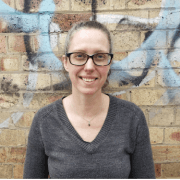 Thank you, Robyn, for sharing your experience. Your story inspires our team to work harder and continually improve our products for all our clients. At Zoho, we are committed to providing powerful software solutions to help businesses like yours improve processes, team productivity, and your clients' lives.