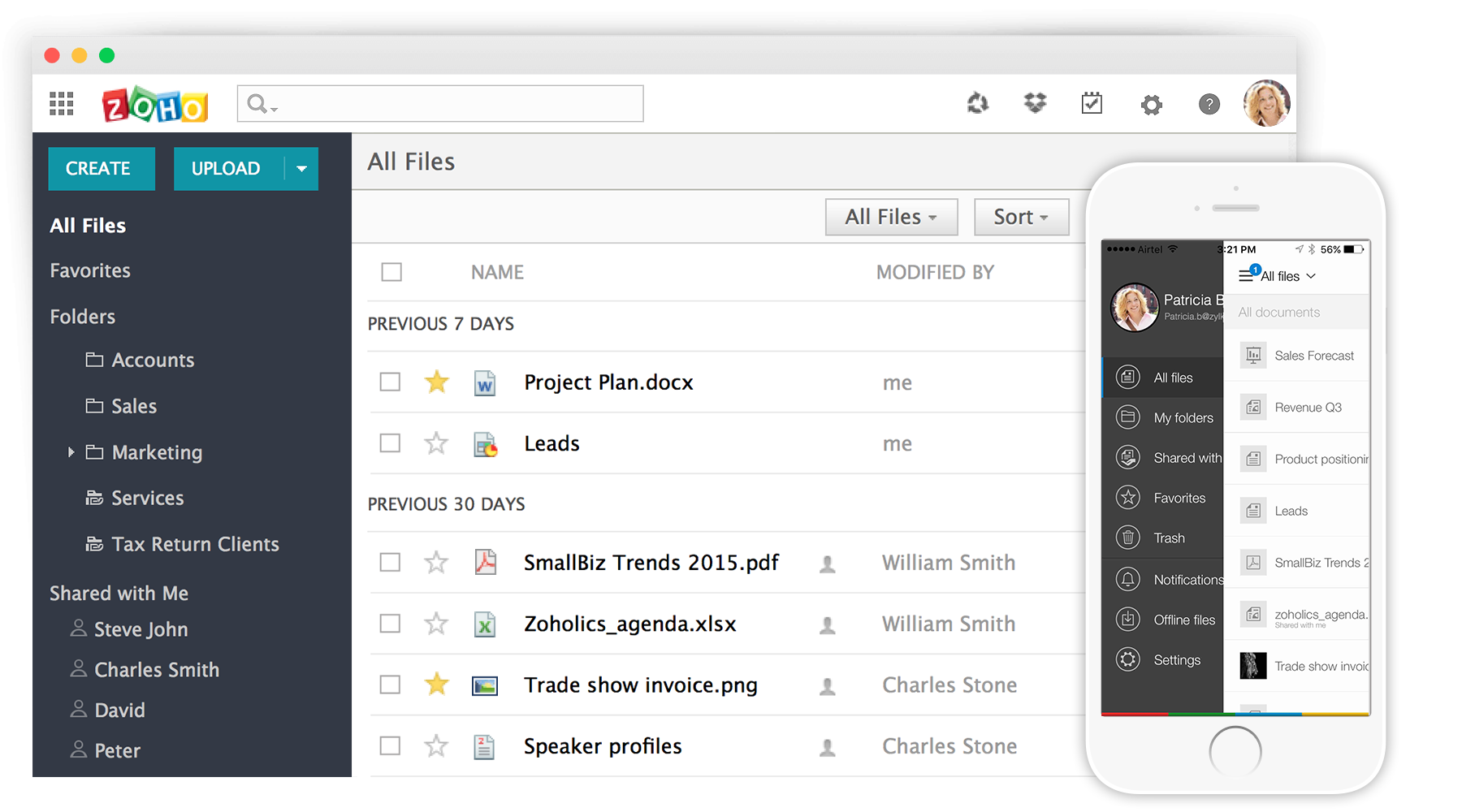 Everything you need to effortlessly manage your documents online.
Zoho Docs for every device.
Download Zoho Docs app on your smartphone and tablet.
Zoho Docs for your desktop.
Keep your files in sync, backed up, and available wherever you are.
Brands using Zoho Docs
BCC
Valrhona
CocoCola
ITV
Parliment UK
Police USA
UMA
Tesla Motors
Christopher Isak, TechAcute
"A complete set of tools for your business. Okay, I'm no sales person of @zohodocs but check these products!"
More Stories