Never lose a file
Move all your files to WorkDrive to ensure complete control over your data. WorkDrive supports preview for 220+ file formats—images, videos, PHP files, and more—so you can manage anything and everything from one place.
Automatic file sync
Changes made on files and folders will automatically sync across devices. WorkDrive ensures your data stays up to date and you always have access to the newest files.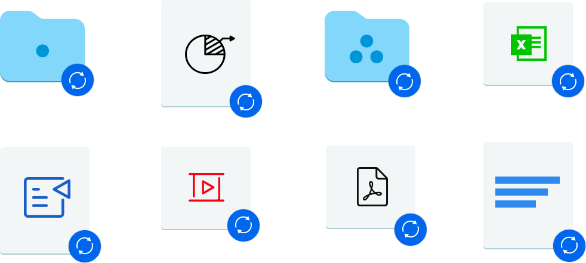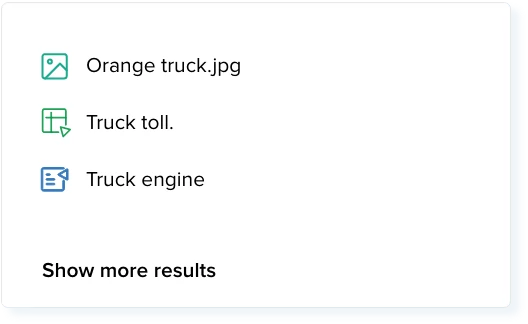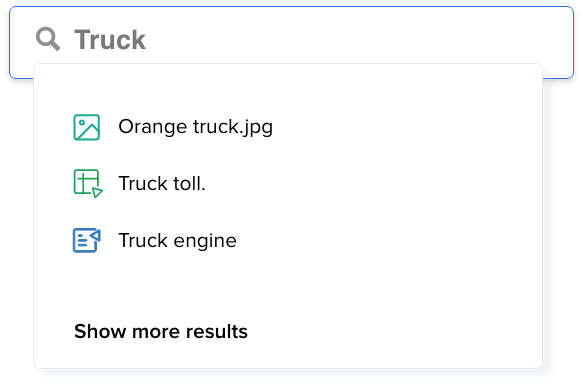 Lightning-fast file search
No more playing hide-and-seek with your files. WorkDrive's global search helps you spot any file instantly, even if they aren't intuitively named. WorkDrive not only searches by a file's name, it also brings up every file related to your search by content.
Seamless file sharing
Sharing large files is quick and simple with WorkDrive. Share files via email and assign required permission based on what you want them to do.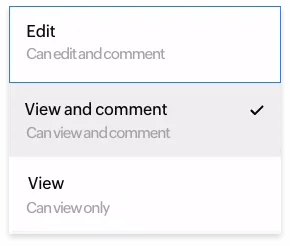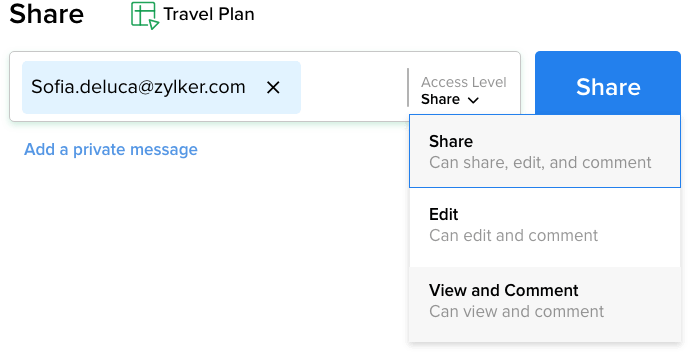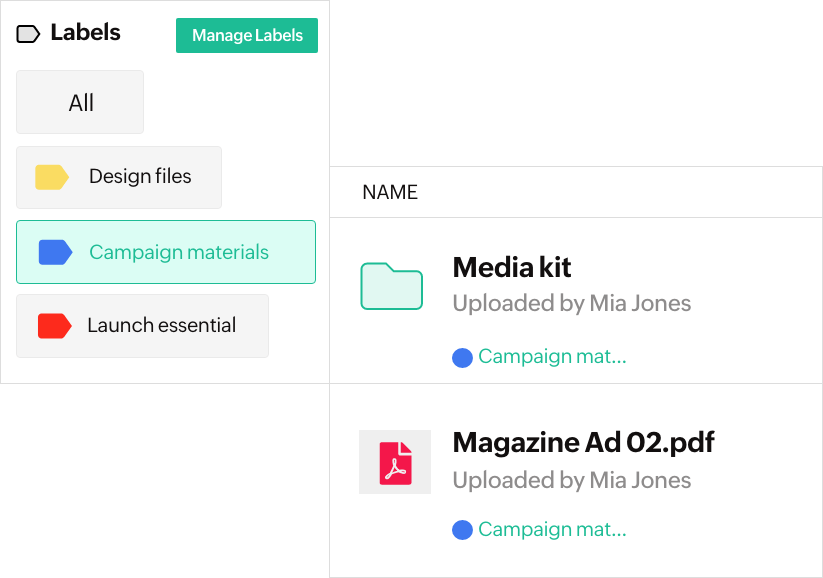 Organize your storage
Create personalized labels for files and folders to quickly spot the information you need.
Comprehensive Office editor
WorkDrive comes with a built-in office suite: intuitive word processor Zoho Writer, powerful spreadsheet app Zoho Sheet, and smart presentation tool Zoho Show.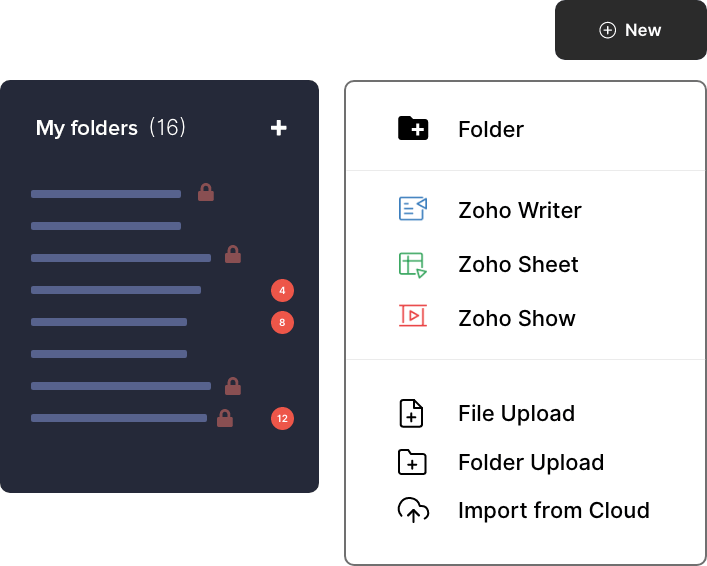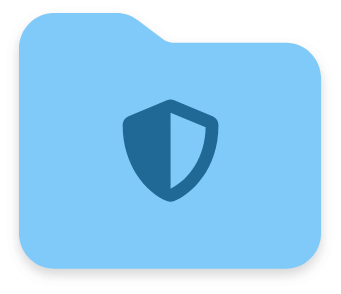 Secure your data with WorkDrive
WorkDrive offers multilayered security, at physical, logical and data levels. All your files are encrypted during transit and at rest. Zoho complies with ISO 27001 and SOC 2 Type II security standards.

Uninterrupted file access
On the move without internet? Not a problem, with WorkDrive's desktop and smartphone apps, you can download files to your devices to access them offline whenever you need.
The WorkDrive Individual plan offers
5GB of storage
1GB file upload limit
Built-in office editors
Unlimited file versioning
Universal content search
Mobile apps
Desktop sync app
Encryption at rest (256-bit AES) and SSL/TLS encryption
Get started with WorkDrive right away!