Tidy up your storage
Categorize files by teams, projects, file types, and authors so you can quickly find the information you need.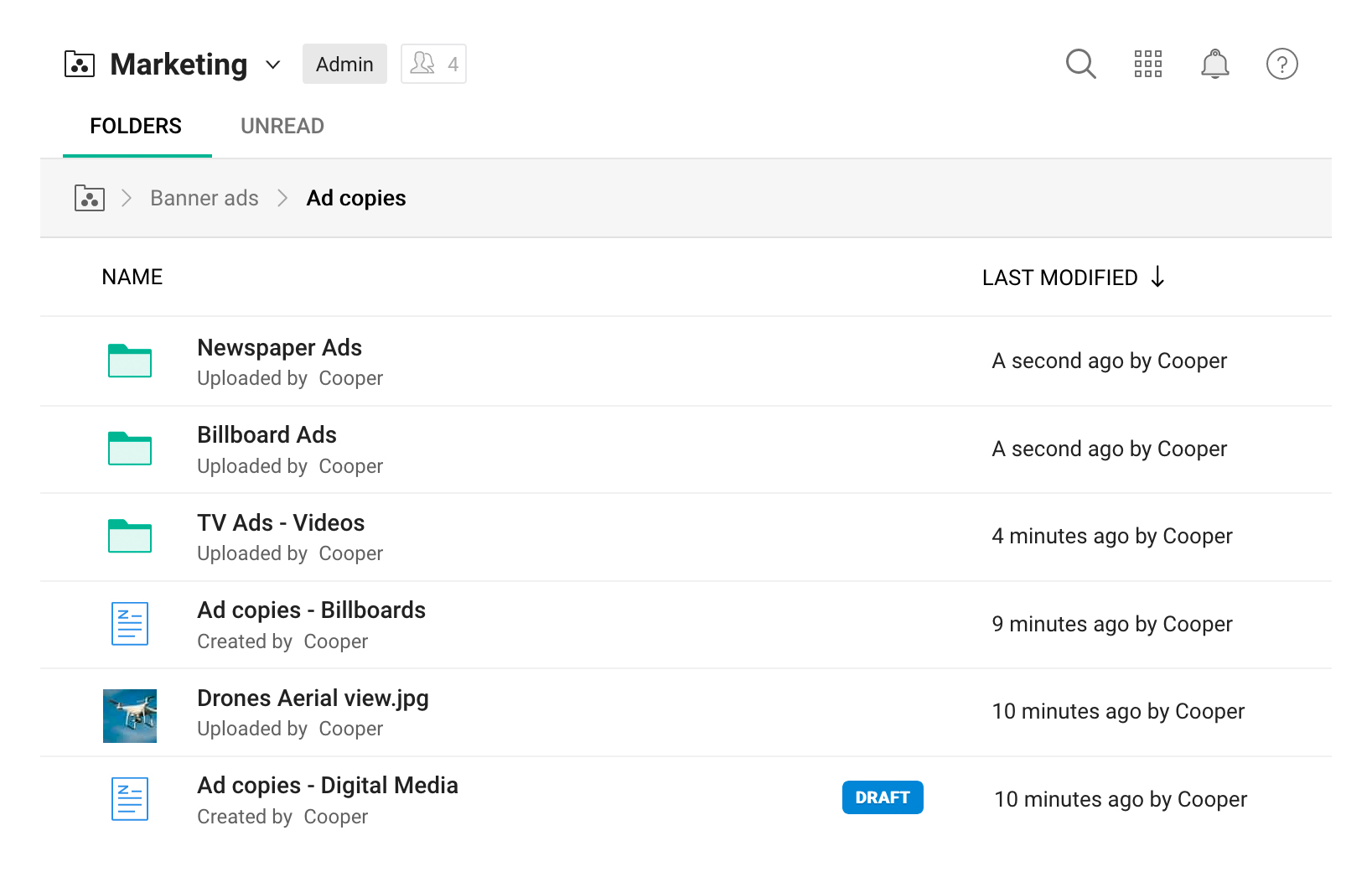 Multi-level folders
Need more detail in your folder structure? Create sub-folders within your folders to keep the clutter at bay.
Quick search
Get what you're looking for in a wink. Find files by name, keyword, or author's name using the search bar.
 See your work clearly
View your teams and their work in organized sections. Get the view that works for you—choose a list view or thumbnail view to see the files and folders in your Team Folders.
Folders-first view
It's hard to be organized when you're bogged down in the details. See your folders first, then the list of the files you've stored.
Organized throughout
In addition to your folder view, you can also find files in each Team Folder conveniently sorted into folders and unreads.
Context-aware tools
You can't focus on your work if you're always searching for your tools. With contextual UI, find the tool you're looking for right when you need it. Just one click and you'll be able to move, copy, zip/unzip, or even favorite your files and folders.