End-to-end real estate management with
Zoho Creator
With Zoho Creator, you can build tailor-made real estate management software on your own, and oversee every aspect of your real estate business from a single place. Whether you're a real estate business owner, a realtor selling properties, or a property manager handling multiple units, with Zoho Creator, you can automate manual processes, organize data in real-time reports, schedule meetings on the go, and communicate faster with clients.
Sign up for free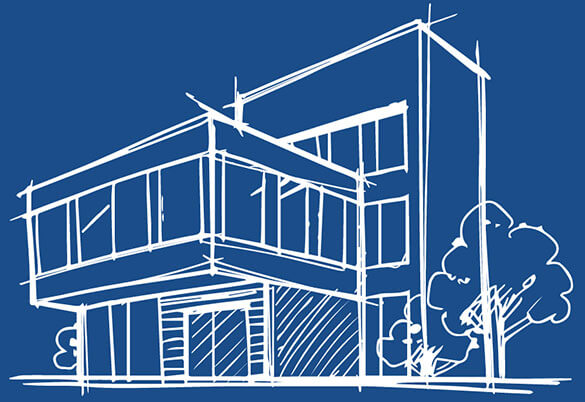 Prebuilt real estate management apps!
Install them now and customize them to fit your requirements.
Why build custom real estate software on Zoho Creator?
Hassle-free migration
Import data from spreadsheets or other database applications easily, using our built-in tools.
READ MORE
Low-code development
The visual drag-and-drop interface and ready-to-use code snippets makes it easy for everyone to create apps and seamlessly deploy them on both the web and mobile.
READ MORE
Process Automation
With our intuitive workflow builder, realtors can use easily automate their day-to-day processes and eliminate errors, resulting in increased operational efficiency.
READ MORE
Uncompromising security
Creator adheres to industry standards to ensure the complete safety of your data. It also offers security features like audit logs, user-access control, and automated threat assessments.
READ MORE
Seamless integrations
Provides prebuilt integrations with powerful APIs, so that you can easily connect and share data with the apps and services your business requires.
READ MORE
Unlimited flexibility
Tailor your app to meet business requirements. Gather feedback and make changes, fix bugs, and update your applications in real time.
Multipurpose custom real estate software
Attract prospective buyers and tenants
Set up a customized webpage presenting your vacant properties, to attract prospective buyers and tenants. Upload photos, video tours, and other information to help them narrow their search with filters and find their dream home. Receive listing inquiries and reach out to interested leads faster.
Speed up communication between owners and buyers
Whenever a potential buyer or tenant clicks on a property and requests a call, get instant notifications with their contact details. Check the owner's availability and arrange a meeting at the earliest. Once the property is booked, update it and it'll be automatically removed from the search dashboard.
Centralize all your critical documents
Upload an unlimited number of contracts, leases, receipts, floor plans, photos, and other important documents into the app. Whether on site or in the office, access them through the native Creator app and share them with prospects and owners whenever you need them.
Provide self-service portals for a better user experience
Connect easily with prospects, owners, vendors, and residents with personalized portals. Provide owners with instant online access to payments, reporting, and important updates. Through these portals, you can also enable your residents to pay rent, submit maintenance requests, and receive time-sensitive communication with ease.
Optimize maintenance operations
Create online forms and workflows to create an end-to-end automated maintenance process. Residents can submit requests for maintenance repairs, upload images, fill in descriptions, define priorities, and even check the progress of their request. Property managers can immediately assign vendors to address the issues and resolve them quickly.
Digitize the leasing process
Create custom lease templates to suit different requirements and invite your tenants to quickly fill in details and e-sign it. Based on the information collected, schedule notifications for various occasions, such as move-in dates, lease renewals, and late rent payments.
Ebooks
Property management app
Your one-stop solution is here. Check out this video to learn how to build your own property management app from scratch.
Watch now
Video
Real estate app
Watch this video to learn how to build a property app with little to no coding using Zoho Creator.
Watch now
Video
Property maintenance app
Are you a business looking for a customizable solution to help maintain your properties? Watch this video to learn how to build a property tracker in just 5 steps.
Watch a video
Frequently Asked Questions
What is real estate development software?
Real-estate software is a solution to cater to the unique processes and specific needs of real estate businesses. It enables real estate business owners, realtors, and property managers to handle massive amounts of information efficiently, offer tenants a higher level of customer service, facilitate real-time communication between different stakeholders in the business, and automate processes such as leasing, rental, and reporting.
What should you look for in real estate development software?
If you're looking at investing in real estate development software, here are five features you need to look at before you settle on one:
An intuitive UI that makes it easy for employees at an organization to adapt
A native mobile app to enable you to work on the go
Built-in analytics to help you analyze data and make informed decisions
Fast real-time communication between tenants, owners, buyers, and vendors
Uncompromising security, as it stores a significant amount of tenants' and buyers' personal information
How much can your real estate business save using Zoho Creator?
Zoho Creator is a low-code platform that can help build applications faster and save on overhead expenses like server monitoring and maintenance. Besides, it also helps you save time and money by automating certain tasks for your business. Check out the amount of savings your organization can see using Zoho Creator here.
Why are real estate software solutions important for businesses?
Customize solutions for your customers
Enhance engagement and productivity
Automate manual processes
Send instant updates/notifications