1. Google Calendar: A free and a simple meeting scheduler
If you have a Google account, you already have a meeting scheduler that's waiting to be used. Google Calendar is more than just your daily scheduler, it can also help you to schedule meetings and appointments.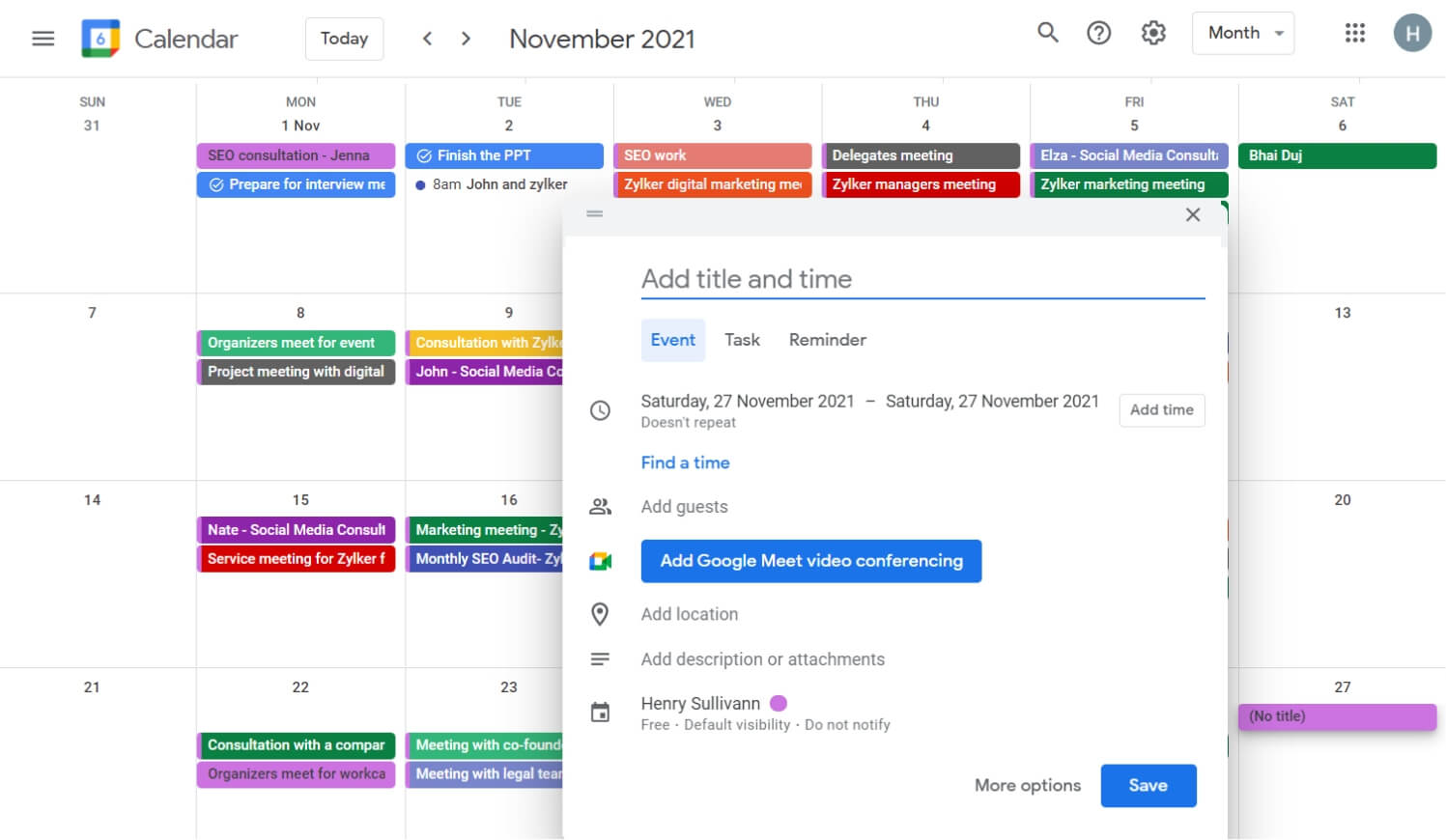 With Google Calendar, you can:
Create a meeting by adding an event to your calendar
Customize the time
Add the location
Set up reminders
Meet virtually through Google Meet
Invite your guests and grant them different permissions
While working as a group, Google Calendar makes it easy to share calendars, stay updated on each other's schedules, and set up a meeting time that works best for everyone.
The Find A Time feature of Google Calendar goes a step further by analyzing your team's calendars and finding a time that best works for everyone. You can do all of these things in a single window, and Google Calendar's intuitive calendar design makes it a very straightforward process.
Google Calendar also lets you meet with others through an experience similar to many scheduling apps. When using the Google Workspace subscription, your Google Calendar gets an additional feature called appointment slots. You can create multiple appointment slots with a duration of your choice, and your guests can book a meeting with you through a publicly accessible URL. The booked slots will be unavailable to others, and the meeting will automatically find its way into your calendar schedule.
Google Calendar works well for scheduling meetings with friends, family, or colleagues backed by the powerful Google ecosystem. However, when it comes to customer appointments or meetings, it comes with limited meeting customizations and requires you and your guests to have a Google Account to maximize most of its features.