What is business intelligence?
Business Intelligence (BI, for short) according to Forrester Research is a set of methodologies, processes, architectures, and technologies that transform raw data into meaningful and useful information used to enable more effective strategic, tactical, and operational insights and decision-making.
Sign up for free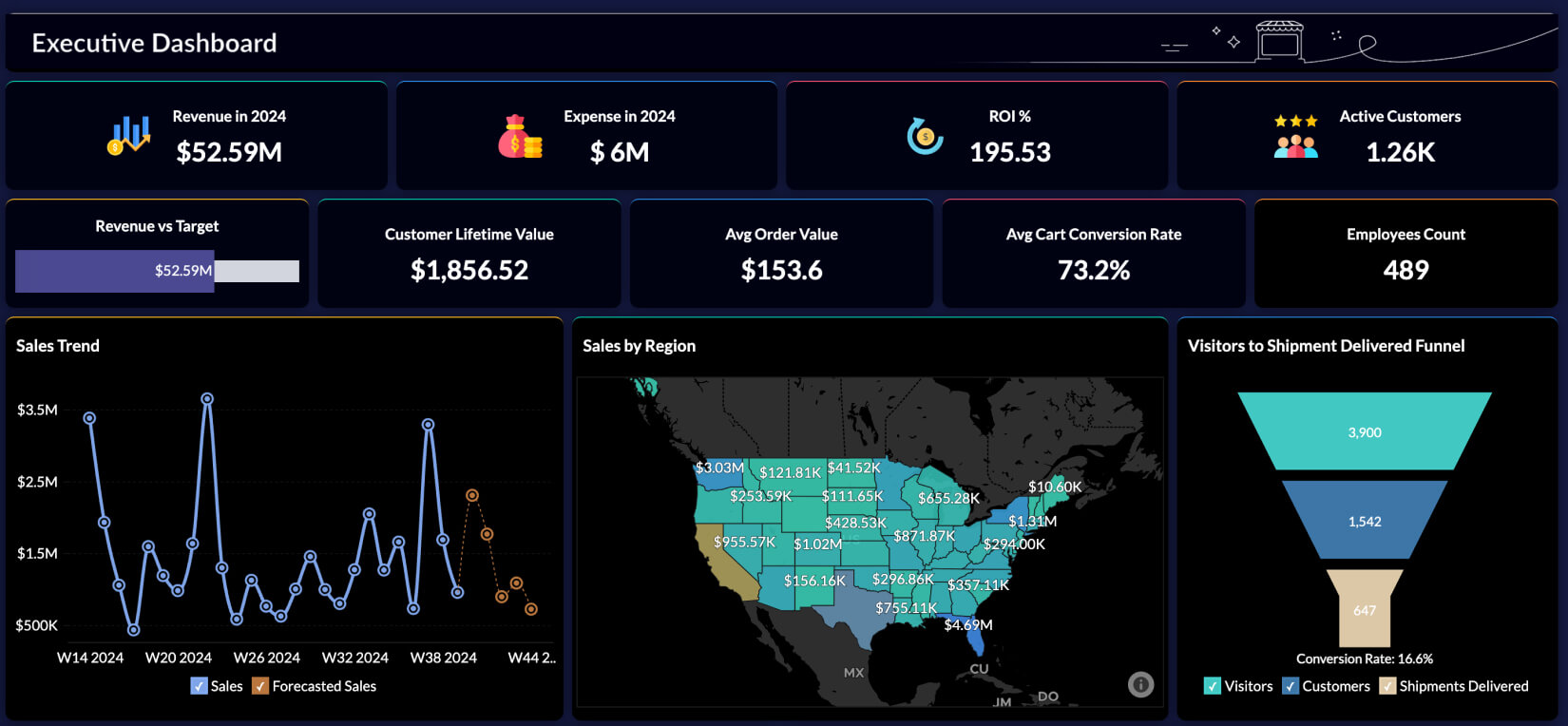 Why is business intelligence important?
It is crucial for any business to understand what is happening at any point of time. Good business intelligence highlights useful information, and tells a story. Instead of going just by the gut, BI helps in building data driven organizations. It can provide valuable and more importantly, actionable insight into any data.
In this era of big data, businesses need a versatile BI software that would solve all their business intelligence needs. BI software has become a vital component of any business and its processes. The effectiveness of any BI software lies in how easy it is to deploy, how easy it is for business users to use, how much value it provides by uncovering hidden insights, and how cost effective it is.
Broad goals of business intelligence
Any BI software should be able to address needs relevant to specific business requirements, especially in terms of improving operational efficiency, revenue growth, gaining competitive advantage and enhancement of customer service.

Be it top-level executives, mid-level managers or other employees, they should be able to easily find the insights they look for. This calls for Business Intelligence tools to be intuitive, user-friendly and most importantly, supportive of ad-hoc exploratory analysis.
Hence, for any BI software, the major goals are:

Tracking Business Performance: To achieve desirable business outcomes, it is imperative to facilitate timely decision-making, which is possible through monitoring and benchmarking key performance indicators.

Easier Insights Consumption: Presenting data in the form of easy-to-digest dashboards and reports, shall definitely aid in extracting the best meaning out of the business performance insights available.

Collaborative Analytics: Insights available in the form of dashboards and reports, should be easily shareable with the stakeholders across the organizational hierarchy.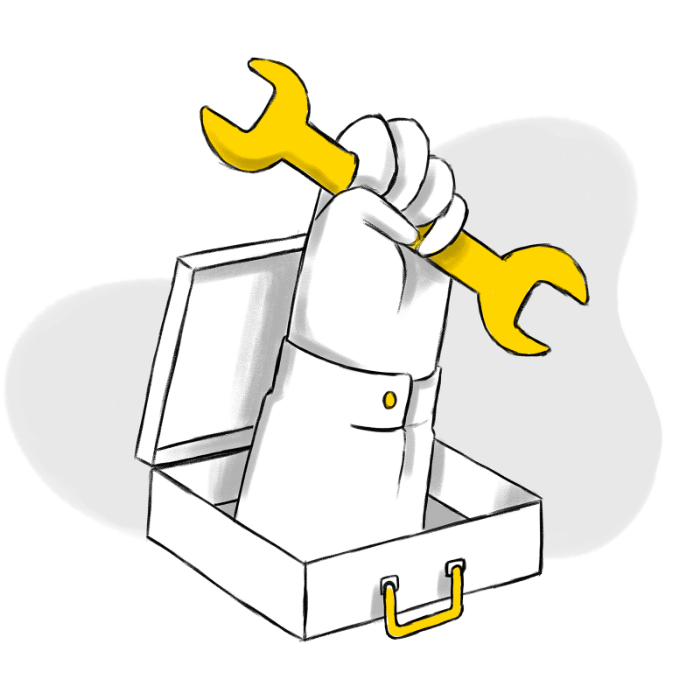 How business intelligence works?
For any kind of Business Intelligence to work, it needs a proper systemic framework in place, to seamlessly churn and deliver business relevant insights.
A break-down of this framework shall be seen as follows:
Data Collection:

Business data of any nature, that lies scattered across flat files, feeds, databases, cloud storage and business applications is gathered for further analysis and reporting.

Data Preparation:

Data collected from different sources goes through a sequence of steps : integration, modelling, cleansing, preparation and enrichment, before organizing it into an analytics-ready format.

Intelligent Analytics:

Derive maximum value out of the available data, by doing analysis to uncover insights about - 1.what had happened 2. why and how did it happen and even go ahead to predict 3. What might happen.

Data Visualisation:

Analytical insights can be made easily consumable through dashboards and reports, that shall be built with an easy-to-use drag-and-drop interface.

Sharing and Collaboration:

The insightful reports and dashboards can be shared with each other, for collaborative analytics and informed decision-making.
Examples of Business Intelligence
In the traditional way, computing business intelligence manually isn't sustainable anymore. Companies now handle large volumes of data and that demands highly automated analytics tools that offer self-service business intelligence, which can facilitate faster decision-making, across the organisation's stretch.
Using the latest self-service BI tools, tracking essential business KPIs in real-time is now made easier through rich and powerful data visualisations. Here are a few examples of how business intelligence finds its usage across different disciplines
Sales
Business Intelligence for Sales involves monitoring the effectiveness of Sales Pipeline, Sales Operations and Sales Team Performance across all relevant segments. The insights shall also aid in forecasting and prediction of future outcomes, thereby helping sales leaders to set and revise targets continually. Learn more about Sales BI and Analytics.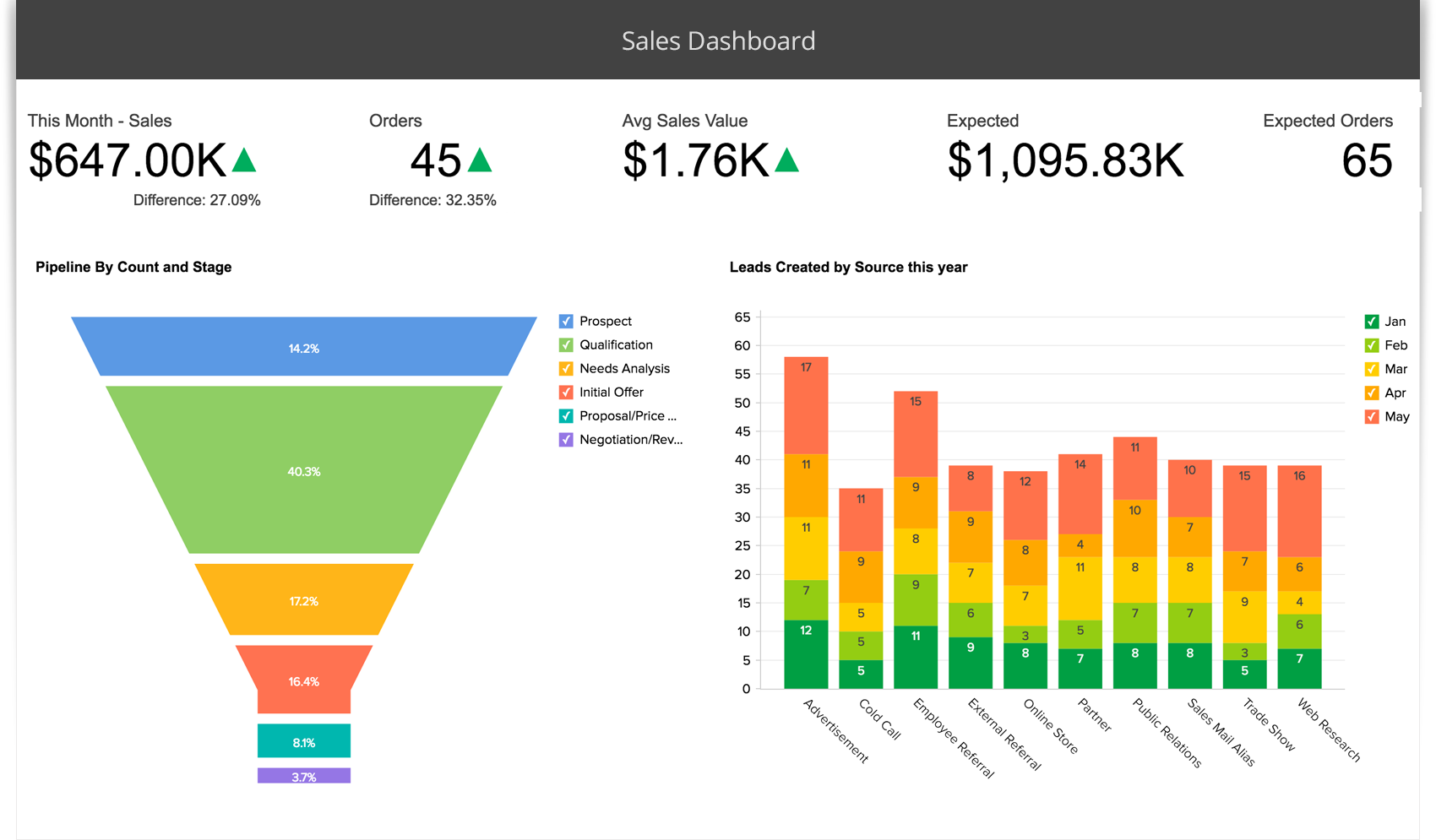 Marketing
A continuous understanding of customer behaviour is paramount for planning and tweaking marketing activities. Subsequently it is important to track the marketing impact in terms of audience engagement, conversion-rates and cost-effectiveness of various channels.These are a few highlights of what marketing business intelligence can offer.Learn more about Marketing BI and Analytics.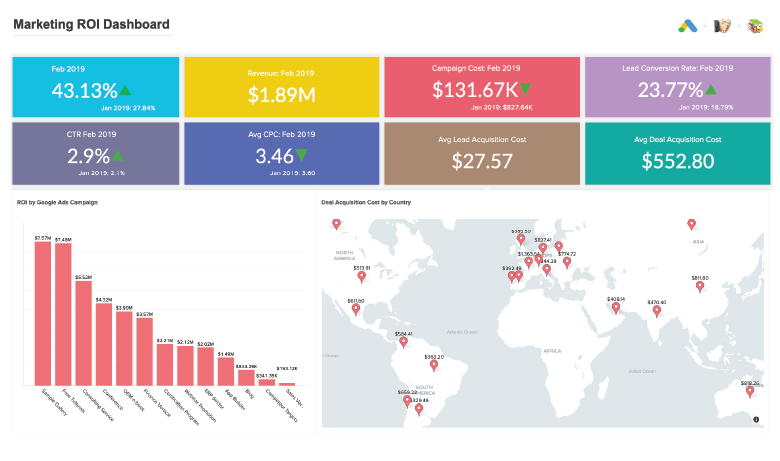 Finance
The enumeration of in-depth financial data enables better financial planning and tracking of financial performance. The insights at hand shall also be used to forecast key-indicators, notably Cash-flow, expenditure, revenue and profitability, for continuous planning and execution. Learn more about Finance BI and Analytics.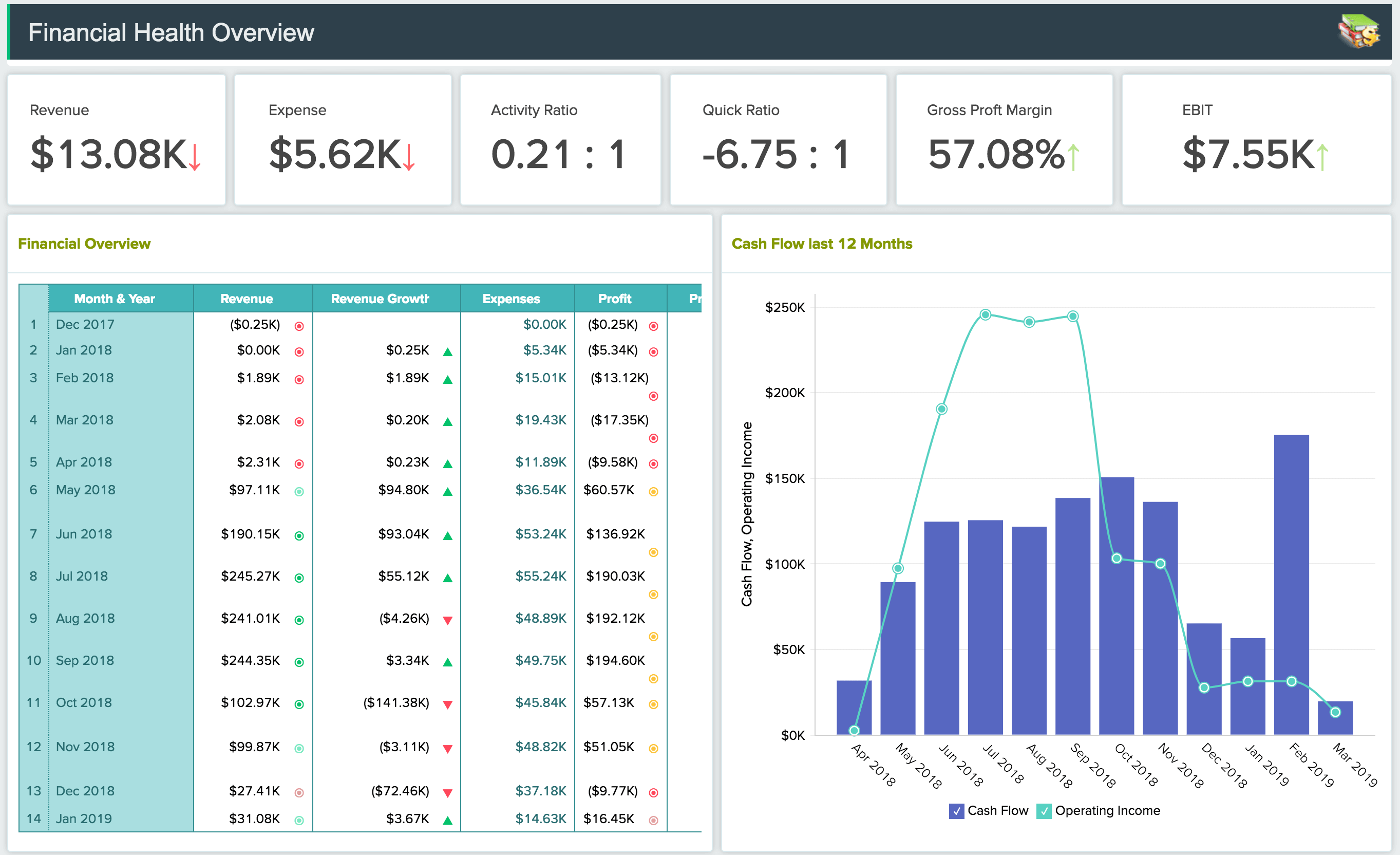 Transform your data using Business Intelligence
A self-service BI pioneer for over a decade, Zoho Analytics is now used by more than 10 million business users, and 100,000 businesses in 120+ countries around the world.
Want to join us? Get started now!
Sign up for free