WorkDrive and Zapier: Integrate business files and minimize context switching
Last Updated: October 30, 2023
80 Views
2 Min Read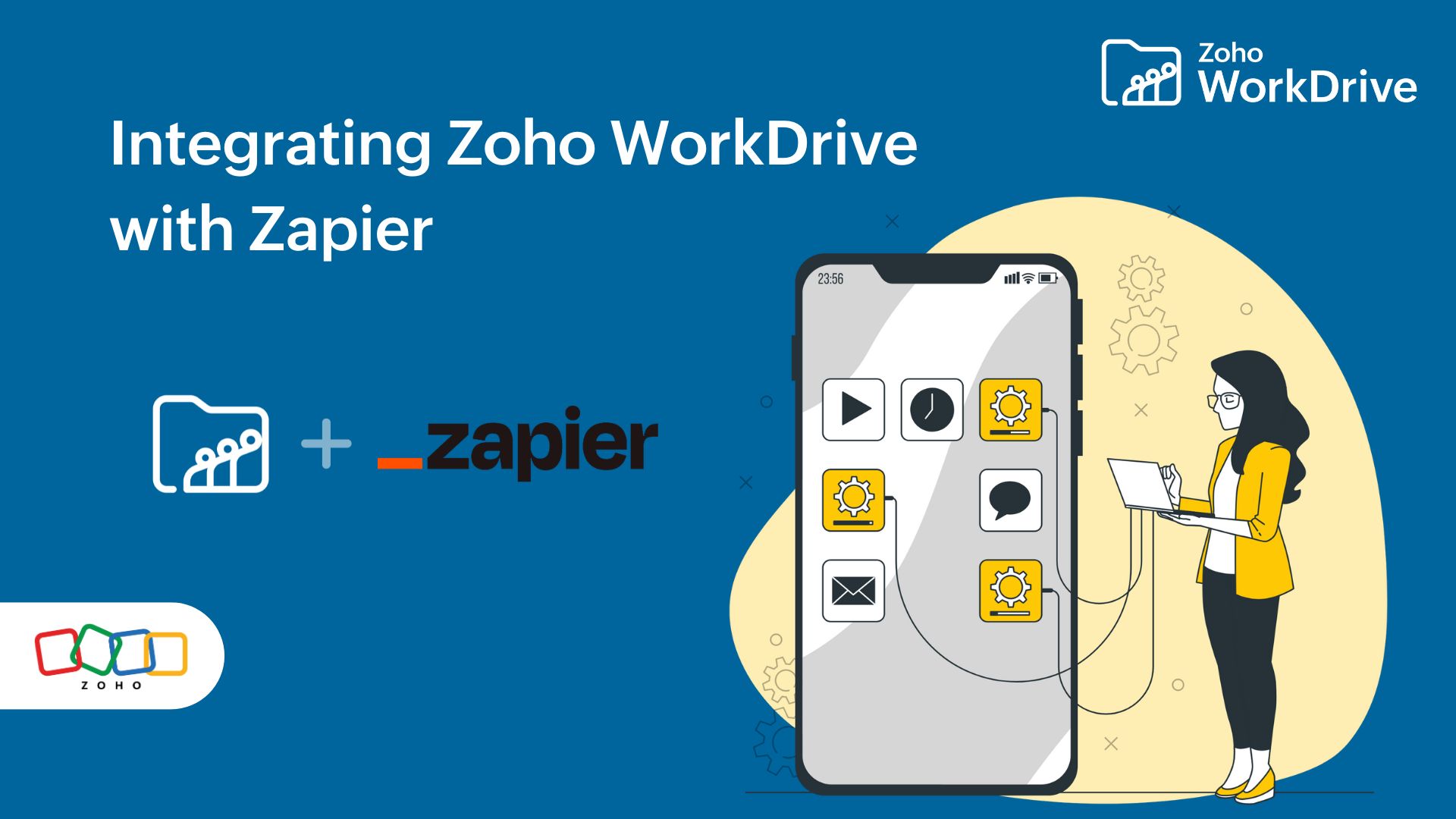 Organizations often require multiple file storage applications to meet the needs of different users and teams. Zoho WorkDrive offers robust integration capabilities to streamline document management across multiple platforms, so your teams can collaborate effectively while using their preferred storage solutions.
WorkDrive's integration with Zapier enables you to connect more than 6,000 applications, making it easy to get all your team's files in one place.
Here are some ways WorkDrive integrates apps using Zapier.
Add files from Google Drive, Box, Dropbox, and OneDrive to Zoho WorkDrive
According to Statista's 2022 report, 60% of corporate data is stored in the cloud. This data is spread across the servers of providers like Google Drive or Box.
With this integration, whenever someone on your team uploads a file to a connected storage service, WorkDrive will automatically be updated. You'll have a unified repository of documents and data, ensuring transparency and reducing the risk of files being lost.
You can set up a trigger or "Zap" to update WorkDrive whenever a file is uploaded to any connected storage service. This way, even if your employees use different platforms, you'll always have access through a central storage system.
Get notified on Slack or Microsoft Teams when files are added
Communication and coordination are constant challenges for remote and hybrid teams.
Linking a messaging service like Slack or Microsoft Teams to WorkDrive using Zapier helps by ensuring that you're notified whenever new files are uploaded. These notifications show what files have been uploaded and by whom.

It's simple: When a new file is uploaded, a message is sent to the designated #channel in Slack
Convert any files to PDF
It's often necessary to convert files to PDF for easier access and readability. However, you don't always have the ability to export a file as a PDF. This Zap fixes that problem.
Whenever a new file is added to the team folder on Zoho WorkDrive, it can be automatically converted as a PDF.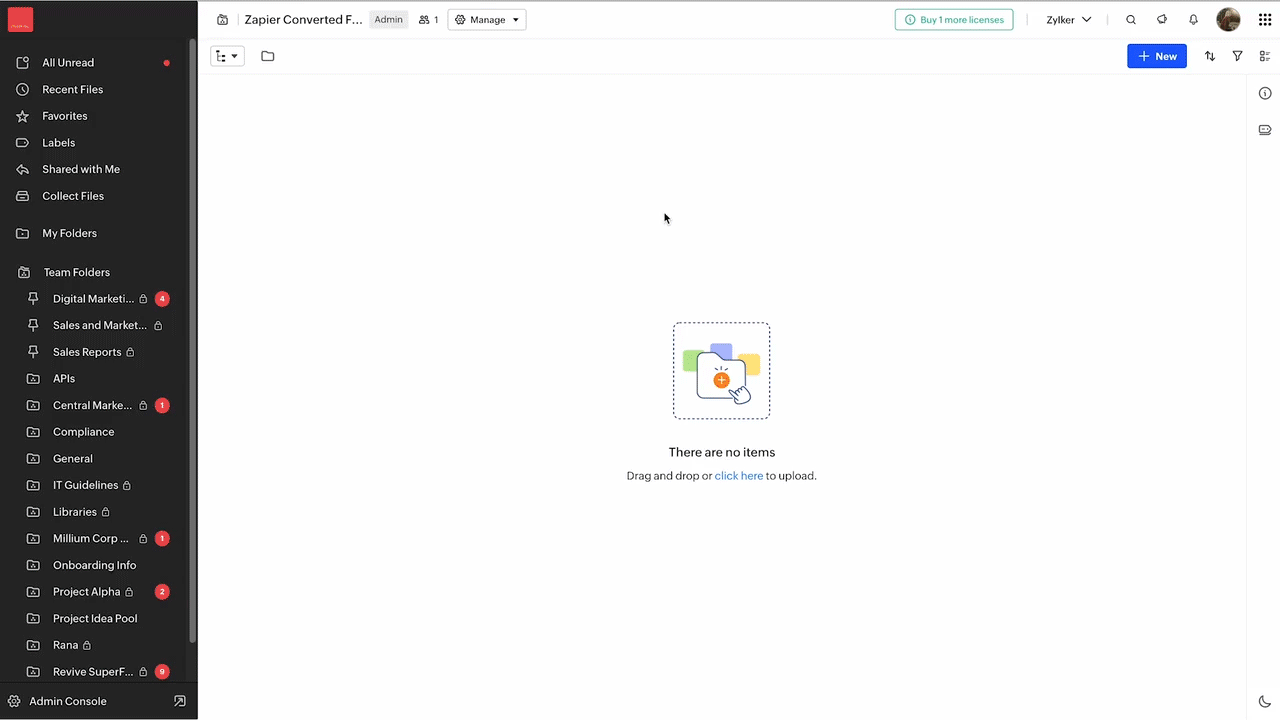 Save any type of file from WorkDrive as a PDF using the PDF.co Zap!
Get scheduled reports in Gmail
This Zap enables you to set up a reporting schedule to keep track of files being added to any specified WorkDrive account or folder. You'll then receive timely reports in your inbox based on the set schedule. This is especially valuable for administrators with responsibility for tracking changes to important files.
Note: For this feature to work, you need a business Gmail account.
Start integrating your file storage apps today
With WorkDrive and Zapier, you can connect all of your data and files to increase transparency, efficiency, and productivity across your organization. Try these Zaps and discover how they can enhance the way you work.
Leave a Reply
Your email address will not be published. Required fields are marked