5 ways managers can support their team's mental health
5 ways managers can support their team's mental health
Last Updated: December 11, 2023
589 Views
3 Min Read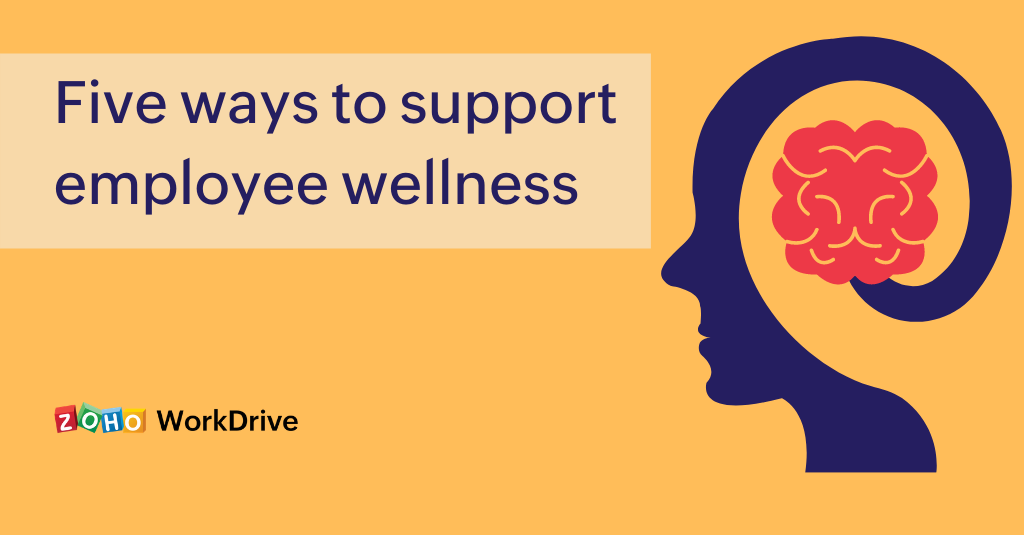 While managing a team often means setting deadlines, delegating tasks, and keeping projects on track, there is a lot more to guiding your team members than just focusing on performance. A recent study by Qualtrics states that almost 44.4% of employees who are working from home during the COVID-19 pandemic have noticed a decline in their mental health. This struggle is likely to continue for the foreseeable future, considering the current situation in many countries around the world. Managers and team leads must recognize how the pandemic is affecting not just our own mental health but also the people around us. Here are five ways you can support your team during COVID-19.
1. Be open and forthcoming:
Being vulnerable at times is a great quality in a leader. Talk openly to your employees regarding your experiences and openly express how you feel about things to your team. This will help them open up and make them feel more comfortable talking about their own mental health. At times like these, we mustn't isolate ourselves and reach out to people to both ask for and offer help.
2. Check in on your team regularly:
Make sure to reach out to your team members personally and also encourage them to stay in touch with their colleagues. With people working remotely, it's more difficult to notice when a person you are working with might be struggling. Make sure to start your conversations by asking about their health and family. They might or might not want to share, but just the knowledge that they have someone to talk to matters a lot.
3. Practice your own advice:
It's harder to offer support others when you're struggling too, so start with yourself. Focus on self-care to build better mental health and lead a quality life. You should talk about this to your team as well: encourage employees to take short breaks, stretch their legs after a long call, and share the self-care practices that work for you. Get employees to talk about how they relieve their stress. Doing this will help your community to think positively during these unprecedented times.
4. Help your team de-stress:
Coordinate monthly or weekly meetings to discuss casual things not related to work. At WorkDrive, our team often picks topics for our Friday Fun meeting where each member would share their thoughts. The topics are usually music, entertainment, or travel—something light and fun to talk about. This helps the team take their minds off work for a while and is a great way to help everyone de-stress.
5. Be accommodating:
Many teams in the last year have seen dips in overall productivity. Revisit project timelines and make sure to extend them if needed. See if you can arrange some internal counseling to help your employees cope with loss or battle the pandemic blues. Encourage every team member to support each other while equally balancing work among them.
Taking these small initiatives will go a long way toward helping you build a strong and compassionate team. As Henry Ford once said,
"Coming together is a beginning.
Staying together is a process.
And working together is a success."
Let's all work together to sail out of this pandemic safe and well.
Stay home and stay safe.
Leave a Reply
Your email address will not be published. Required fields are marked