Online webinar software loved by users around the world
Plan, promote, and measure your webinar's success
We provide everything you need to narrate a story
Worried about the hurdles you might face while hosting a webinar or a virtual conference? You can relax now. Zoho Webinar makes hosting a webinar easy. Sit back and enjoy your online collaboration experience while we take care of your webinar.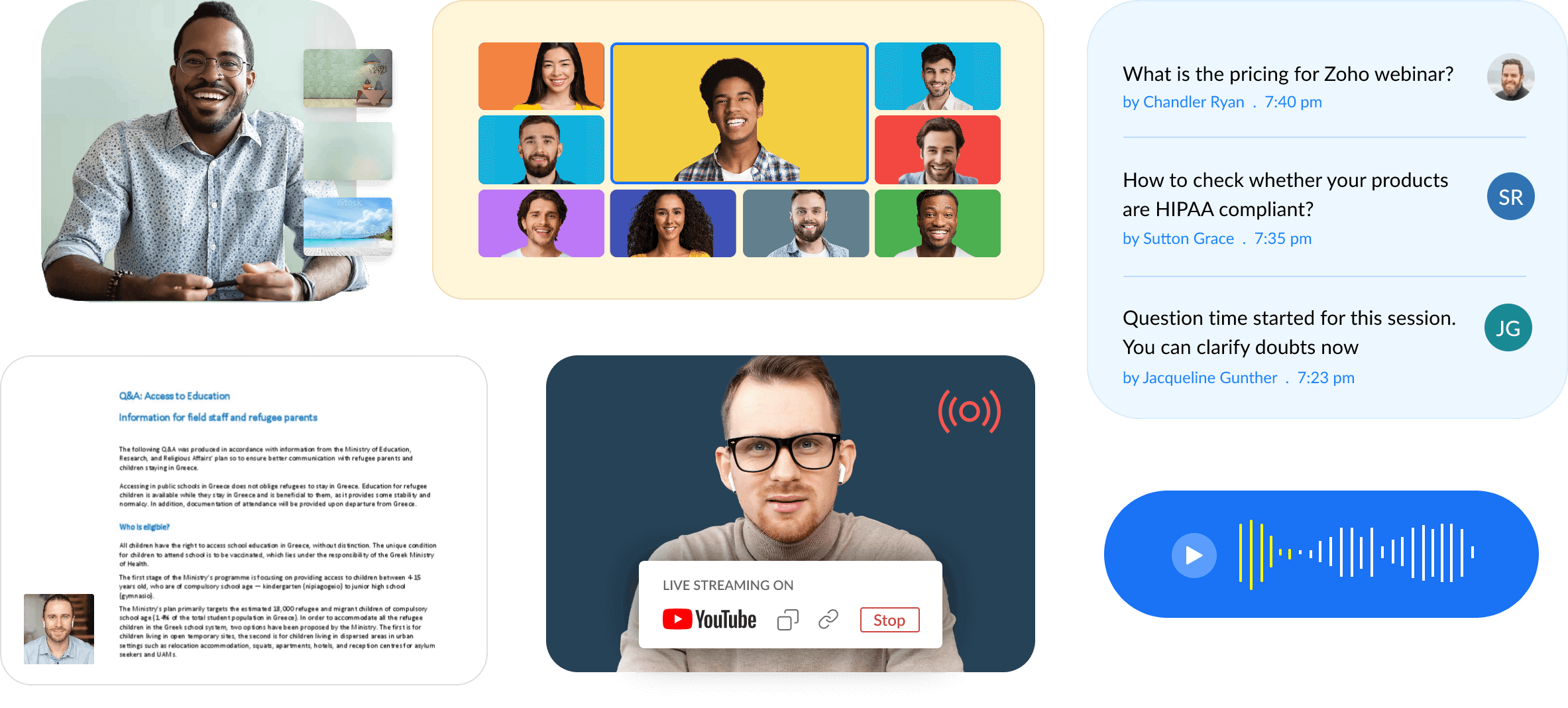 Host engaging webinars from anywhere, anytime
Conduct your webinars directly from your web browser, or alternatively, download our Zoho Webinar app to present and join webinars on mobile devices with efficacy.

Customize without compromising on security
Creatively rebrand your company, product, or service.
Rebrand your webinar product based on your creative perspectives. Your company name and logo can be displayed on email headers and webinar registration forms. You can also customize your various webinar-related emails to help them reflect your brand's identity. Add fields, buttons, images, and more using the many options available in the text editor.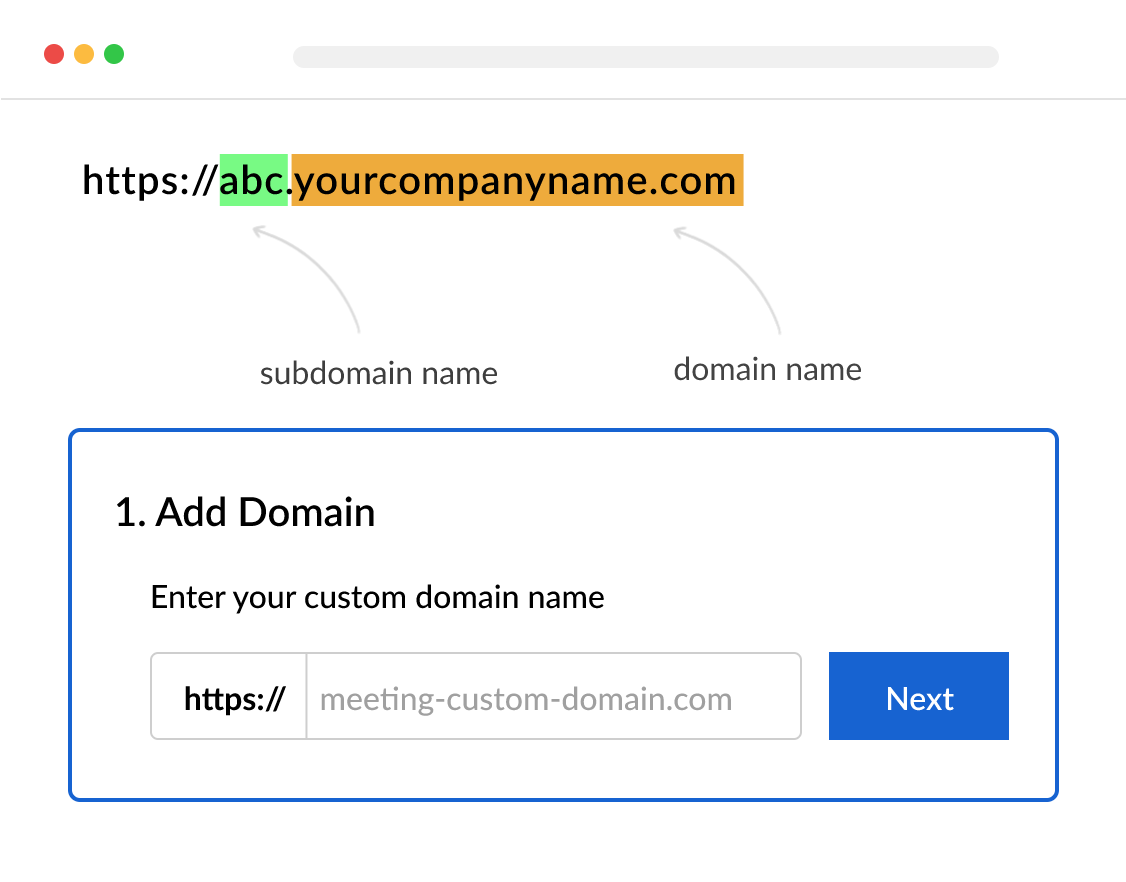 Encrypt all personally identifiable information.
Make all of your electronic protected health information data anonymous in your Zoho Webinar account after a specific number of days. Choose to encrypt your username, email address, and even IP address based on your preferences.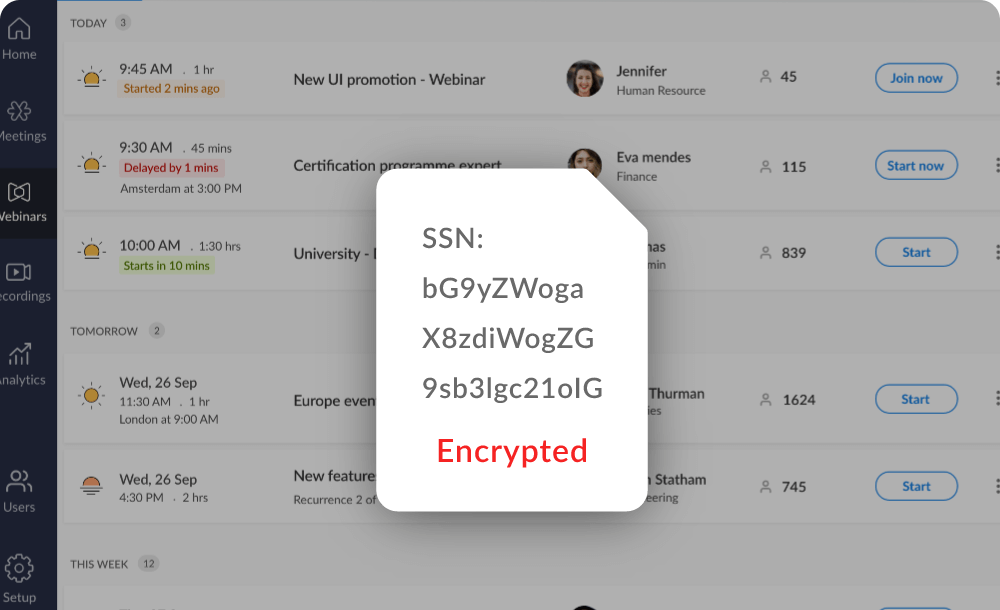 Rest easy with proven and trusted security measures.
Zoho Webinar is committed to protecting your privacy and data while you host your virtual conferences and collaborate online. Zoho Webinar provides foolproof security checks to ensure that your webinars are safe from malicious intruders. Zoho Webinar encrypts data at rest to keep your information safe and secure.