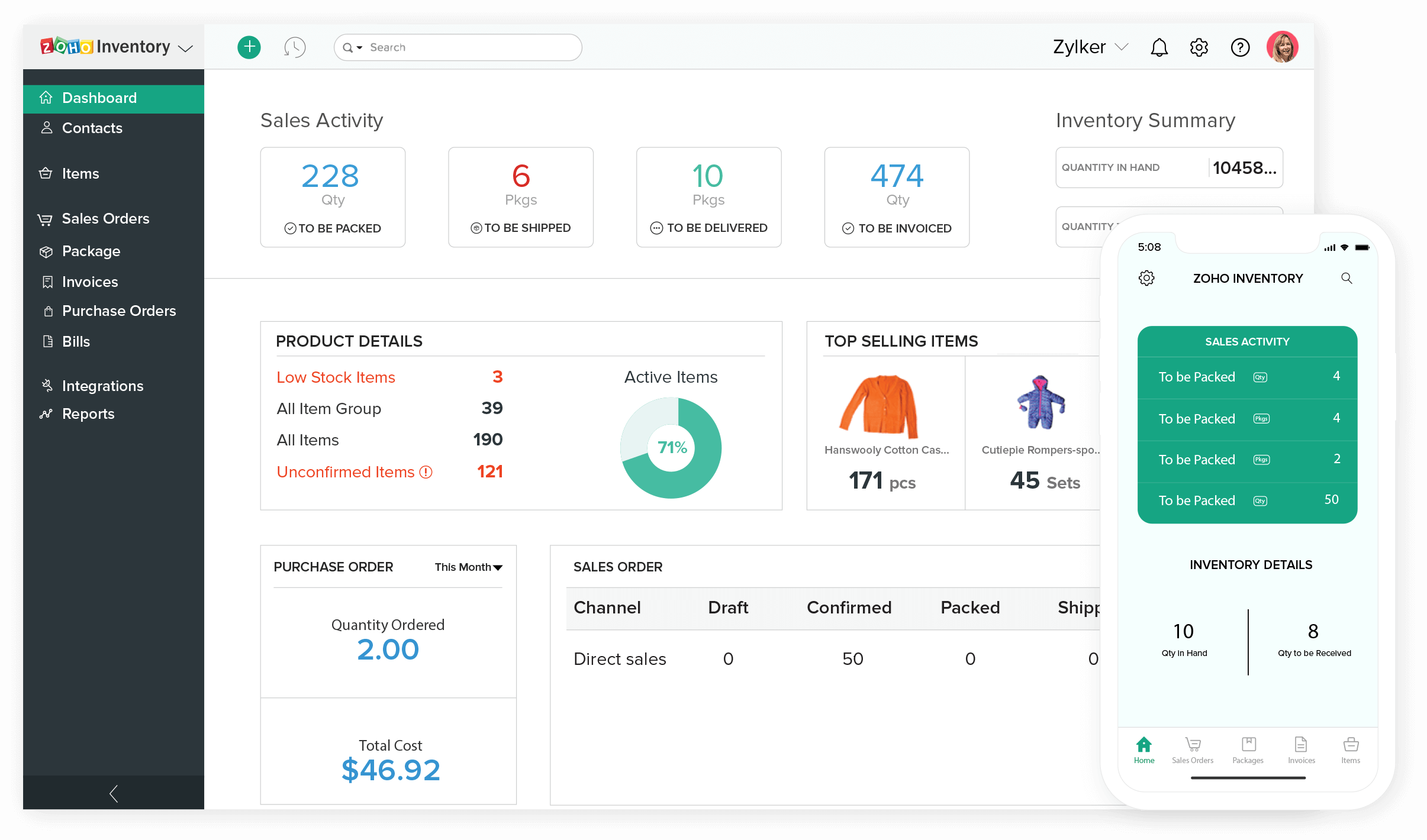 Dropship your purchases
Dropshipping using Zoho Inventory allows you to fulfill product demands on short notice by letting the supplier deliver the product to the customer directly.
In this process, the supplier delivers the items to the customer, and shares the order and shipping information with the seller. The seller can easily track such information in Zoho Inventory by converting a sales order to dropshipment.
Backorder your sales
In Zoho Inventory, when you are low on stock, backordering allows you to prioritize and fulfill the demands of a regular customer, by putting other confirmed sales orders on hold and reallocating the products.
In this process, when an item in the sales order is out of stock or needs to be reallocated, a backorder is initiated. This generates a purchase order in Zoho Inventory, so that you can order the items from your vendor first, and then deliver it to the customer.
Other Features in Vendor Relations