Is your agile team

remote?
See how you can keep sprinting smoothly with Zoho Sprints!
 

 

Plan to accommodate change.

Break down your work into user stories and move what's on top of your backlog to your next sprint to deliver incremental value. Get early feedback and ship products that customers really want.

 

 

 

Ship fast. Ship right.

Plan your releases and track your progress with our release reports. Our release management module coupled with our Jenkins integration will ensure nothing slips through the cracks.

 
Work item progress
Increased transparency and accountability
Collaborating with cross-functional teams is a virtue of successful agile teams. The status timeline helps teams identify bottlenecks and create a culture of continuous improvement by calculating the amount of time a work item spends in each status.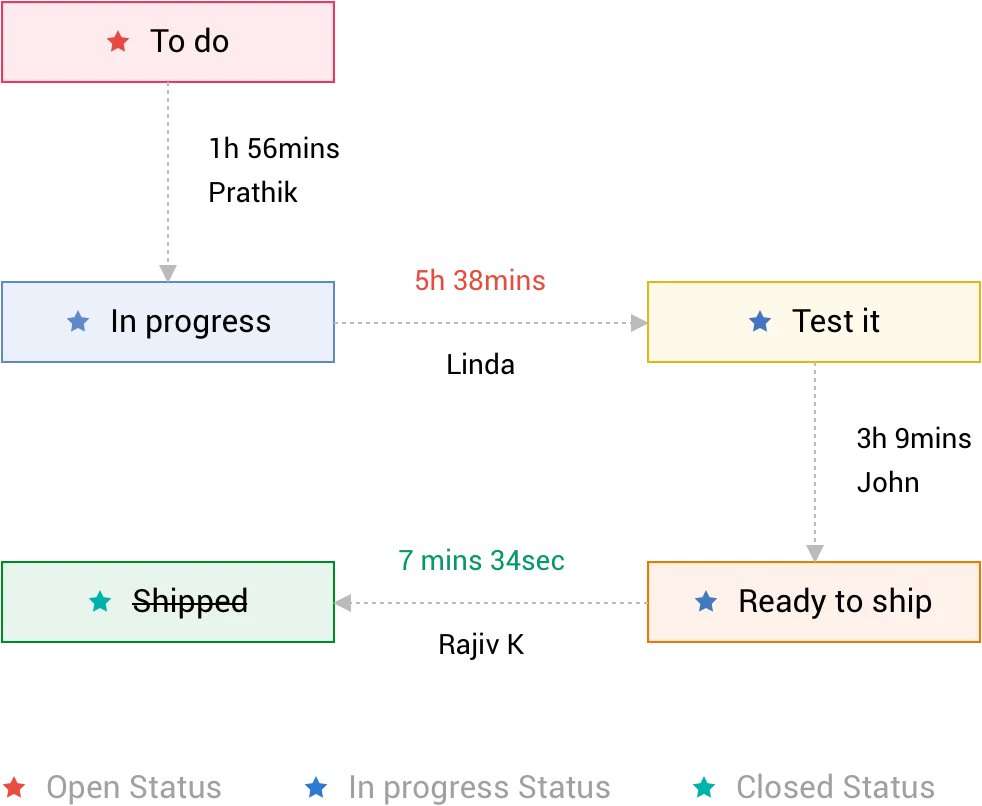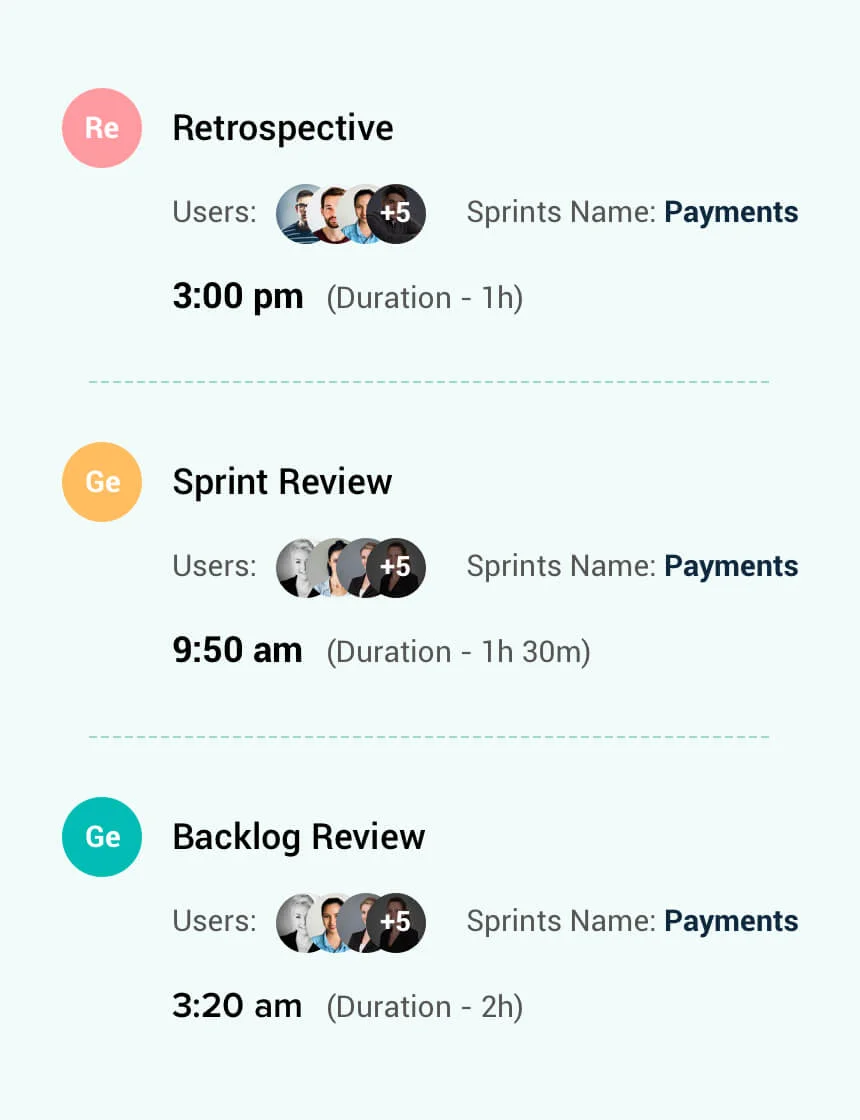 Collaboration
Connect in real time.
The Project Feed makes distributed teams feel connected and encourages teams to practice the value of individuals and interactions over processes and tools. Teams can post status messages and share retrospectives, schedule scrum meetings and get notified of every important update.
Timesheets
Your time is money when you can account for it.
Use the global timer or log hours in timesheets to track the actual time spent in completing your tasks, classify logs by non-billable and billable hours and send invoices to your clients.
Billable
203:24
Hrs
Non Billable
426:30
Hrs
Total
629:54
Hrs
 

Zoho Projects

 

GitLab

 

Zoho Desk

 

Microsoft Office 365

 

Jenkins

 

Microsoft Teams

 

GitHub
Integrations
Improve your agility with our seamless integrations.
Zoho Sprints gives you the added advantage of connecting with Zoho's integrated suite and other third-party apps.
Actionable insights
Better retrospectives with scrum reports
 

Burndown chart

See the pace at which your team is burning through user stories by comparing the current progress line to the ideal line.

 

Actual vs Planned

Track your sprints' timelines with a calender view to know whether they're on time, delayed or extended. 

 

Cumulative flow diagram

Keep a track of how many work items are in each status, to ensure you identify bottlenecks and use resources efficiently.

 

Velocity

Calculate your team's velocity by comparing committed and completed estimation points for each sprint.

 

Epic reports

Track the status of your epics using reports like burndown, burnup and epic progress.
Over

10M+ happy teams
Here's what our clients think about us
Zoho Sprints made our work more organized by giving us real-time sprint reports. It was very simple to log our work in timesheets. We were able to work more productively by adding tasks and logging time on the go in the mobile app of Zoho Sprints.

 

Sathish T

Project Manager, Digient Technologies

We adopted Zoho Sprints for the ease of use and the benefits that come with the Zoho ecosystem. Zoho Sprints transformed the way we work and helped us in dealing with efficiently managing our projects.

 

Razvan IONESCU

CEO, Security Portal.

The Best Agile Project Management Solution ever built! Amazing customization options, beautifully laid out with neat UI. Quick support and perfect resolution to queries.

 

Adarsh Narayan

Founder and CEO, Vibhaa Technologies

I like the customization of features, especially creating card templates and statuses. Custom templates comes in handy when we are importing from another platform like Trello and we want to use the same format.

 

Sean C

API Engineer, Core Software Integrated
ancora education

Startup Creator

The Stratega

intellectyx

The pexion

Do hard money

Gray Matrix

Security Portal

Alright

Digient

Auro
0

+

Teams

0

+

Projects created

0

+

Sprints completed