Guide to Facebook video marketing
Last Updated: September 28, 2020
2.5K Views
6 Min Read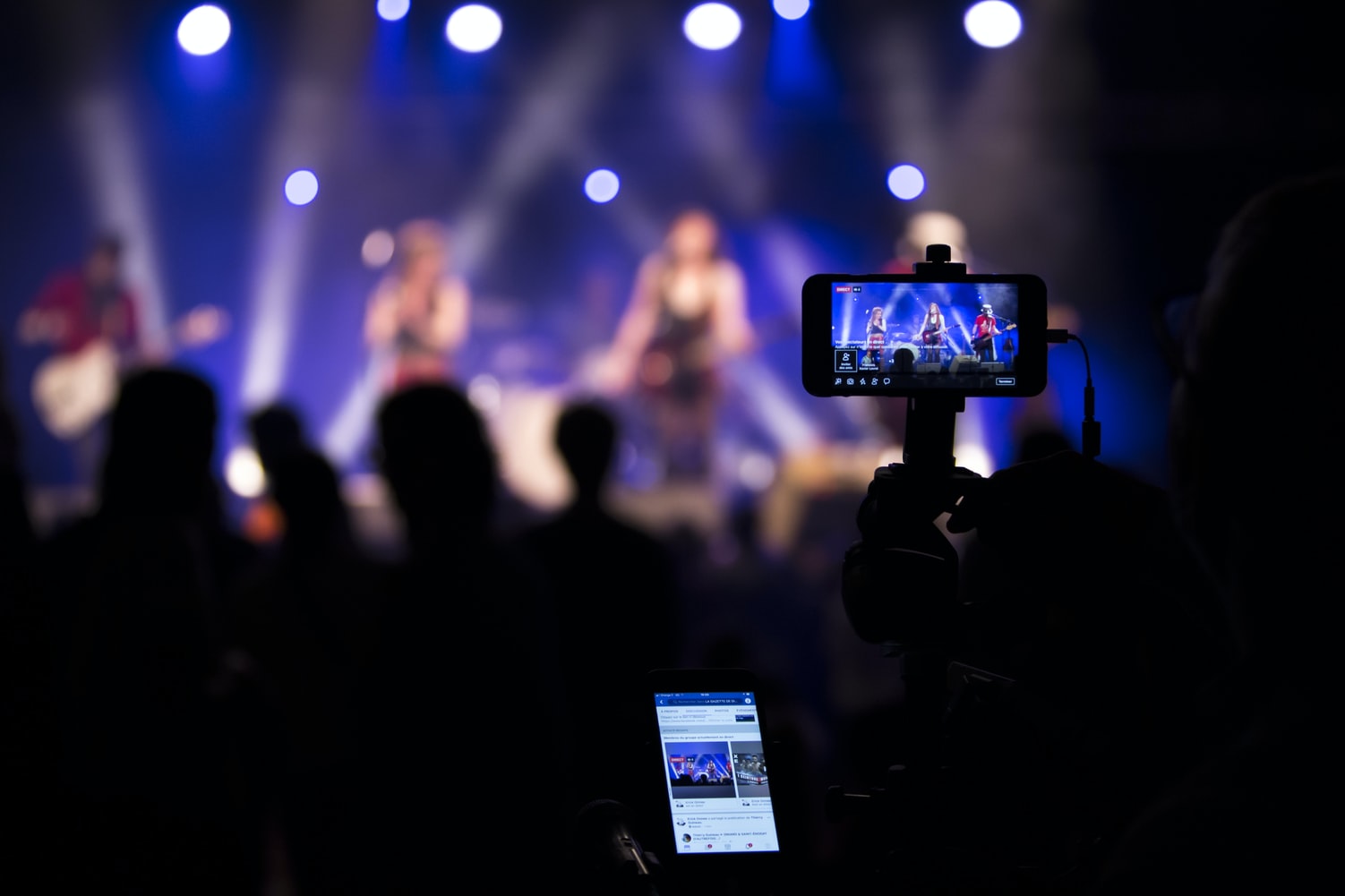 To understand why Facebook video marketing demands an entire guide for itself, is to understand two things in the equation—the role that video marketing plays in our everyday life, and how Facebook has adapted its platform to give reach to video content. The social media giant's growth may have faltered a bit since 2019 as Instagram and TikTok got in the ring flexing their video content reach—but the range of tools that the FB offers besides its paid marketing options and its massive user-base, makes it a great platform to pitch your video content on.
The video format as a whole has seen a quantum leap in popularity thanks in part to the rise of smartphone users with access to quality cameras, improved data speeds, more focus on multimedia content, and the dwindling attention-spans of users who spend lesser time reading text content. Because let's face it, videos are more engaging.
It also helps that video times are also becoming tailor-made for the kind of users we are globally evolving into—for instance, Instagram's IGTV hit the sweet spot of between 2 to 10 minutes, and YouTube has always experimented and tweaked it's algorithmic video-length preferences based on viewer behavior. A challenge for content creators perhaps to adapt, but very much in-tune with the content consumers—which is why these platforms are able to see growth. As an added layer of consideration, brands and organizations have always kept their video length tighter to hold attention.
So where does Facebook fit in here and how can it help your business?
There are three things that video marketing is becoming over the last couple of years and they are – quicker to produce, more affordable, a way to pull better quality leads. Even if Facebook isn't the numero uno video platform in the world, it's still not far behind YouTube. With 79% of video marketers surveyed choosing Facebook, compared to the 85% who picked YouTube, the massive user base and tools onboard have contributed.
While the reason for this sizeable number is in one part thanks to Facebook adapting its platform to the demands of multimedia content, it's also because more than half of the consumers on social media willingly prefer to watch video content from brands and businesses they follow/support. So there's a clear demand, that is being answered.
By the end of 2020, roughly about 4/5th of all global internet traffic will be routed through video streaming and downloads. This is a drastic change from just 3 years ago where video content didn't nearly have as much market share. This is close to an 88% increase in traffic in just a span of 3 years.
How does Facebook get its video strategy right for brands to prefer it? In a lot of ways, it turns out. Here are just a few stand-out features of Facebook videos.
Higher reach over text/image content
Easy to consume while accessing the platform
Ability to add CTA buttons directly to videos
Stand-out feature on Brand Page (About section)
Playlist curation feature for Facebook Pages
Popular features like Stories, Lives, video-calls
360 degree video uploads for smartphone users
Broad targeting options for FB video ads
We should add that over 95% of Facebook users also access the platform via their smartphones, so it makes sense that features like video-streaming are also optimized for the mobile user.
Facebook Video strategies for brands
100 million hours of content. That's the amount of video content that goes up on Facebook each day. That number is enough to both impress and scare one all the same. But if you know your way around the basics of video marketing and what works for the platform, you needn't worry about teething problems.
There are many video strategies that organizations and brands can adopt to not only help them put out quality videos out there to the world, but will help optimize their video message for their Facebook audiences, taking their preferences and attention-span into due consideration. Here are some that we can recommend for the platform.
Brand videos – This could be anything from a simple advertisement, a PSA, or a campaign message. Brand videos carry the unique distinction of being not only sought after content, but also are flexible in their interpretation. This is where you can unleash your creativity and utilize the reach of Facebook videos.
New products/releases – Most of your social media followers are interested in this content, which is probably why they signed up for your updates in the first place. Dropping video teasers and trailers, or even a well-crafted Story that gives a peek into your new product line, outlets, releases can be a great way to interact with your audience via video.
Work culture/Behind-the-scenes – Video content that has a more raw/personal footage touch to it, showcasing the going-ons and process behind your company or organization. Works well to showcase the behind-the-scenes of a show/campaign/initiative that you'd like to talk about with your audience, or showcase your employees/founders and your work culture.
Educational content – One of the more popular forms of video content, from DIY to How-Tos, educational content can help your viewers not just figure out how to use your product/service to better their life, but also help them navigate the industry or field you operate in. Edu content helps build good will and brand recognition.
Corporate Social Responsibility – While it's great to let people know what your brand or organization does to give back to the society and nothing quite captures it like a video, there's a thin line between showcasing an effort, and scoring brownie points for your brand. CSR campaigns have to be done with purpose and thought, ad not be seen as pure marketing/content potential.
User-generated Content – This is not only an engagement-booster but also one of the best ways to produce content that requires less inputs and production value from your side, but also brings in the engagement is by gamifying campaigns or running events/contests that pull in your followers to submit their own video content that you can re-purpose for your UGC campaign.
Facebook video ads
Facebook's business ecosystem is massive, to put it lightly. It supports about 80 million small-to-medium-sized businesses alone, not counting the larger enterprises that partake in branding and other biz activities on the platform. So that's the business end of the things. What about consumers, then?
Well, a little over 60% of all internet users in the world happen to be Facebook users. That should clear up any doubts on why so many businesses still value Facebook activities—from putting out branding content on Facebook Pages, managing communities on Facebook Groups, and listing products on Facebook Marketplace.
This also paints a picture of how much ad revenue the platform is able to generate. It's a lot. Facebook was able to rake in a whopping $17.44 billion just from ads during Q1 of the pandemic-rife 2020, when businesses were shutting down and slashing marketing spends.
This tells us something crucial. As long as Facebook remains relevant, Facebook ads will stay relevant. The cost incurred in promoting your video on Facebook is highly dynamic and can be set based on your preference and budgets. The benefits of advertising with Facebook's elaborate powerhouse a.k.a the Facebook Ad Manager, is that not only can you set up the ad on here and cross-publish it to other FB-owned spaces like Instagram, Audience Network, Messenger; you can go back and see how exactly your ad is performing as well. Here are some Facebook video marketing features to love.
a. Multi-format videos – Once you create video ads in your desired format—Single video, Carousal videos, Story video, etc.
b. Tailored audiences – You can laser-target it to the exact demography, interests, and other parameters of your target audience to serve the ad to. For more on Facebook's step-by-step process guide to navigate the ad creation and publishing process.
c. Customizing for reach – You can edit the subtitle track to your video to make it more accessible to listeners even without sound, and ad a catchy thumbnail that clearly identifies what the video is going to be, for your target viewer.
d. URL tags – Adding URL tags to Facebook video ads that are meant to generate clicks/signups can help you identify how many clicks/signups came from the specific ad campaigns you're running.
e. Video analytics – You can get specific metrics that inform you of the performance of your video ad. You can find out metrics like duration the video was watched for, number of re-watches, average watch-time, percentage-wise breakdown of reach, etc.
We hope you got to know a bit about Facebook videos and why they're so popular. We'd love to hear what you thought of it, leave us a comment. If you'd like to start from the top and get into Facebook marketing from scratch, check out the beginner's guide for Facebook Marketing we threw together that helps you with just that.
Amruthavarshinii

Chats & writes about anything from social media, culture, to how chai latte isn't a real thing.
Leave a Reply
Your email address will not be published. Required fields are marked