People
Partner Newsletter
May 2022
What's New?
Here's a quick rundown of everything new in Zoho People from last month:
What's coming up?
Have a look at some of the new features that our team is working on!
New enhancement in timesheet's integration with attendance
Option to exclude users in their notice period from the appraisal cycle
Customer Spotlight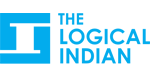 Logical Indian, a digital media company, has been using Zoho People to organize and simplify their HR activities. " We were managing our HR functions manually before. I can definitely say our HR functions weren't moving forward before, but now they're a lot more efficient. All thanks to Zoho People," says Abhishek Mazumdar, CEO, The Logical Indian.
Partner Spotlight Article
Tell us your journey with Zoho People, and get featured! We appreciate the opportunity to share your experiences with the world.
Write to partner@zohopeople.com
If you would like to contribute to this newsletter, please write to us. We'd love to hear from you!
Write to partner@zohopeople.com