COVID-19 increased workload for Realise Business. The team automated its systems, and continued to operate effectively with Zoho One
The Company
Realise Business is a non-profit organisation offering advice and guidance to small businesses across New South Wales. Established in 1989, the organisation is funded by the federal and state governments to deliver specialist small business programmes, and has been awarded the Small Business Commissioner Award for excellence. It was also a finalist for SmartCompany's Community Hero Award and the CEO Magazine award. Running such a high-profile business is no easy feat, but the organisation's CEO, Jacqui Attard, and her leadership team, have seen Realise through a lot of tribulations, and transformed it into an organisation with national ambitions.
The Challenge
Realise Business is an established organisation with a client base of 11,000. On average, the team works with over 3,000 of those clients in any given year. "We are a low-cost, high-volume business, and we needed IT and admin solutions to cater to that while also reducing our costs," said Jacqui. Over three decades, the company had accumulated a lot of different software systems. "We had multiple applications that didn't speak to each other, and we were running manual processes between those apps," Jacqui explained. The team was using Act! CRM for its everyday operations, and needed something more comprehensive. "We needed to make sure we were up to date with our clients," said Jacqui.
Flexibility was also important. Realise Business frequently undertakes government projects. This meant that reporting requirements varied for each project. As Jacqui recalled, "We used to change our whole CRM system every time we had to report to the government. Every client's data would be impacted, rather than just the ones that met that criteria. You can imagine the mess of that CRM after 20 years of that."
The Solution
Jacqui heard about Zoho One from Matt Koopmans, a Realise Business client and a Zoho Authorised Partner. She was initially on the lookout for a CRM system. "Matt was the one who educated me on the importance of getting something more than just a CRM," she said.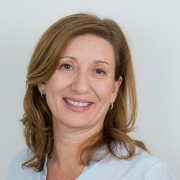 Once they chose Zoho One, the team spent about a month determining which apps it would need and how it would implement them. "Once we'd decided how we were going to go about it, we were able to implement and start using the system in about a week," Jacqui explained.
The most vital part of Realise Business' Zoho One implementation is Zoho CRM, home to all lead and customer data. The organisation's primary lead source is its website, with social media, phone, and referrals serving as secondary sources. The website and social media channels are connected to Zoho CRM, so as soon as someone contacts Realise Business, a lead is created in the CRM using their details. The team has created a sales pipeline that it refers to as the "opportunity pipeline." This pipeline outlines the various stages a lead goes through before becoming a paying client. At the first stage, the team sends out a business assessment form to the lead using Zoho Forms. Once the lead completes the business assessment form, they can book a call with one of the Realise Business coaches to discuss their requirements. This is managed through Zoho Bookings, which is connected to the team's Outlook email platform.
During the call, the coaches identify which service the lead will need from Realise Business: business mastermind, business breakthrough experience, or a coaching program. Once the lead chooses a service, their coach will set up their account in Zoho Subscriptions. From there, the client can directly access their subscription portal to update their payment information and preferences. Payments are processed through Stripe in Zoho Subscriptions, which in turn, is linked to Xero to manage invoices.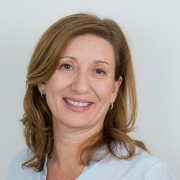 The business advisory team meets and develops relationships with clients. The team uses Zoho Forms and Zoho Sign to execute confidentiality agreements, which are then updated against a client's record in Zoho CRM. Details of any Realise Business events that the clients attends are also stored in CRM.
As the central database of client information, Zoho CRM tracks the progress various coaches and advisors make with their clients. "I can go to a client's file and it would show how many hours they saw an advisor, when they saw them, and which program they are on," Jacqui explained. "I also get weekly updates on new clients, how they heard about us, returning clients, which client each coach is working with, and how many referrals we've had." The team also uses a Zoho Analytics dashboard to visually represent and manage all data coming through the system.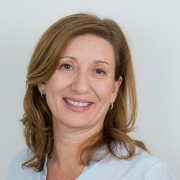 The Realise Business team has also set up Zoho Connect as a way for clients to engage with each other. "Its like a customer forum. They use it as a platform to communicate, to create groups and share content," said Jacqui. "This means they also share within our systems, instead of using something like WhatsApp." Having all communications internally, in one place, has helped the Realise team build stronger relationships with its clientbase. The team tracks client satisfaction, and addresses concerns as soon as they arise.
The operations team uses Zoho Projects to manage the organisation's strategic plan and progress.
Benefits and ROI
The immediate benefit of adopting Zoho was the ease of setting up the system. "We needed some support, but the system pretty much set itself up," Jacqui explained. "We could get started straight away. We didn't need to spend extra to re-build the system...We could utilise what was already there."
"As a person who likes numbers, I enjoy the reporting that I get from CRM," said Jacqui. Not long ago, the team received a government tender to work with Parramatta-based businesses impacted by construction work. The Realise team had to report back to the government about the progress and status of the program. Commenting on that process, Jacqui said, "There were a whole lot of critical KPIs in the program, including the number of clients that signed up, and the number of clients we visited. We had to deliver a report on all that within four weeks. We were able to do that because the CRM was flexible enough for us to get that custom data. It gives us what we need as a business, but it also gives our stakeholder—the government—what they need. And that was something we did not have before."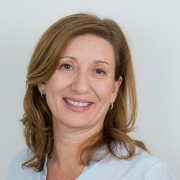 Because of its government-funded programs, when the pandemic struck, the Realise Business team was working with a lot more clients than they normally would. "We doubled output through COVID-19," Jacqui said. "Within two months, we had to double the team and our hours. The government looked to us to assist businesses through their programs—especially for grant applications." Since the Zoho implementation automated most of the team's processes and systems, Realise Business operated remotely throughout the worst of the pandemic, managing its increased workload effectively. "Zoho allowed everybody to work from any place at any time. That helped us a lot," said Jacqui.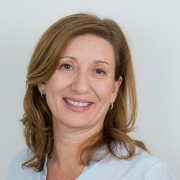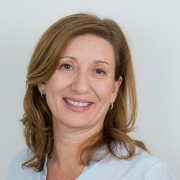 For Realise Business, one of the biggest benefits of Zoho has been the value of the technology. "The actual value that Zoho provides is immense, not only when we compared it with other subscription vendors, but also the number of apps we got access to," said Jacqui. "Our experience with Zoho has been positive. The more I get to work with it, the more I really understand the benefits of it, because I see it as more than just a CRM. I see it as a whole way of managing all your processes in your business."
Looking Forward
The future looks big for Realise Business. For a long time, the organisation served businesses in and around Greater Sydney. However, COVID-19 highlighted the importance of the organisation's service to the business community. "Quite often, it's very lonely for business people, and they don't know where to get support," Jacqui said. "We want to provide that service on scale for businesses nationally."
As the organisation grows and expands, Jacqui and her team are looking to find new ways of engaging with their audience. The first step was adopting online meetings to interact with interstate clients. Looking forward, the team is exploring the possibilities of Zoho One.
Thanks for all that you do for Aussie small businesses, Jacqui and team! We're proud to work with you!