How a Melbourne-based fragrance house adopted a full-fledged CRM and expanded its operations with Zoho One
The Company
Light & Glo Designs is a Melbourne-based fragrance house. Clinically trained doctor and researchers Jeeva and Suji Sanjeevan, were working in Alfred Hospital and Melbourne's Royal Children's Hospital respectively, when their expertise in behavioural science coincided with a curiosity to explore the fragrance industry.
"We thought of bringing science back into the fragrance industry, by crafting our marketing based on the understading of how hormones will react to each scent, and how scents impact different parts of the brain to create an emotional appeal," Jeeva said. "It's more than just a scent."
They started by playing with scents as a hobby before plunging into entrepreneurship in 2015.
Today, Light & Glo Designs operates as two major departments: Light & Glo and BrandScent. Light & Glo is the retail division of the company. It runs an online store and wholesales to over 400 stores across Australia. Suji and Jeeva aren't your regular candle makers, though. "We wanted to create something different," Suji explained. "So we started creating ranges within ranges. We created the Asana collection. It's all about well-being, and we worked with yoga studios and yogis to create aligned scent journeys. We also wanted to pay homage to First Nations Peoples and their art, so we worked with Indigenous artists in Far North Queensland to create our Soul Collection, which through art and scent, tells a story that's quintessentially Australia. Through our CSR we align ourselves with charities and give back to the community. We really stand by the idea that our candles should look good, do good, and smell good."
The company's custom division, BrandScent, caters to large corporate clients who utilise scent marketing. Based on a client's requirements and brand identity, BrandScent creates bespoke scent journeys that match the brand's identity and vision. "We work with global and iconic brands like Arnott's and American Express for their scent marketing needs," said Suji.
Both departments of Light & Glo Designs are licensed by Australian Made and Owned and endorsed by the Indigenous Art Code.
The Challenge
Just before the pandemic hit, the Light & Glo Designs team recognised the rapidly-growing market for branded gifting. "When we started working with corporate clients, we needed a database to house all of their information," Suji explained. "We were working on projects from scratch: Creating a smell, a design, and doing all of the manufacturing-stage processes, like material analysis, communication, and invoicing, so we needed clarity on the project and its projected timeline as well."
The more information the team had to store, the more outdated their existing systems felt. "We didn't store information properly," Suji recalled, "It's just easy to get into that habit of going, 'Oh, I remember that client. Have we paid that client?' That's when we realised we needed to implement a management system that catered to the needs of our rapidly growing business. Microsoft Word was so rudimentary, so Excel had been the next step up. But then, after a while, it got ridiculous. We had to manually go in and edit things."
When the couple started Light & Glo Designs, they had no background or expertise in running a business. "I was doing some training, and our business coach at the time mentioned Zoho as a suitable CRM," Suji explained.
The Solution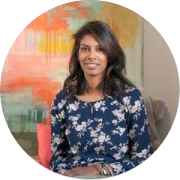 Jeeva immediately started researching Zoho. He watched videos on YouTube, spoke to Zoho support and sales teams, and tried using Zoho CRM. "We knew we definitely needed a CRM," he said. "It's important for any small business to build meaningful customer relationships that ultimately lead to repeat sales and long-term relationships. So having that one platform to manage all our customer relationships was key for us." One of the biggest reasons Light & Glo Designs chose to work with Zoho was the support it received. "Anytime we need help, they're always there. Even now, I can request a call back and they'll respond within a few hours."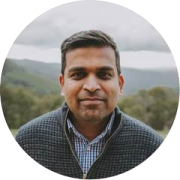 Not long after setting up Zoho CRM, the team sought a system to manage email communications with customers. A friend suggested Hootsuite, and the team was also evaluating Zoho Campaigns. "We dabbled in both," Suji said. "But we just felt the sales and support were much better with Zoho." Around this time, Jeeva attended Zoho's annual user conference where he connected with Zoho product and support teams further.
"We started with the CRM, and then moved to Zoho One after I met Umesh Uthaman [Customer Support Manager] at Zoholics in 2019 and understood the offering," Jeeva explained. "I found that Zoho One would work for us as a team. Especially since we're growth-focussed at the moment, it's good to have a system that can help us grow."
The Light & Glo Designs team loves that Zoho One connects intuitively with its Shopify setup. "Zoho Inventory just pulls all the sales information from Shopify and updates it as we go," Jeeva said. The team also creates and maintains purchase orders, and tracks production in Zoho Inventory. "As a manufacturer, Zoho Inventory works well for us. We can look at our raw materials versus our final products."
At the time of writing, the team has enabled 10+ apps from Zoho One, including Zoho Survey, Zoho Forms, and Zoho Flow. Zoho CRM functions as the core of the business database. "It's our main area to look after our online B2C and B2B clients," said Jeeva. "It's all in one platform, but we have it as different departments so we can easily look at two departments at the same time. We also have Zoho Campaigns to look at all the email campaigns we're sending out."
The team uses Zoho Flow in conjunction with its Zoho Campaigns setup. "We create workflows for every campaign so that we don't have to send it over and over again," Suji added. "It just looks after itself, checks the result after three or four weeks of the campaign, and gives all the information in one place."
The team also uses Zoho Desk to manage support requests. "It's easy now when someone sends us an enquiry," Jeeva said. "We can directly allocate that question to the right person."
For BrandScent, the company creates a scent, a candle design, and packaging from scratch. This means the team has to meticulously track the progress of every order. It uses Zoho Projects to achieve this, and also to track budgets, providing clarity to all involved.
The team uses Zoho Analytics to inform its marketing decisions and is exploring Zoho Social to manage its activities on social media channels.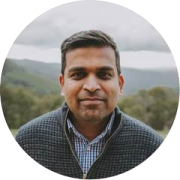 Benefits and ROI
"Zoho's allowed us to grow at a good pace," Jeeva said. "It doesn't limit us, which means we can continuously grow our business without worrying about our software. Simply put Zoho grows with us without limitations." The team appreciates that Zoho One has sometimes offered a lot more than it needed. However, it's been beneficial too, as Suji put it, "pick and choose what we need, because everyone's business and needs are different."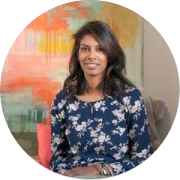 Coming into business without prior experience, Suji and Jeeva had a lot to figure out. They didn't need business software to add to their challenges. "That's where the CRM stood out," Jeeva said. "In the Manager view, you can see all your projects and your sales funnel, your tasks, and who is doing what."
"As soon as we walk in, that's the first thing we click on to see what's happening," Suji added. "It's continually being updated in real time. Having that clear view is great for us. It just set up so easily and in a way that those of us who are novices in business can understand it. It's not complicated and there's not much jargon in the interface...I used to use Salesforce in a previous job, and that was an absolute nightmare...because it was so complicated to understand. Zoho is much more user-friendly."
Looking Forward
COVID-19 hit Light & Glo Designs hard. Based in metro Melbourne, at one stage, the team had to stop production altogether. Constantly adapting its strategies to the social and economic changes, Light & Glo Designs has started to pick up once again. "We've now moved to a warehouse that's about six times bigger than the one we had. We are growing steadily, I'd say," Jeeva noted.
Coming out of the pandemic, the couple explained how they've had to adjust for raw materials and their costs. "We've had to hustle for the last two to three years, and I think it'll be the case for the next two years," Suji said. "We're going to have to hustle harder to get to where we need to get to."
Speaking of adopting more apps into Light & Glo Designs, Jeeva said, "It's great to have people who are willing to help us learn, understand, and implement these apps. And they don't charge us for that. Not one person we've spoken with has gotten frustrated if we didn't understand." Laughing, he added, "I think I have to sit down and look at all 50 apps to see what other apps we can use." Jeeva also noted that he's looking at implementing the HR apps in Zoho One, Zoho Recruit, and Zoho People as the business grows and the team expands in number.
Thank you for sharing your experiences with us, Suji and Jeeva! We wish all the best for Light & Glo and BrandScent. Thanks also for doing an awesome job with Zoho's own branded candles. Our team loves them!