Screen sharing for Remote Collaboration
In the meeting toolbar at the bottom of the screen, click the Share screen icon to get started. Once you've decided to share screen online with your participants, you can either choose to share your entire screen or only the relevant application window.
How to share the entire screen?
1. To share the entire screen with participants, select Entire Screen.
2. Once you click Share, your entire screen with all open applications will be visible to participants.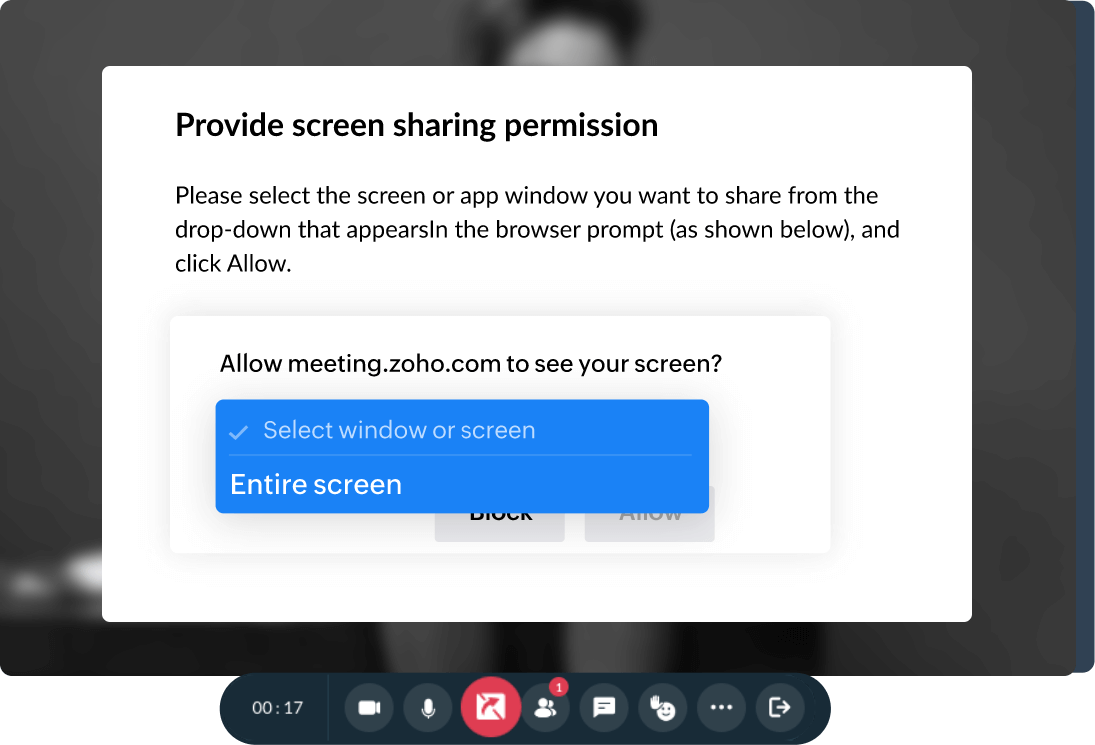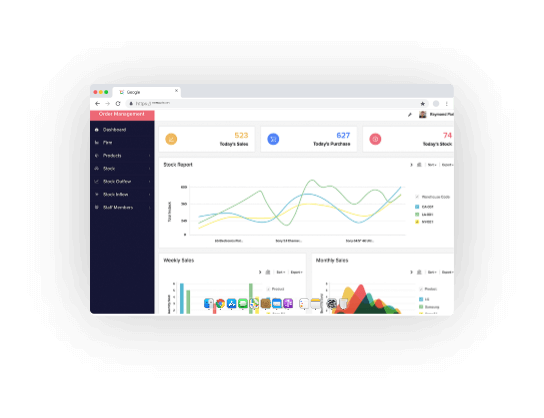 How to share app windows?
1. If you only wish to share the relevant application window, select the Window tab.
2. Choose the application window you want to share, and click Share.
Stop screen sharing
Once you are done collaborating or finished with your presentation, you can choose to stop screen sharing. All you need to do is click Stop sharing to stop sharing your screen online with participants.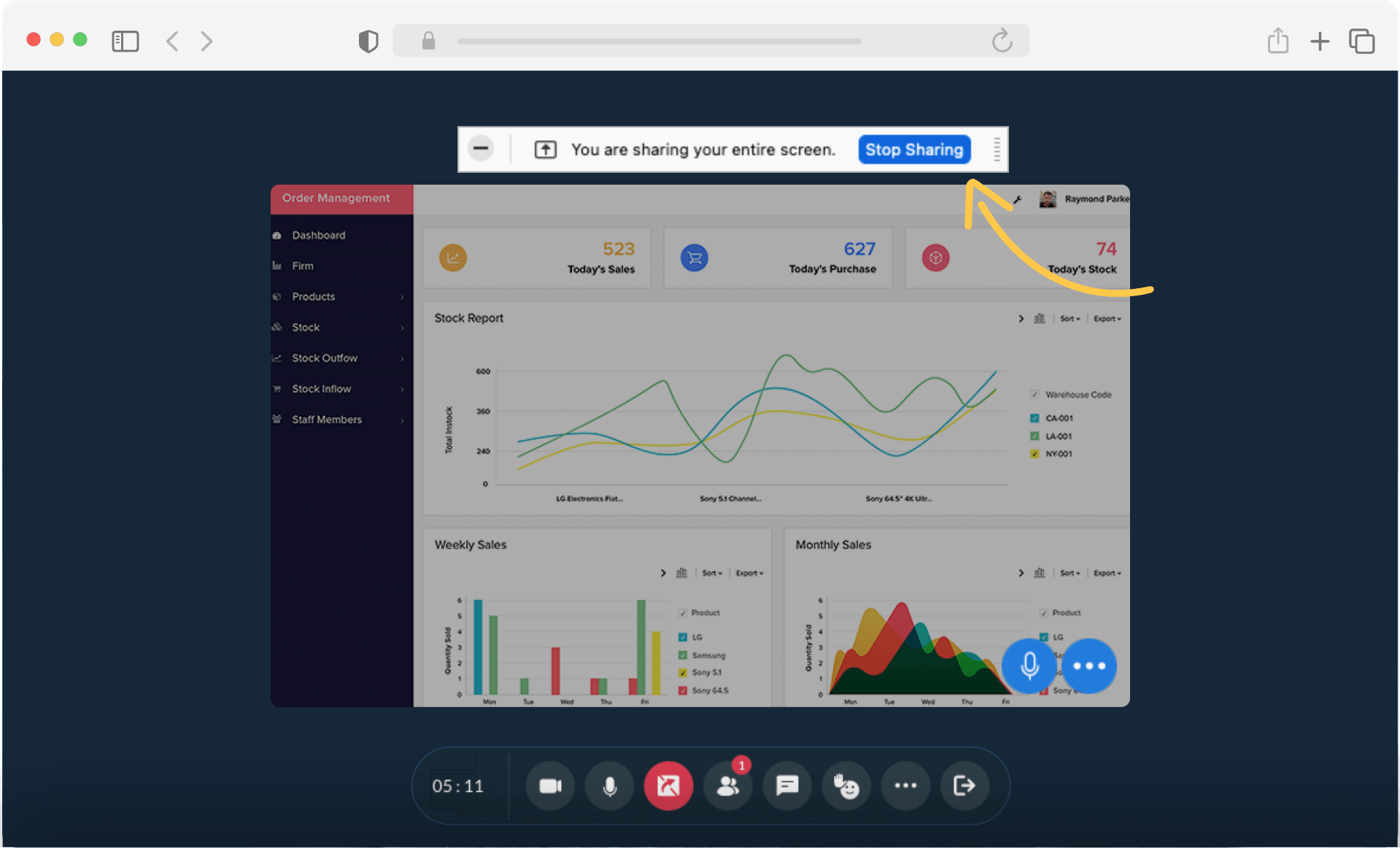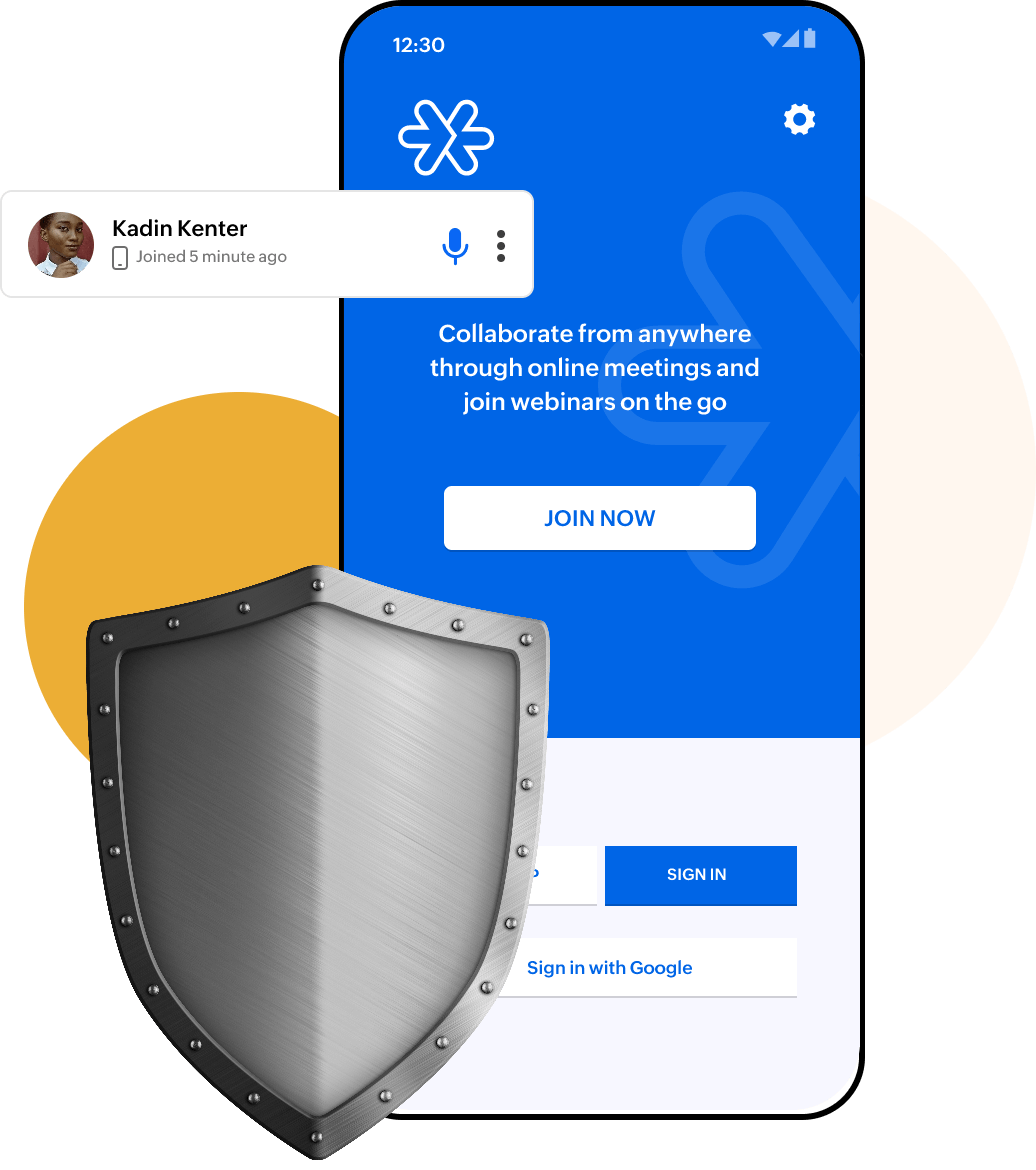 Is screen sharing secure?
Online screen sharing in Zoho Meeting is safe and secure, thanks to DTLS-SRTP encryption and TLS 1.2 protocol. Meeting encrypts both presenter and participant feeds, so remote screen sharing is now more secure than ever!
Share screen and collaborate using Zoho Meeting
Signup now