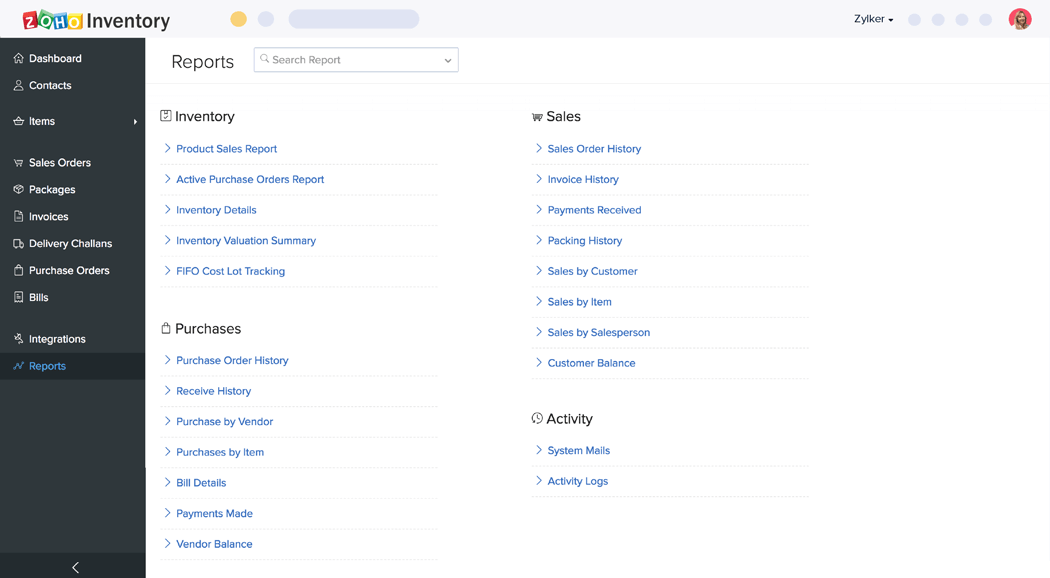 Get a hands-on experience of our wide range of intuitive reports
Keep an eye out for detail
Fluctuations in sales, poor customer retention, and failed sales targets are bad scenarios for a business to go through. But finding out about them at a later stage makes matters even worse. With Zoho Inventory, stay updated on your daily sales, find your bestsellers, keep tabs on customer balances, and see your most valuable customers in a single application.
Don't let your vendors wander
A good relationship with your suppliers helps ensure a regular supply of items at the right time and plays an important role in growing your business. Find your best supplier, purchase data, payment details, and vendor balances with the help of reports. You can also download your reports and share them with your vendors so that you're both on the same page.
Know their worth
When you have a growing list of items, it can be slightly overwhelming to trace the journey of each batch of stock and then match it with the right invoice and bill number. And valuing your stock on hand involves a lot of hard work. With Zoho Inventory, you can quickly generate FIFO and inventory detail reports without the manual work.
Check out other related features
Learn more about key features