Plan and track every process efficiently
Manage sales and purchase orders, create packages, and send delivery updates from a single order management system.

Centralized system for multi-channel sales
Integrate with Amazon.com, eBay, Etsy, and Shopify and manage all online orders in a single platform. Also, set re-order point and get updates on the stock level to avoid out-of-stock situation, all from one central order management system.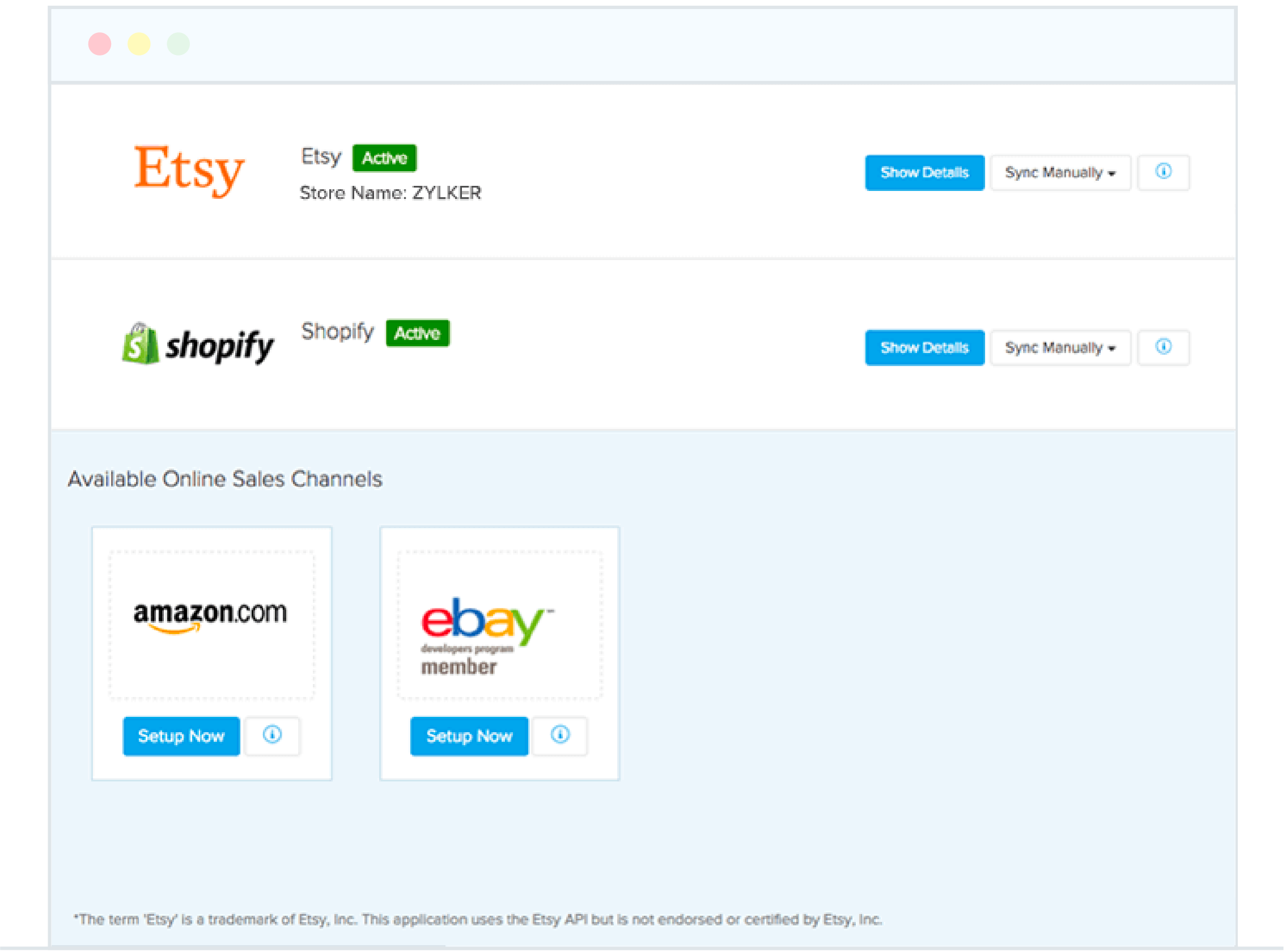 Easy packaging and shipping
Create packages, print package slips and get real-time shipping rates for 30 different shipping services. You can do all of this and more from a single order management software.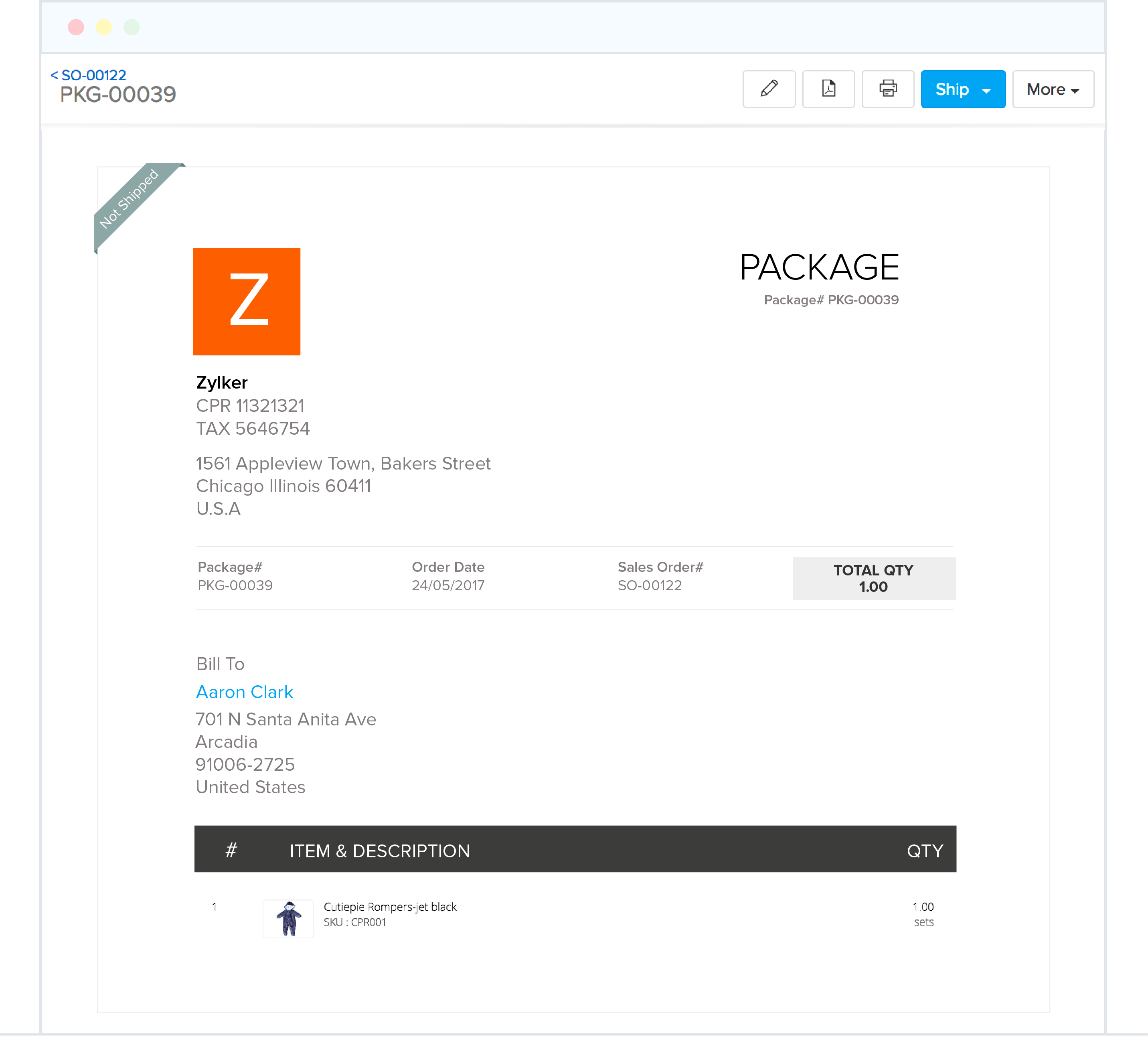 Track shipments
Monitor the movement of packages post-shipment and keep your customers updated with the location. Use this tactic to create more satisfied customers with this order management application.
Payment integration
Set up and integrate your payment account to start receiving online payments right away. Switch to an easy, secure and convenient mode of accepting payment from your customers.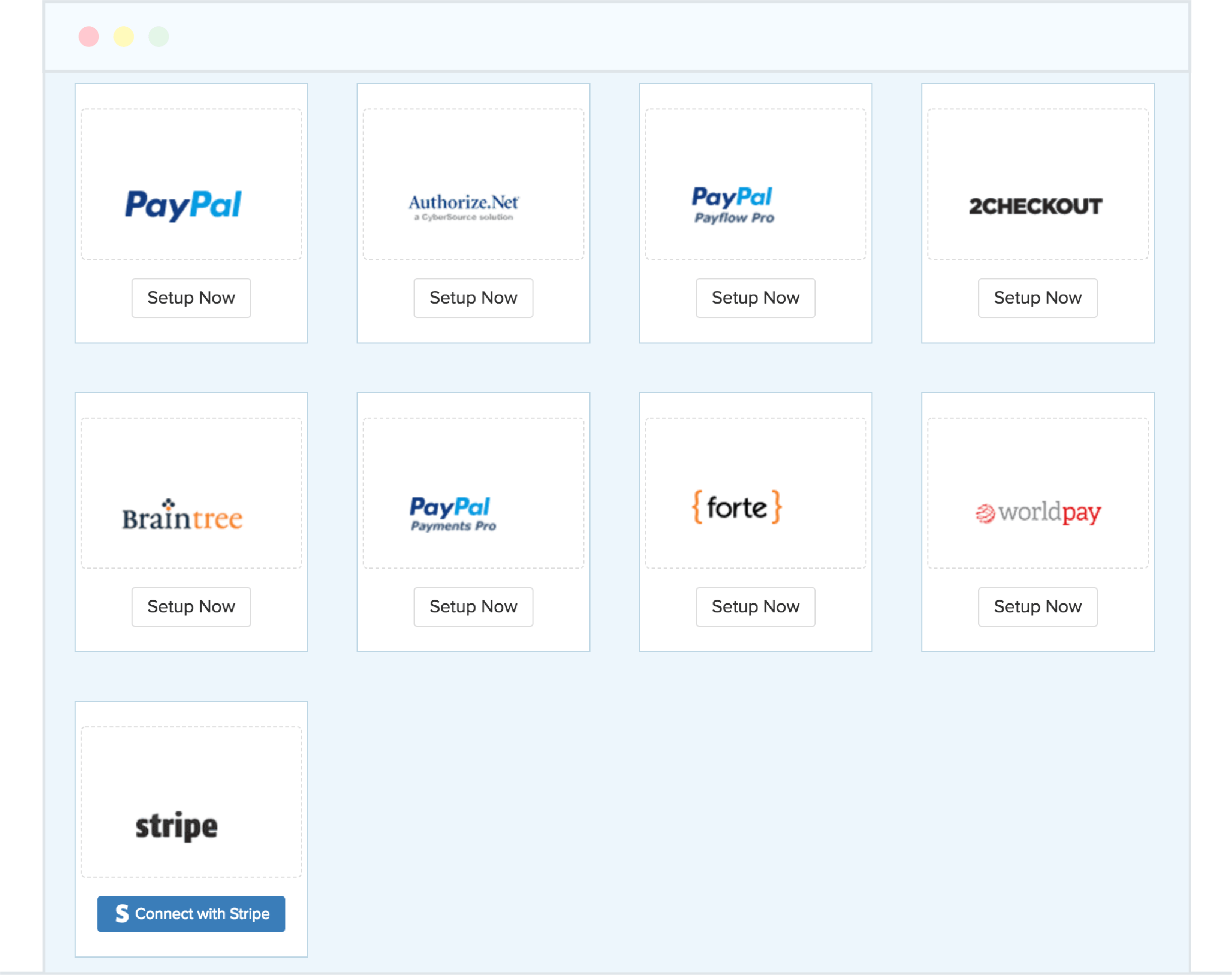 Accurate reports
Identify your most profitable item, monitor purchase and sales order trend, to make informed decisions and stay ahead of your competitors.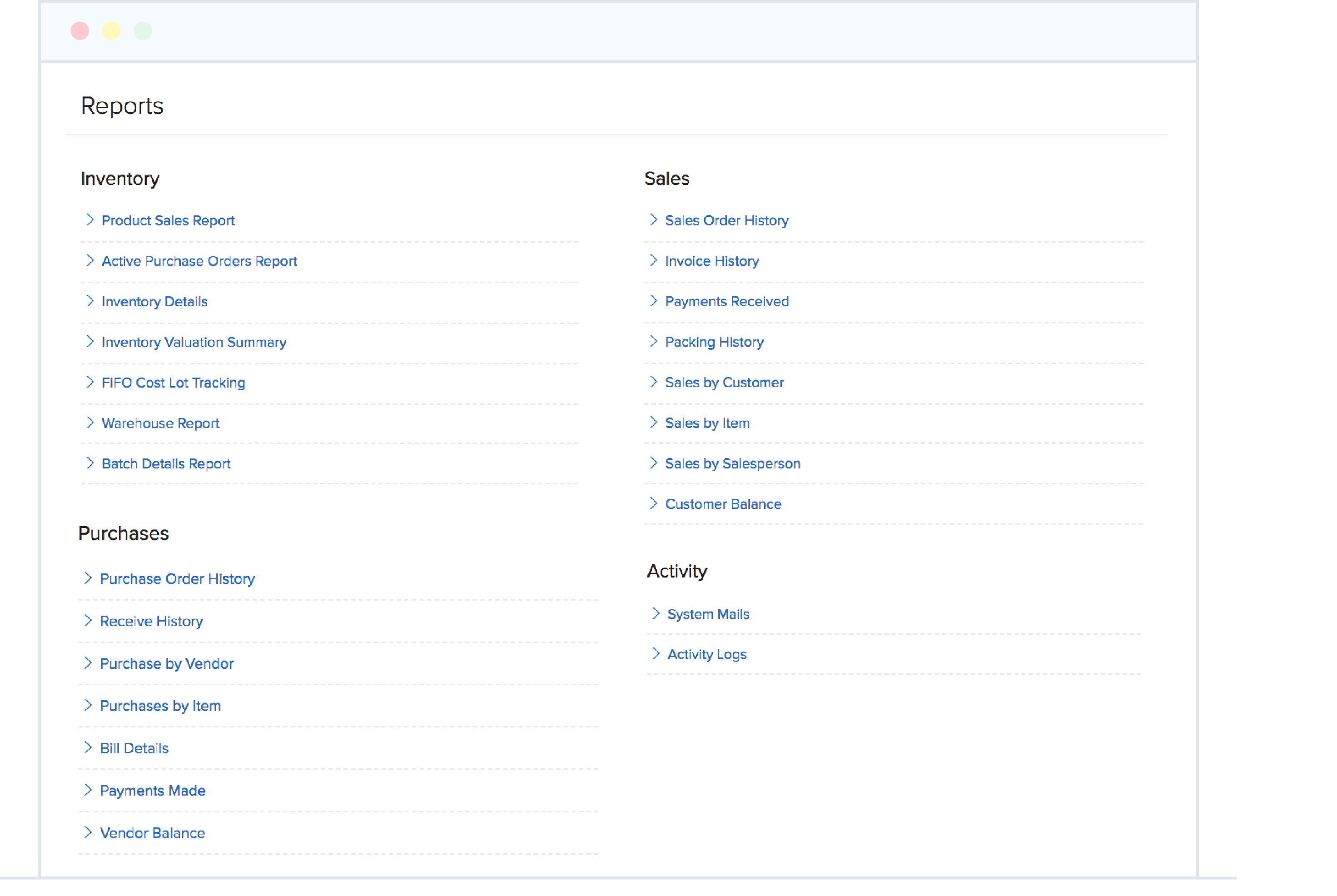 A Complete Guide to Order Management
Check out our ebook that discusses the basics of order management, order management systems, how to find the right system for your business, and how Zoho Inventory's cloud based solution can help you.
Ebook
A Complete Guide to Order Management