The MailChimp integration for Zoho CRM syncs all information regarding your mail campaigns, lead information, status of your sales operations between these two data rich softwares and eases your sales and marketing.
MailChimp lists to Zoho CRM
All the information present under MailChimp lists can be synced to Zoho CRM contacts. You can perform targeted sales operations thereafter.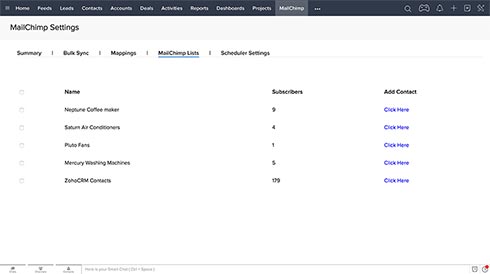 Zoho CRM information to MailChimp
Sending out the right mail to the right person is the key to a successful mail campaign. After studying customer habits in Zoho CRM, you can sync their information with MailChimp and send relevant mails to potentials.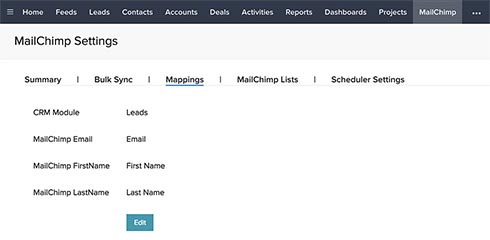 Scheduler settings
Sync data between MailChimp and Zoho CRM automatically using the scheduler settings.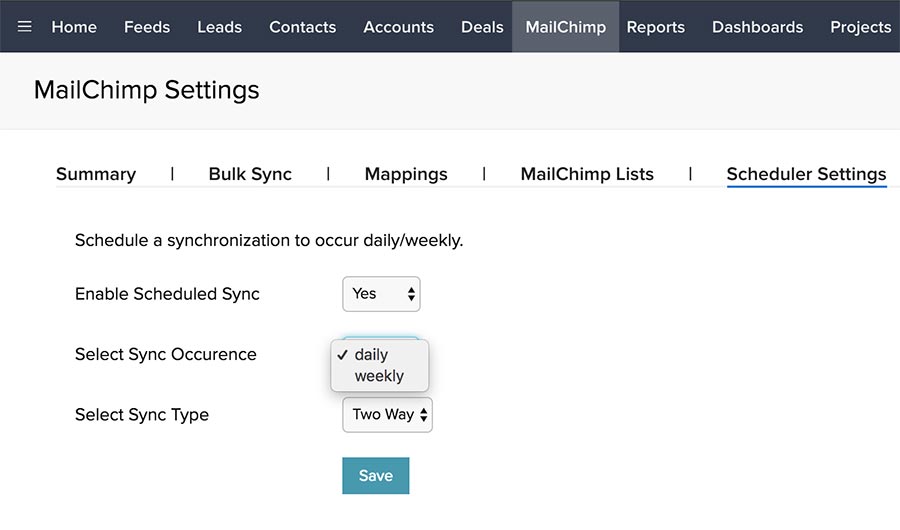 MailChimp extension for Zoho CRM
Try Now