Personalize your templates.
Personalize your documents by creating mail merge templates for different modules and mapping unique fields. Save time by processing hundreds of personalized documents in just a few clicks.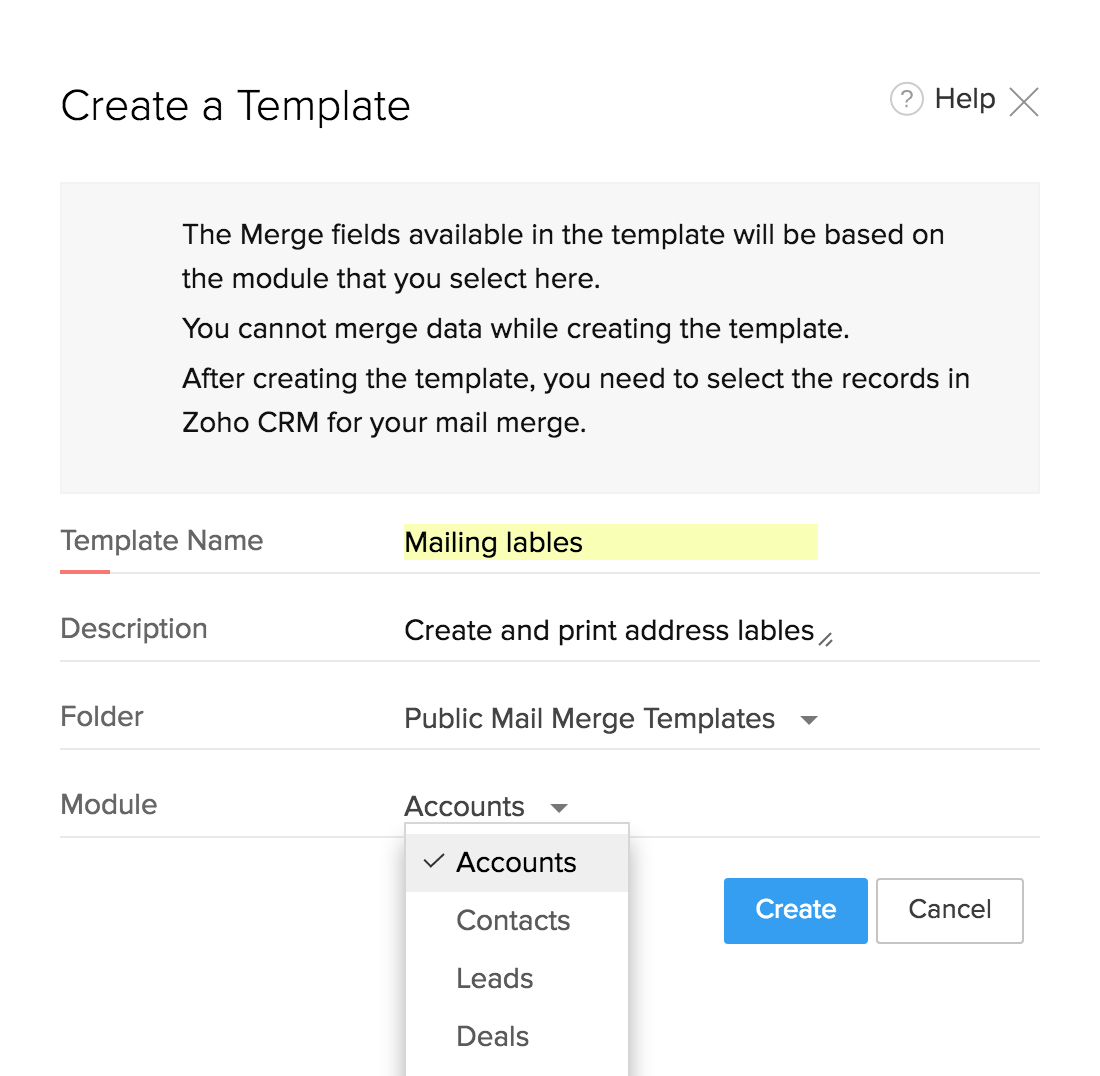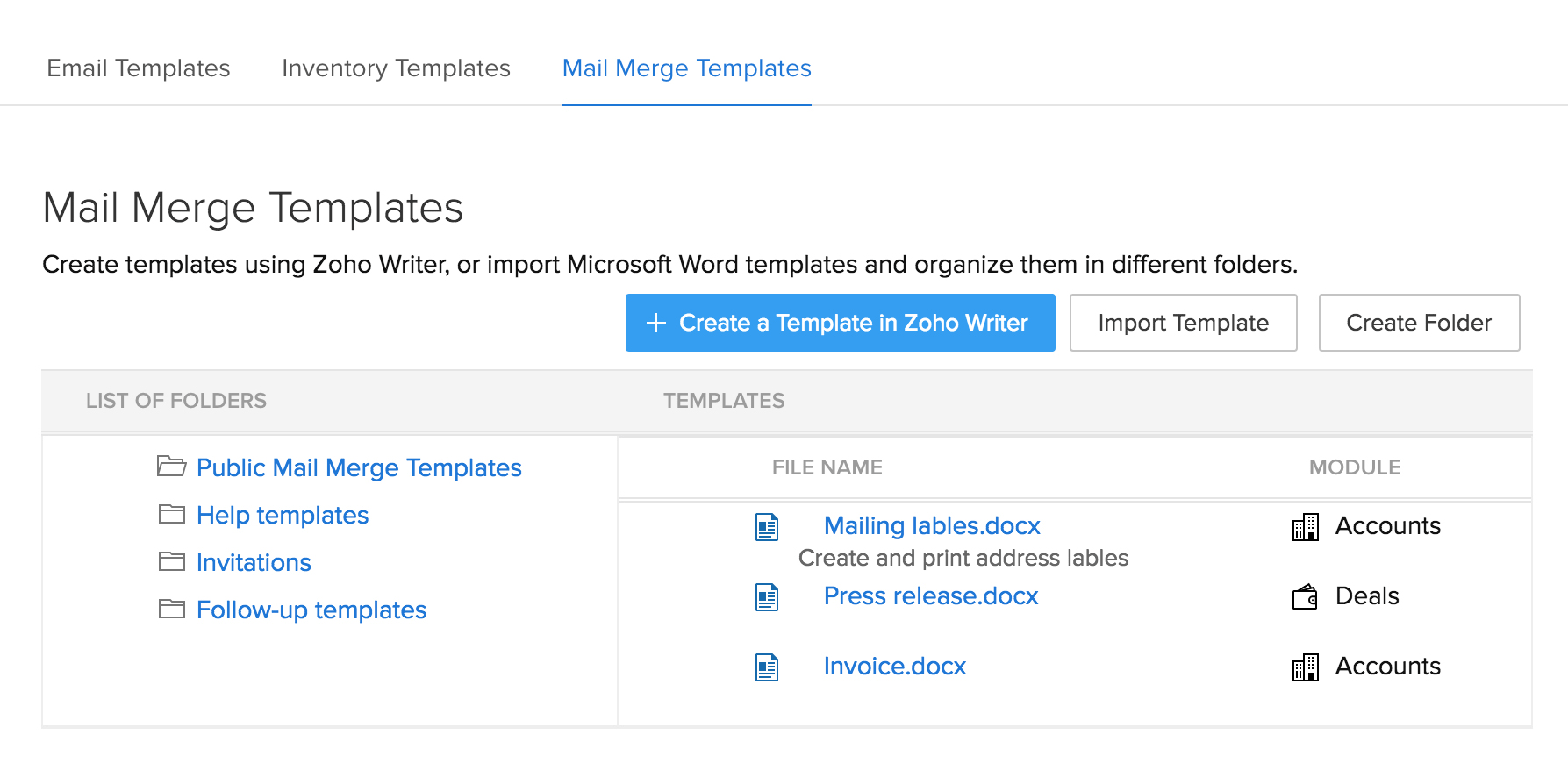 Stop platform hopping.
No need to log in to your CRM account to access your data. With Zoho CRM plugin for Microsoft Word, your information is automatically updated across all your documents. Print the details of a contact's record in merged documents accurately without jumping between platforms.
Keep your templates safe.
Create mail merge templates in Microsoft Word and upload them to secure folders in Zoho CRM. You can also restrict users from accessing those folders based on your own organizational hierarchy.