Dashboard
Dashboard is the first thing you'll see when you log into your Zoho Invoice account. The dashboard gives you a clear picture of your company's finances.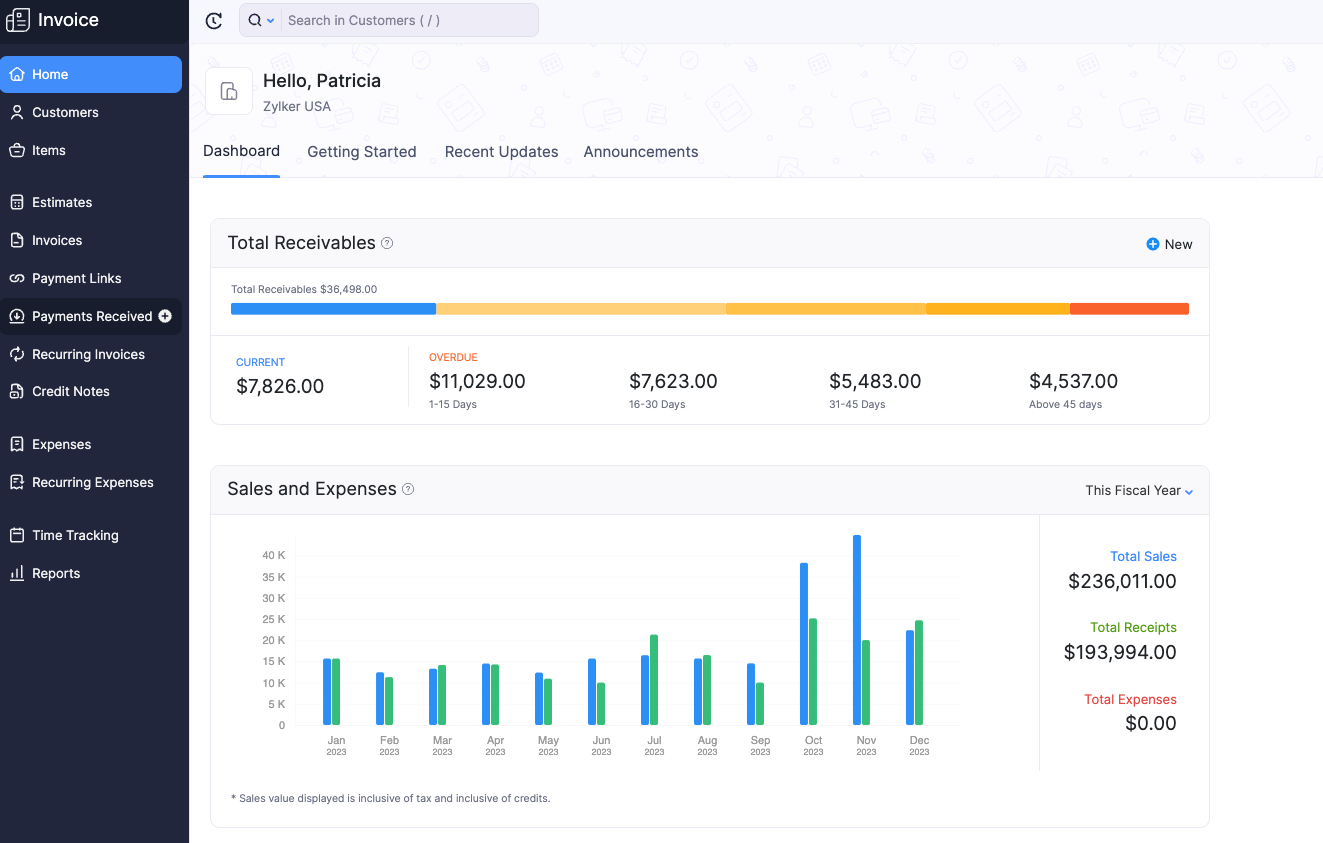 The dashboard in Zoho invoice has the following sections:
IN THIS PAGE…
Total Receivables
The Total Receivables section displays how much money your customers owe you. The section is divided into two parts:
Current - The amount that you are yet to receive for invoices that have not crossed the payment due date.
Overdue - The amount you are yet to receive for invoices that have crossed the due date.
Clicking on these numbers will redirect you to the Aging Details report.
The Aging Details report, typically reports the total receivables that are currently due, as well as receivables that are past due.
Sales and Expenses

The Sales and Expenses section displays the Total Sales, Total Receipts and Total Expenses of your organization.
Total Sales: Displays the total sales done till date for the current year. This Sales, includes the total invoice value i.e. it is inclusive of taxes and credits received from the customer. Clicking on this will take you to the Sales by Customer report.
Total Receipts: Displays the amount received from your customers. Clicking on this will take you to the Payment Received report.
Total Expenses: Displays the economic costs your business incured through its operations. Clicking on this will take you to the Expense Details report.
Projects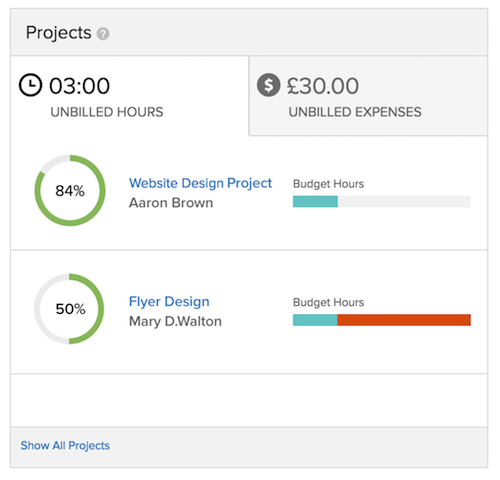 The Projects section displays the following information:
Project Name
Client Name
Number of unbilled hours
Number of unbilled expenses
Clicking on any one of the projects listed here, will redirect you to the Project Details page in the Timesheet module.
Your Top Expenses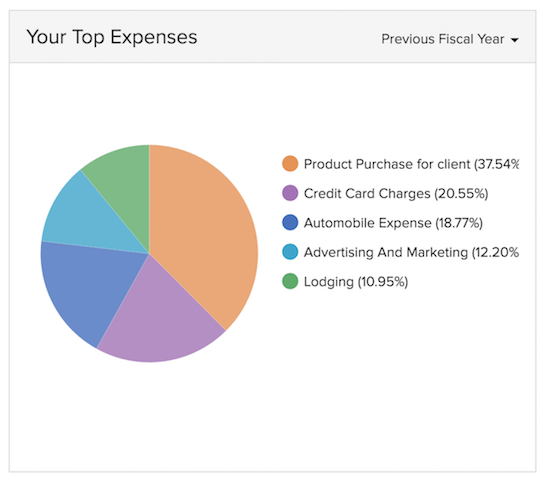 This section displays your top expenses across different categories in the form of a pie chart. This pie chart is auto-generated, based on the Expense by Category report of your organization.
Sales, Receipts, and Dues
This section displays the your organization's sales, receipts, and dues for different time periods.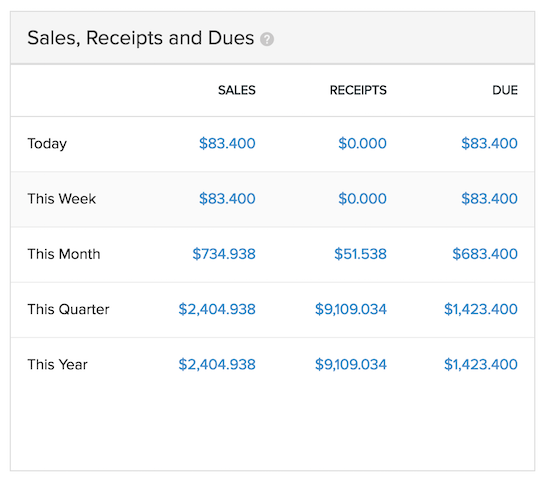 ---