Uncover hidden insights from your social media data
Forget switching between multiple channels to measure your brand awareness across apps. Track, measure, and analyze all your key social media metrics, with insightful social media analytics dashboards.
Sign up in less than 60 seconds
All-in-one social media analytics
Get, combine, and analyze all your critical social media metrics in one place and grow your brand with end-to-end insights.
Activity analysis

Analyze and understand the content type that brings you the maximum reach. Track your likes, shares, and comments to discover the best time to post your content.

Ad analysis

Optimize your marketing spend and maximize your ROI with powerful insights into your Ads. Get a big picture of how well your ads are performing and make your social ads effective.

Engagement analysis

Understand your audience better by knowing their age, gender, region and more. Devise strategies to increase engagement and resonate with your target audience.

Competitive analysis

Gain an edge over your competitors by comparing multiple social media handles and their presence based on tweet volume, frequency, keywords, tags and much more.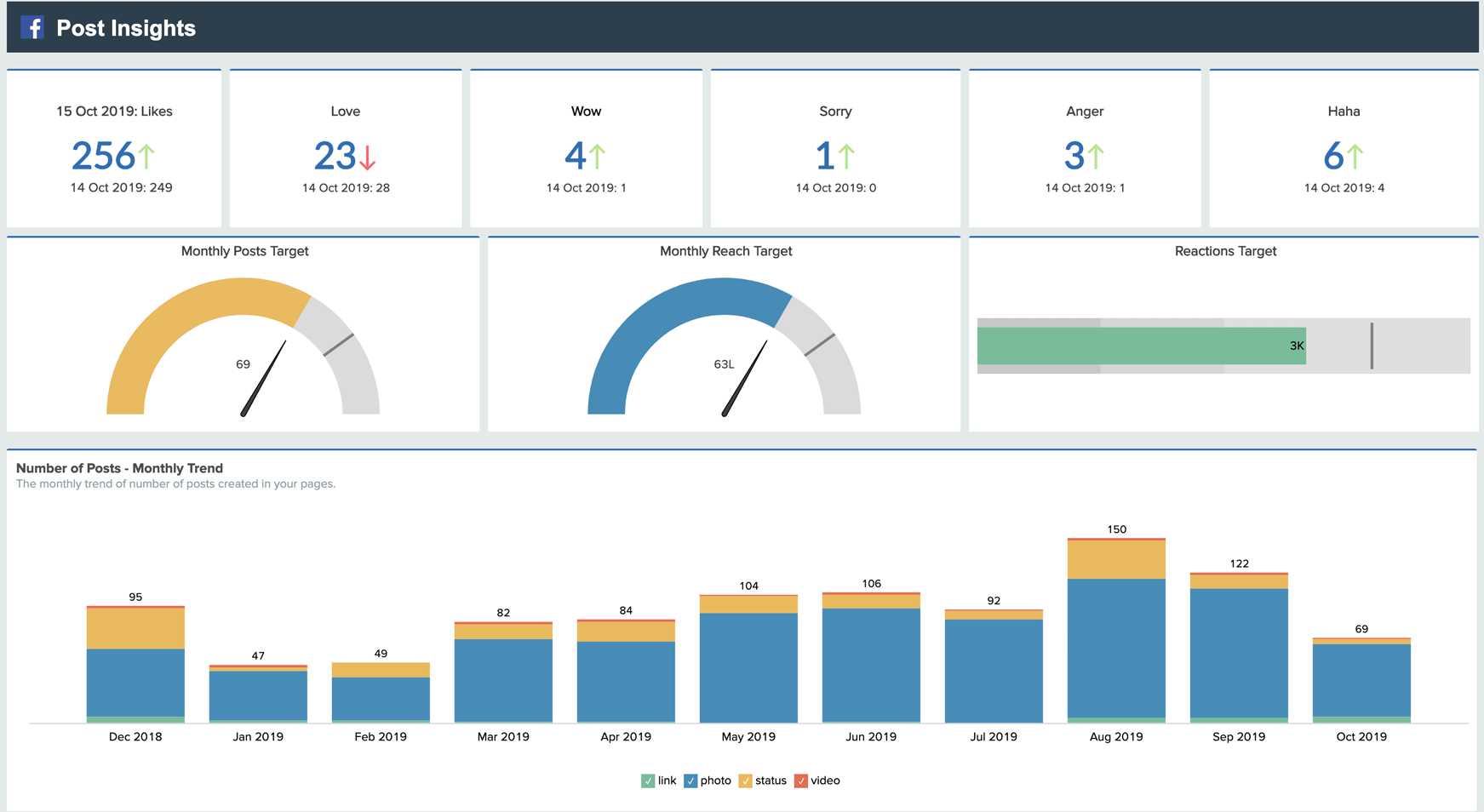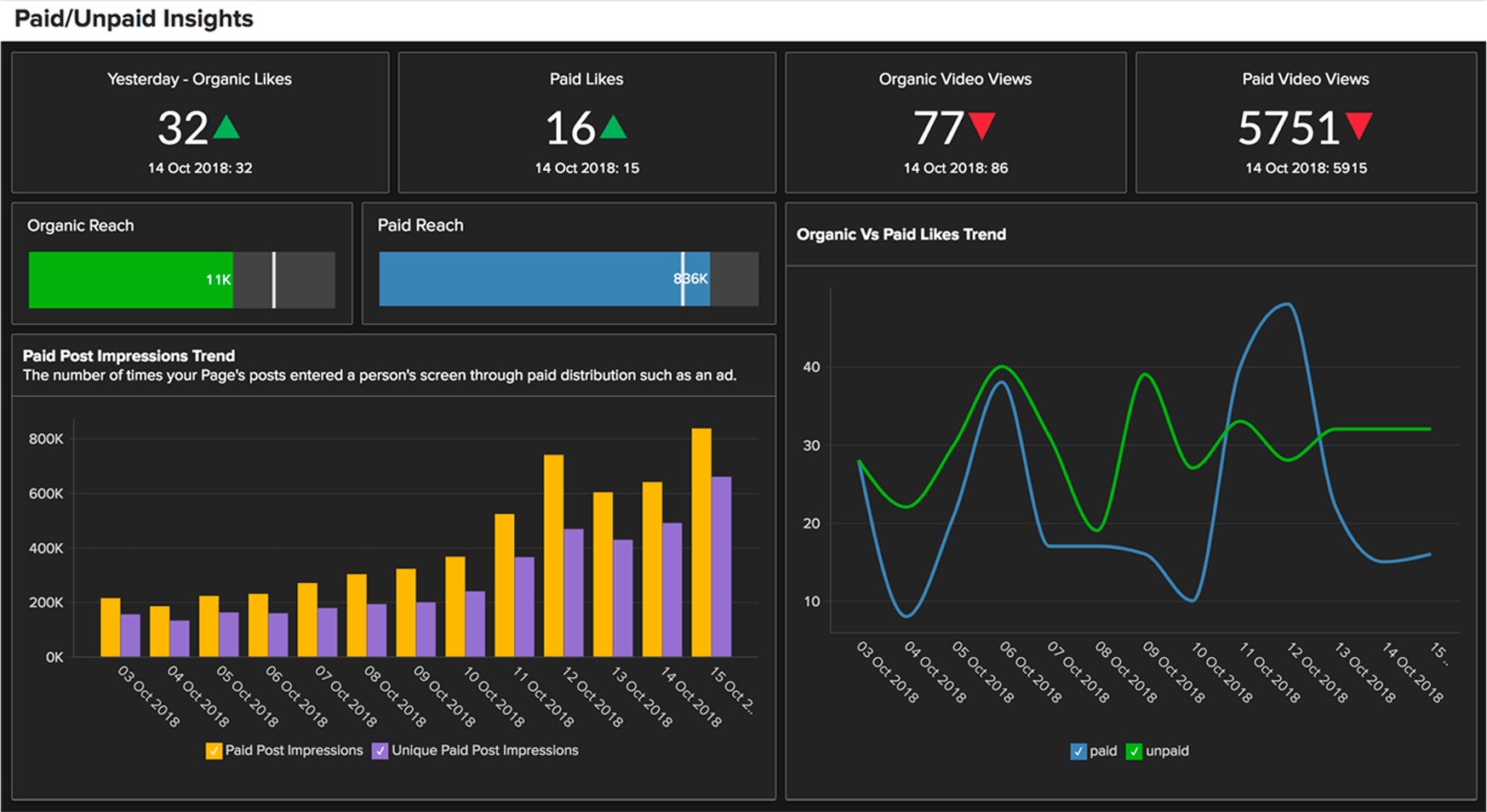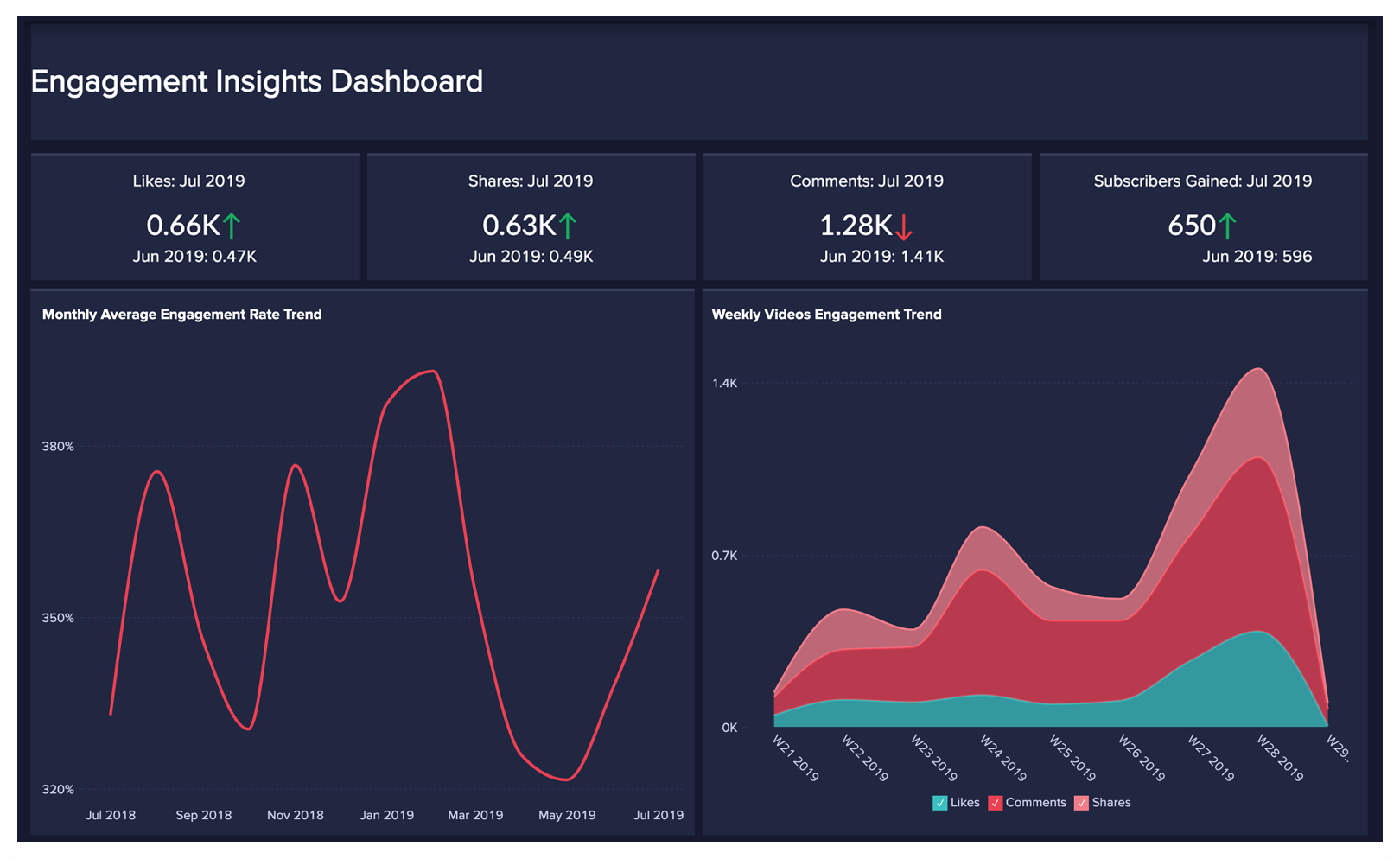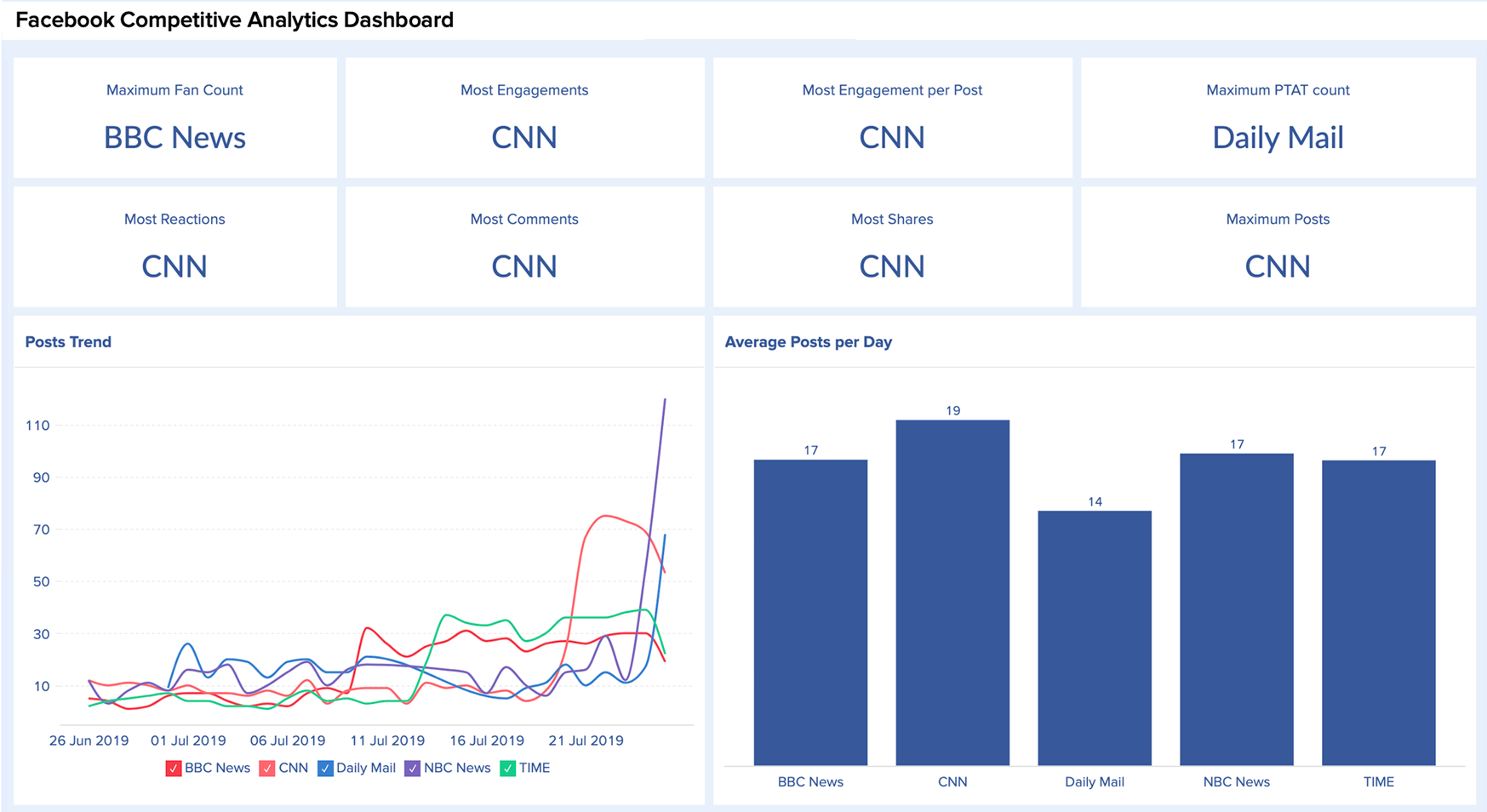 Key capabilities of our social media analytics tool.
2 Million Users. 50 Million Visualizations. 1 Analytics Platform.
Collaborative analytics

Perform social media analysis together with your social media marketing team. Share and embed your visualizations for wider consumption.

Pre-built visualizations

Instantly kick start your analytics journey with over 75 pre-built social media analytics reports and dashboards on your handle's performance.

Email, export, and print reports

Export or print reports for offline access. Schedule your reports and dashboards to be emailed automatically to the given recipients.

Data blending

Combine data from different sources and create cross-functional reports. Gain insights that wouldn't be possible with data from multiple locations.

Smart analytical assistant

Type out your questions, and see Zia, our AI-powered assistant, come up with suitable answers in the form of reports and KPI widgets.

Embedded analytics

Get a powerful BI, reporting, and analytics solution in your own brand name, embedded within your product/application or setup as a standalone portal.
Social Media analytics dashboards
Zoho Analytics lets you slice and dice your social media data the way you want. The pre-built social media reporting dashboards offers 360° visibility into your KPIs like engagement, ad campaign performance, audience and competitor profiles, and more.
Profile Analytics
Followers Insights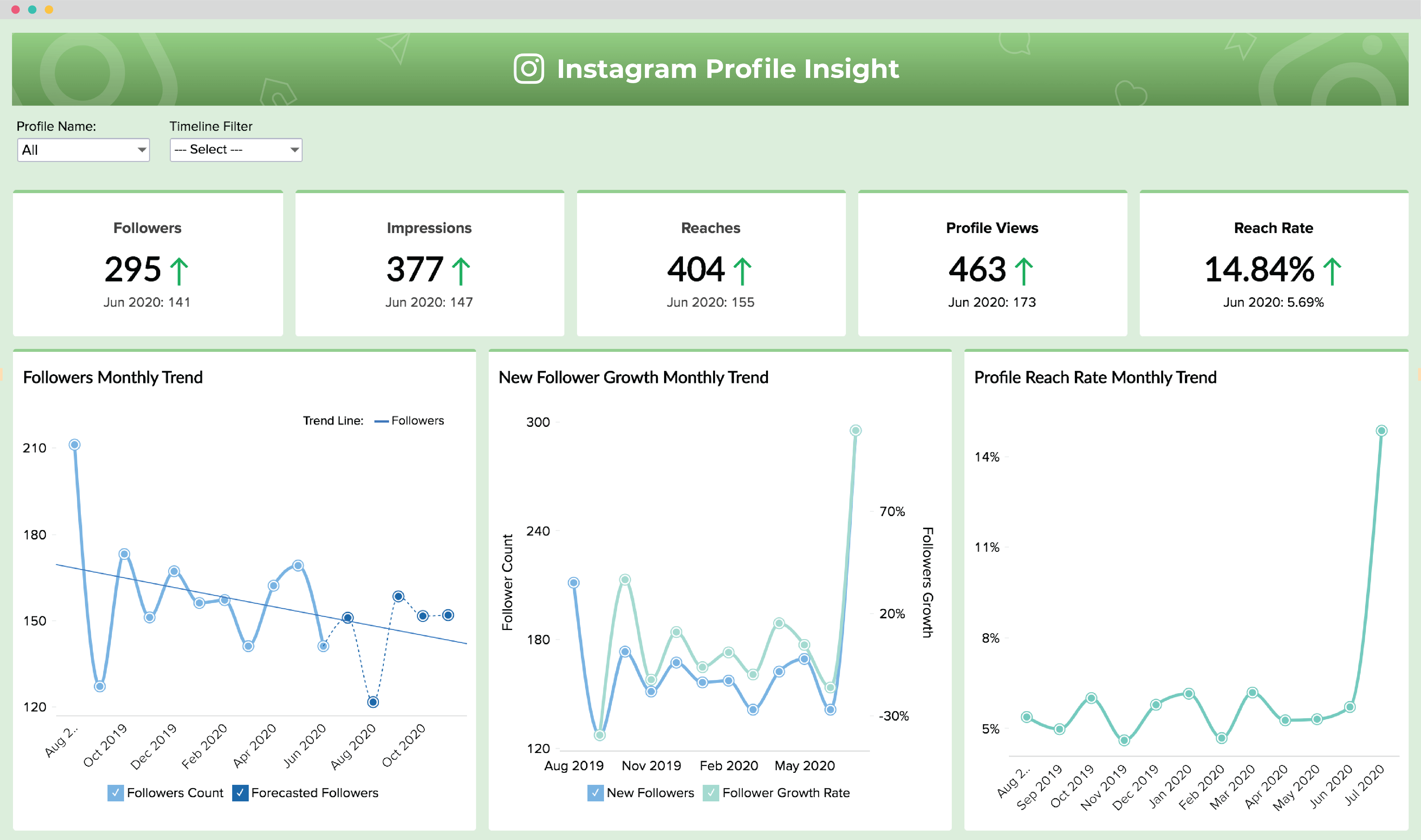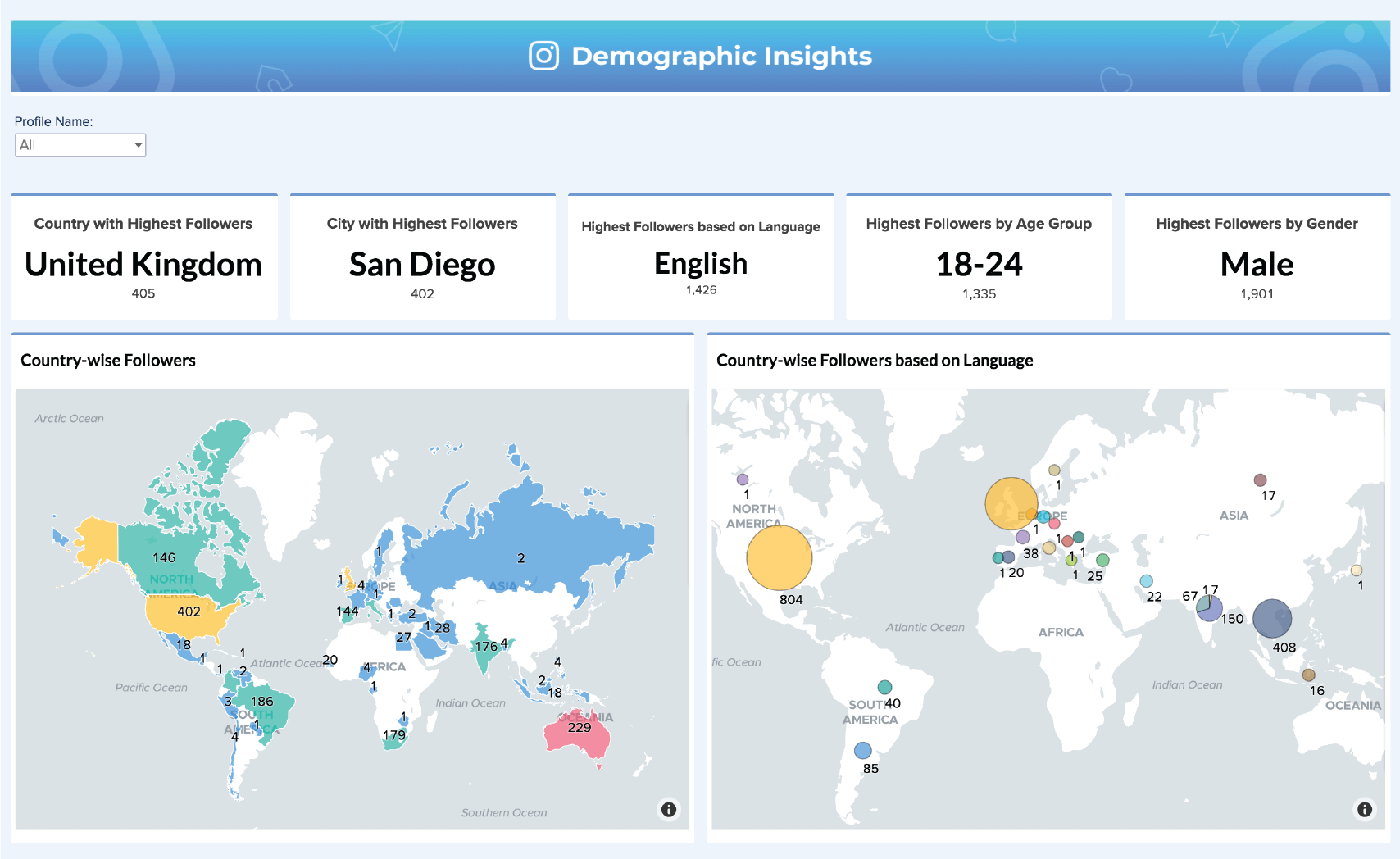 "We use Zoho Analytics to integrate all of our analytical needs. Everything goes to Zoho Analytics, that way everyone is able to access the most critical info about the company. They can not only access it but explore it, dive deep, ask questions. It's super-fast, easy to use and affordable."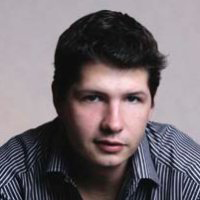 Juan Martitegui
Founder, Educatemia