Maximize ROI with in-depth SalesIQ analytics
Visually analyze your SalesIQ data and grow your business with powerful customer analytics. Understand your visitors, engage better, and sell smarter with key insights into your customer support and website traffic. Share reports and dashboards with peers for data-driven decision making.
Sign up in less than 60 seconds
Analyze your website performance in minutes
Get, combine, and analyze all your critical marketing metrics at one place and grow your business with end-to-end insights.
Understand your visitors

Analyze and identify your website traffic sources, visitors' geographic distribution, and the average time spent on your website. Optimize your website and engage your visitors efficiently.

Analyze customer chats

Analyze your customer chats and uncover key insights on chats attended, missed, closed, and converted to tickets. Identify your busiest hour, track your agent ratings, and train them better.

Unified Business Analytics

Dive deeper and blend your SalesIQ data with data from other sources for cross-functional, end-to-end analysis. For example, blend data from Zoho SalesIQ and Zoho CRM to build a visitor-to-lead conversion funnel.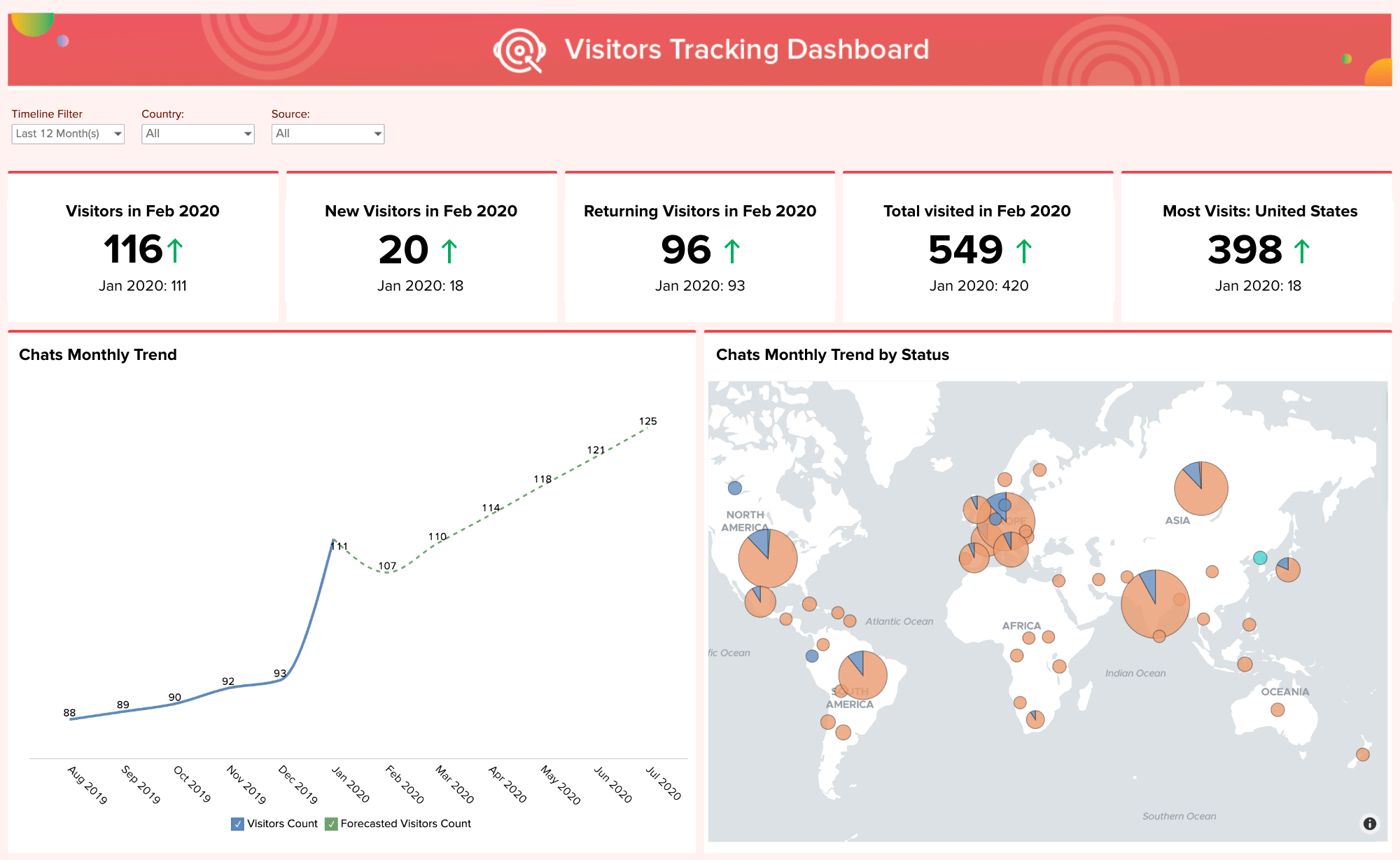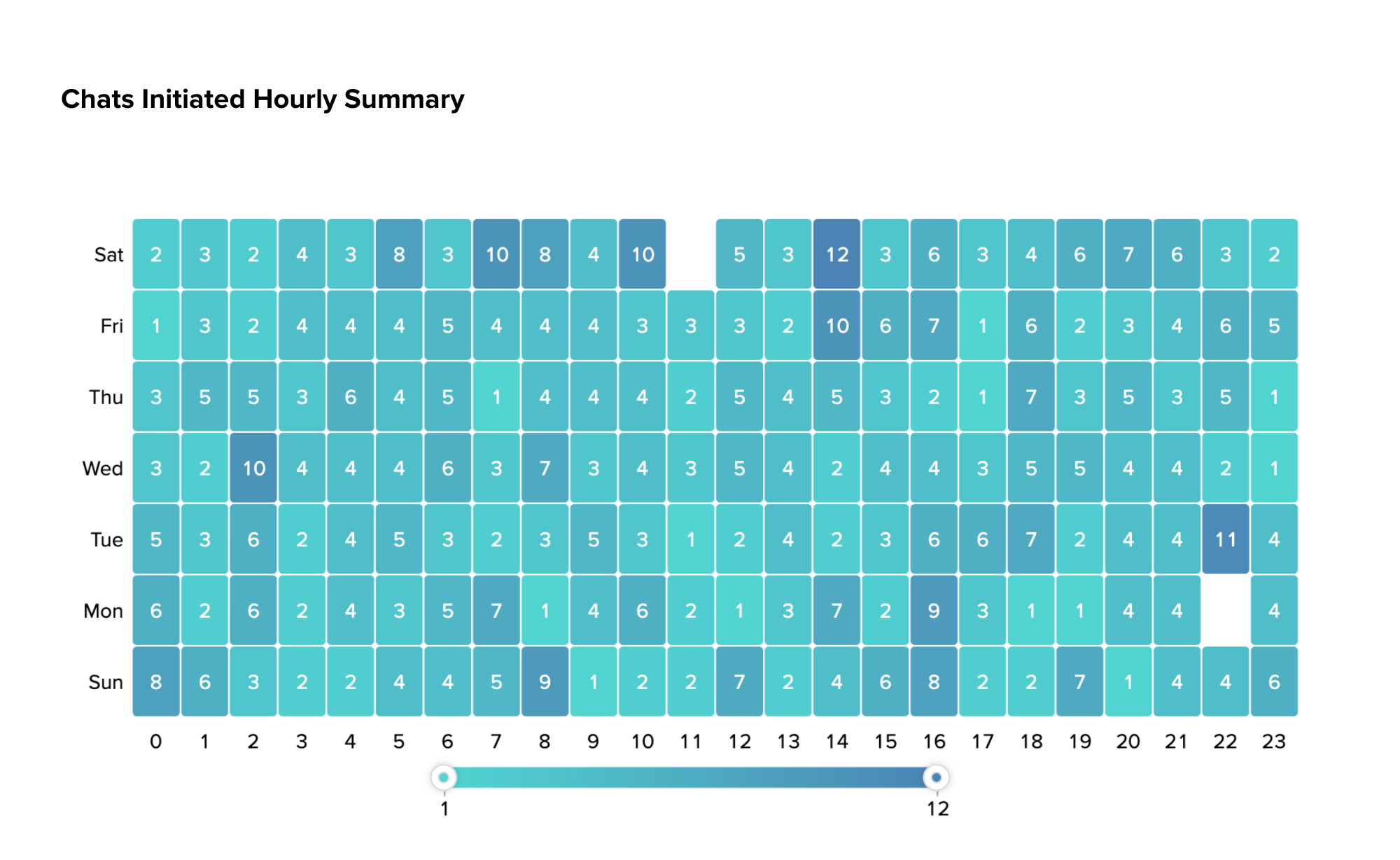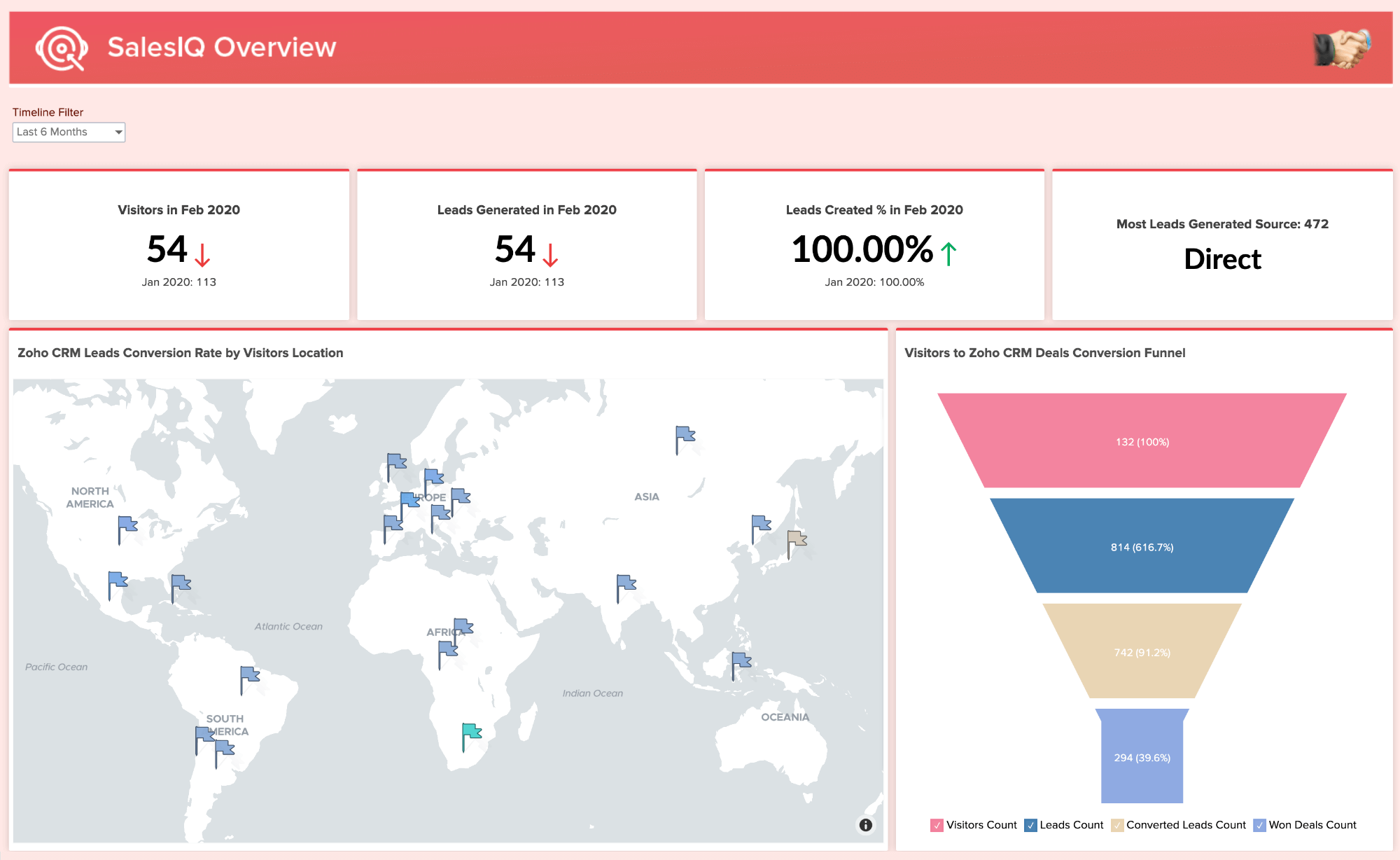 Uncover hidden insights from your raw data
2 Million Users. 50 Million Visualizations. 1 Analytics Platform.
Collaborative analytics

Develop & analyze reports together with your marketing team. Share and embed your visualizations for wider consumption.

Pre-built visualizations

Instantly kick start your analytics journey with over 75 pre-built reports and dashboards on your website traffic and customer chat.

Email, export, and print reports

Export or print reports for offline access. Schedule your reports and dashboards to be emailed automatically to the given recipients.

Variety of reporting components

Use a wide variety of charts, pivot tables, KPI widgets and tabular view components, to create visually appealing reports and dashboards.

Smart AI assistant

Type out your questions, and see Zia, our AI-powered assistant, come up with suitable answers in the form of reports and KPI widgets.

Embedded analytics

Get a powerful BI, reporting, and analytics solution in your own brand name, embedded within your product/application or setup as a standalone portal.
"Our organization has many disparate data sets from various sources. Zoho Analytics has allowed the aggregation of this data in a very meaningful way and is available to share across the group. We have saved considerable time, money, and effort associated with the provisioning of key data points across our company."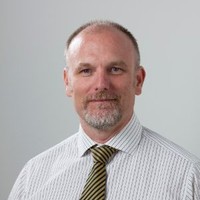 Stephen S
Manager, Strategy and Development, Viatek Pty Ltd