Understand your visitors
Analyze and identify your website traffic sources, visitors' geographic distribution, and the average time spent on your website. Optimize your website and engage your visitors efficiently.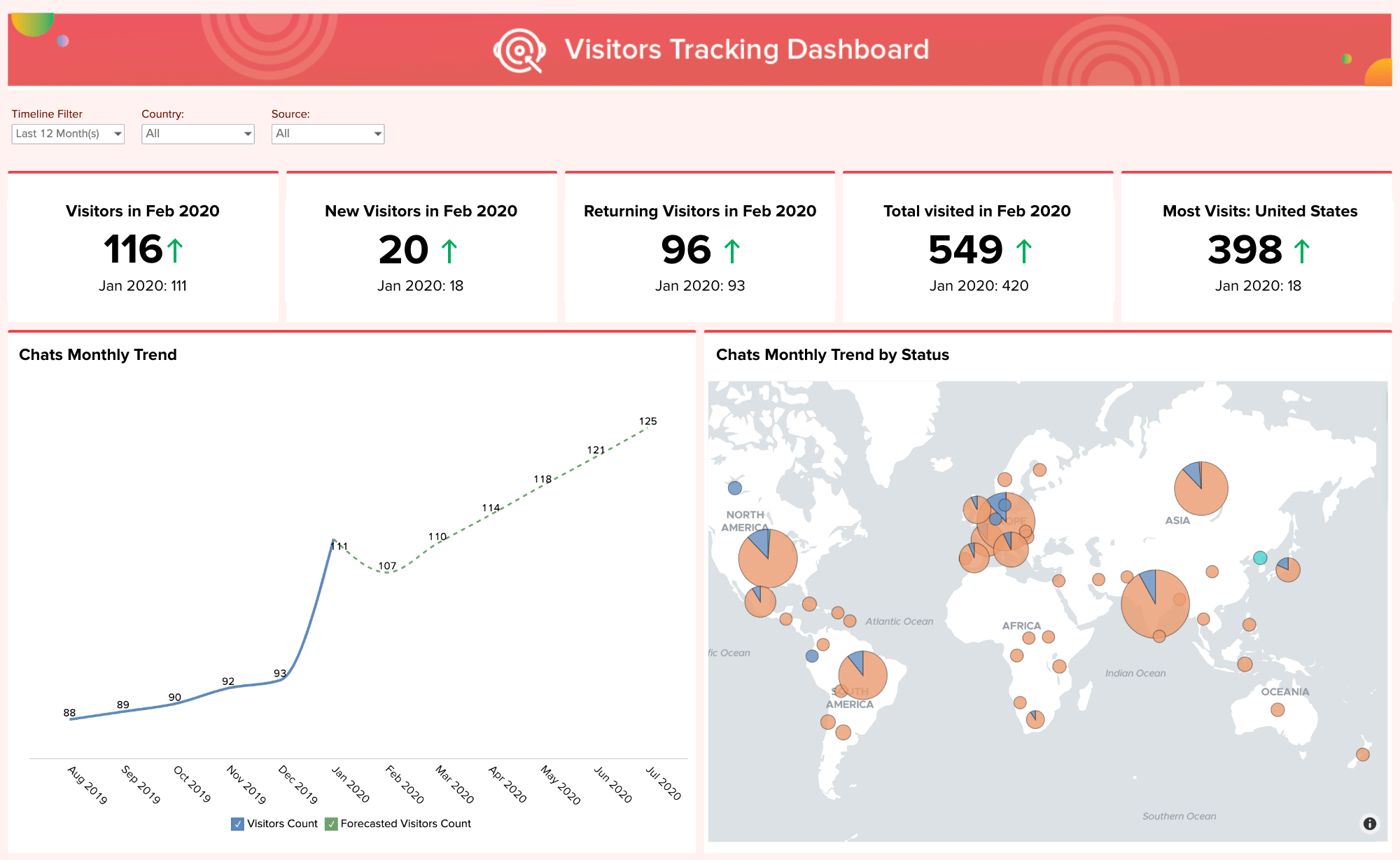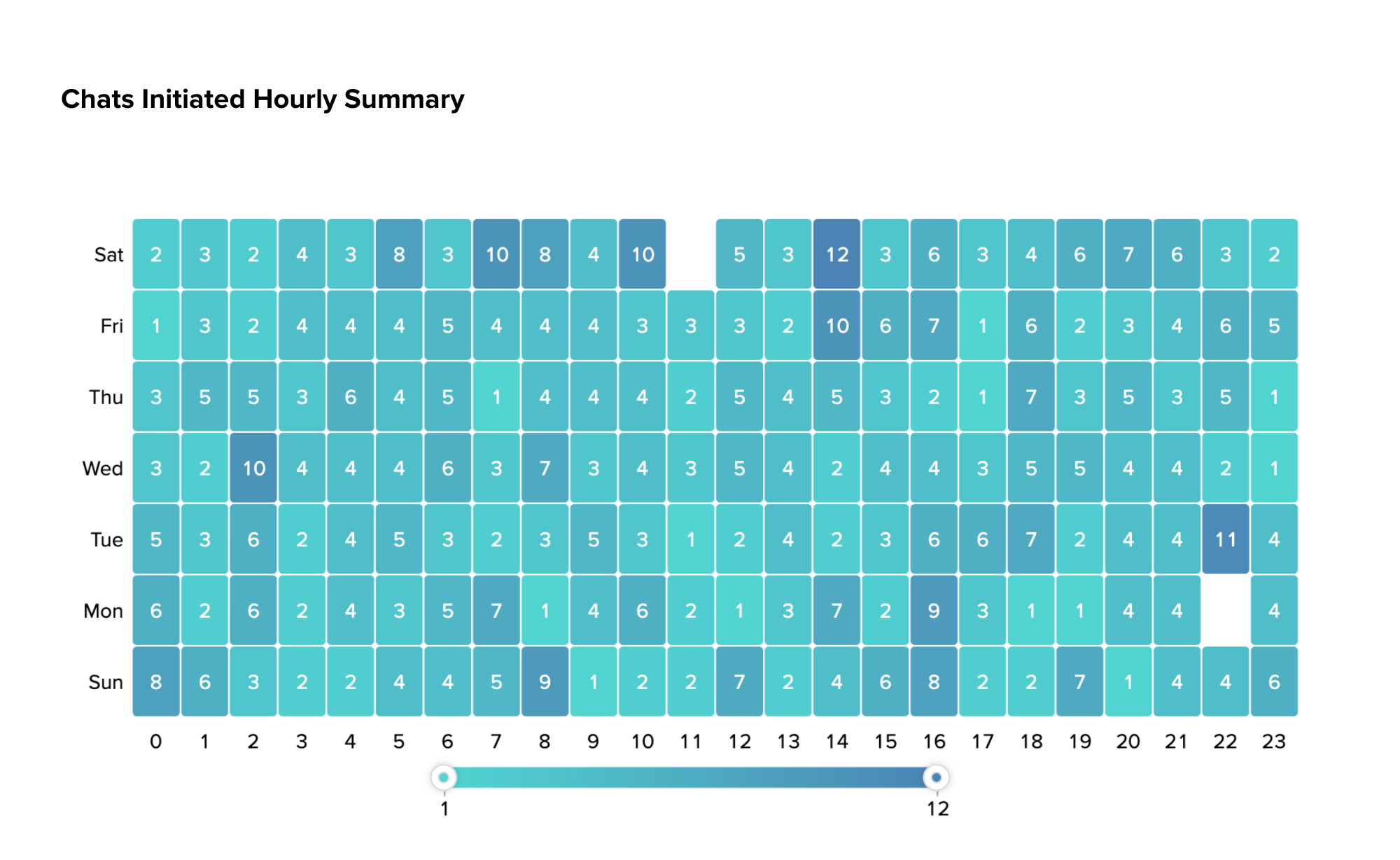 Analyze customer chats
Analyze your customer chats and uncover key insights on chats attended, missed, closed, and converted to tickets. Identify your busiest hour, track your agent ratings, and train them better.
Unified Business Analytics
Dive deeper and blend your SalesIQ data with data from other sources for cross-functional, end-to-end analysis. For example, blend data from Zoho SalesIQ and Zoho CRM to build a visitors to leads conversion funnel.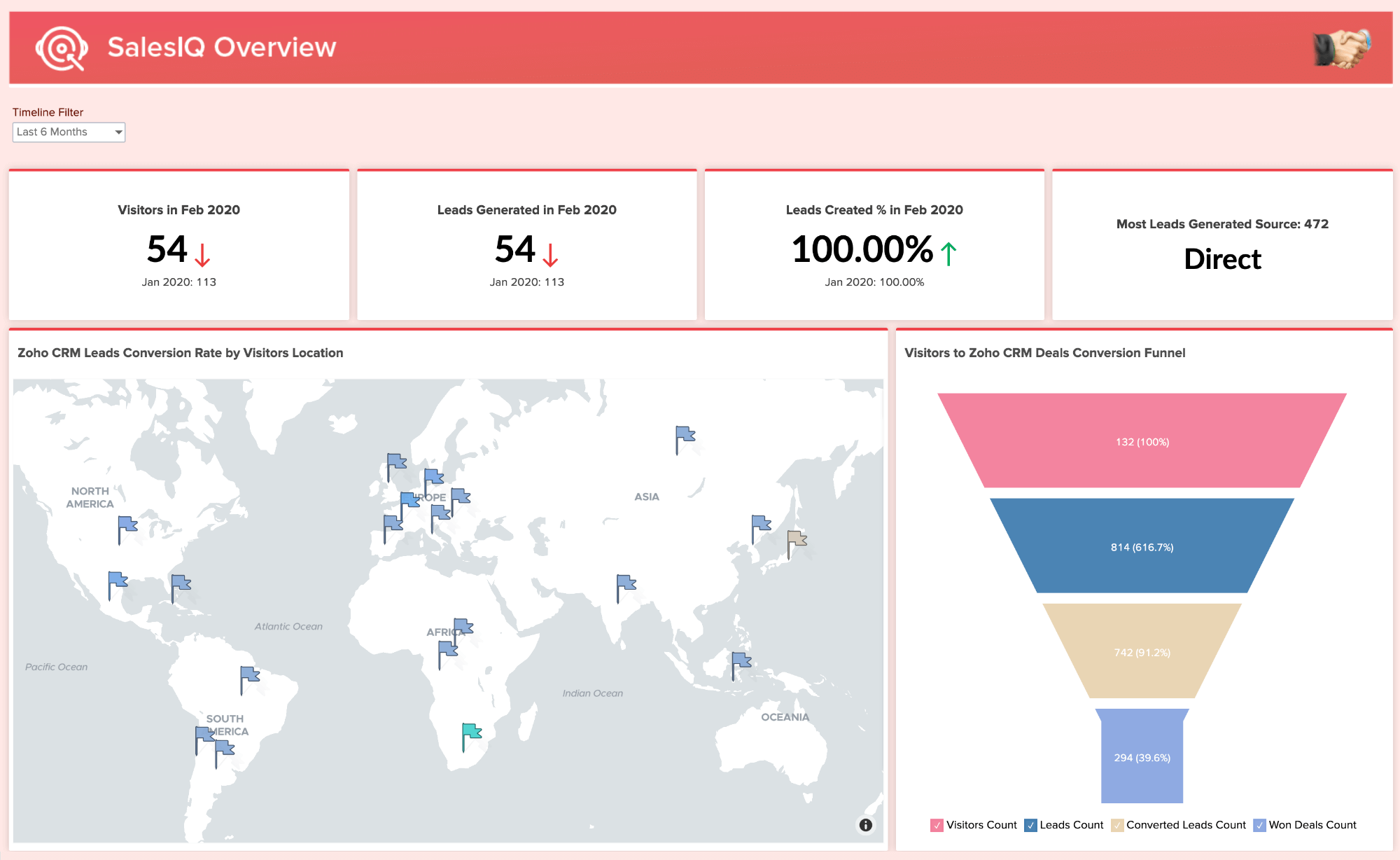 Collaborative analytics

Develop & analyze reports together with your marketing team. Share and embed your visualizations for wider consumption.

 

Pre-built visualizations

Instantly kick start your analytics journey with over 75 pre-built reports and dashboards on your website traffic and customer chat.

 

Email, export, and print reports

Export or print reports for offline access. Schedule your reports and dashboards to be emailed automatically to the given recipients.

 

Variety of reporting components

Use a wide variety of charts, pivot tables, KPI widgets and tabular view components, to create visually appealing reports and dashboards.

 

Smart AI assistant

Type out your questions, and see Zia, our AI-powered assistant, come up with suitable answers in the form of reports and KPI widgets.

 

Embedded analytics

Get a powerful BI, reporting, and analytics solution in your own brand name, embedded within your product/application or setup as a standalone portal.
Explore more features
×
Solutions / How-Tos