Getting actionable insight from your business data is just a step away.
15-day free trial.
No credit card required.
* Additional rows available as add-ons.
* Premium support available at additional cost.
Free Plan
2 Users, 10K Rows, Unlimited reports and dashboards & more...
White Label / Embedded BI
Quickly implement and offer a fully built White Label / Embedded BI solution to your customers.
Custom Plan
Need more rows, users or a custom package? Please let us know and we will get back to you with a custom quote.
Pricing FAQ
Who is a User?

A User is a person in your account, who is a co-collaborator. He/she can connect to data, create reports & dashboards, share them to others etc., based on the roles & permissions granted. A User is identified by his/her unique email address with which their Zoho Analytics account was created/registered.

Suppose you subscribe to a Zoho Analytics plan for 5 users, you can have 4 other persons as co-collaborators in your account. Now your Zoho Analytics account is said to have 5 Users.

Who is a Viewer?

A Viewer is a person who can only view, interact and explore the reports and dashboards shared to them, through a secure login. The reports and dashboards can be created & shared only by "Users". Viewers cannot create reports & dashboards on their own. Viewer also do not have the permission to share reports & dashboards to others.

What are rows/records?

In Zoho Analytics, a row or record is defined in the same context as in a table. In simple terms, a table consists of rows (records) and columns (fields). Each row in a table represents a set of related data and has the same structure. For example, in a table that represents "Employees", each row would represent a single employee record.

The number of rows shown in the pricing plan above, is the sum of all rows/records stored across all tables in all workspaces of your Zoho Analytics account. As a measure of size, 1 Million simple rows would be equivalent to 1GB or more in data size. However, this can vary based on the number of columns and the type of data contained.

How about Support and is it charged separately?

We offer free technical support to all our customers. However, the support services offered varies based on the subscription plans. Please refer to Support plans page for more details. You can avail technical support through any of the following means:

Post your queries in our user community forum,

Email us at support@zohoanalytics.com,

Tweet to us @zohoanalytics.

Call us on our common toll-free support phone numbers:

USA:

+1(888) 900 9646

UK:

+44 (20) 35647890

Australia:

+61-2-80662898

Italy:

+39 (0) 287103737

Sweden:

+46 201408150

Germany:

+49 8000229966

France:

+33 805542462

Spain:

+34 918368598

Netherlands:

+31 707007083

India:

+91-44-67447000

Is my data safe?

Zoho takes the security of your data and information very seriously. We have taken many different steps to help ensure the safety of your data. This includes physical security practices (like 7x24x365 security, video monitoring, biometric access, bullet-resistant walls), Network Security (encryption, intrusion detection/prevention), People Processes and Redundancy/Business Continuity.

For more on this topic, refer our Security Practices, Policy & Infrastructure document.

Can I sign up for Free Plan or Trial and upgrade later?

Sure, you can sign up for the Free plan or the 15-day Trial offered in other plans. Try the service and see if it meets your needs. If it does, you can upgrade to a paid plan anytime. Your data will be safe and retained fully on upgrade.

Even if you do not upgrade to any paid plan, you can continue to enjoy the Free Plan always.

Can I upgrade, downgrade or cancel a plan at anytime?

Absolutely. Zoho Analytics is a month-to-month, pay-as-you-go service. You can upgrade, downgrade or cancel at any time.

Do you offer professional services for developing analytical solutions?

Yes, we do. We also have a strong Partner network who offer these services. Please mail us at support@zohoanalytics.com with your requirements, and we will get back to you.

Do you offer training?

Yes, we do offer virtual classroom training sessions. Refer to our Training page for more information and register for the program.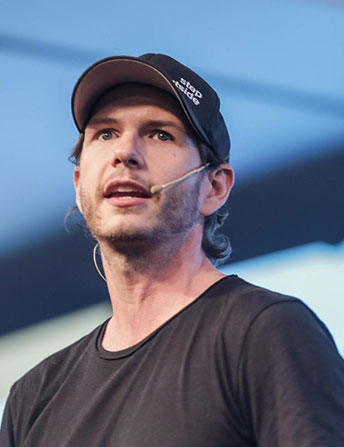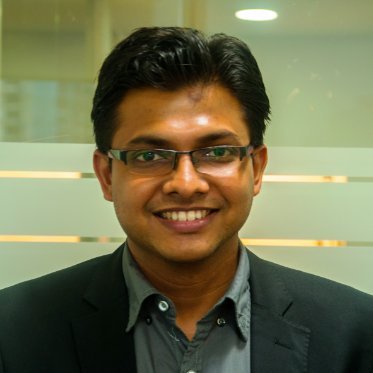 "We selected Zoho Analytics for its integration capabilities, but it becomes more powerful for us with each use. One thing that surprised me has been the ability for Zia Insights to pull out relevant observations on the data which are useful and not immediately apparent. It also reduced the time spent on reporting from 2 days a month to minutes and increased our overall revenue by 5%."
Alun Rafique
CEO & Co-founder,Market Dojo UK
"We chose Zoho Analytics because of its breadth of integrations, but have found it's a complete BI solution. It helps us look at trends and detect things early, saving us a lot of time and money..We love the ability to have a conversation with Ask Zia and we enjoy the way it answers without losing track of the context."
Juan Martitegui
Co-Founder, Ecom Ventures
"Zoho Analytics is an excellent tool for tracking and optimizing campaigns. The automated mailers let us send weekly reports to all our clients in an automated fashion. I would recommend it to any mid-size company which deals with data."
Anshuk Aggarwal
Co-Founder, Xplanck
Thanks for contacting us! We'll be in touch with you shortly.