30-day free trial. No credit card required.
Local server
AWS
Azure
Docker
Support for 1 user only

Add up to 10 tables, 10,000 rows, and 5 workspaces
White Label
Quickly implement and offer a fully built White Label / Embedded BI solution to your customers.
contact us
See our complete feature comparison
FAQ
How do I calculate licenses for this software?

The licensing model in Zoho Analytics (on premise) is based on the following components

a. Users- Those who need to create reports and dashboards. The base pack starts at 5 users.
b. Viewers- Those who wish to only view dashboards and reports created by other users. Viewers can comment on shared reports, drill-down to view specifics, and view underlying data in reports and dashboards. The viewers licensing component starts at

per viewer per month (min. 10 viewers). This is an optional component.
c. Concurrent guests- Those who wish to only view published dashboards and reports (without having to login to the application). They require a concurrent guest license, which starts at 25 guests pack. This is an optional component.
d. E-mail schedules- This licensing component enables you to periodically email reports and dashboards to users who don't have a login account in the application. Each email schedule can include multiple email addresses. The E-mail schedules licensing component starts at

per schedule per month(min. 25 schedules).

The final price is calculated based on the total number of Users, Viewers, Concurrent Guests, and E-mail schedules required. Click here to get a personalized quote.

What are the benefits of the Professional edition over the Personal edition (free version)?

The professional edition offers full collaboration capabilities and no limitations on the volume of data. Click here for a detailed comparison. 

Where can I download the personal (free) edition?

The professional edition is given as the default option at the time of installation. At the end of your 30-day trial period, you can downgrade to the personal (free) edition or continue using the Professional edition using a valid license. Please note that the personal edition doesn't allow collaboration and has limitations on data volume.

Do I get technical support during the trial period?

Technical support (phone/email/chat) is offered free of cost during the trial period. Post-sale technical support is included with your subscription, and is available for the duration of your subscription contract.

For further questions,

E-mail us at onprem-support@zohoanalytics.com or

Call us at +1 408 454 4202
"Zoho Analytics is the only product with the right mix of cost and value—with features like data visualization, integration, data blending, collaboration, user filters, drag and drop, geomaps, and much more at an affordable price."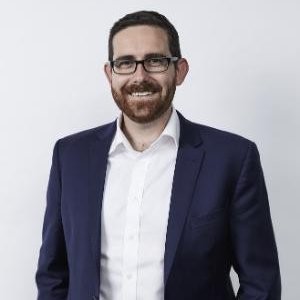 Ben Smith
Advisor and former COO of Sugarfina
Add ons
Viewers
/viewer/month
Min. 10 viewers
E-mail schedules
/schedule/month
Min. 25 schedules
Concurrent guests
/concurrent guest/month
Min. 25 concurrent guests
/user/month billed annually
/hr + AWS usage fee
/hr + Azure infrastructure fee
/user/month billed annually