Getting actionable insight from your business data is just a step away.
30-day free trial.
No credit card required.
Local server
AWS
Azure
Docker
Support for 1 user only
Add up to 10 tables, 10,000 rows, and 5 workspaces
Ask Zia

Ask questions to our smart AI assistant Zia, and get relevant reports as answers.

250+ data connectors

Connect to files, feeds, online and offline databases, cloud drives, and business apps.

Unlimited reports and dashboards

No limitation in the number of reports and dashboards that you can create.

Live connect

Establish live connections with local/cloud databases to analyze data in real-time.

Data blending

Combine data from different sources to build unified reports and dashboards.

Data snapshots

Capture each transition in your data as a snapshot for future analysis and remediation.

Predictive Analytics

Forecast upcoming trends. Use custom predictive models.

What-if analysis

Simulate complex scenarios. See how values change when impacted by external variables.

Data security and GDPR facilitation

Password-protect data exports, mark personally identifiable information and auto-encrypt data
Supports multiple users
Add unlimited rows, tables, and workspaces
Personal Edition Features +
Logo rebranding

Replace Zoho Analytics logo with your own company logo within the product.

High performance and scalability

Analyze large volumes of data at lightning speed, powered by our homegrown, in-memory columnar engine.

High availability (Failover)

Set up application redundancy to prevent application outages in the event of server failures.

Data alerts

Get notified when mission critical metrics breach thresholds.

Report commenting

Contextually discuss key trends in data with your colleagues in real-time

Slideshows

Organize reports to auto-play as slideshows. Embed such slideshows anywhere.

Fine-grained access control

Have full control over what your collaborators can see and do with your data and reports.

User roles and Groups support

Classify users as Account, Org, Workspace Administrators. OR as Viewers. Define Groups for easy sharing and collaboration.

Public and embedded views

Mark reports and dashboards as public, for wider consumption. Embed them anywhere.

Premium support add-on

Support (24x5) through phone, email, chat, remote assistance, and user forums. Access to escalation phone contact, knowledge base, customer portal, and more.

Live chat support

Chat with our technical support team 24x7, and get your issues clarified.
White Label / Embedded BI
Quickly implement and offer a fully built White Label / Embedded BI solution to your customers.
contact us
See our complete feature comparison
FAQ
How do I calculate licenses for this software?

The licensing model in Zoho Analytics (on premise) is based on the following components

a. Users- Those who need to create reports and dashboards. The base pack starts at 5 users.
b. Viewers- Those who wish to only view dashboards and reports created by other users. Viewers can comment on shared reports, drill-down to view specifics, and view underlying data in reports and dashboards. The viewers licensing component starts at

per viewer per month (min. 10 viewers). This is an optional component.
c. Concurrent guests- Those who wish to only view published dashboards and reports (without having to login to the application). They require a concurrent guest license, which starts at 25 guests pack. This is an optional component.
d. E-mail schedules- This licensing component enables you to periodically email reports and dashboards to users who don't have a login account in the application. Each email schedule can include multiple email addresses. Email schedules licenses are available in packs of 25.

The final price is calculated based on the total number of Users, Viewers, Concurrent Guests, and E-mail schedules required. Click here to get a personalized quote.

What are the benefits of the Professional edition over the Personal edition (free version)?

The professional edition offers full collaboration capabilities and no limitations on the volume of data. Click here for a detailed comparison.

Where can I download the personal (free) edition?

The professional edition is given as the default option at the time of installation. At the end of your 30-day trial period, you can downgrade to the personal (free) edition or continue using the Professional edition using a valid license. Please note that the personal edition doesn't allow collaboration and has limitations on data volume.

Do I get technical support during the trial period?

Technical support (phone/email/chat) is offered free of cost during the trial period. Post-sale technical support is included with your subscription, and is available for the duration of your subscription contract.

E-mail us at onprem-support@zohoanalytics.com or

Call us at : +1 408 454 4202 India: +91-44-46447058

How about support and is it charged separately?

We offer technical support services to all our paid customers who are under a valid annual maintenance and support plan. However, the support services offered varies based on the subscription plans. Please refer to support plans page for more details. You can avail technical support through any of the following means:

E-mail us at : onprem-support@zohoanalytics.com or

Call us at : +1 408 454 4202 India: +91-44-46447058

Do you offer professional services for additional/custom functionality?

Special customization that is required to incorporate your business processes can be taken up after feasibility analysis. Please email onprem-support@zohoanalytics.com with your customization needs.
Add ons
Viewers
/viewer/month
Min. 10 viewers
Concurrent guests
/concurrent guest/month
Min. 25 concurrent guests
E-mail schedules
/schedule/month
Min. 25 schedules
/user/month billed annually
/hr + AWS usage fee
/hr + Azure infrastructure fee
/user/month billed annually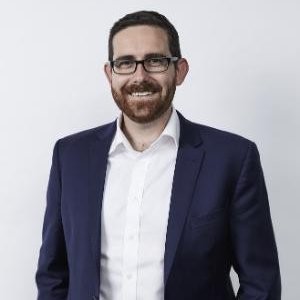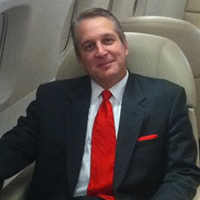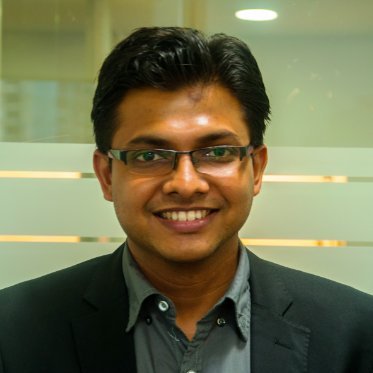 "Zoho Analytics is the only product with the right mix of cost and value—with features like data visualization, integration, data blending, collaboration, user filters, drag and drop, geomaps, and much more at an affordable price."
Ben Smith
Advisor and former COO of Sugarfina
"I love the way Zoho Analytics integrates with Zoho CRM. The ease with which the CRM data can be visualized is exactly what I was looking for."
Brad Kline
Exec VP, Global Select Advisors
"Zoho Analytics is an excellent tool for tracking and optimizing campaigns. The automated mailers let us send weekly reports to all our clients in an automated fashion. I would recommend it to any mid-size company which deals with data."
Anshuk Aggarwal
Co-Founder, Xplanck