Measure your ticket sales
Track and measure your sales across events in minutes. Understand the demand and sell smarter with insights on peak sales time, sales by ticket type, maximum and minimum revenue yielding events, and much more.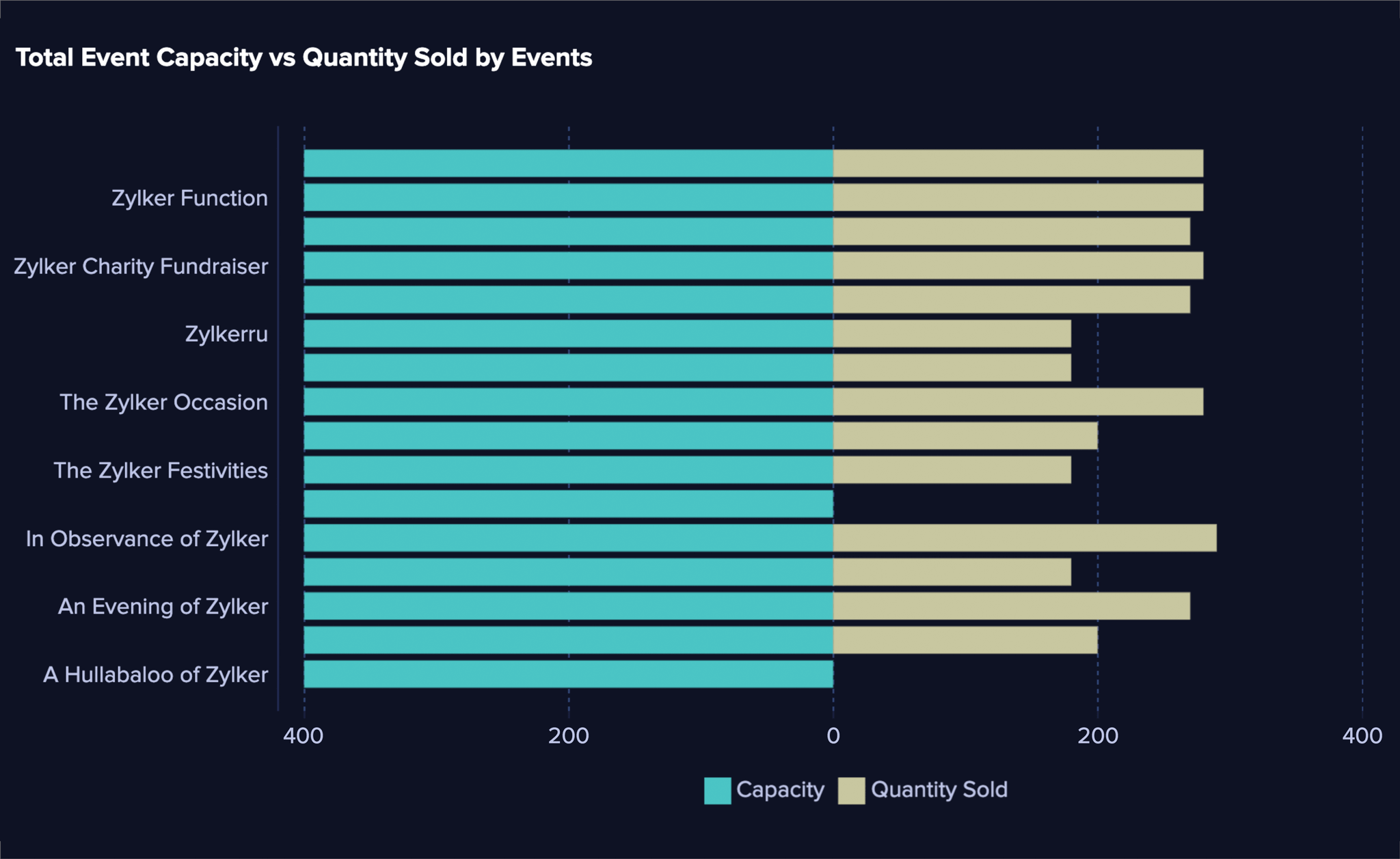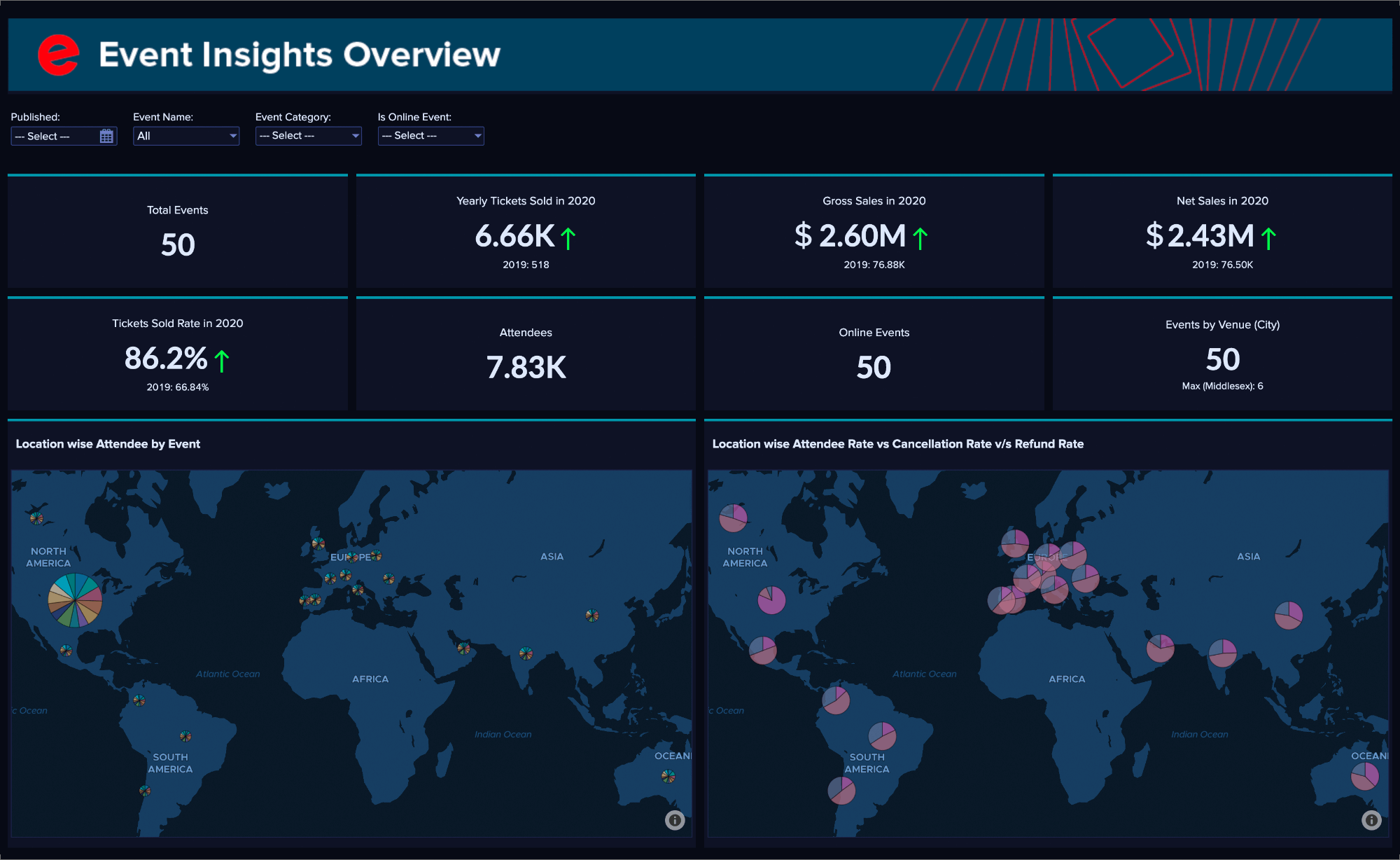 Analyze your events
Instantly derive and compare critical event metrics such as total event capacity vs tickets sold and cost vs fee. Find out the top events by sales, location, attendees count, etc and plan your future events accordingly.
Know your attendees
Dive deeper and find out the geographic distribution, gender and age of your attendees to plan your events better. Analyze cancellations and refunds across events to identify the events that best resonate with your attendees.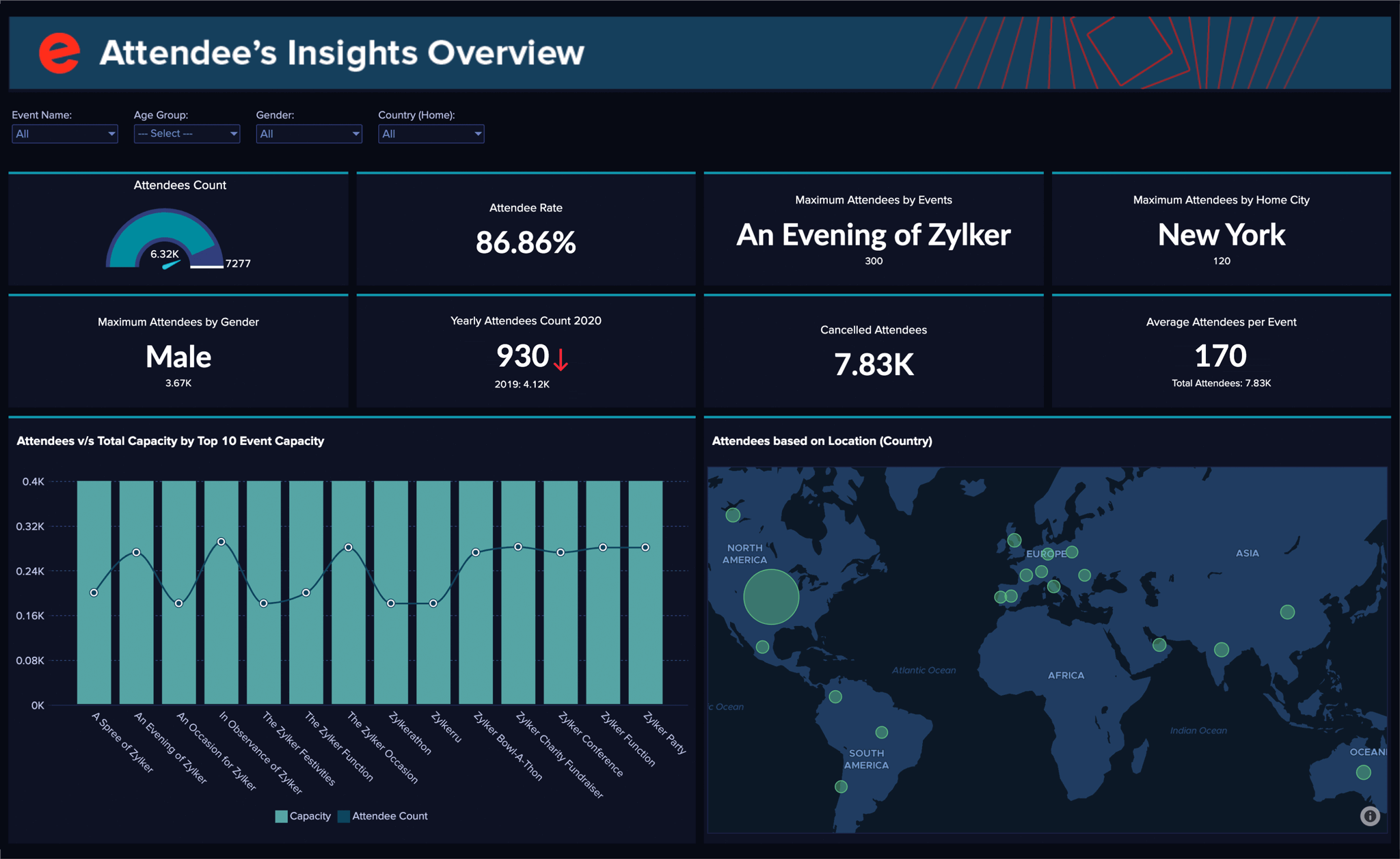 Collaborative analytics

Build & analyze reports together with your event management team. Share and embed your visualizations for wider consumption.

 

Pre-built visualizations

Instantly kick start your analytics journey with over 75 pre-built reports and dashboards on all your events.

 

Email, export and print reports

Export or print reports for offline access. Schedule your reports and dashboards to be emailed automatically to the your peers.

 

Data blending

Combine data from different sources for cross-functional analysis. For example, blend data from Eventbrite and Zoho CRM to build a leads to conversions report.

 

Smart analytical assistant

Type out your questions, and see Zia, our AI-powered assistant, come up with suitable answers in the form of reports and KPI widgets.

 

Embedded analytics

Get a powerful reporting and analytics solution in your own brand name, embedded within your product/application or setup as a standalone portal.
Explore more features
×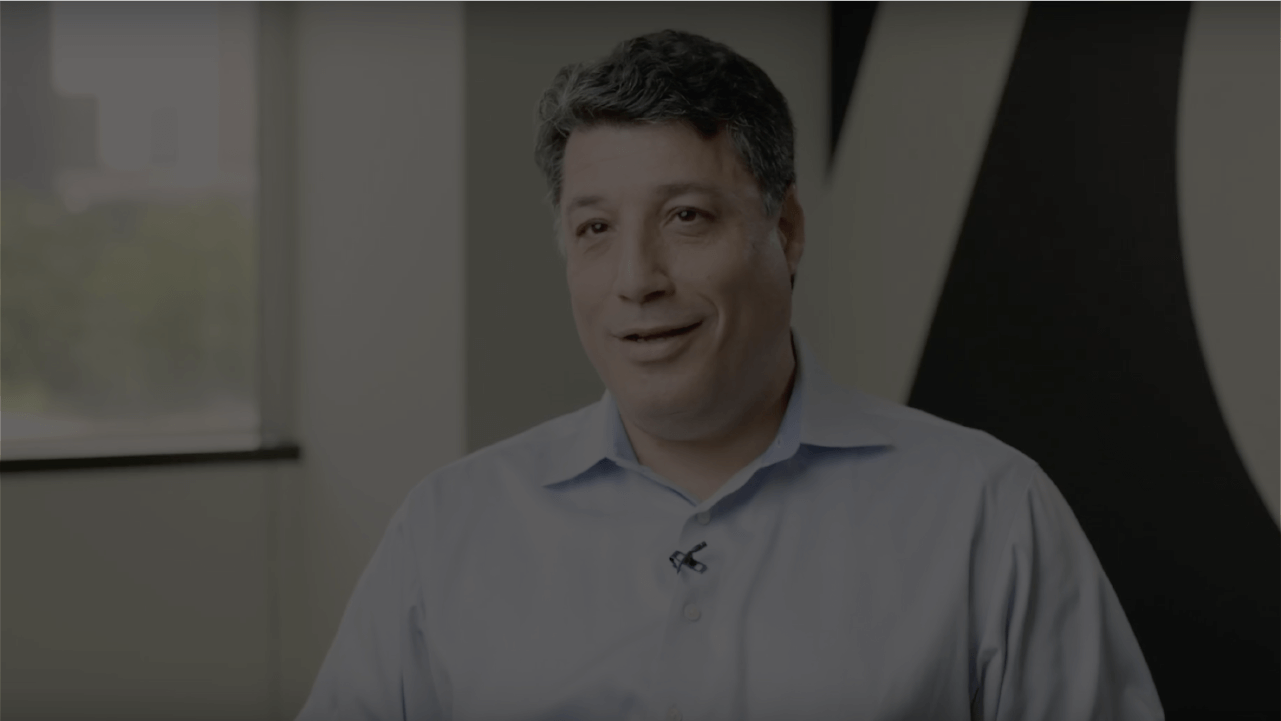 Eddie Shekari CEO, Versa Creative
"With Zoho Analytics, we're able to save over 5000 man hours a year. It has been paramount in our success."
Solutions / How-Tos